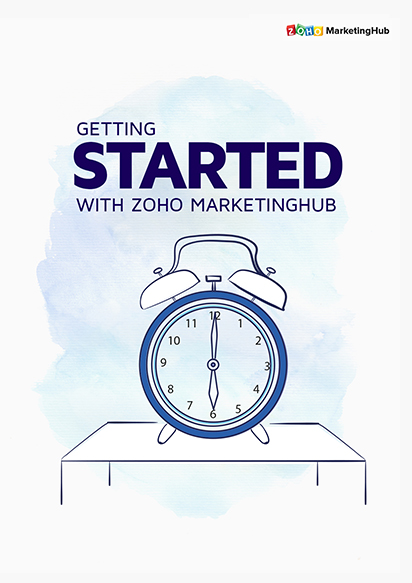 What's inside
How to I sign up for Zoho MarketingHub?
How to set up an account with Zoho MarketingHub?
How to generate leads?
How to track my lead's behavior on my website?
How to build a journey to nurture my leads?
Excerpt
Welcome to Zoho MarketingHub! This guide will help you generate
leads, nurture them and finally qualify for sales. In addition to
marketing automation, you'll learn how to plan and budget your
marketing activities using a marketing planner.