Design your own flow
Convert your marketing plan into a personalized journey using the drag-and-drop builder. With this tool, you can control everything—from what triggers your program, to when messages should be sent, to when and how a lead should be removed from your journey.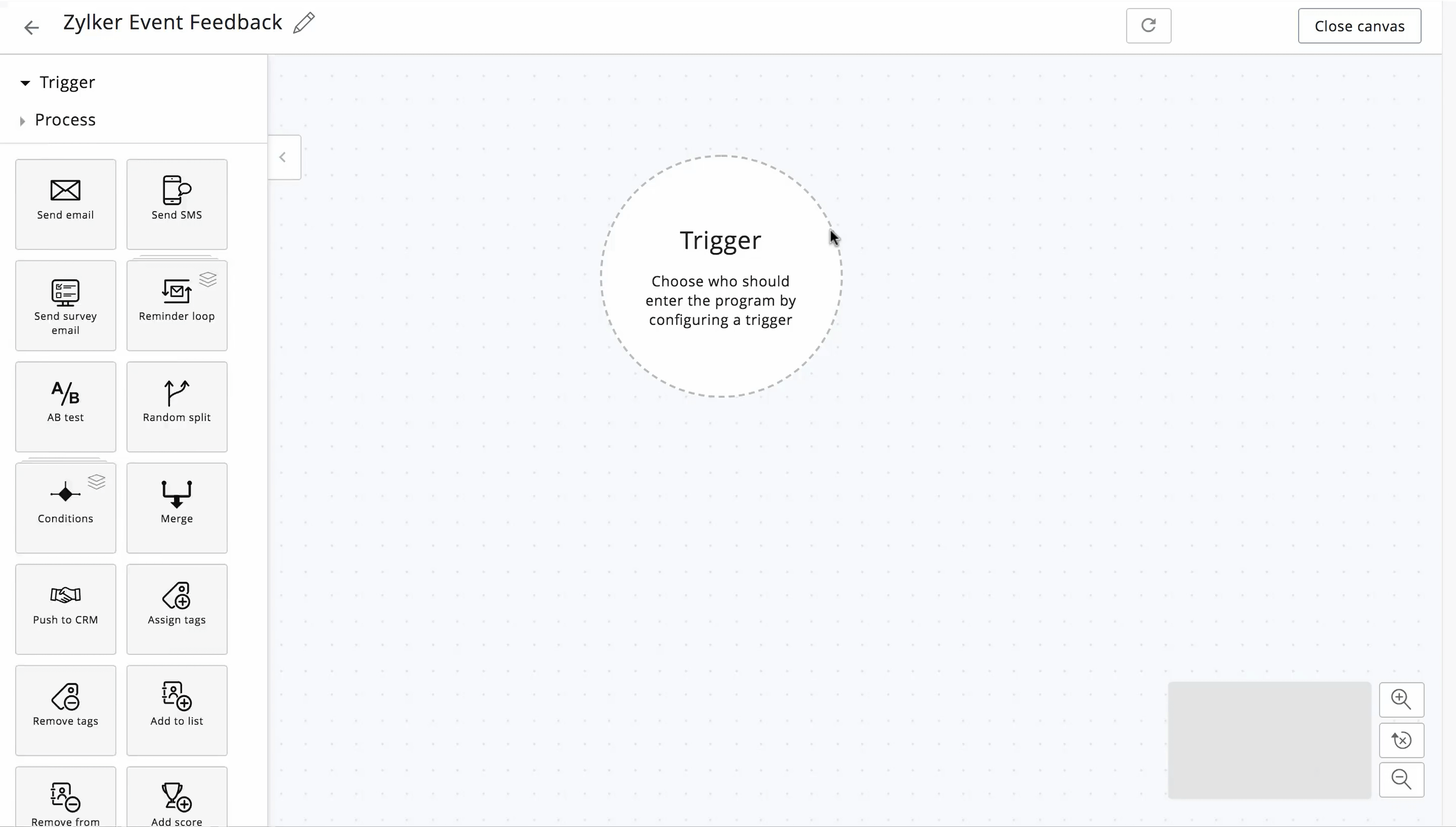 Choose from designed templates
Our journey template gallery comes with a number of flows, so you can pick one and proceed to the builder. Since the journey flows are pre-designed, you end up saving a lot of time while still creating personalized messages for your leads.
Build logical journeys
Add condition and split logic to your program and make decision-making easier. This not only cuts out manual work for you, but also helps you offer a more personalized journey for your leads.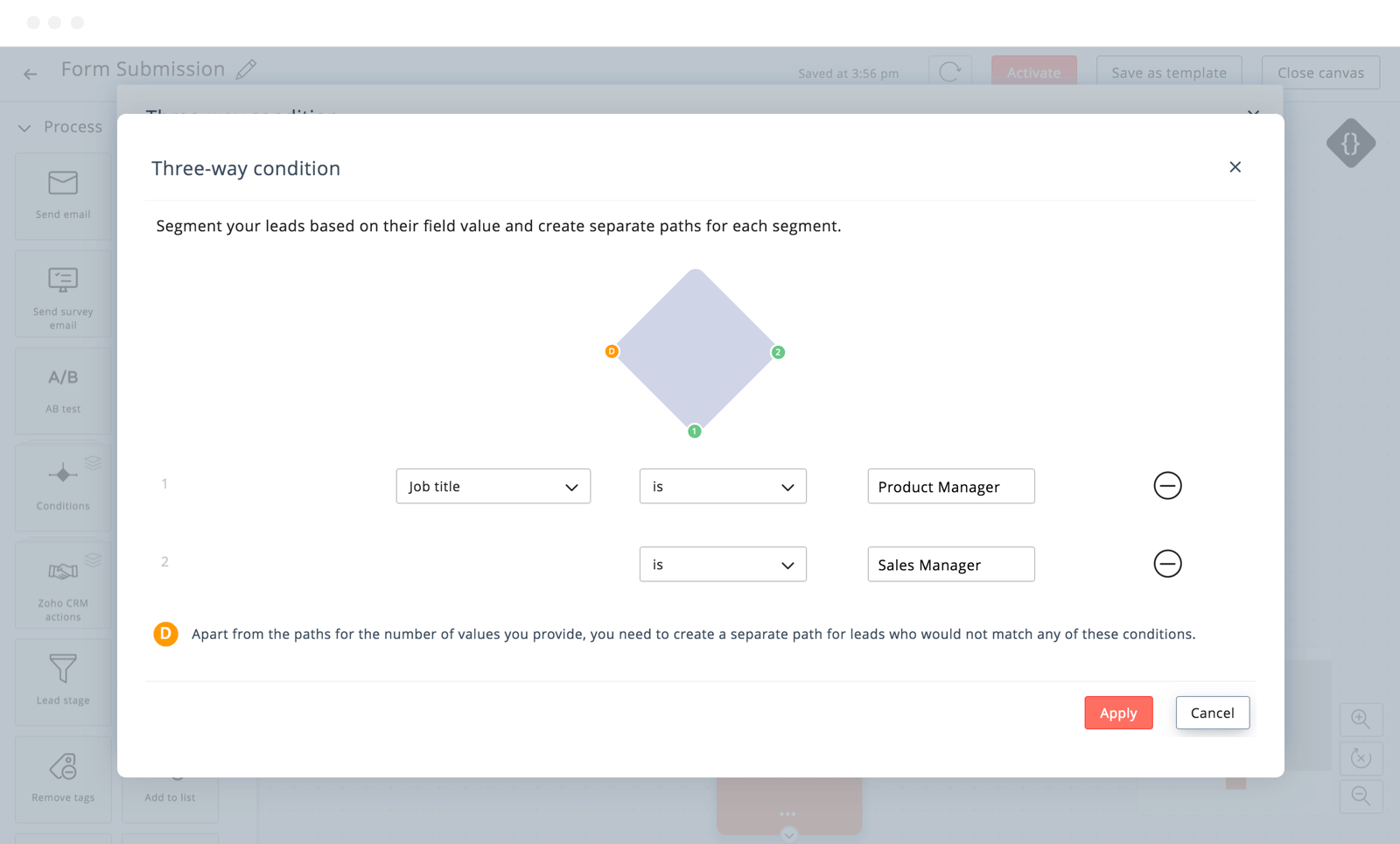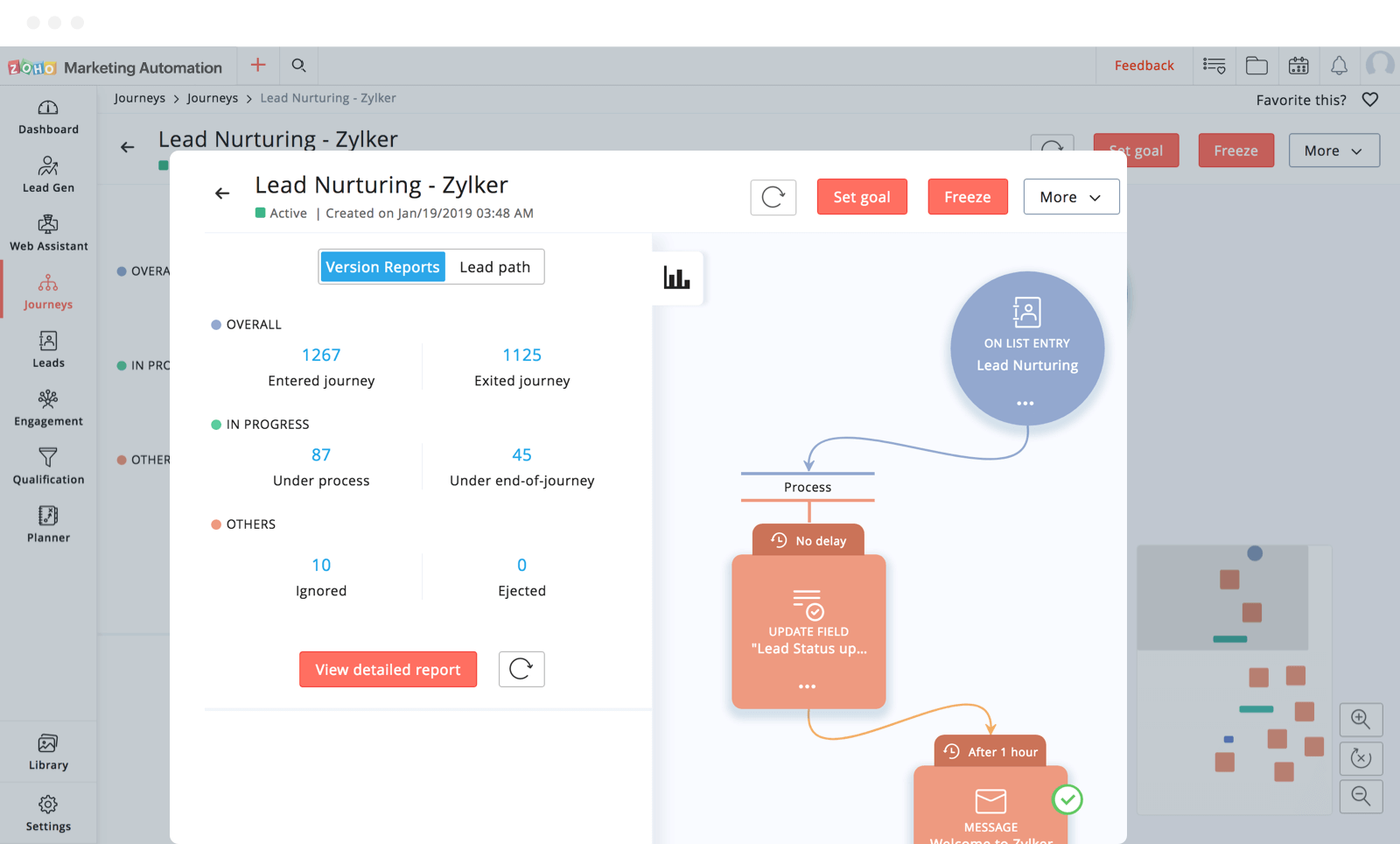 See how everyone's performing
Trace each lead's journey path from start to finish with detailed reports. Use them to see who's passed which step in the program, and view their progress to optimize their experience.
Marketing automation software that delivers results.
Get started