Automate messages
You can include automated texts to your automation workflows and send follow-ups to your contacts.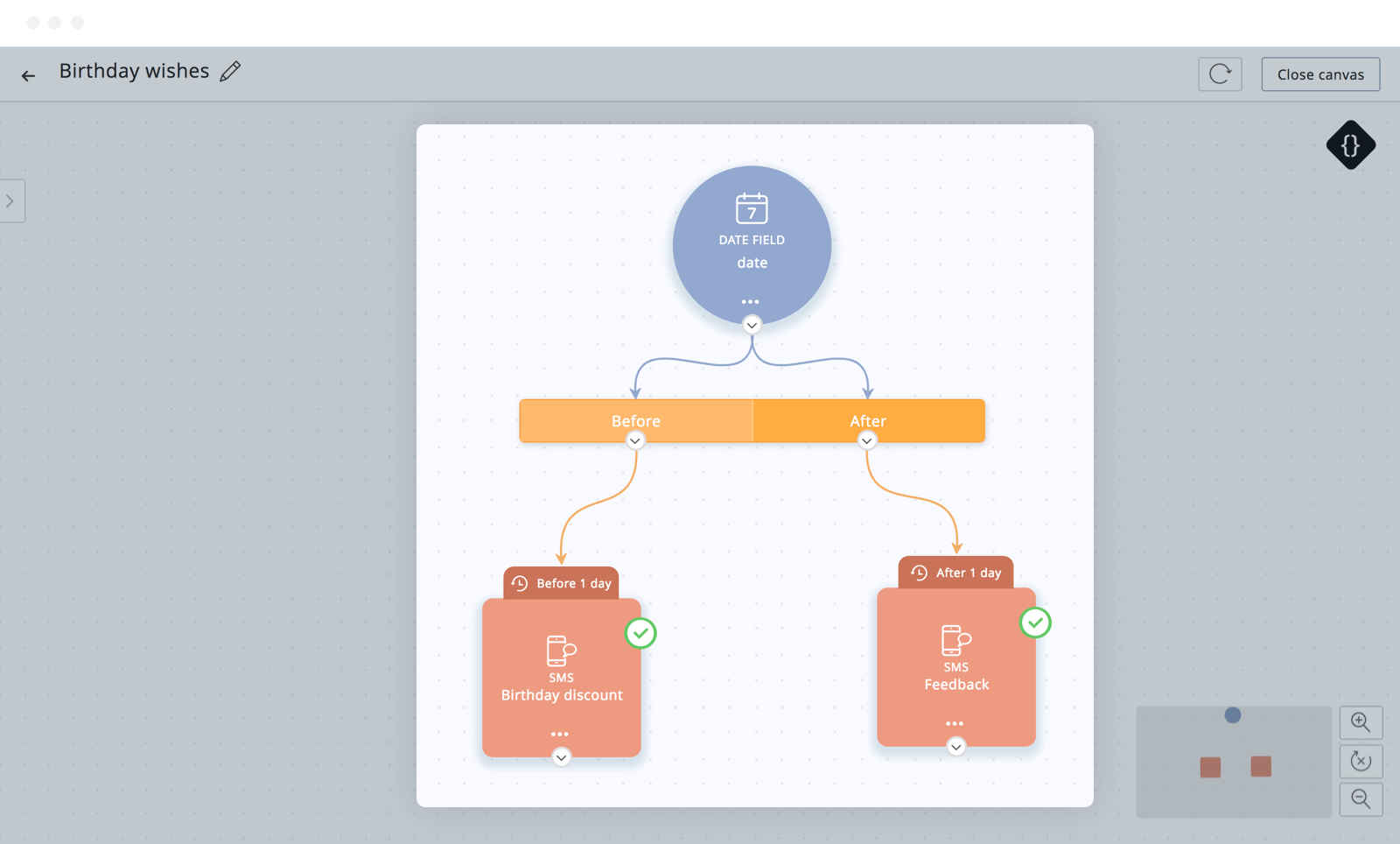 Schedule on time
Schedule messages so that they are delivered at the optimal day and time.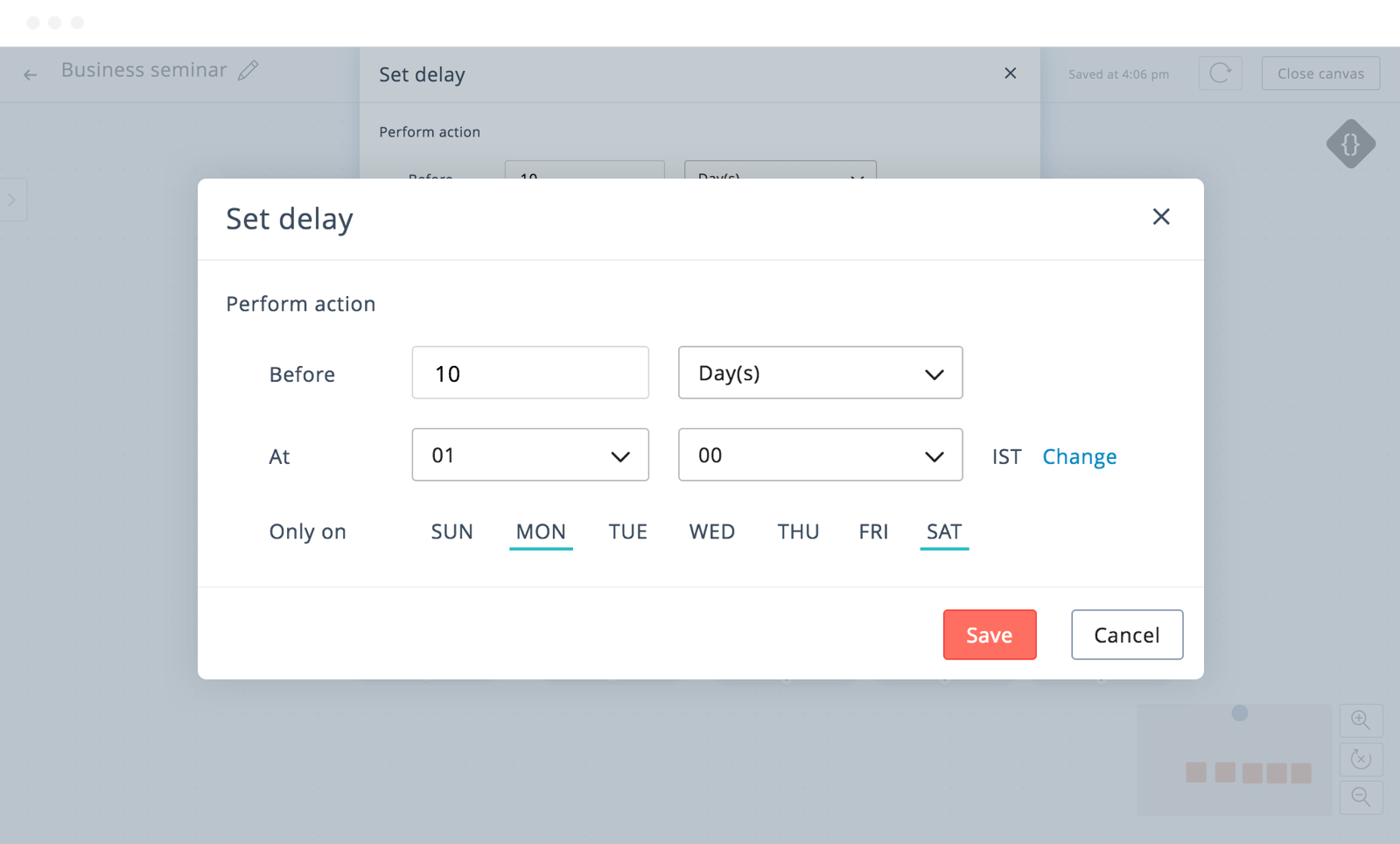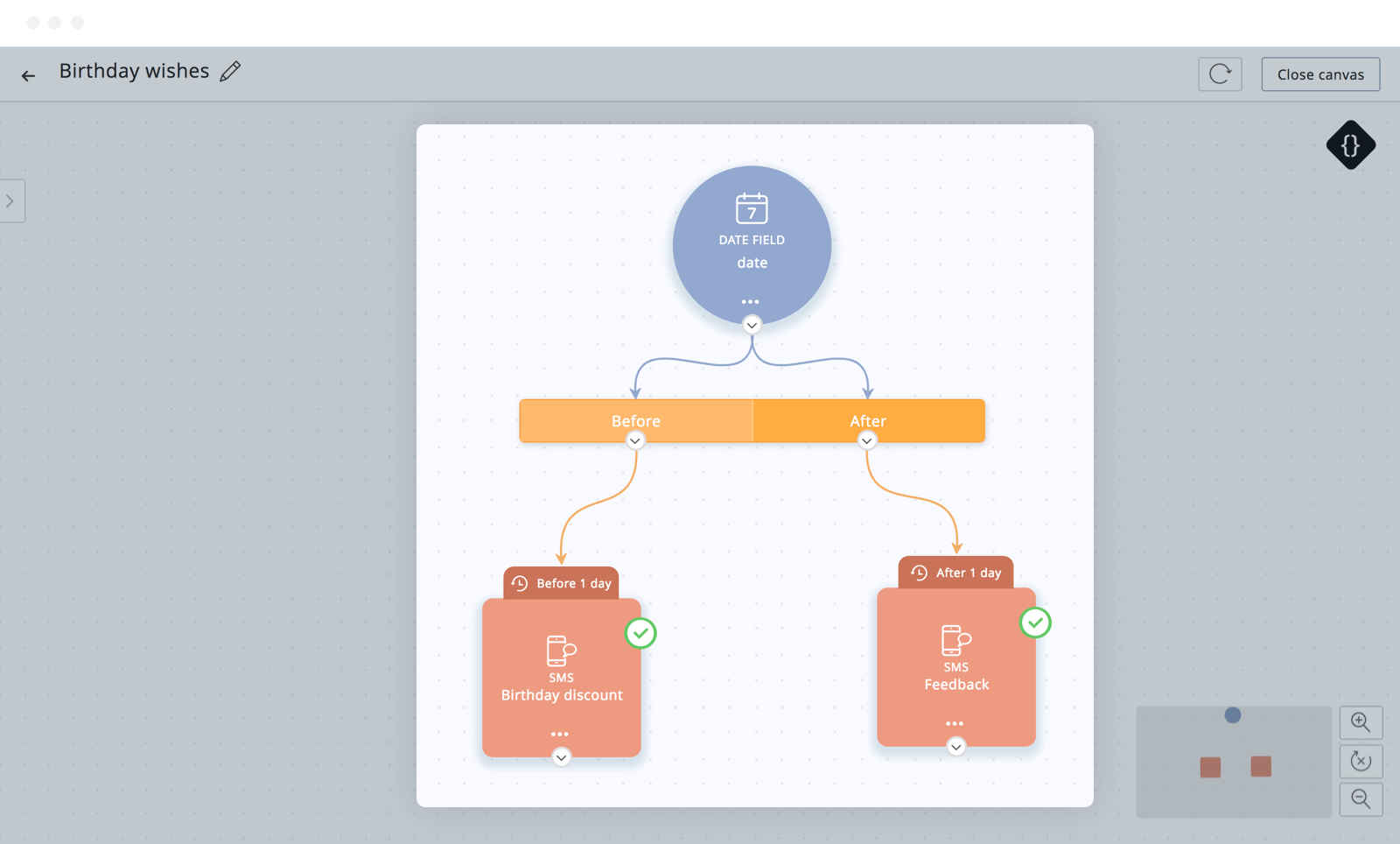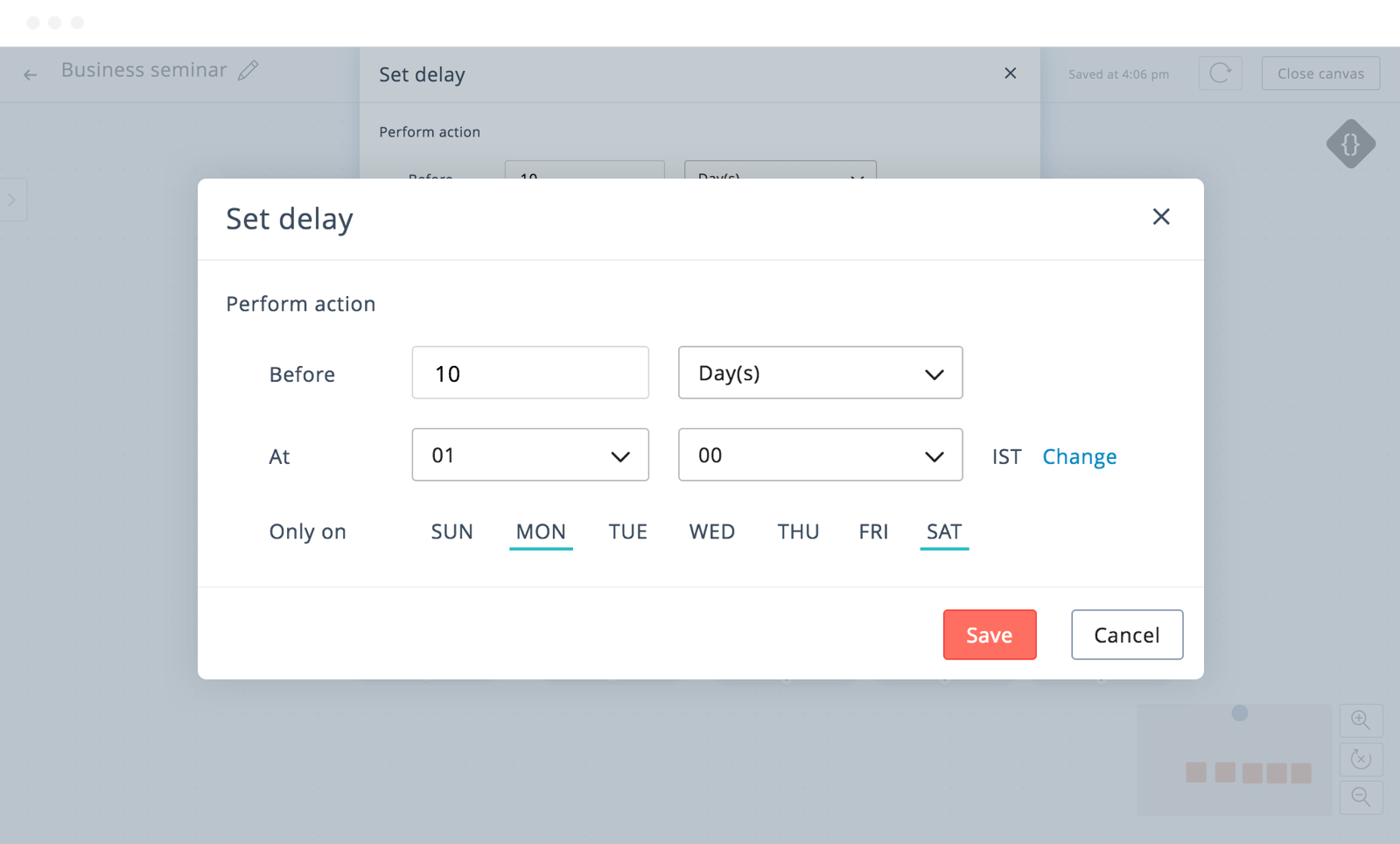 Send reminders
Send appointment notes, event reminders, confirmation information, and flash sale notifications.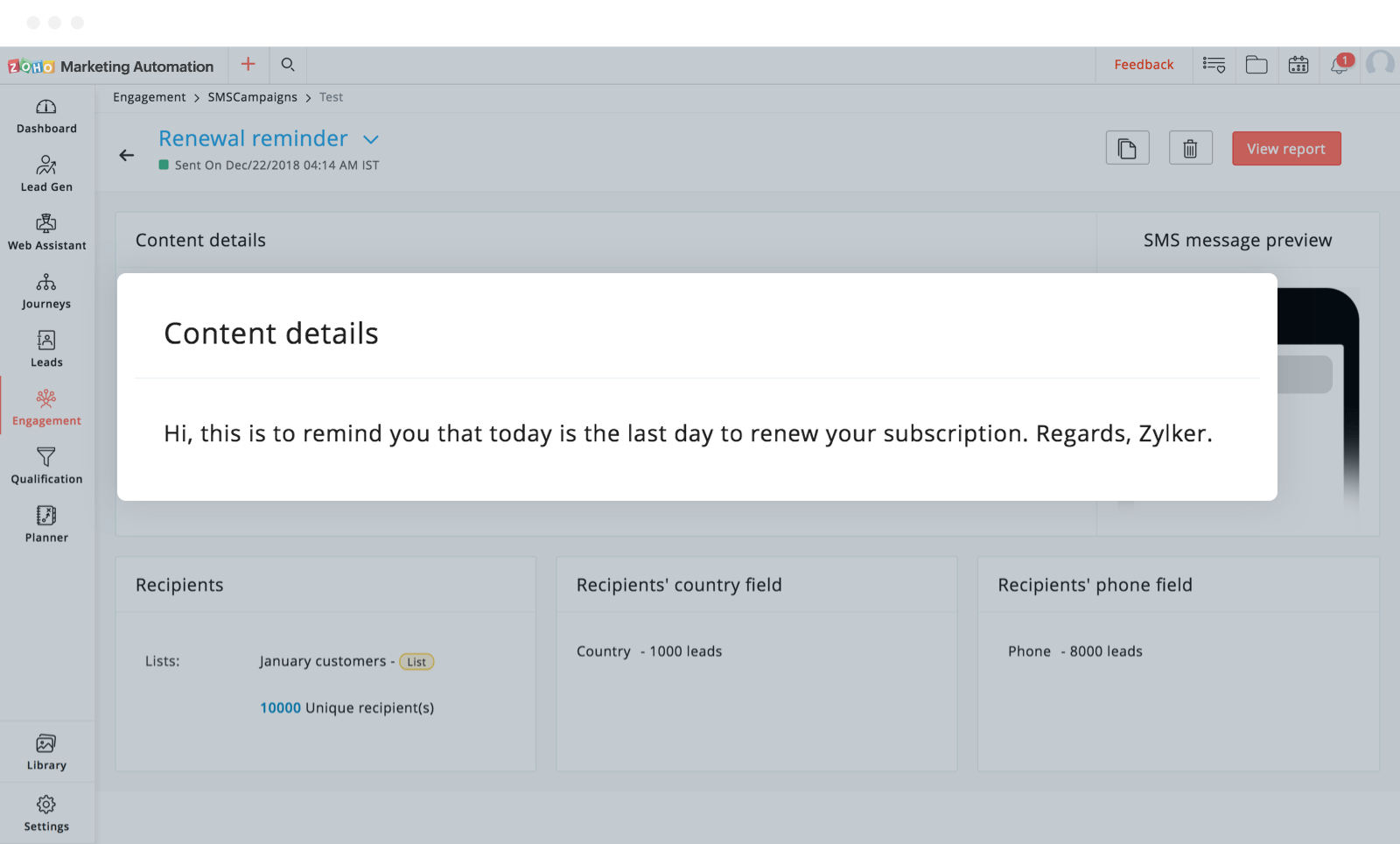 Include in journeys
While creating Journeys for your customers, add SMS messages as a step in your automations, allowing you to send scheduled text messages automatically.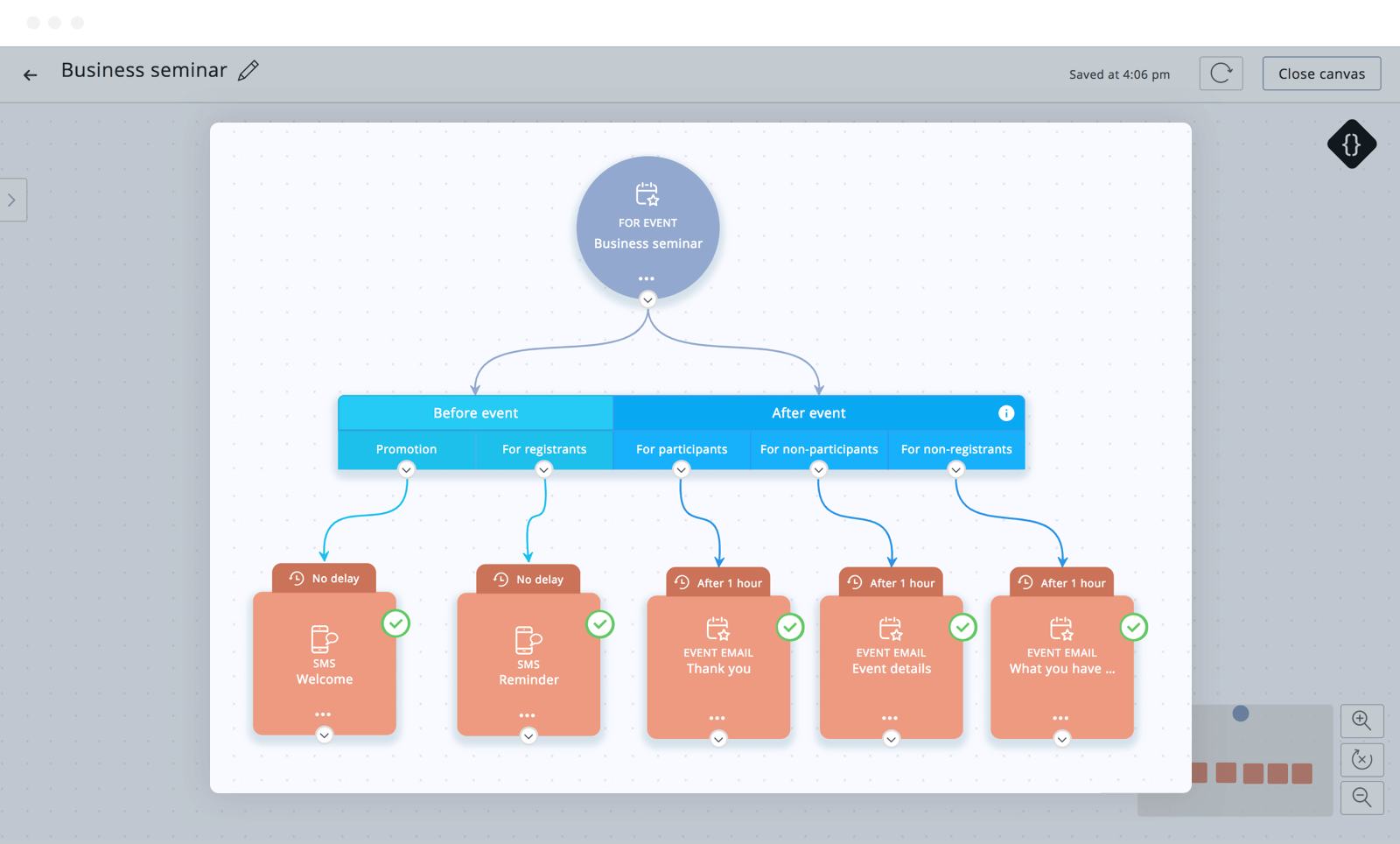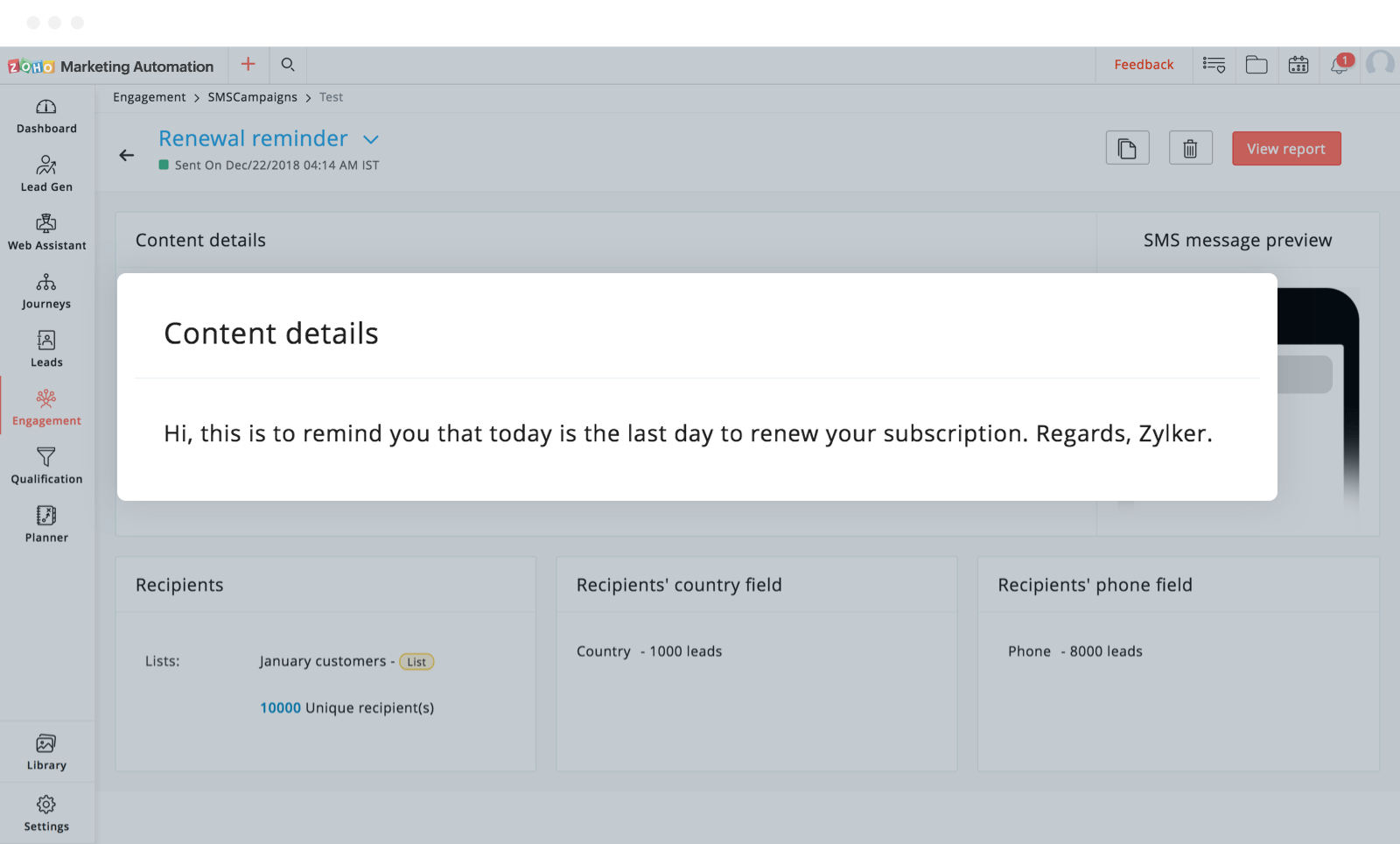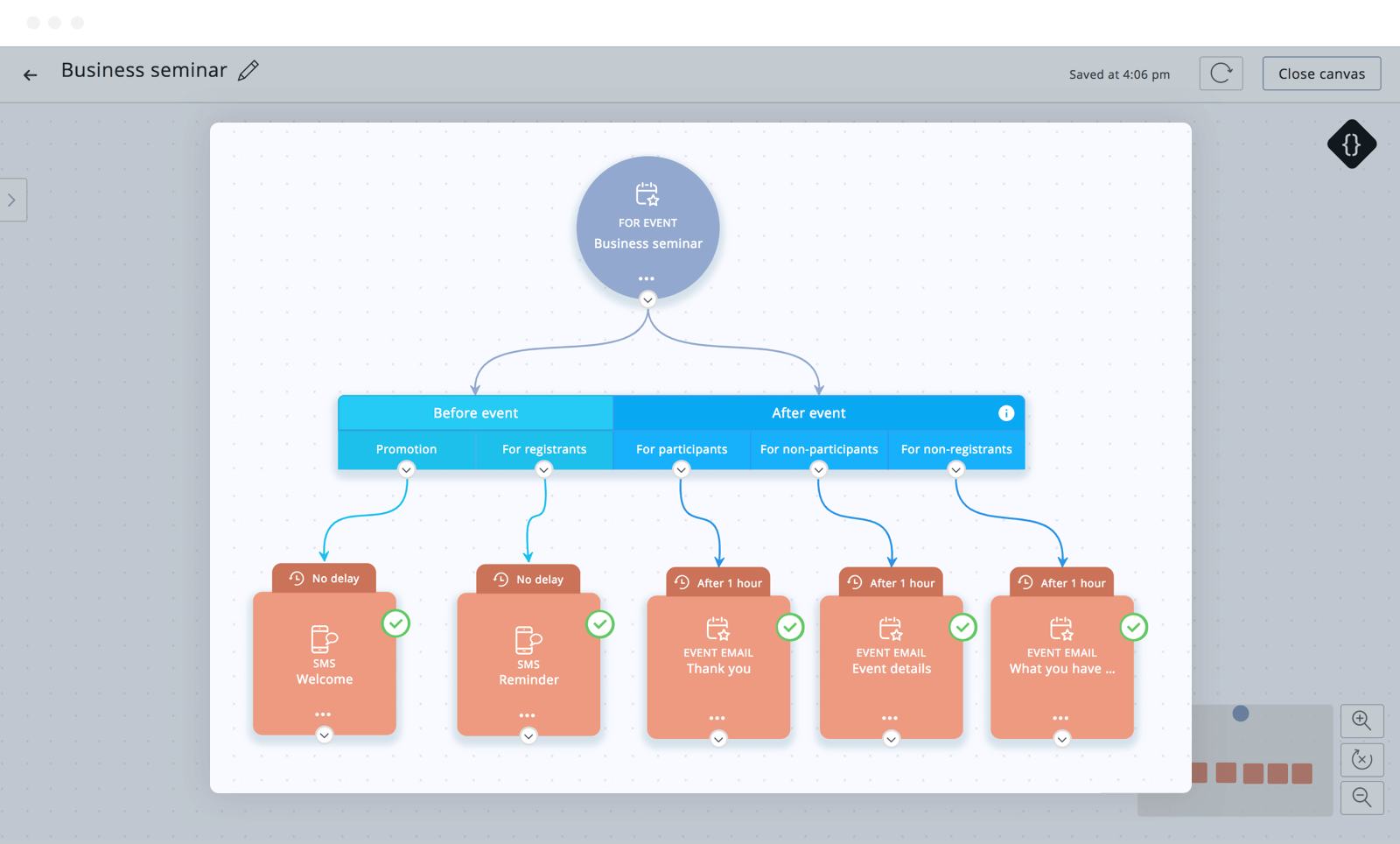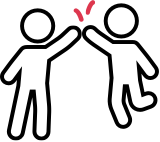 Marketing automation software that delivers results.
Get started