Plan your campaigns from a central place
A solid plan forms the cornerstone of every marketing activity. Set goals, add marketing activities, assign them to collaborators, and plan your entire marketing operation from the planner. Add any number of marketing activities to your plan, whether online or offline. Allow your entire marketing team to see all the campaigns, events, projects, and other marketing activities set to happen throughout a period.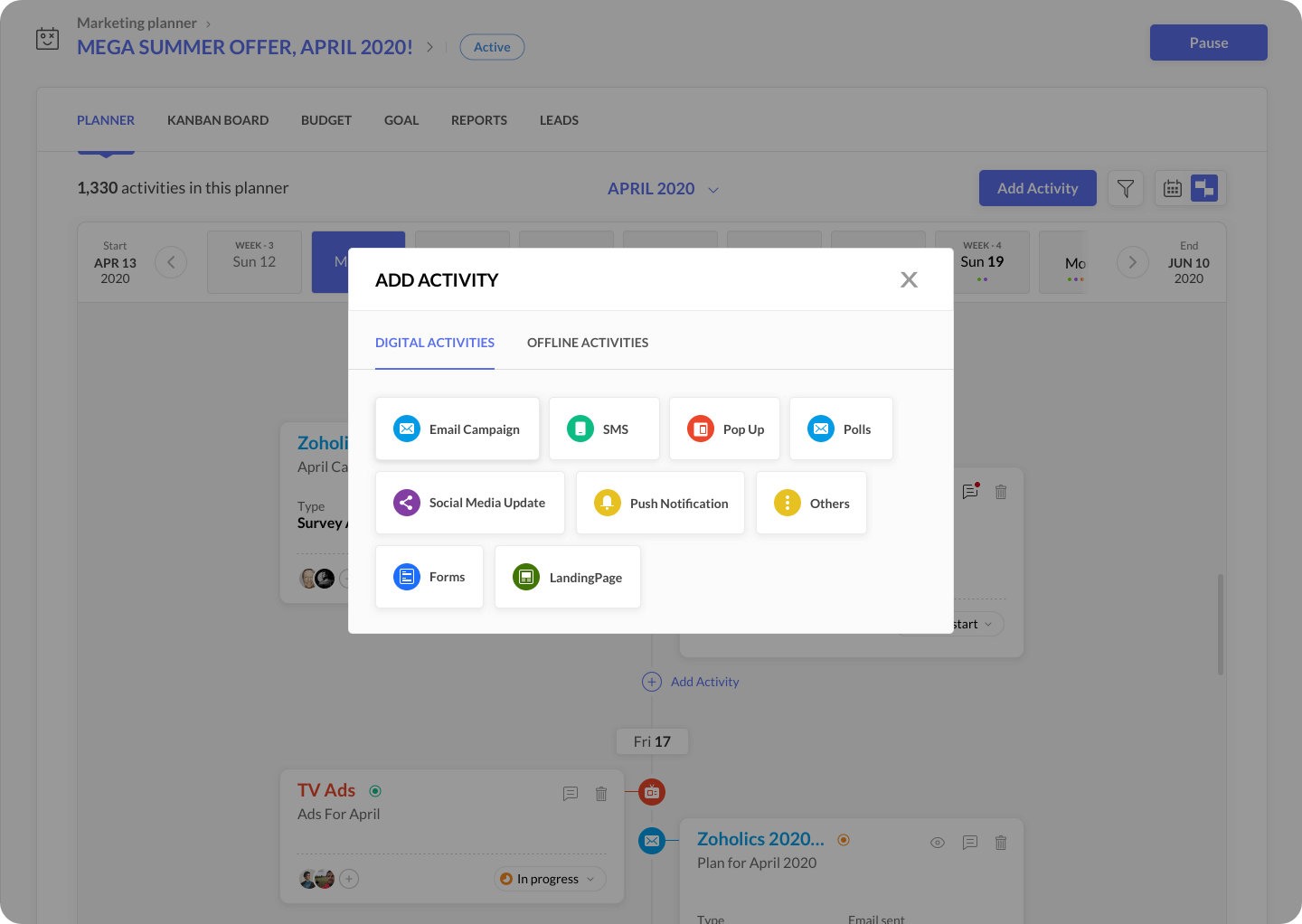 Track your budget and ROI
For every goal you set, you can set a milestone and track your progress and returns. Analyze the cost per activity and cut unnecessary expenses and overhead costs, gaining complete control over your budget and ROI.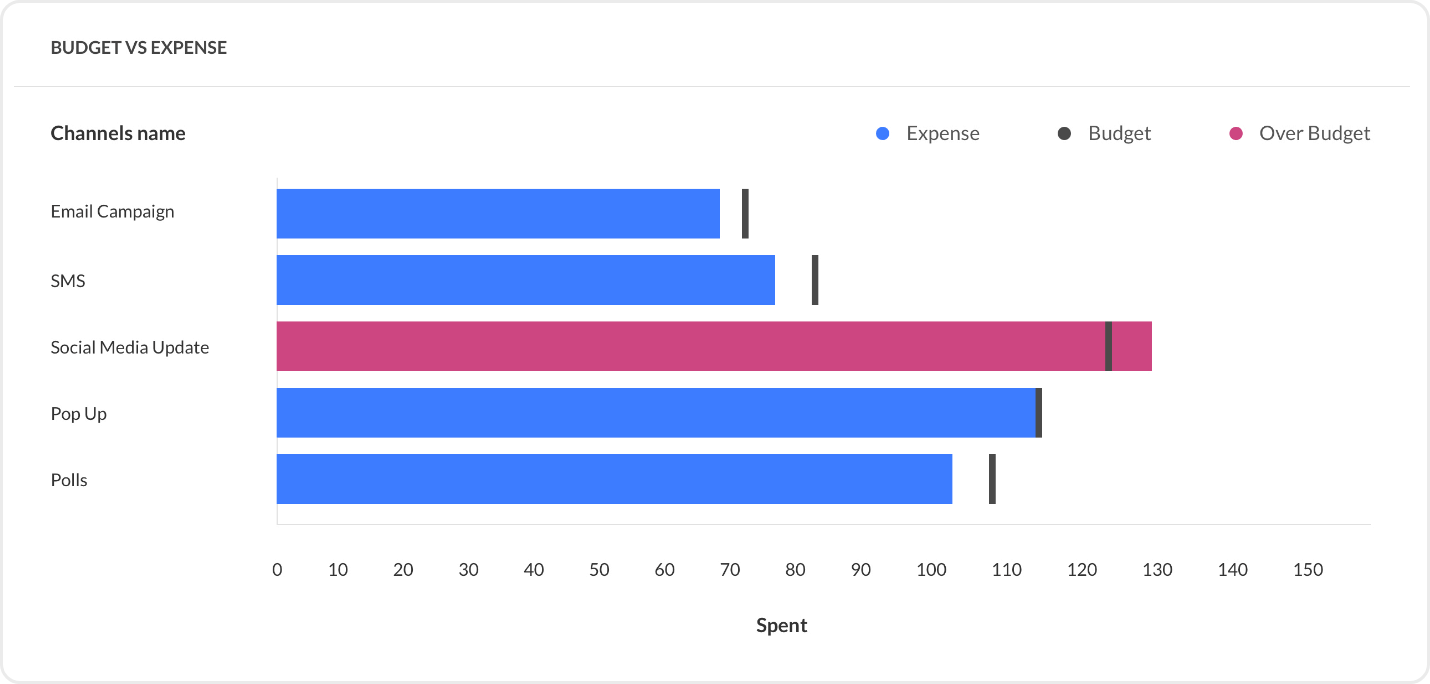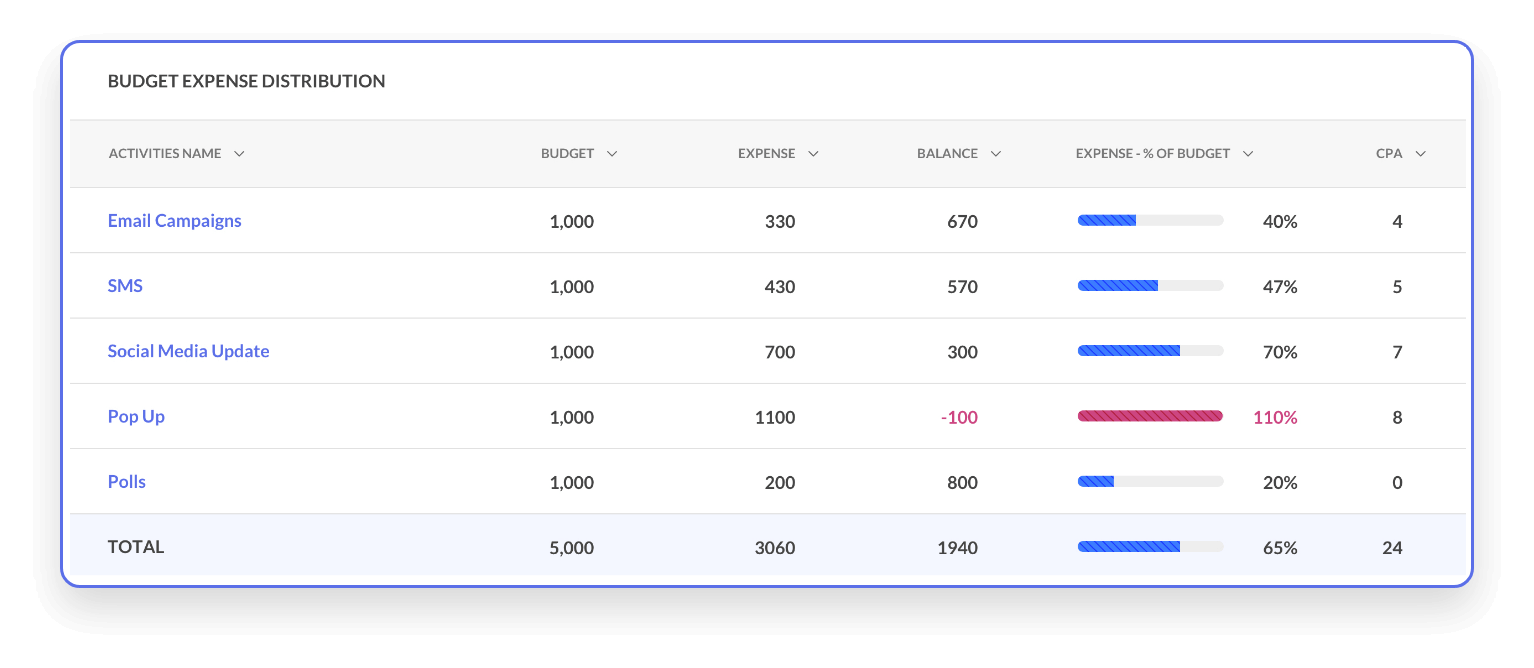 Touchpoint analytics
All your touchpoint pages are completely tracked, so you get detailed information like total traffic generated by both known and anonymous visitors, and impressions created in various channels such as email, social media, SMS, and more.

Collaborate across teams
Confusion and calendar conflicts have no room in marketing. Map out campaign plans as transparently as possible by collaborating and coordinating with every member involved using our online planner and calendar. Enable smooth follow-up among collaborators on different activities by using tabs for comments and evaluations.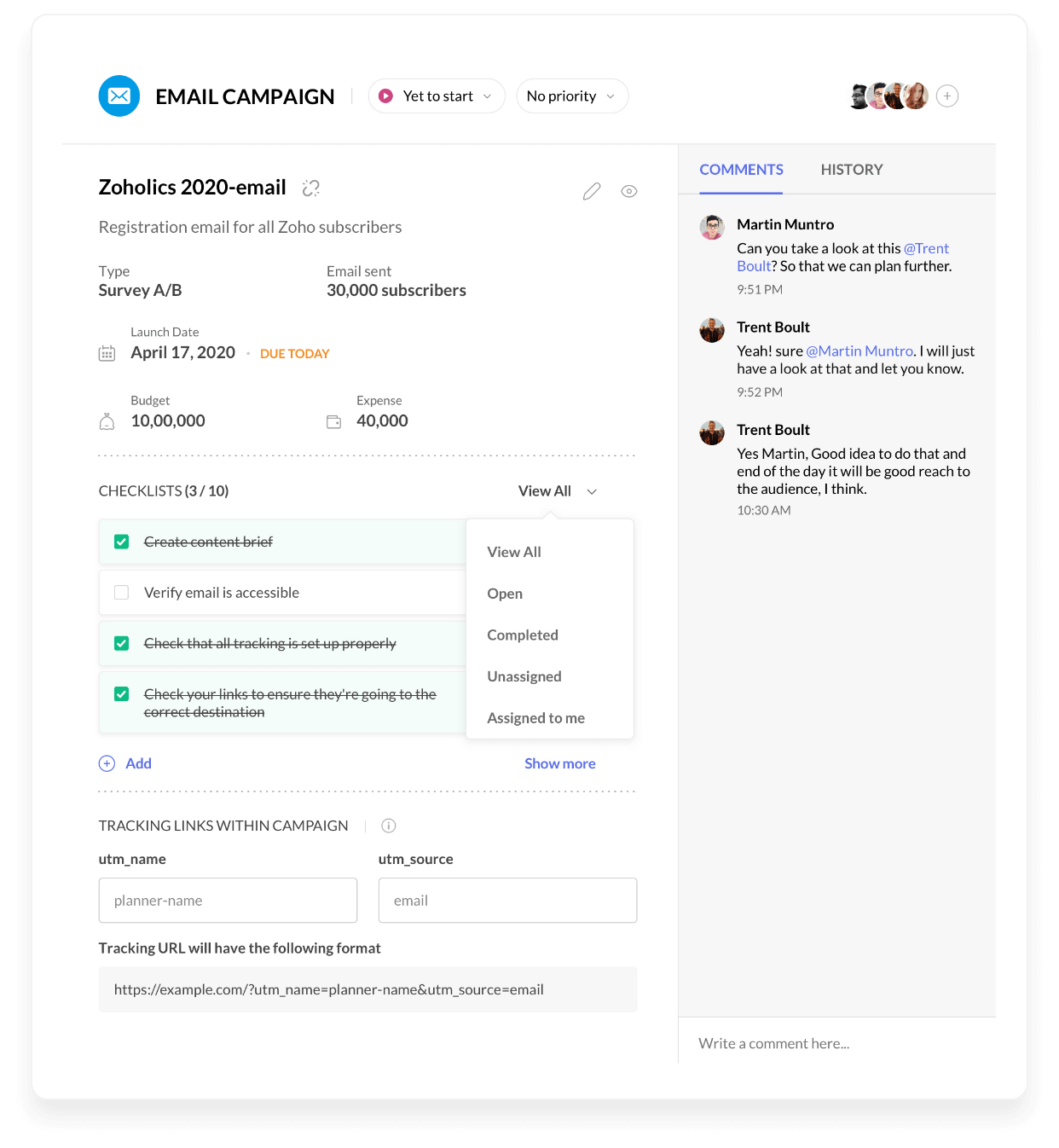 Streamlined strategy and smooth collaboration to achieve your goals
Sign up for free