Set an objective for your campaigns
Choose a marketing channel you want to run promotions on—whether it's email, social media, or in print—and decide what you want to achieve with your campaigns, plus setting a budget for it all.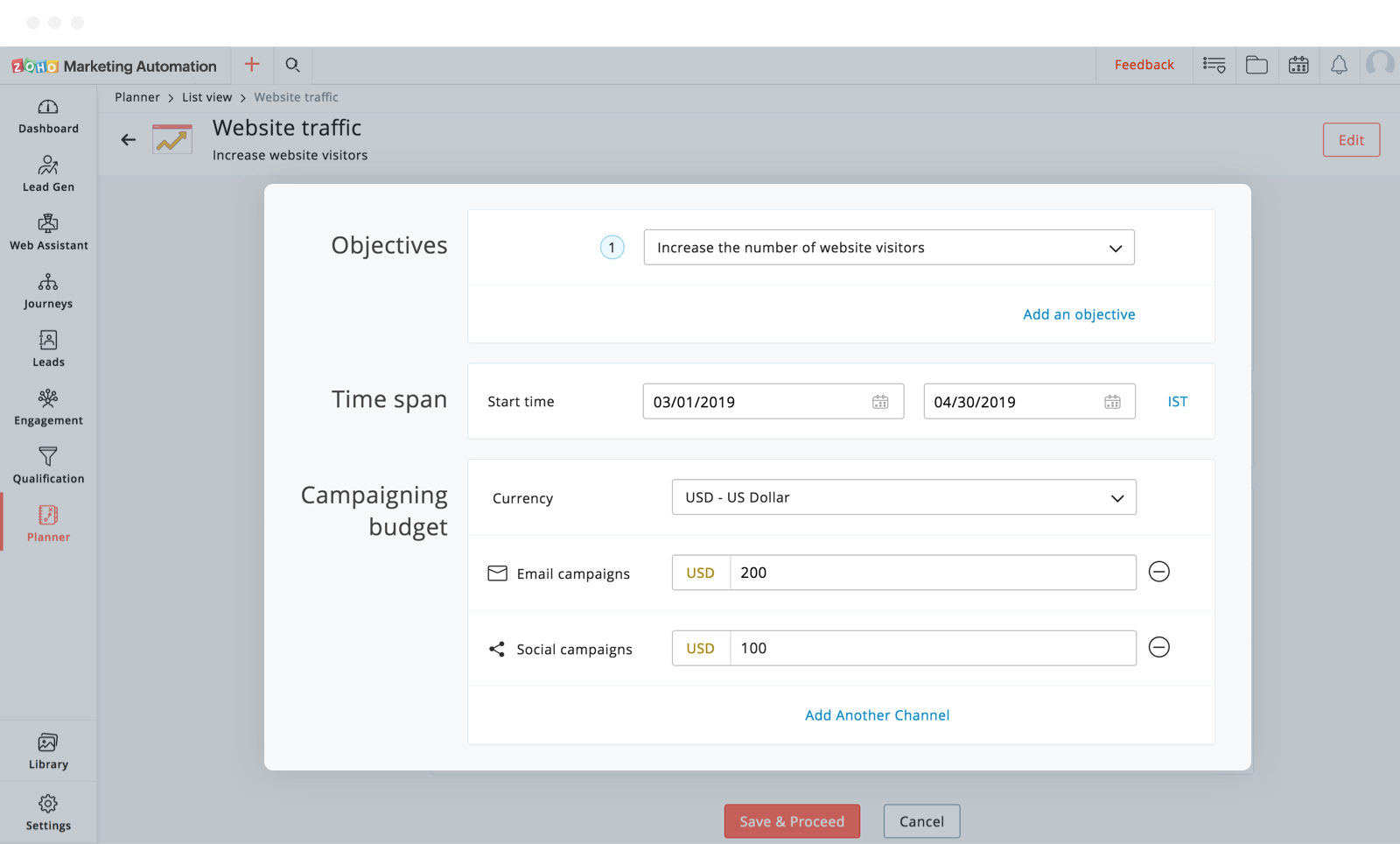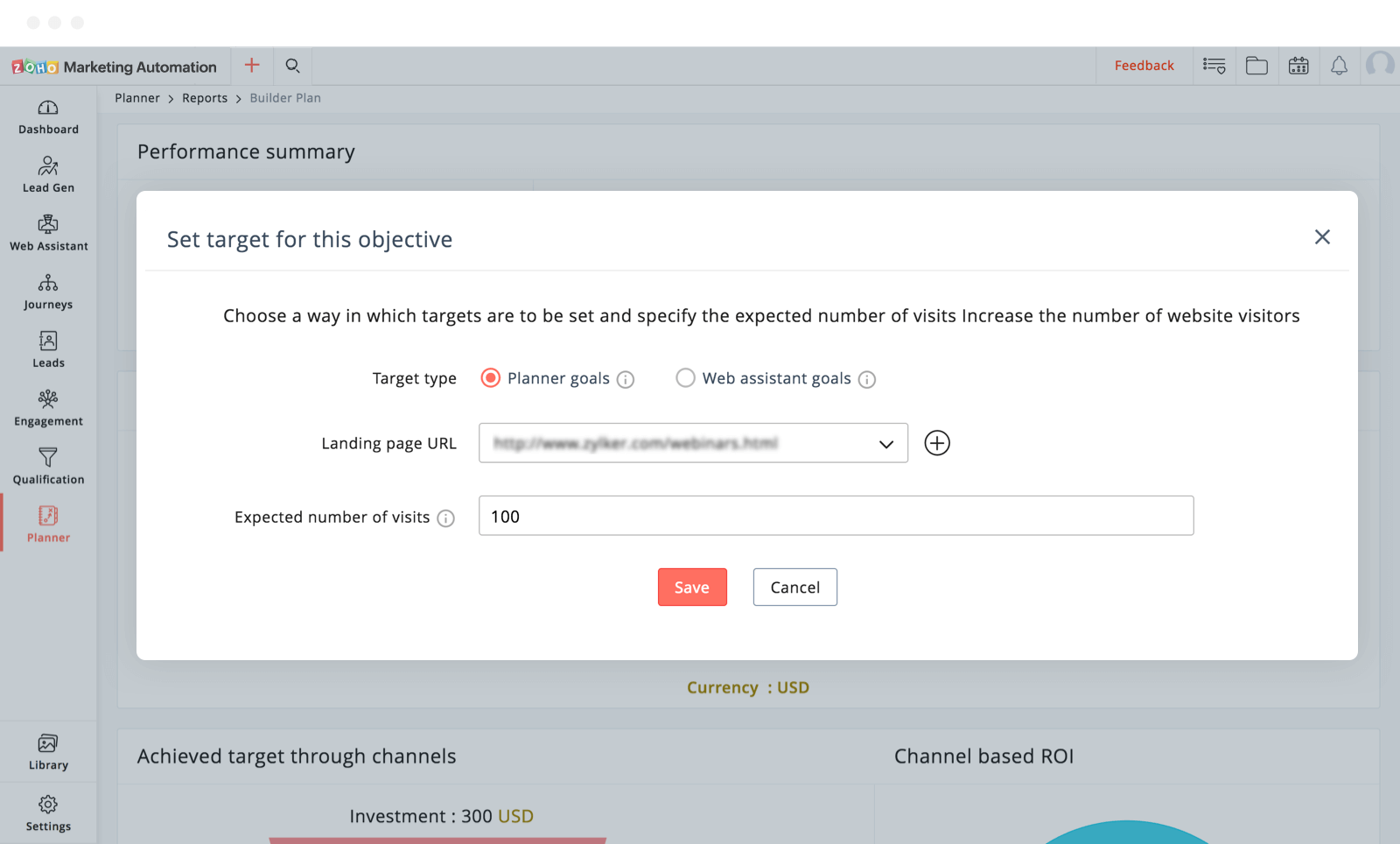 Track and calculate marketing costs versus profit
For every objective you set, you can assign an expected return and later track the actual returns for that particular activity. This will not only help you understand how your campaigns are working out but also help you decide which medium to invest more in next time.
Marketing automation software that delivers results.
Get started