Qualify your leads the easy way!
Classify your leads into different stages based on their information and engagement, and move them to their respective stages when they meet the criteria. This process helps you streamline your engagement strategy and makes it unique to each stage.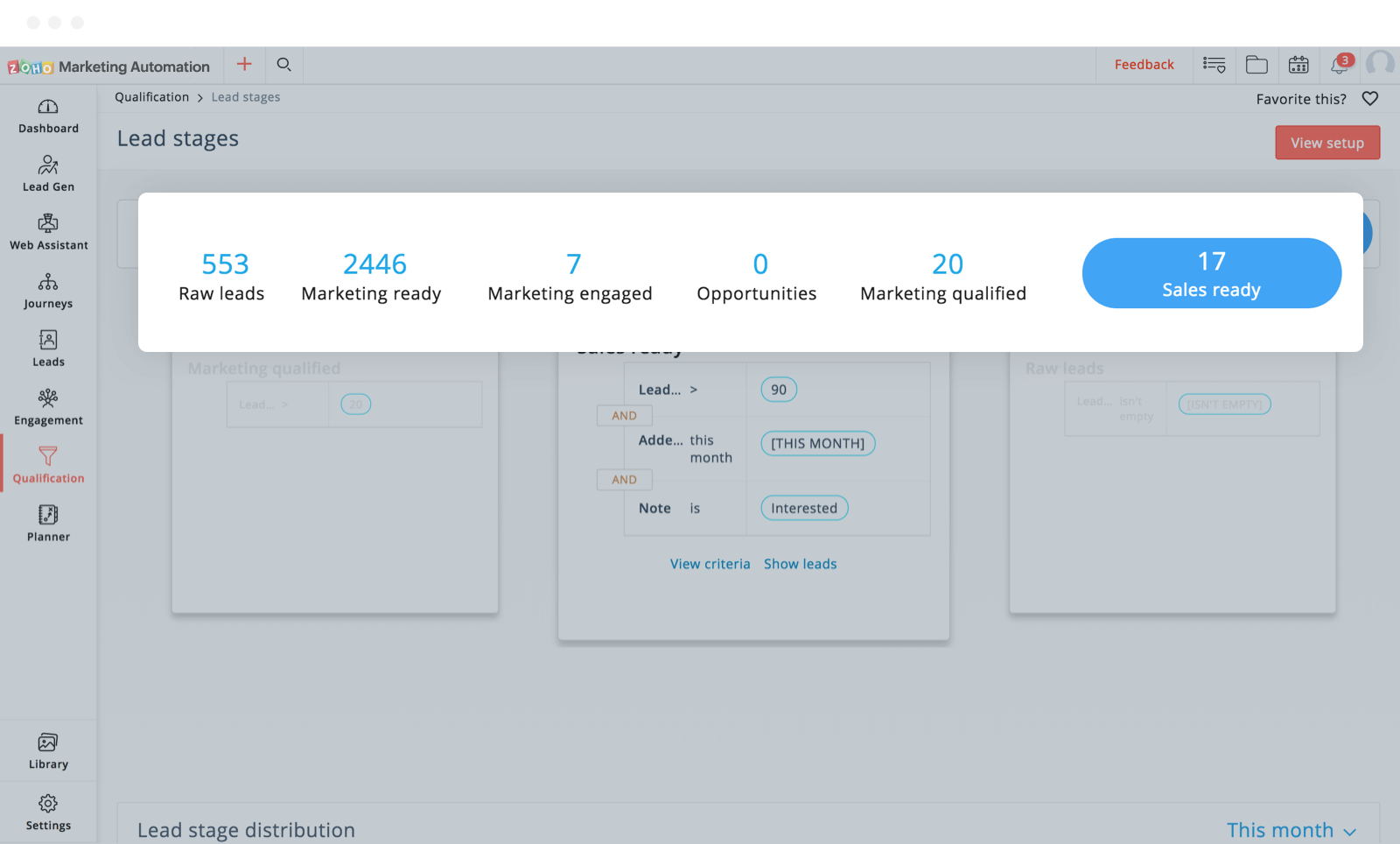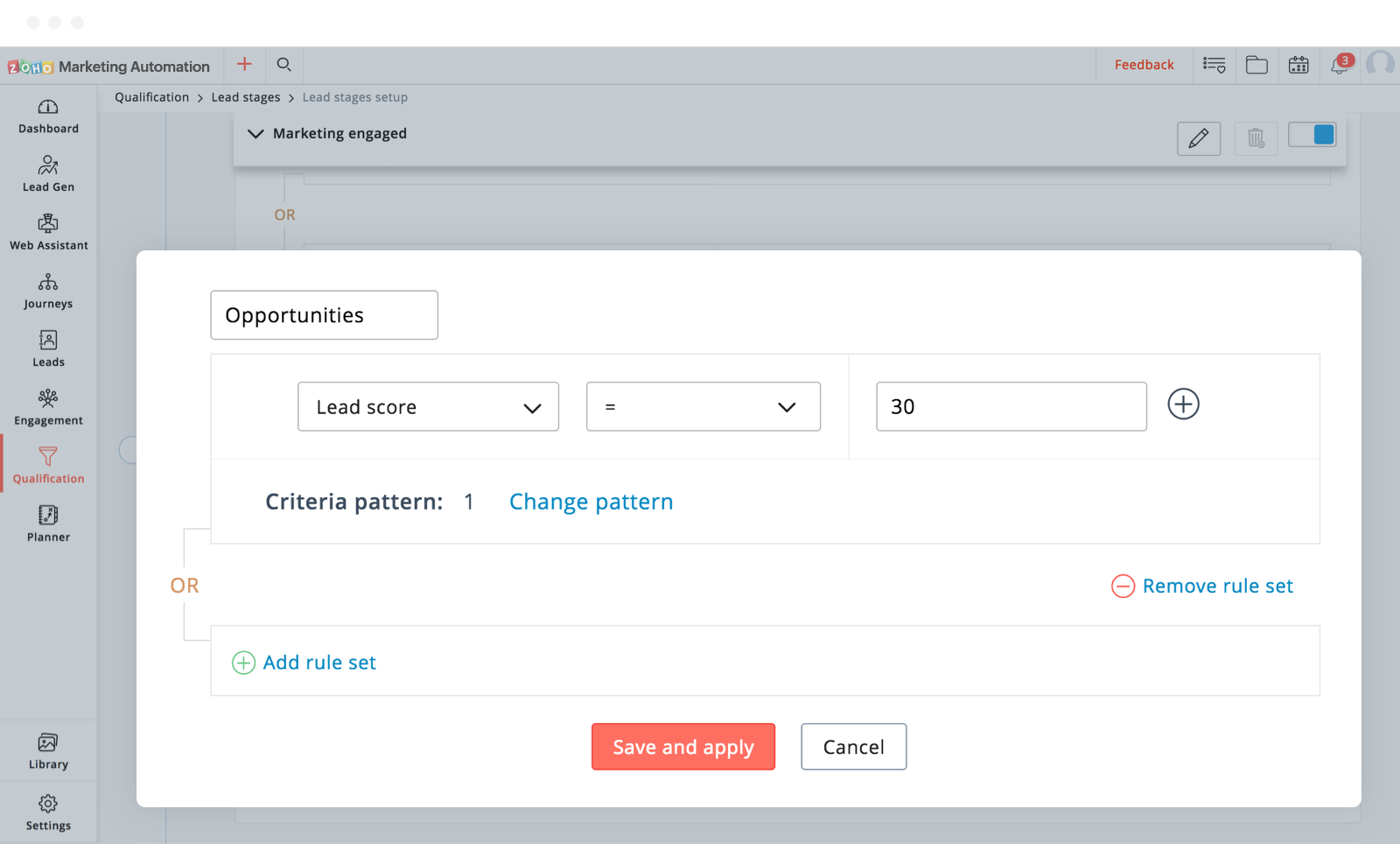 Customize your stages and rules
As conversion process differs from business to business, periodically analyze which rules work for you, which do not, and introduce custom stages and rule sets specific to each stage. This helps you easily qualify your leads for sales.
Compare lead stage distribution
See the number of leads present in a particular stage at different time periods. These comparative insights tell you how far your leads are from becoming your customers.
Marketing automation software that delivers results.
Get started