Collect leads through signup forms
Time and again, signup forms have proven to be an important resource for capturing leads. Deploy signup forms on your web pages to attract leads. Use an existing form on your website or put up a new form using Zoho Marketing Automation.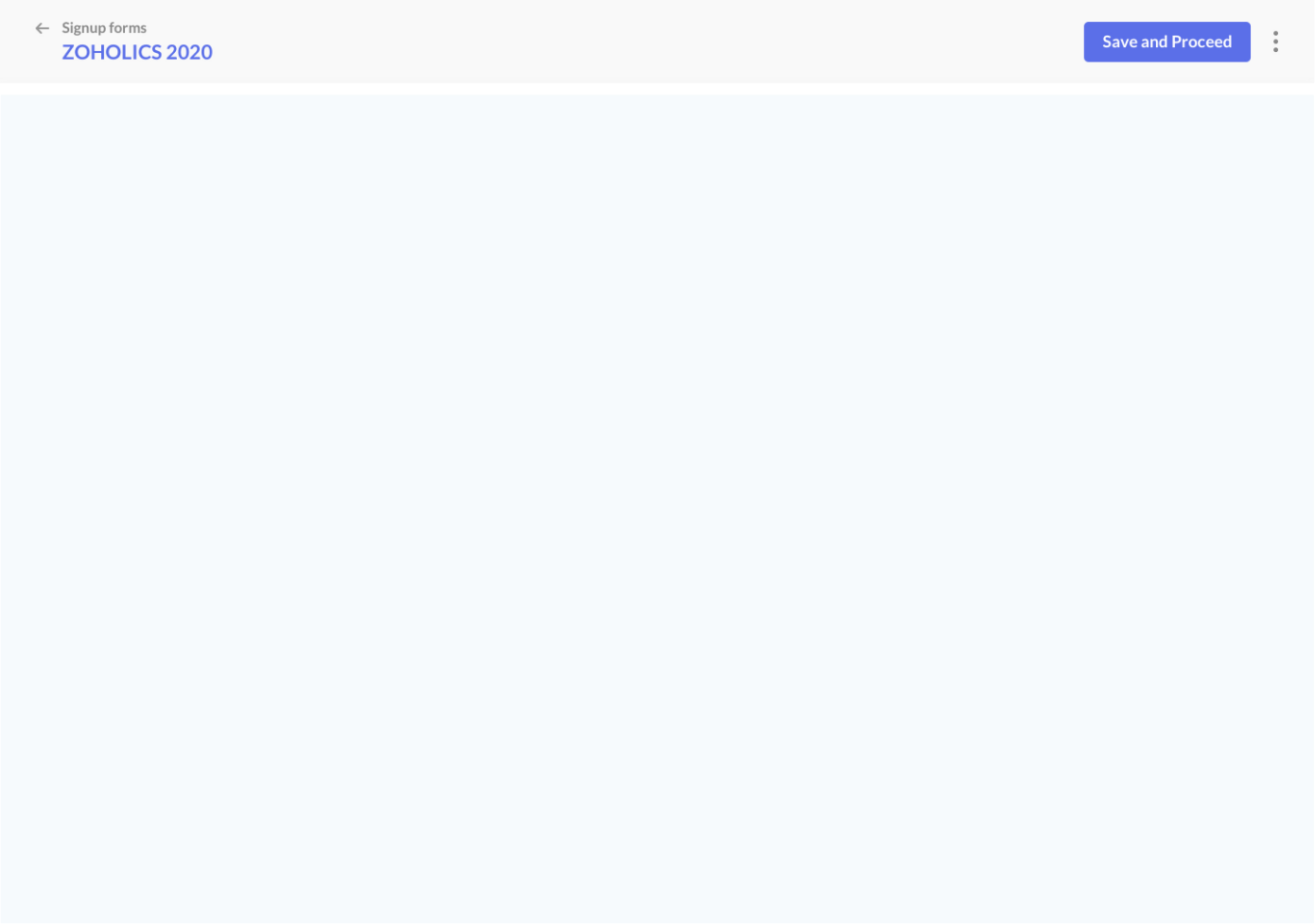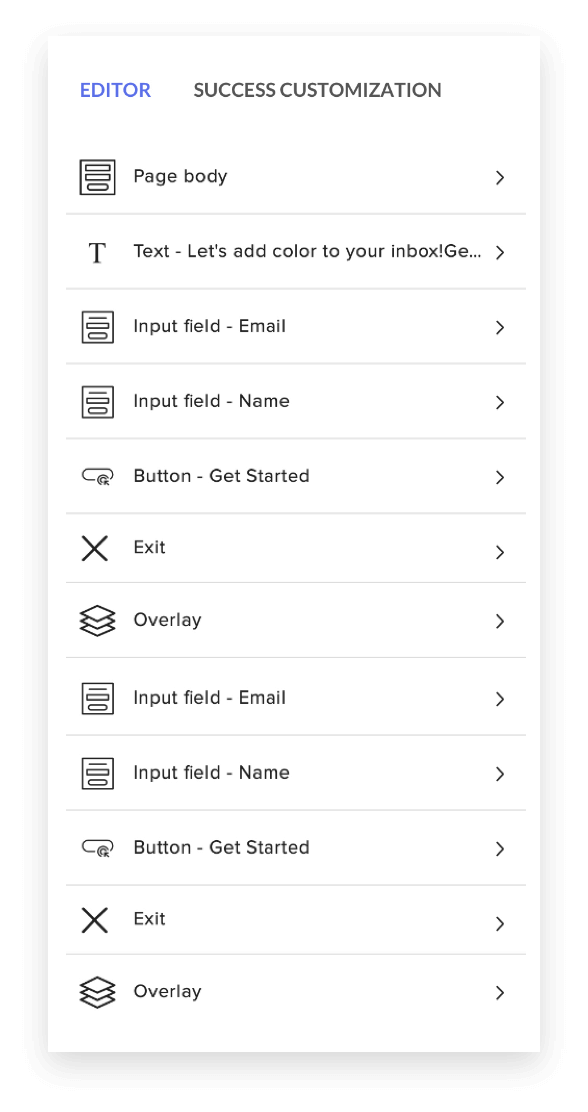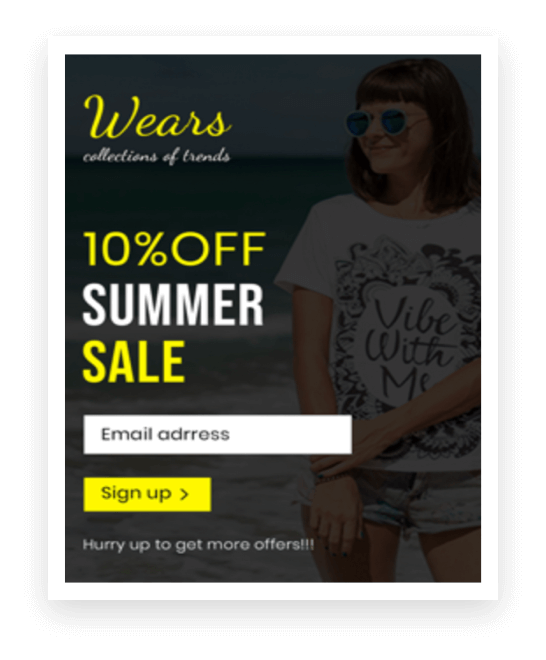 Increase visitor engagement with pop-ups
When they appear at the right time and context, pop-ups can dramatically increase signups. Set the right time and condition for your form to pop up on your pages. Being contextual and unintrusive will increase the chances of visitors signing up. Marketing Automation's pop-ups let you do just that.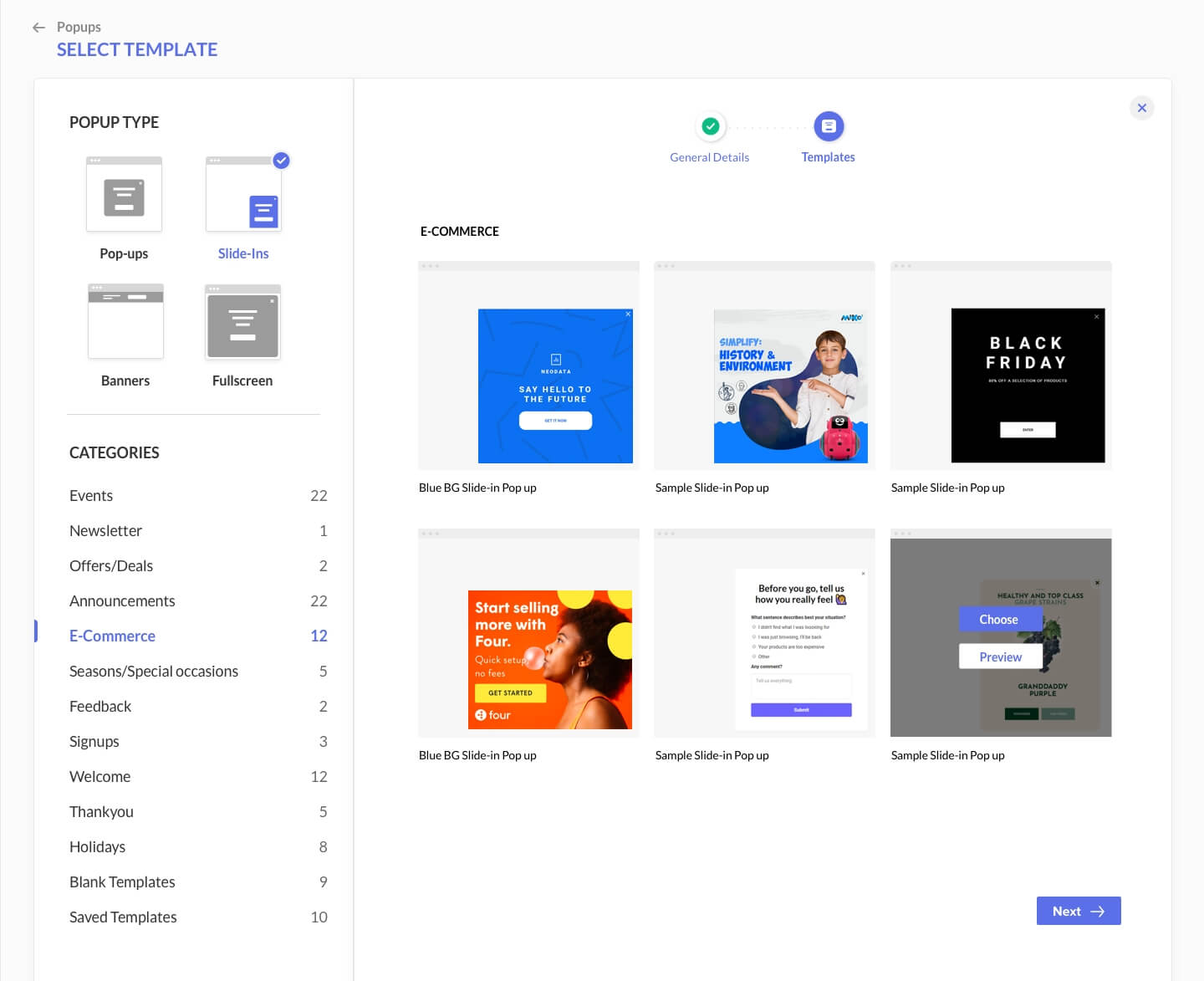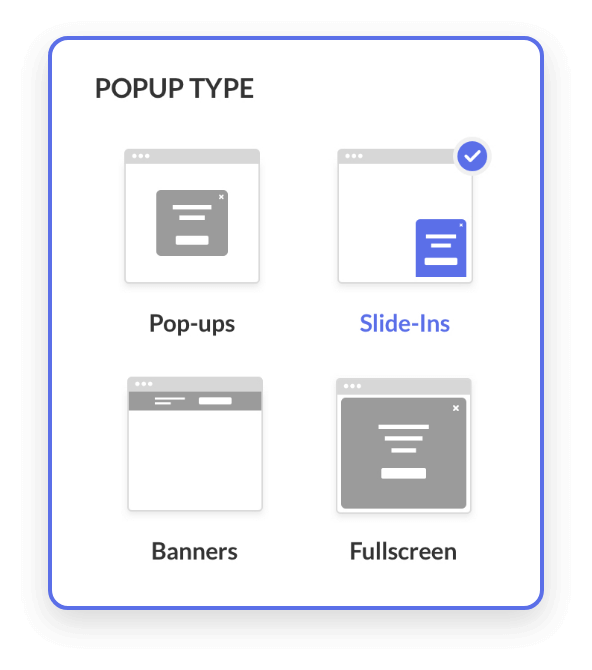 Customizable landing pages
Landing pages are one of the most effective ways to attract visitors, but it can take a lot of time to develop and deploy a page from scratch. With our built-in landing page builder, you can easily create responsive pages and publish them in no time without depending on a designer or developer.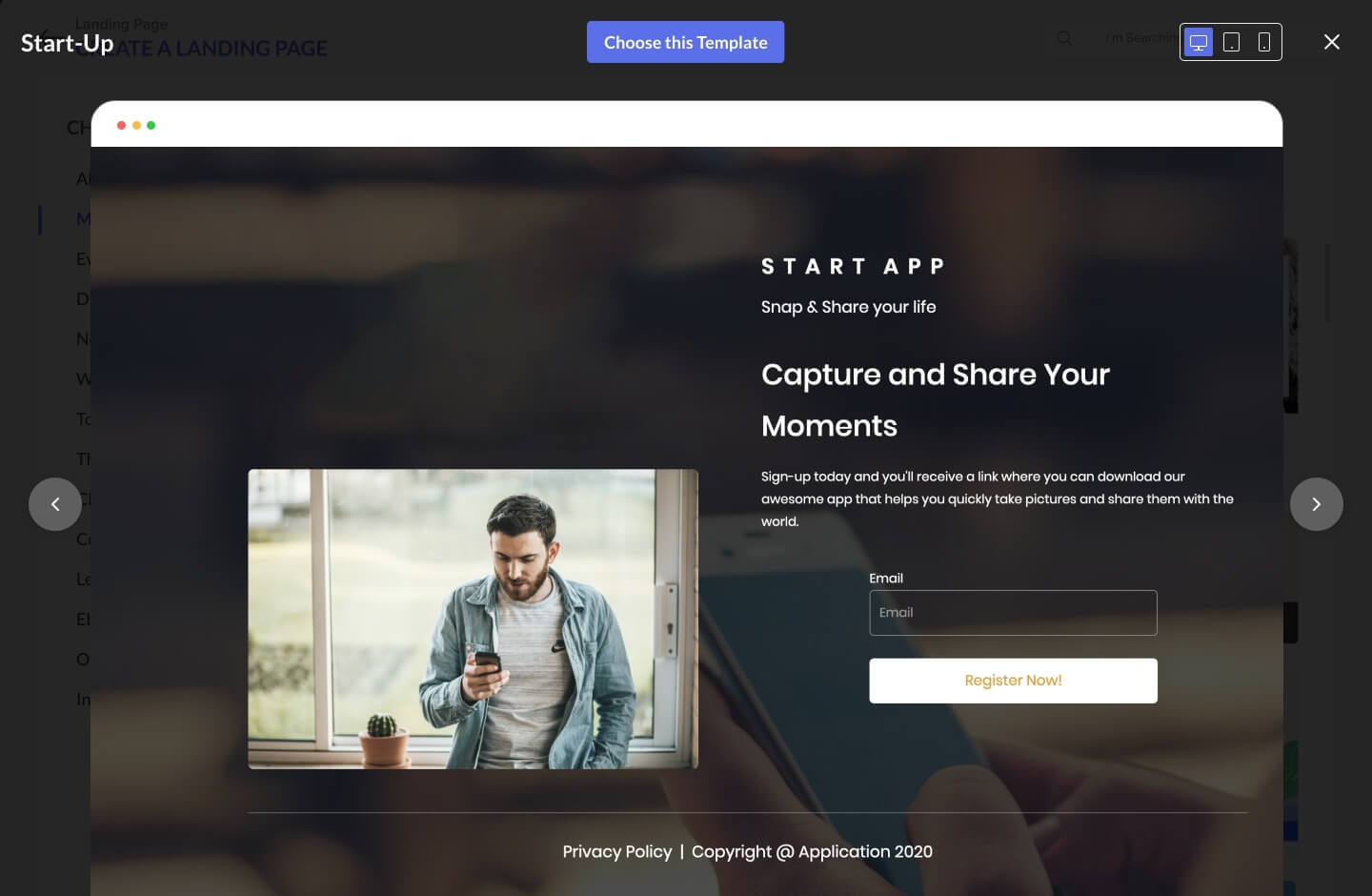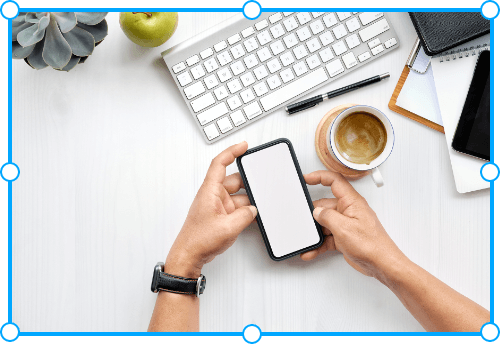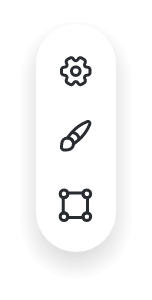 Leverage the CRM connect
If your business thrives on CRM, where you have records collected from different sources, you can engage with each of them using our robust integration. Sync your CRM with Zoho Marketing Automation and reach out to leads and contacts.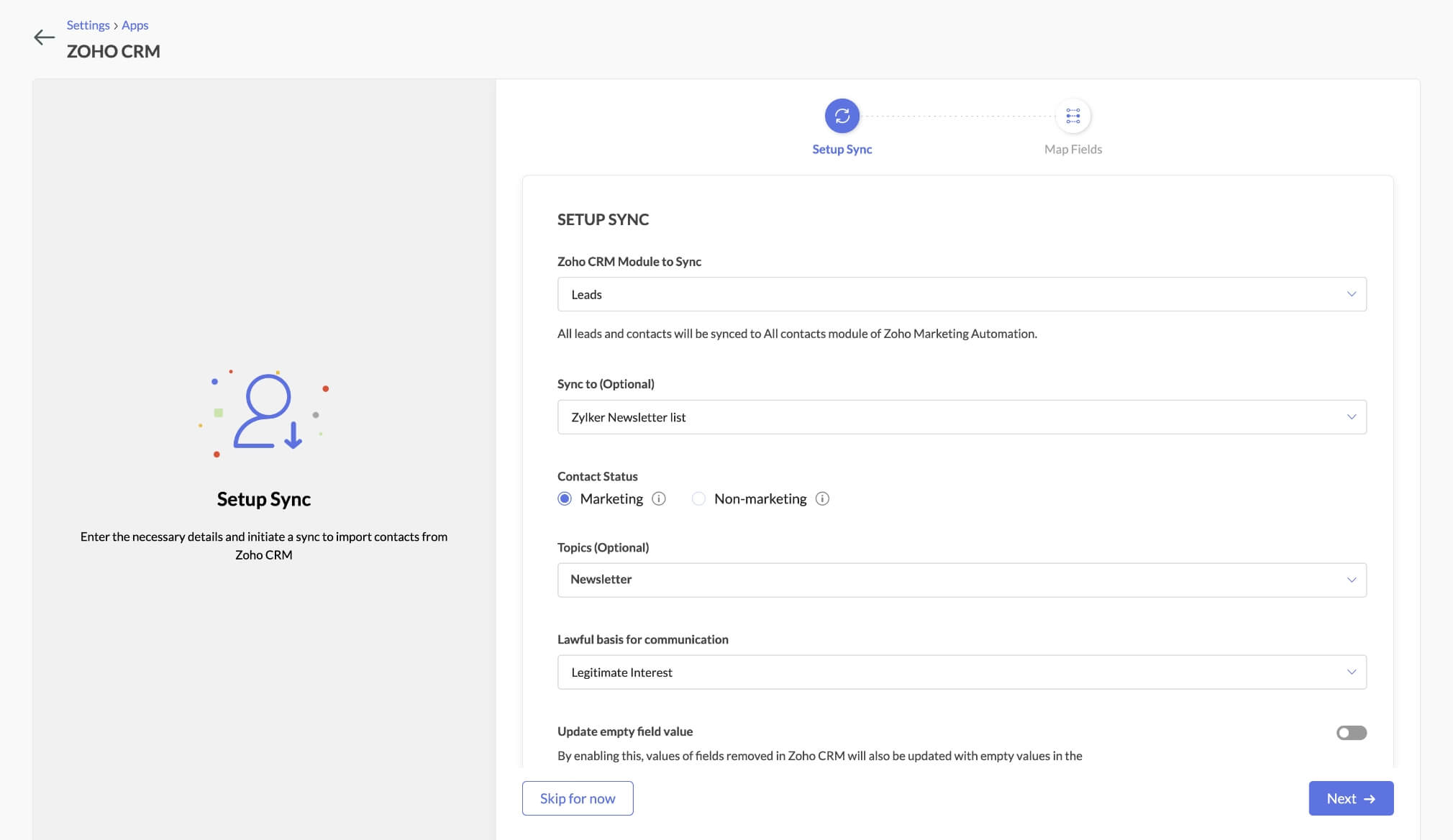 Unlock your business' potential with top-quality lead generation
Sign up for free