Make room for every visitor
Get a clear view of all types of web visits—known, anonymous, new, and recurring. At any point, see if there's a hike or dip in your visitors' count, the sources they come from, and where they're geographically located, using real-time reports.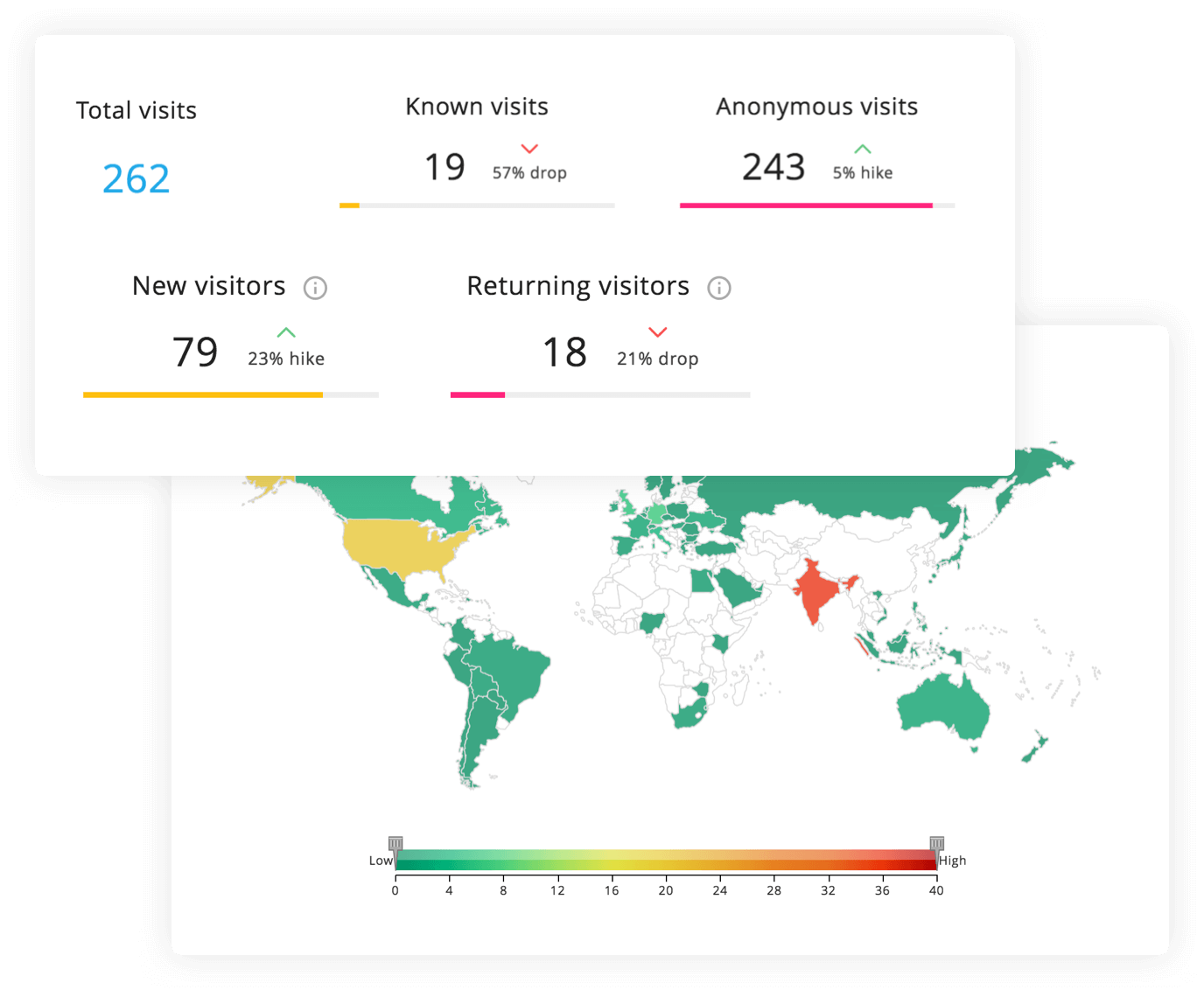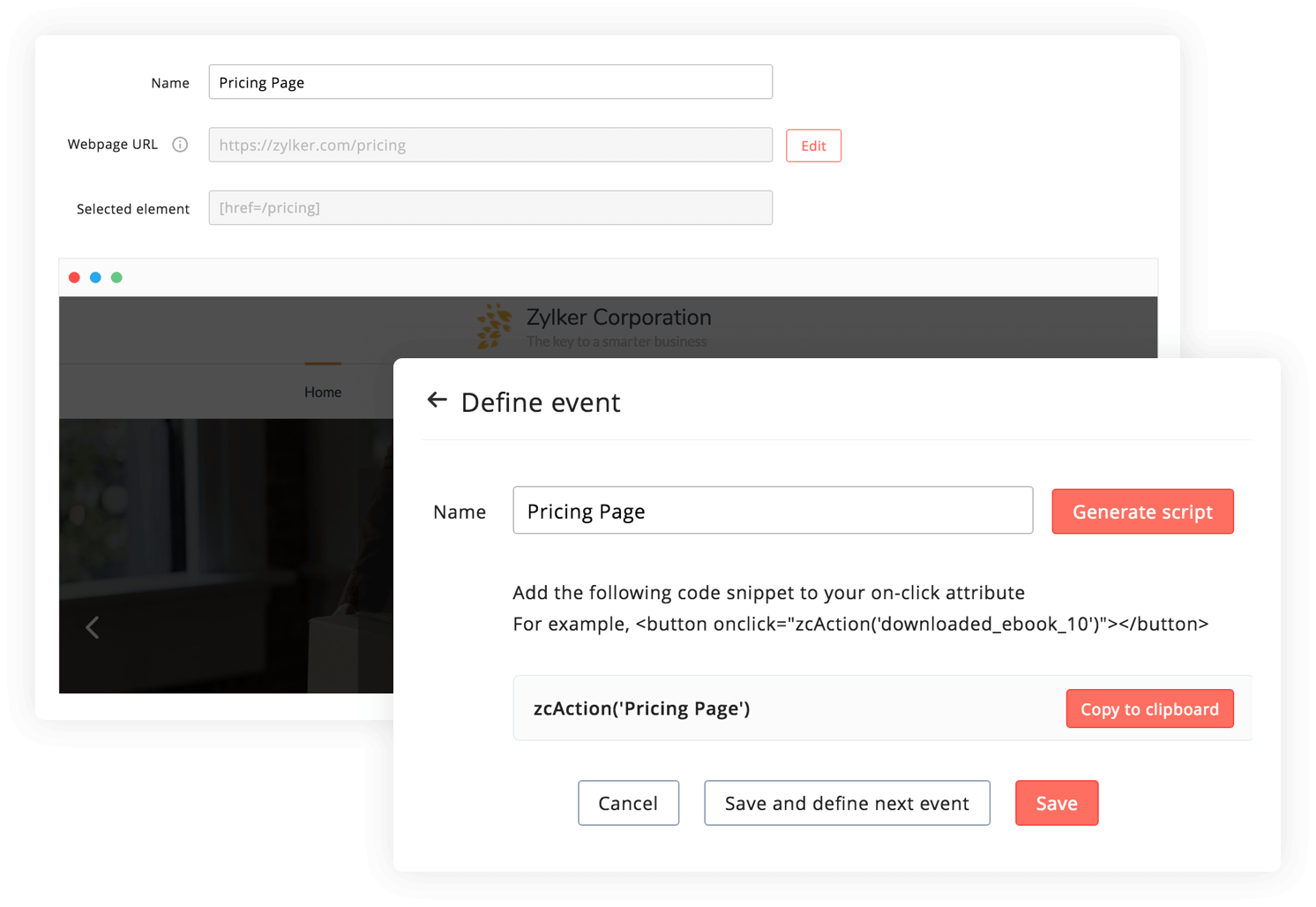 Study visitors' unique actions
Define events for different actions on your pages, and see how your visitors and leads navigate through your website. Map a complete picture of their activities by tracking the elements on your pages.
Track achieved and missed goals
Make your visitors' actions meaningful by setting goals for what they achieve, and missed goals for what they don't. You can use this information for campaign targeting through journeys, measuring a person's online productivity, and more.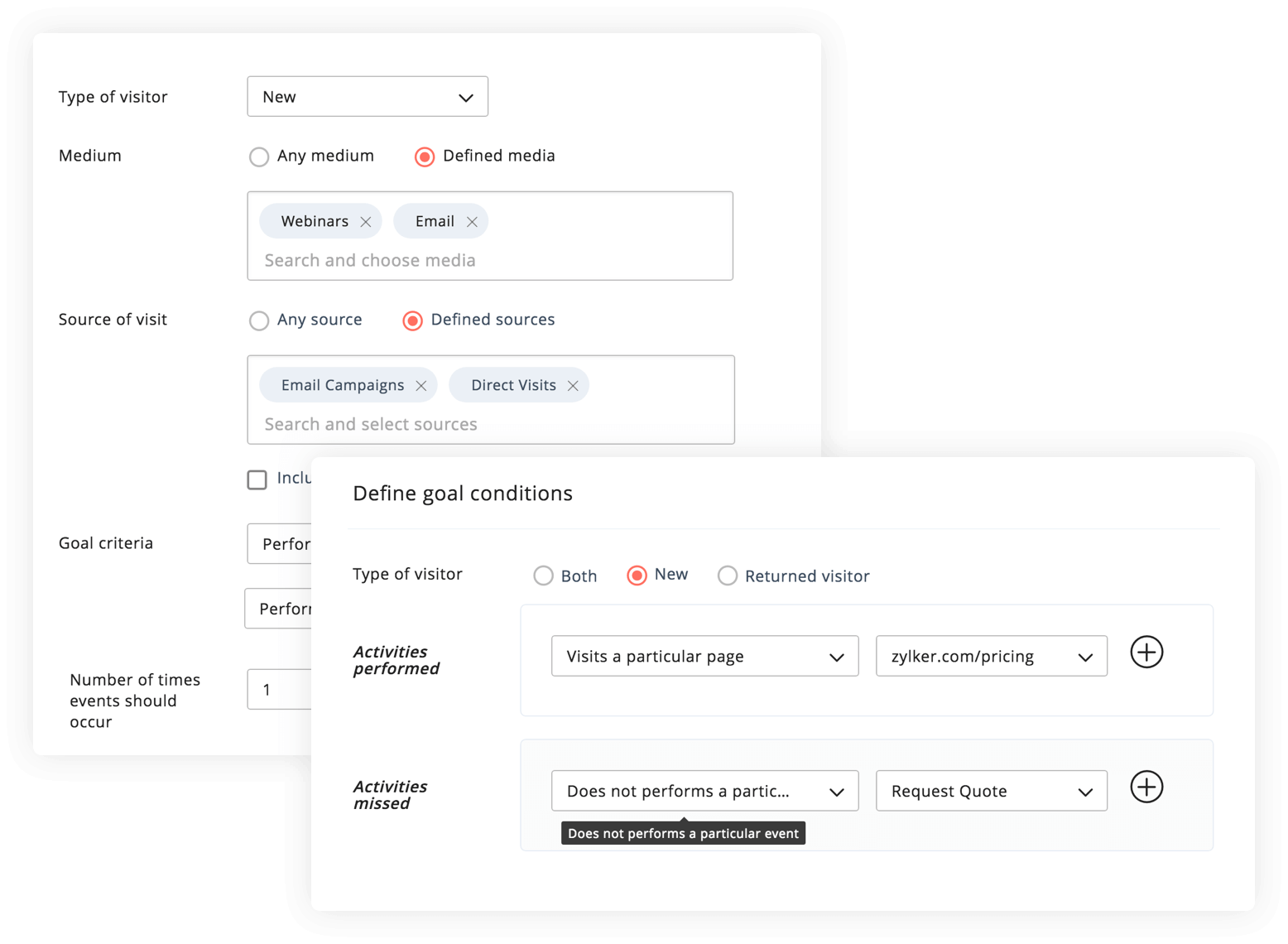 Give visitors a reason to engage
What's more important than driving visitors to your website? Making them stick to your brand! So don't miss the chance to convert your visitors to leads—get them to engage with you by embedding pop-up and signup forms on your web pages.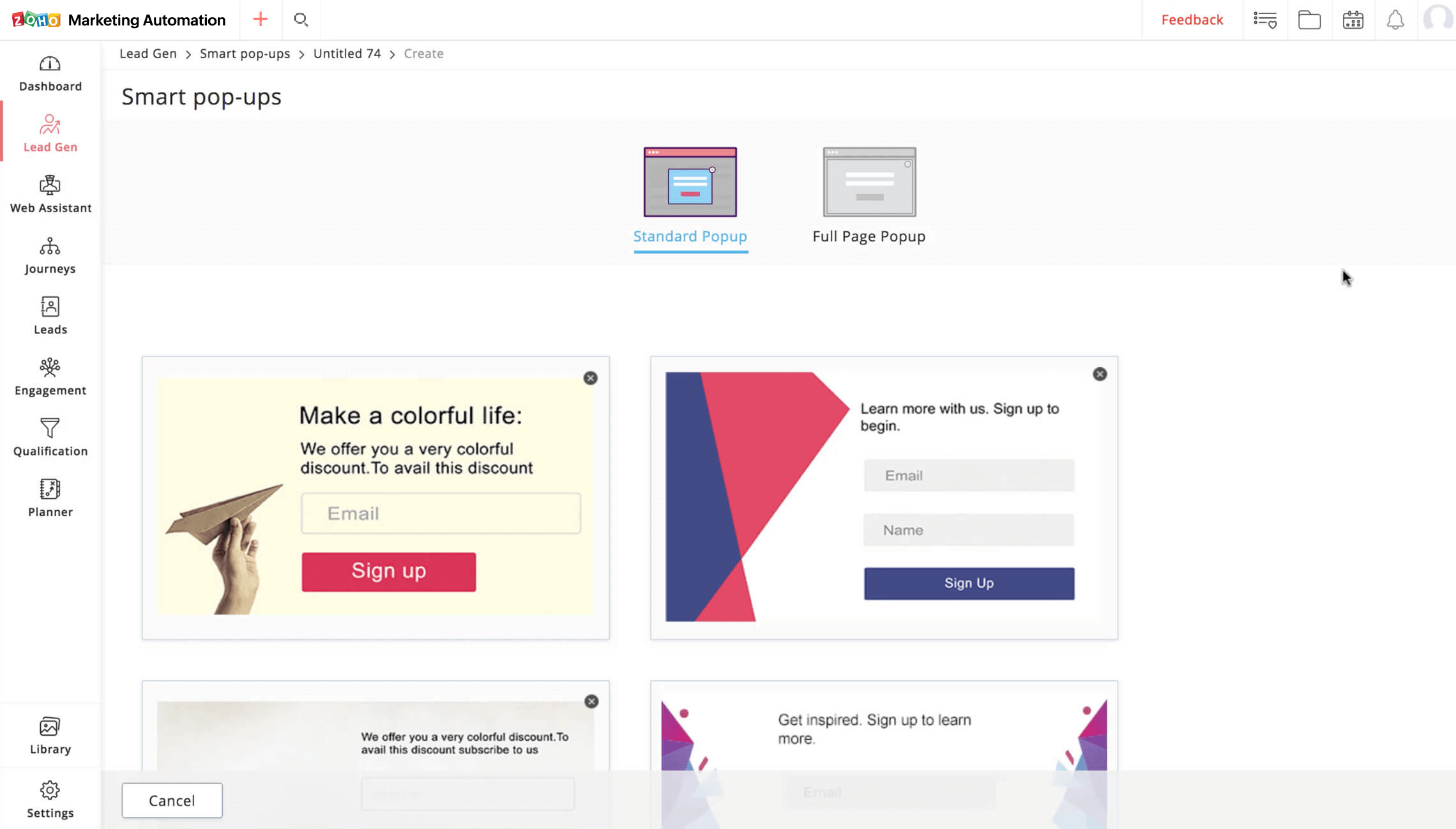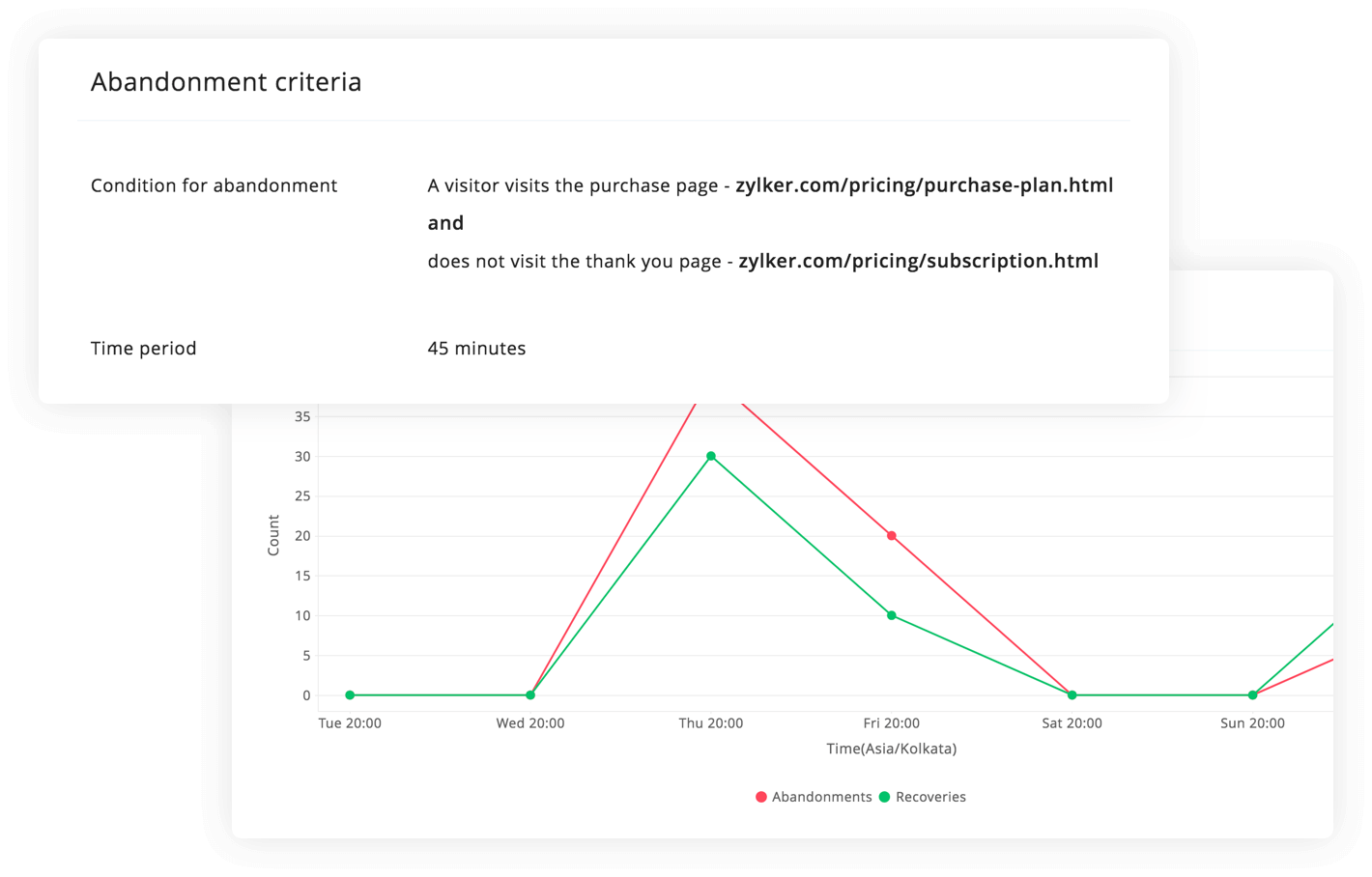 Identify purchase abandonments
Capture visitors who have unfinished payments or purchases on your page. Whether it's a site or cart abandonment, Marketing Automation lets you create specific action flows to help complete their purchases.
Tailor your behavioral marketing
Analyze your domain in a way that's relevant to you. With options to add multiple alias domains and exclude specific traffic using IP- and country-based filters, your tracking is always under control.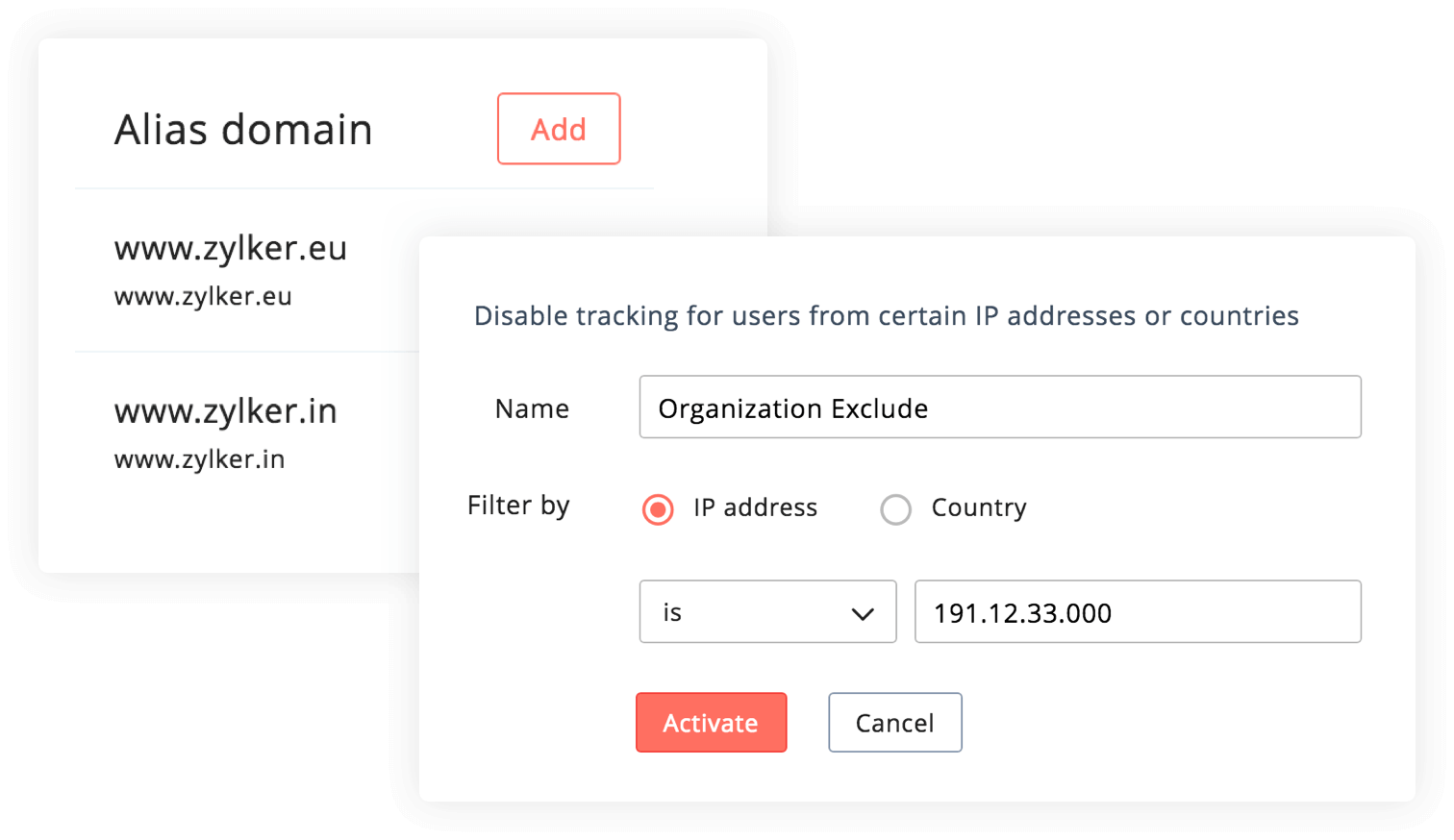 Marketing automation software that delivers results.
Get started