Web behavioral marketing
See what your visitors do when they come to your website—from the pages they read to content they download. Track leads from your email campaigns to your website, see which pages they visit, how long they stay, which links they click, how many times they visit, and so on.
Learn More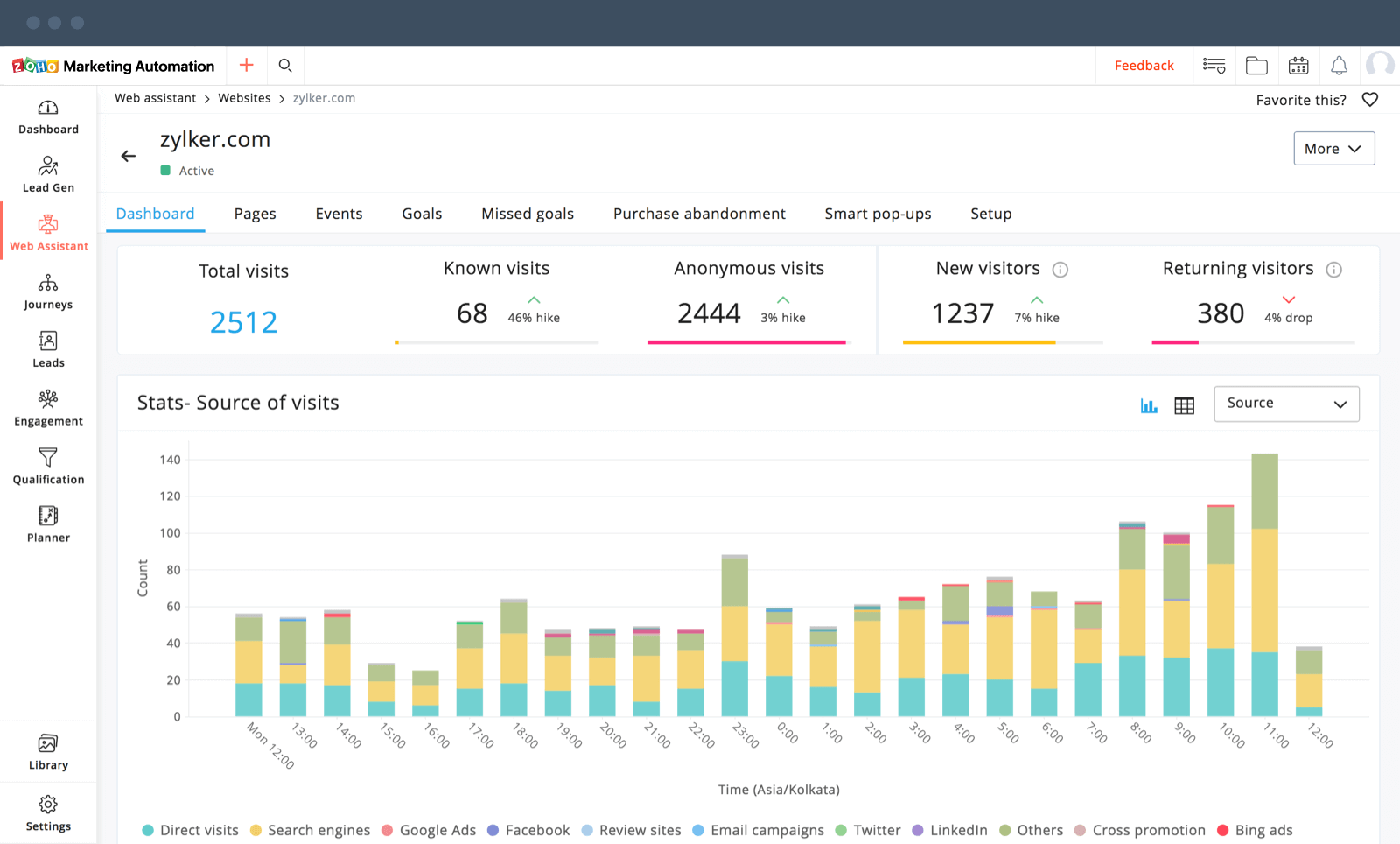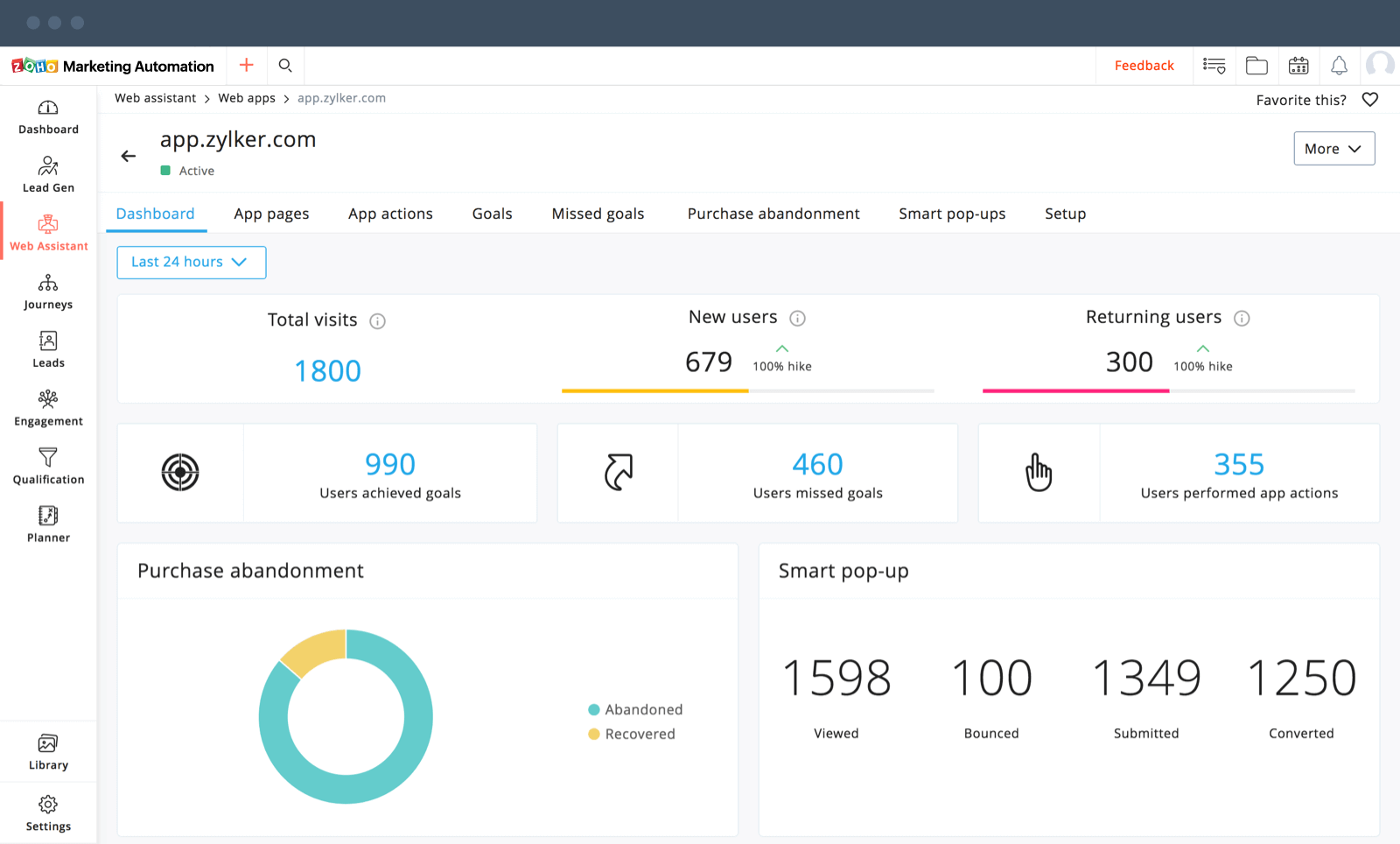 In-app tracking
Make your user experience smoother by getting to know how a user travels inside your product, the features they use, how they move from one feature to another, and more. This will help you develop context-based suggestions for your users, and keep them more engaged with your product.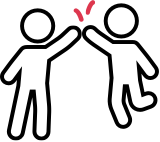 Marketing automation software that delivers results.
Get started