Elevate your email experience with Zia

Zoho Mail's

AI assistant

Zoho Mail's Zia, powered by OpenAI, generates better content faster and enhances emailing efficiency with quick, intelligent replies, ensuring clear communication.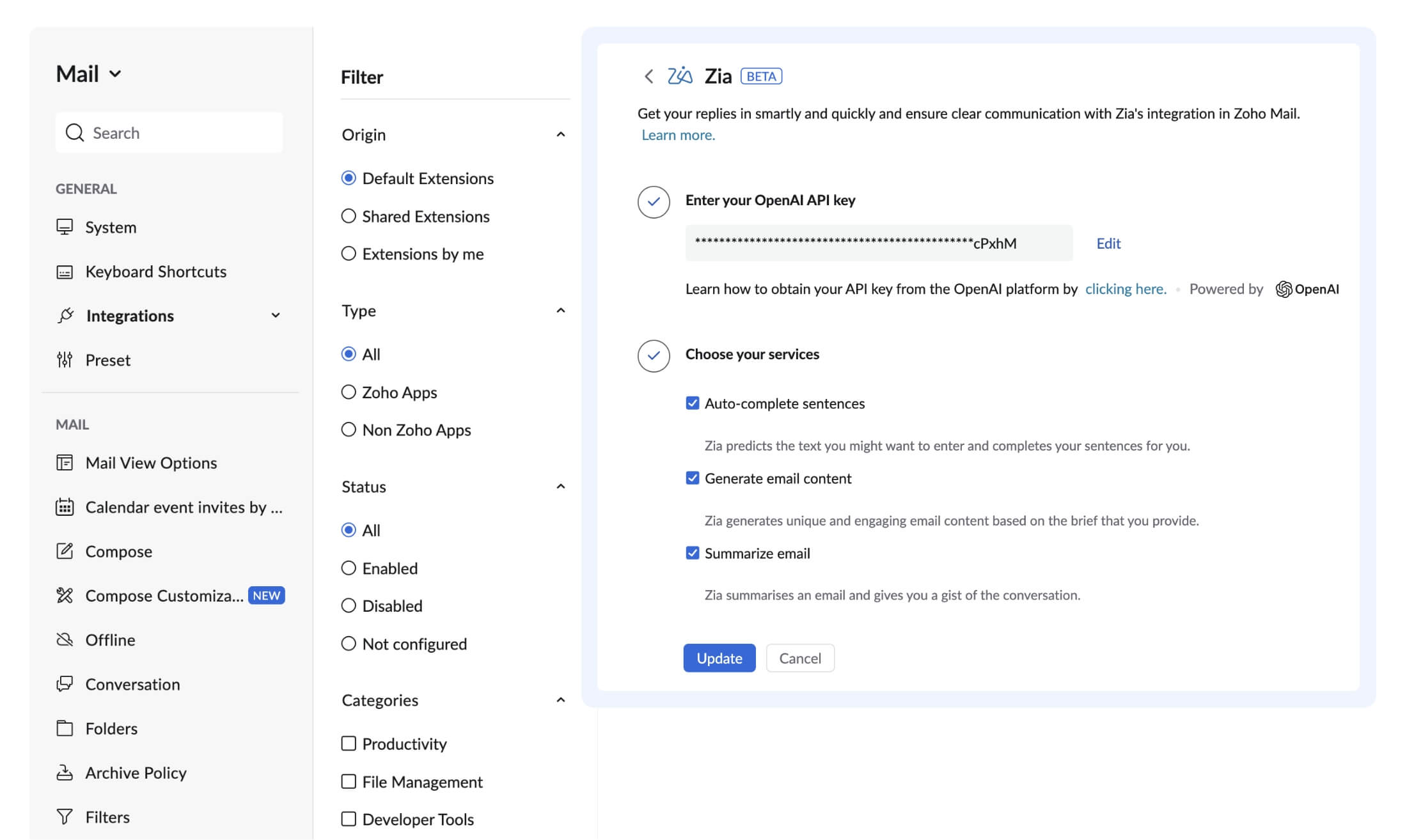 Enhance your email composing with Zia's
auto‐complete
Are you tired of struggling to find the right words while rushing to send an email? Zoho Mail's Zia has you covered. Zia's powerful auto‐complete feature can easily complete your sentences by predicting phrases that suit your context or suggesting relevant phrases that you're about to type next.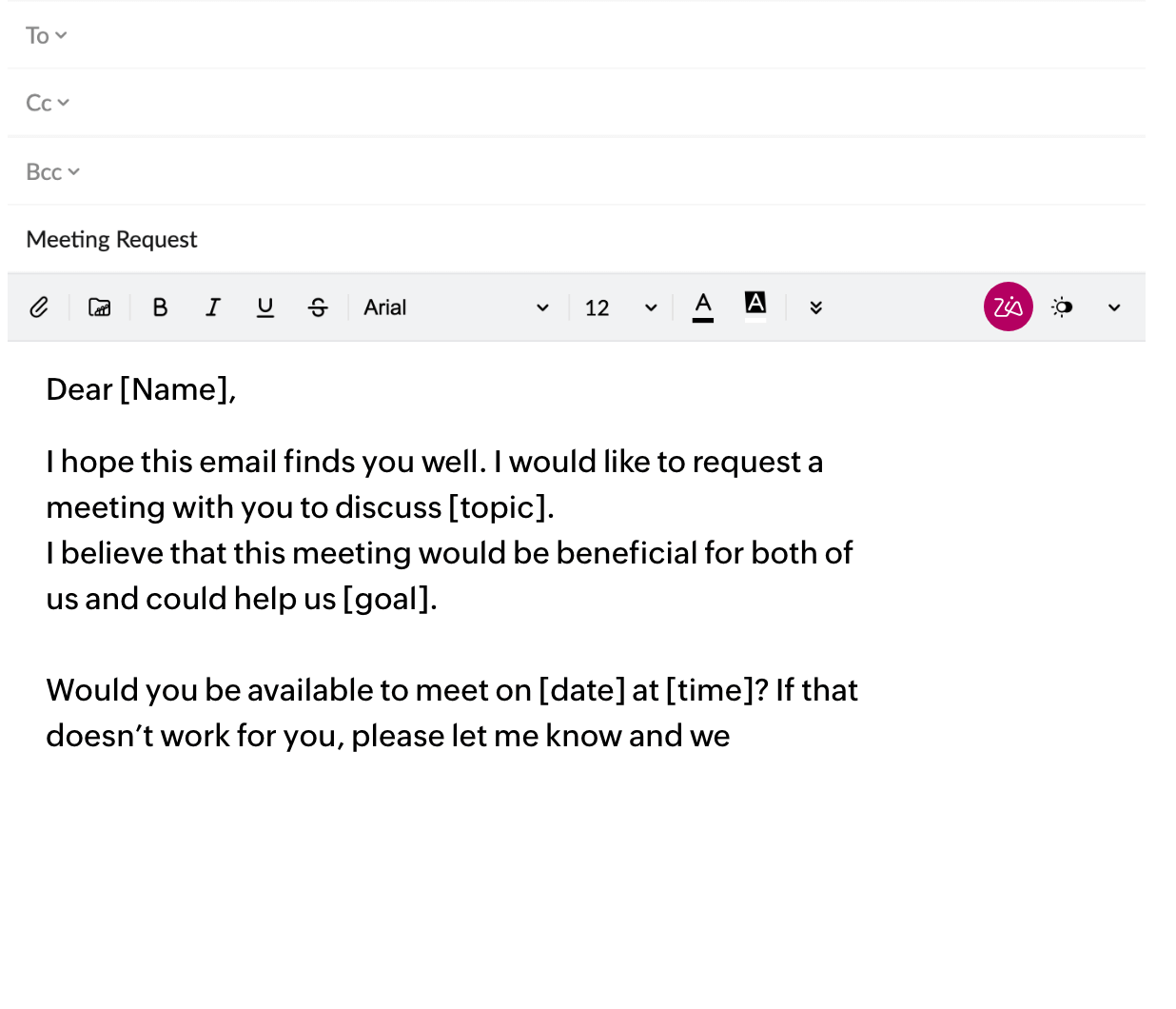 Personalized, unique, and engaging emails made effortless
Say goodbye to writer's block and effortlessly compose engaging emails with Zoho Mail's Zia. Its advanced AI technology instantly generates unique and personalized content from just a phrase or idea, ensuring your emails are both professional and effective. Get your message across in no time with Zia's powerful auto-generate feature.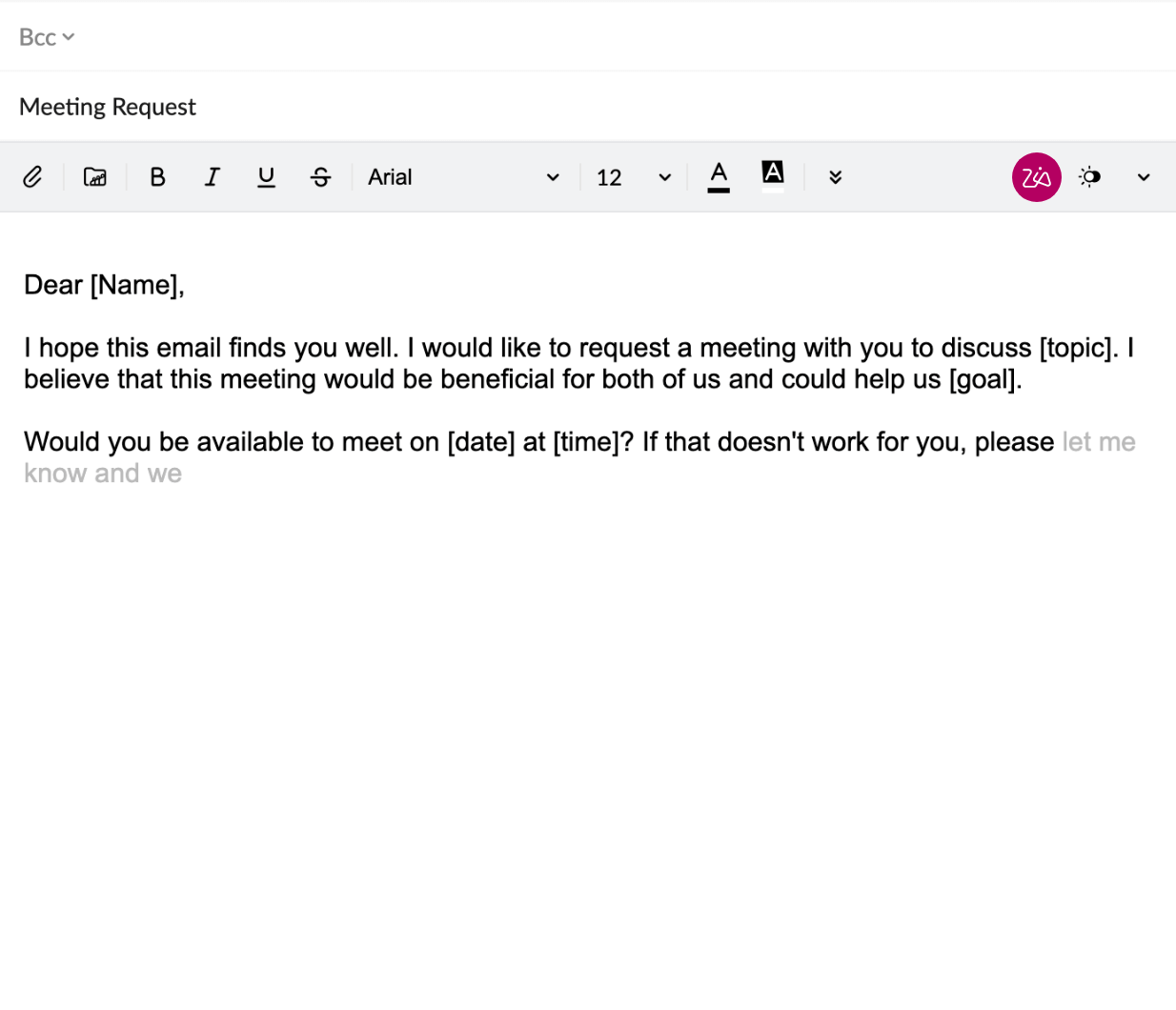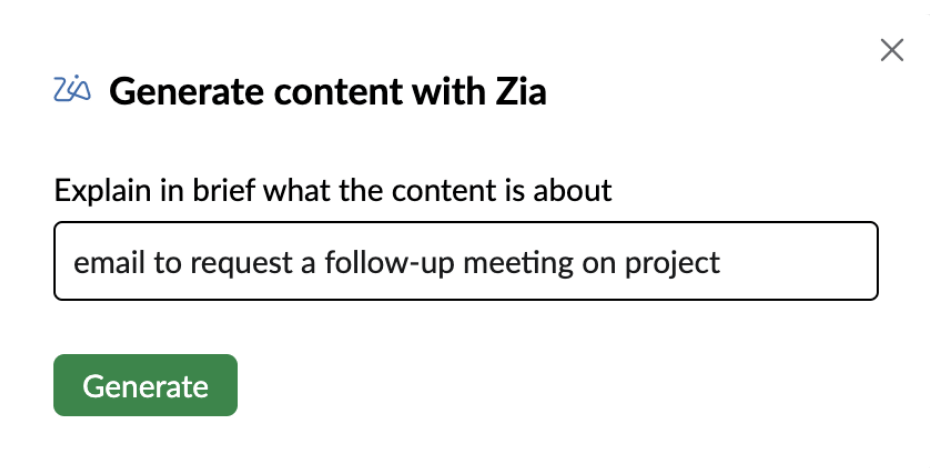 Iterate until you're satisfied
Zia provides fresh content every time you regenerate, enabling you to iterate until you achieve the desired outcome. You can review each response or switch between them to get the most out of your AI-generated material. This feature enables you to create compelling email content rapidly, giving you an edge over your email communication.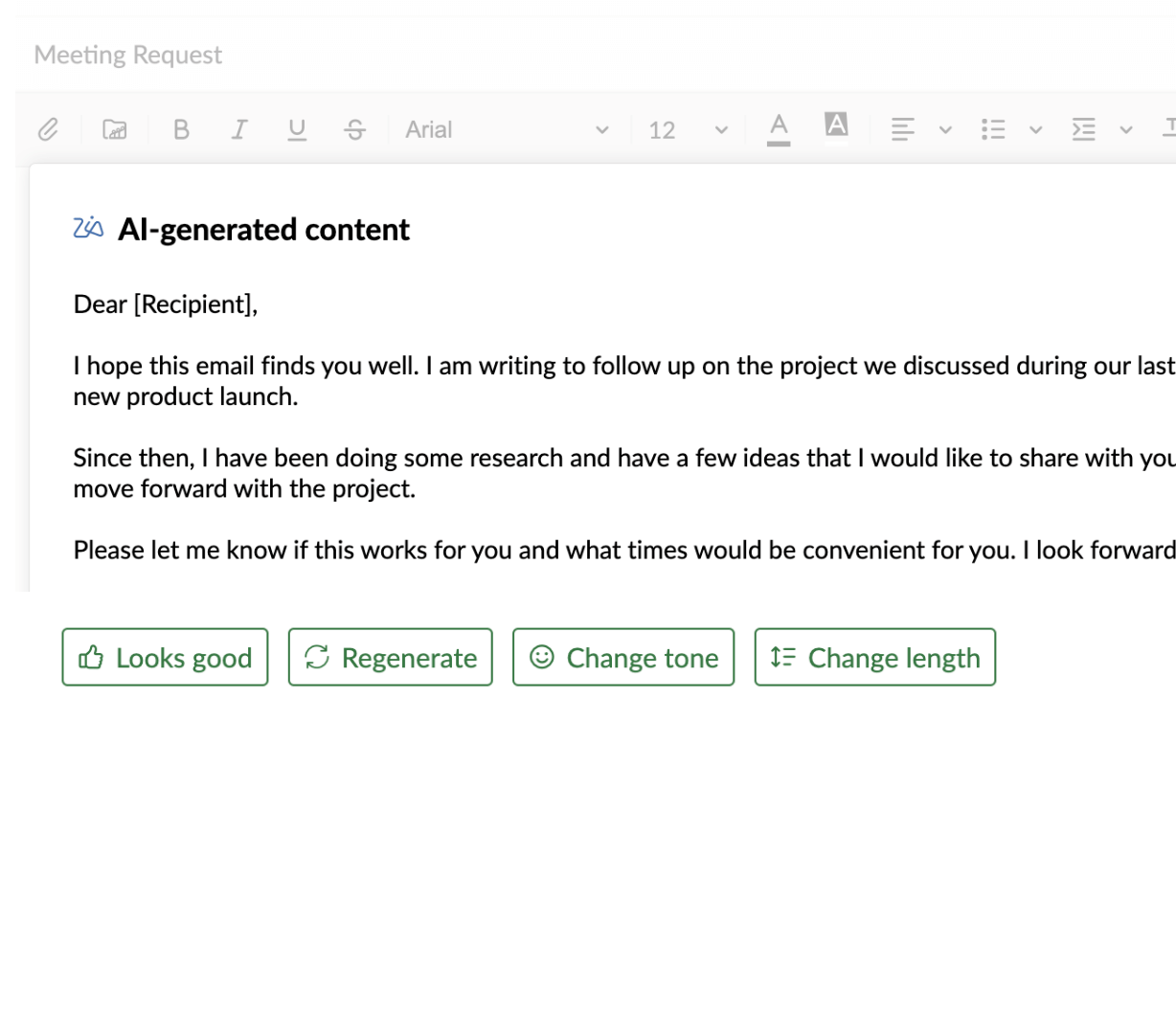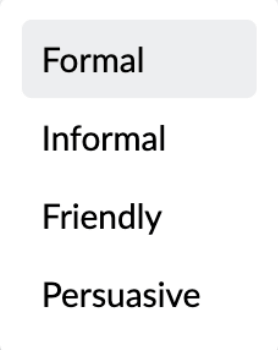 Get the gist of your emails in seconds
Are you tired of sifting through endless emails trying to find the information you need? Zoho Mail's Zia is here to help. With its advanced AI technology, Zia automatically generates a concise and accurate summary of the email, ensuring that you never miss any important details and can easily prioritize your inbox.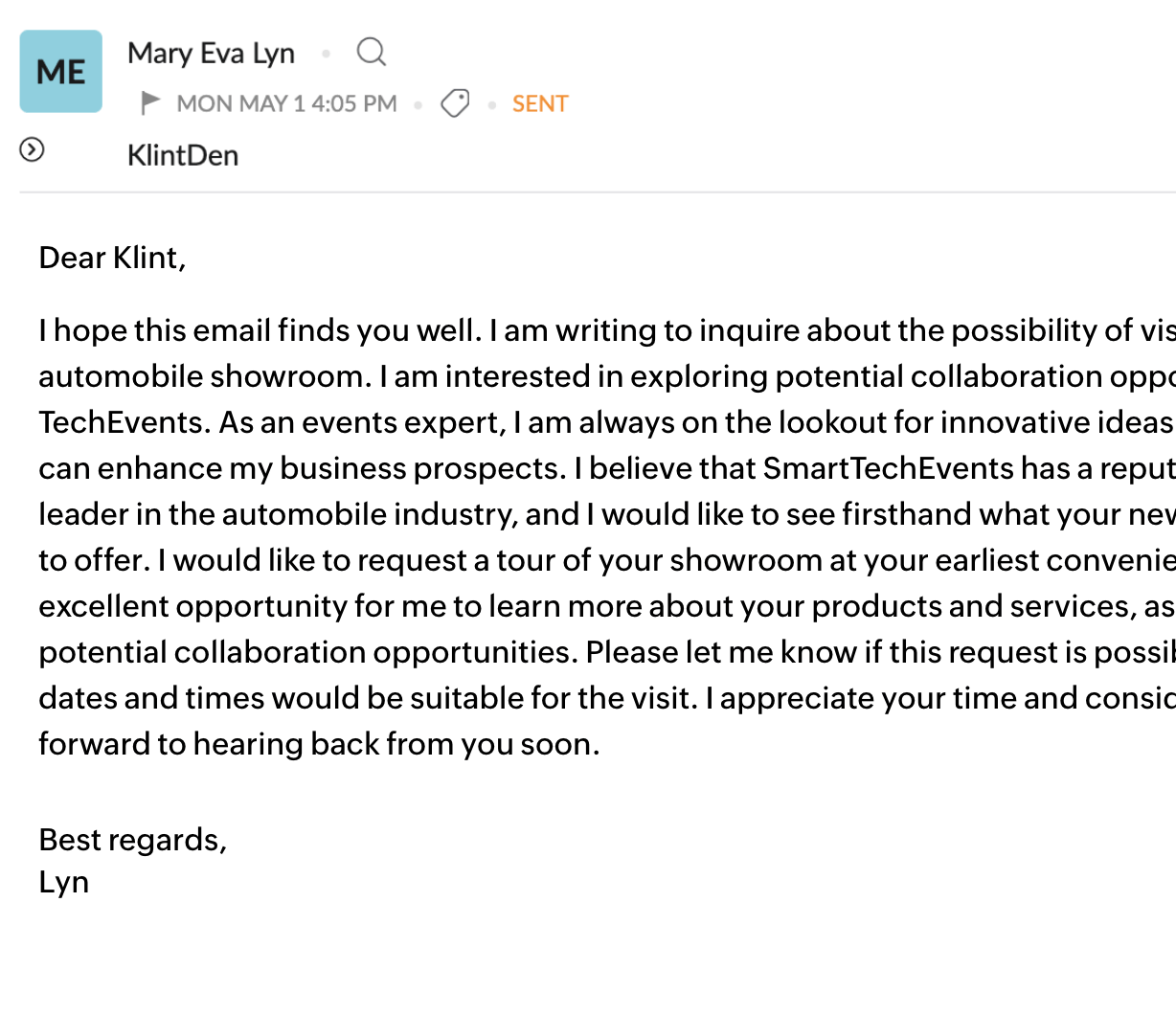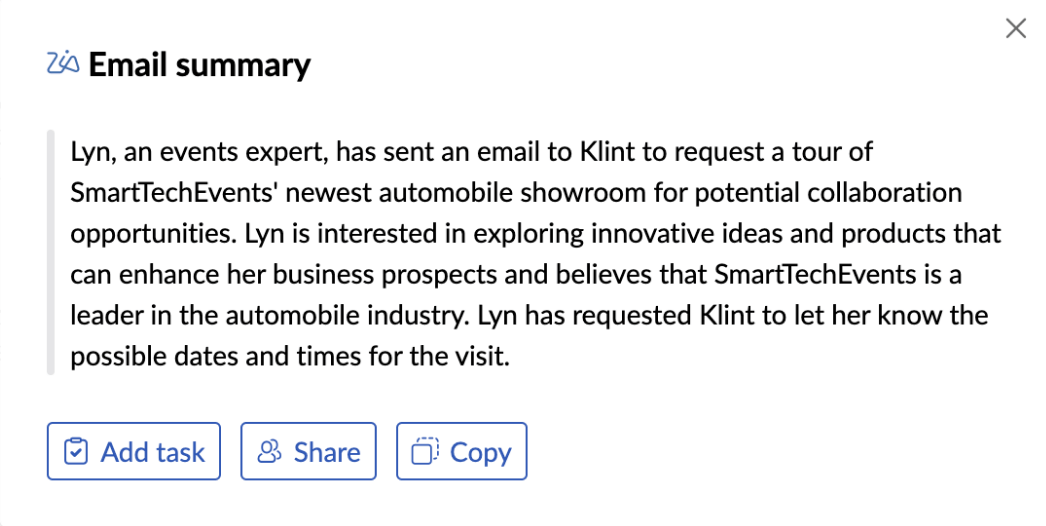 With Zia for Zoho Mail, you can: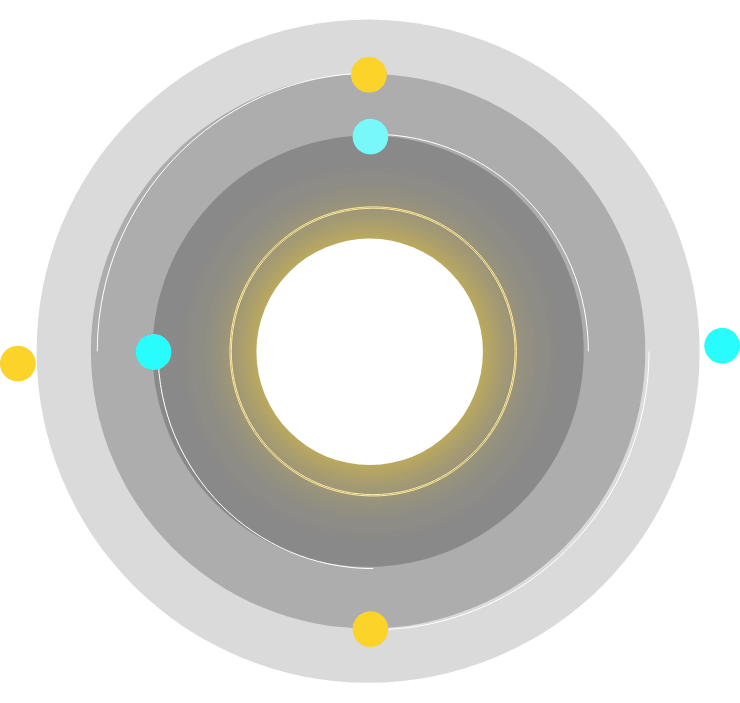 Customize the tone of your email to suit your recipient.

Regenerate email responses until you're satisfied.

Choose between a concise or detailed message by adjusting the content length.

Enhance your content to communicate your thoughts clearly and professionally.

Easily share information, create tasks, and reply to emails.

Quickly draft emails by simply entering a phrase and letting Zia suggest the subject and email content.
Benefits of using Zia
Time-saving
AI technology

Zia helps you automate content creation to complete sentences, compose emails, and summarize email content, saving you time and eliminating creative blocks. Simply input your ideas, and Zia will generate your emails for you, freeing up your time for other tasks, such as team discussions and meetings.

Personalized
content generation

Zia can produce content according to the tone or mood you specify. This allows you to send more professional, recipient-relevant, engaging, and unique content.

Consistent
communication

Managing a business with loads of incoming emails can be overwhelming, but Zia has you covered. With just a prompt, Zia can instantly generate content, ensuring that you always stay on top of your emails.

Cost-effective
content creation

Zia eliminates the need to invest in multiple content-editing platforms or apps to polish and proofread text, making content creation cost-effective. This allows you to allocate your resources to other areas of your business.
Zoho Mail's Zia:
Your AI assistant for faster, smarter, and more efficient email communication.
Sign up now