Familiar Interface
Zoho Mail presents a very recognizable interface, which eliminates a new learning process. You'll be productive with Zoho Mail as soon as you log in.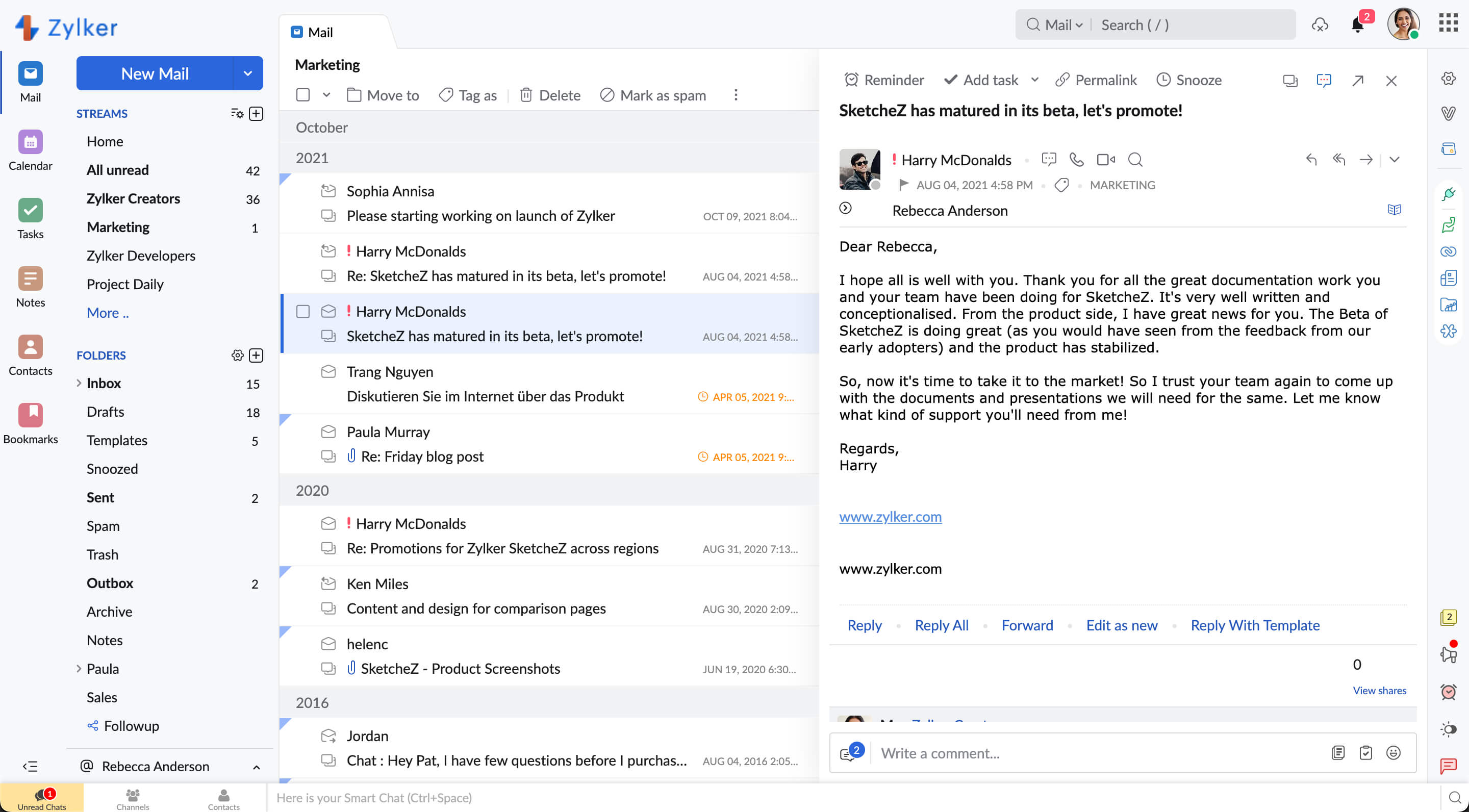 Multi-level Folders
Zoho webmail supports multi-level folder structure unlike other webmail interfaces out there. This means you can organize your emails in a perfect tree structure and be able to navigate smoothly.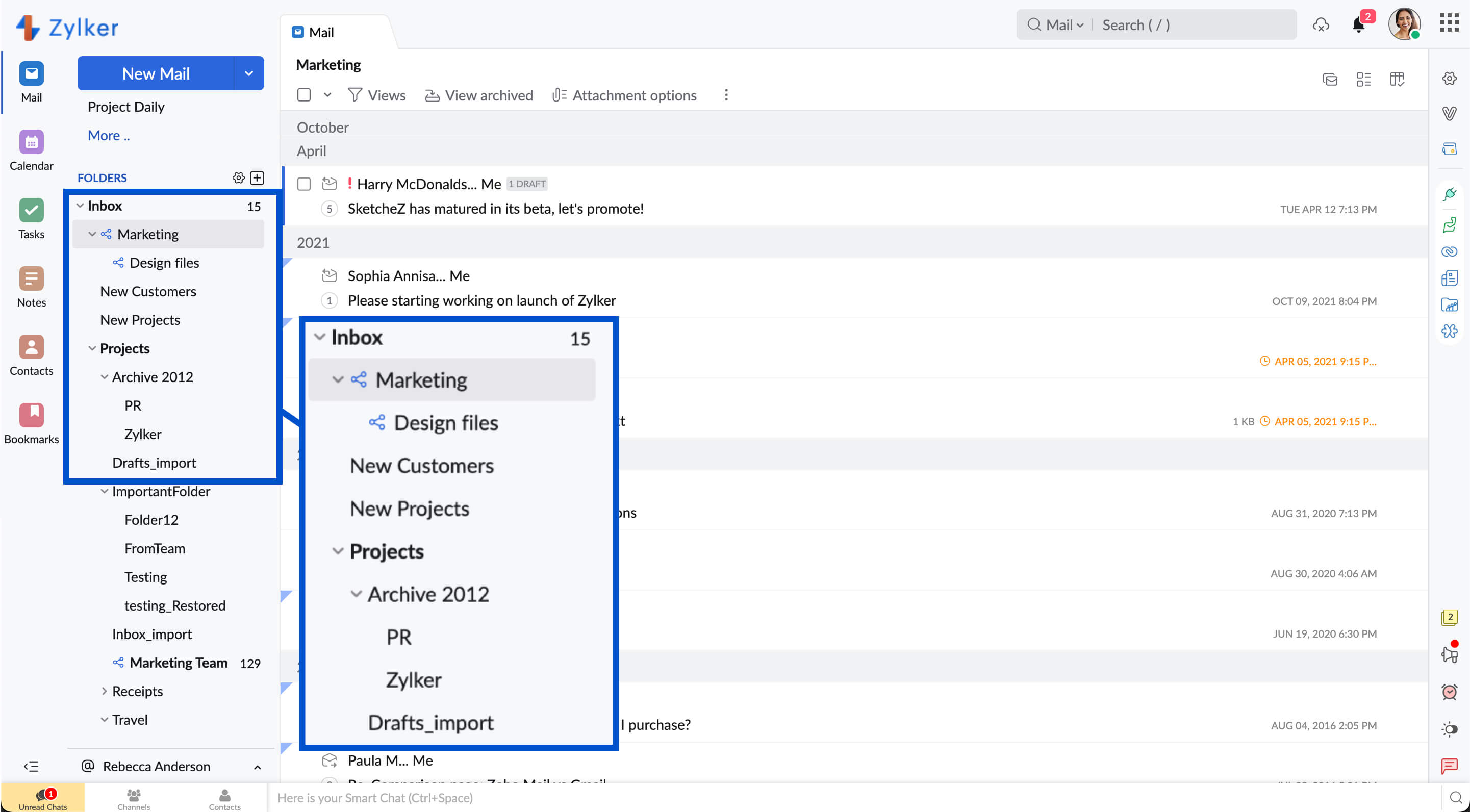 Rules and Filters
Automate incoming email handling. Use automatic filters to move mail from folder to folder, and tag them based on the criteria you define. You can also import filters from other sources.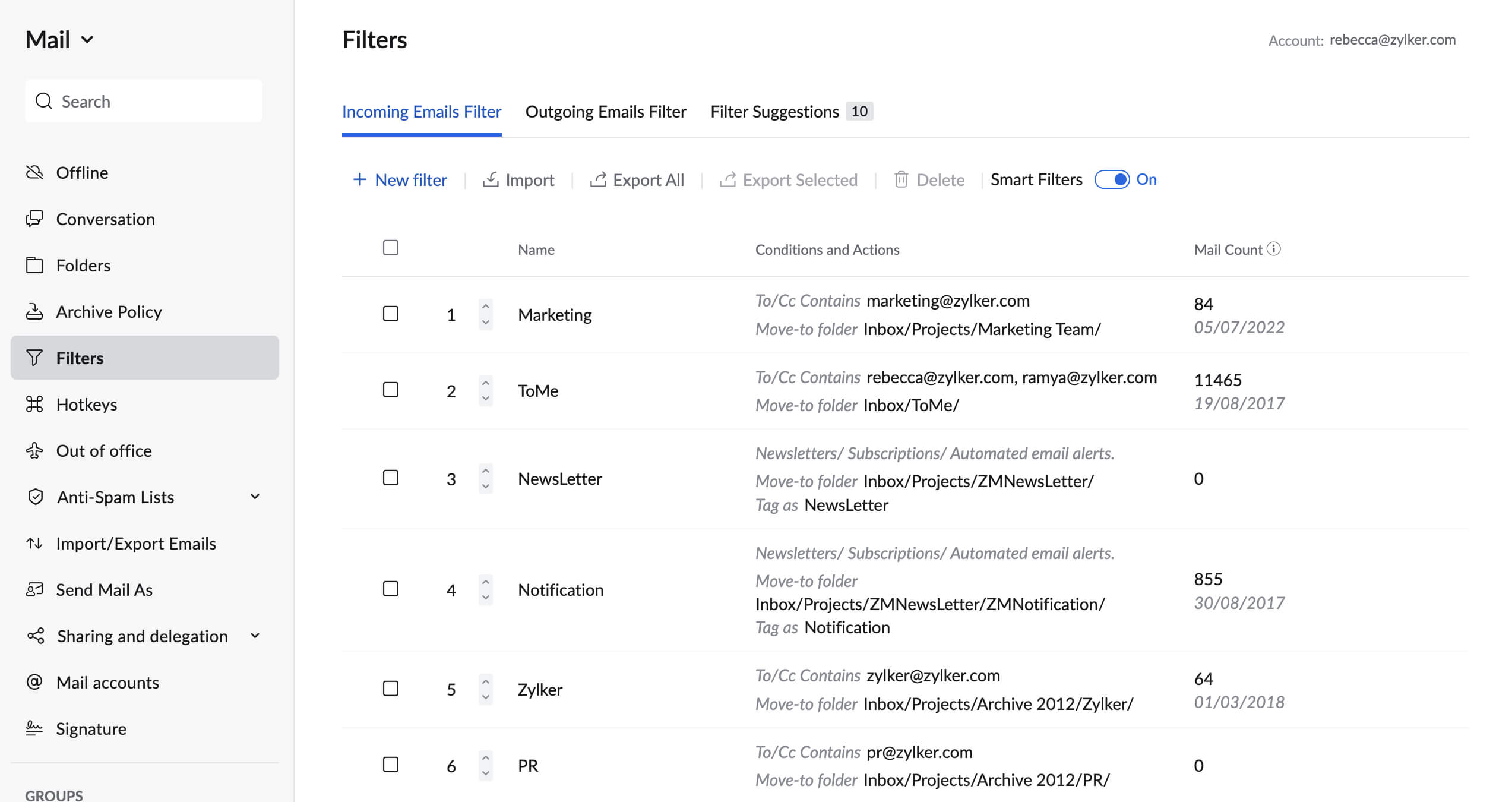 Conversation View
Related threads are presented in a nested-tree format. Clearly track the history of the email thread, to understand how an interaction unfolded.