Email collaboration from Slack
Why choose between your Slack channels and Zoho Mail inbox when you can have both? Slack for Zoho Mail makes collaborating with your team easy by bringing your emails into your Slack channels.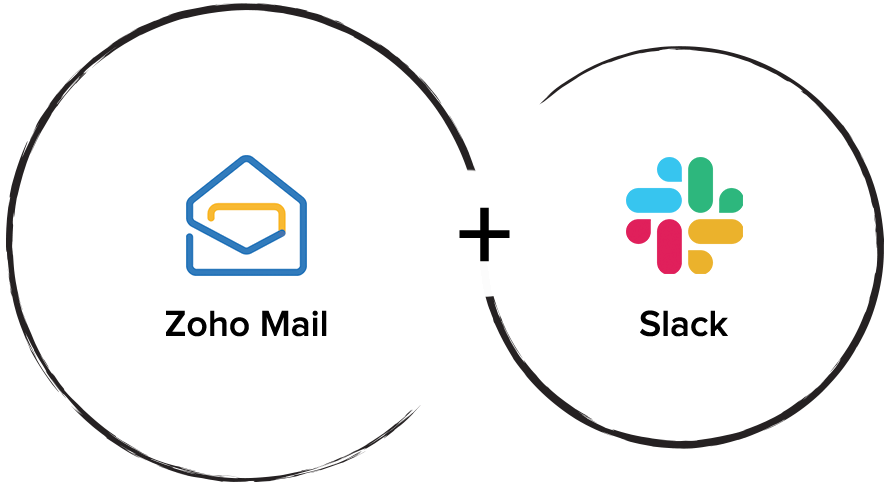 Receive emails in Slack
Select emails to post in your Slack channels. Configure filters in Zoho Mail to automatically receive all emails that satisfy the condition in Slack. Discuss the email, coordinate with your team, and reply or forward the email, all without leaving Slack.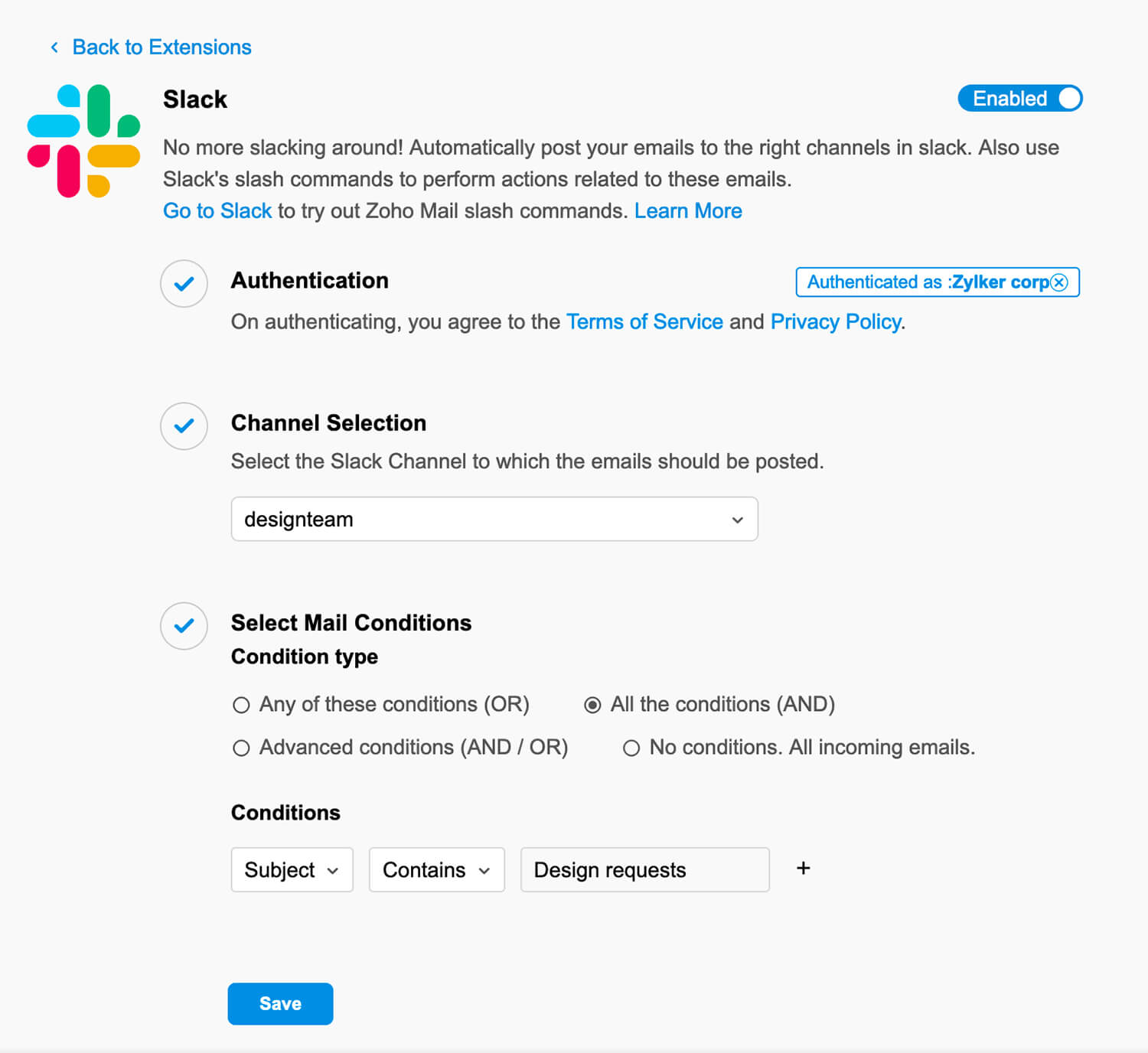 Search through emails
With Slack for Zoho Mail, you can search for emails within Slack channels. Search and view emails in a specific folder, from a particular sender, or using advanced search, all with Slack slash commands.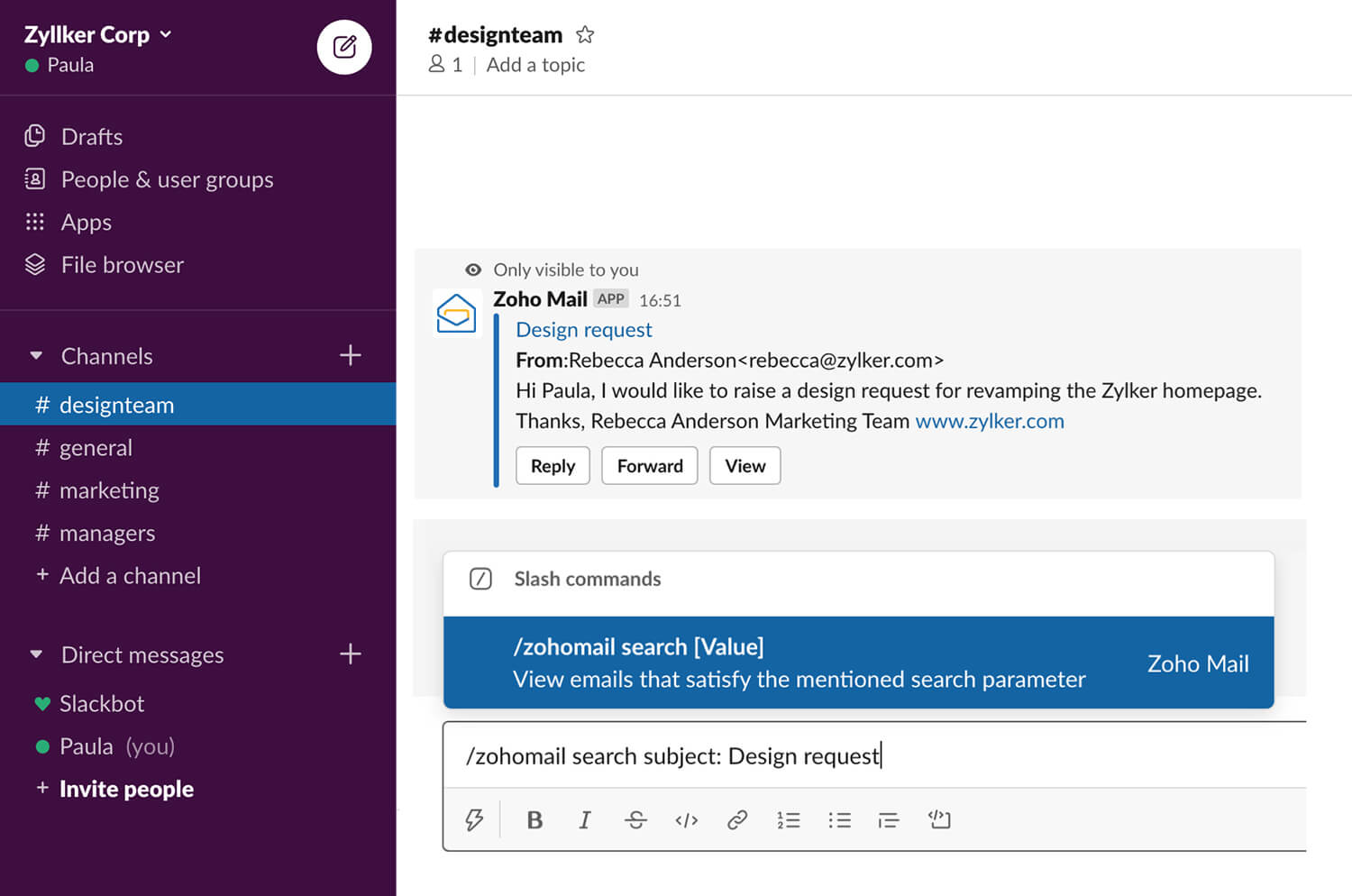 Send emails from Slack
Why stop with viewing your emails in Slack? Beyond just replying to emails you receive in Slack, you can use the slash command to send new emails directly from your channels via Zoho Mail.