A Suite-r upgrade
Calendar, Tasks, Notes, and Contacts bundled with your inbox.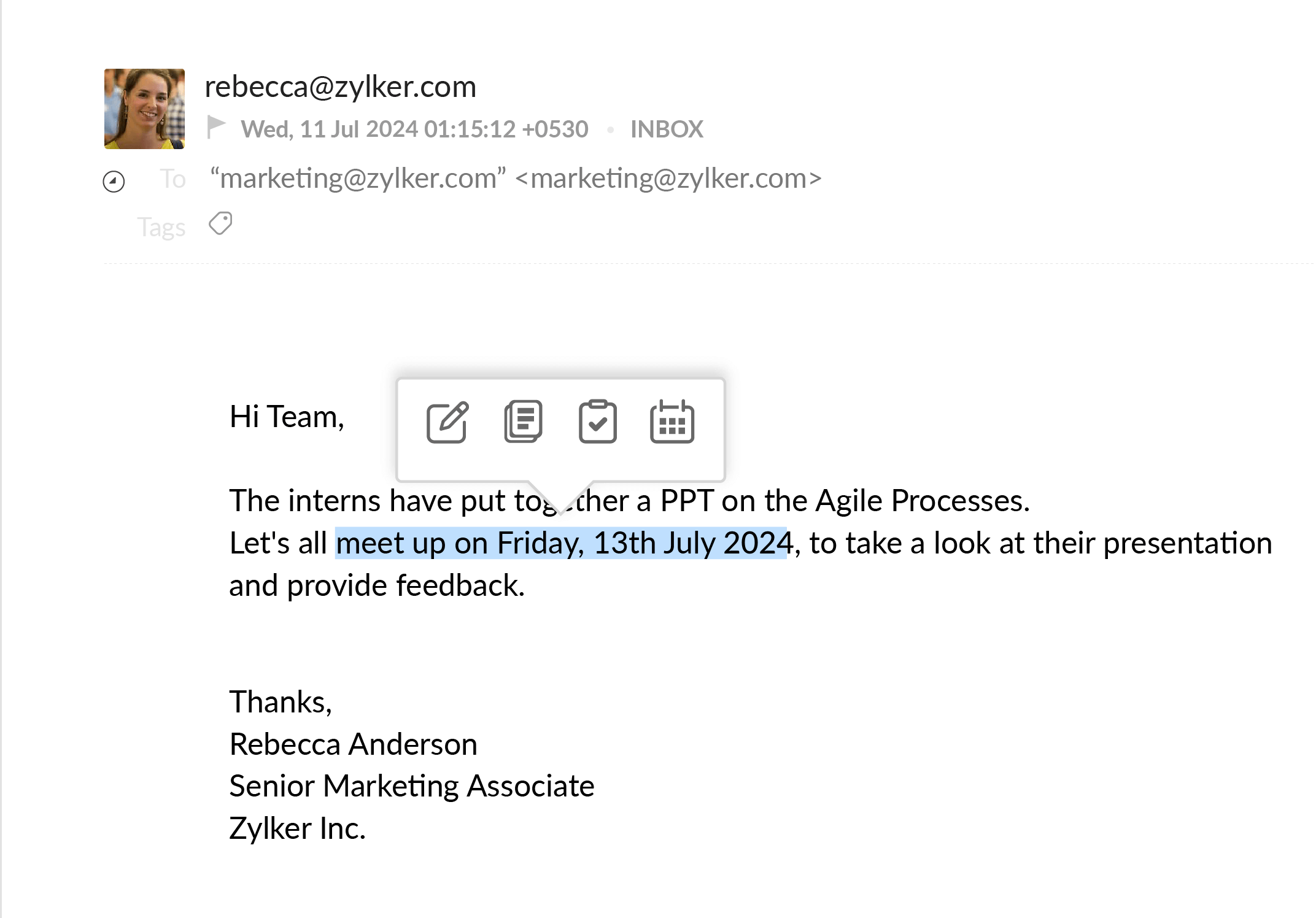 Contextually create events, tasks, and notes from any content in an email or from posts.
Keep up with events
Events can turn chaotic if not properly organized. Use the Calendar module in Zoho Mail to create and keep track of your events.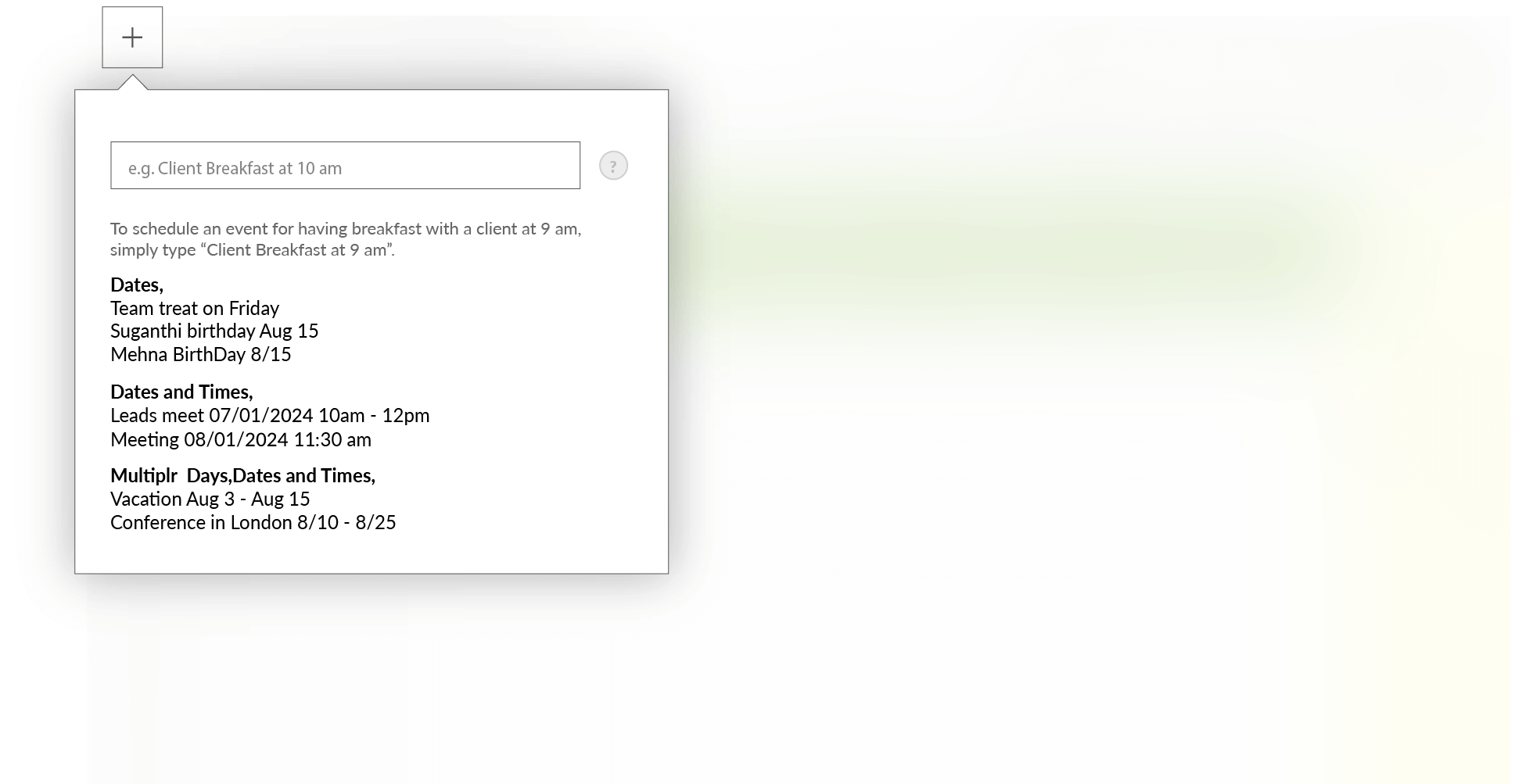 Add events manually or use the Smart Add feature in the Calendar. Just type the occasion, date, and time, and it will be automatically added to your calendar.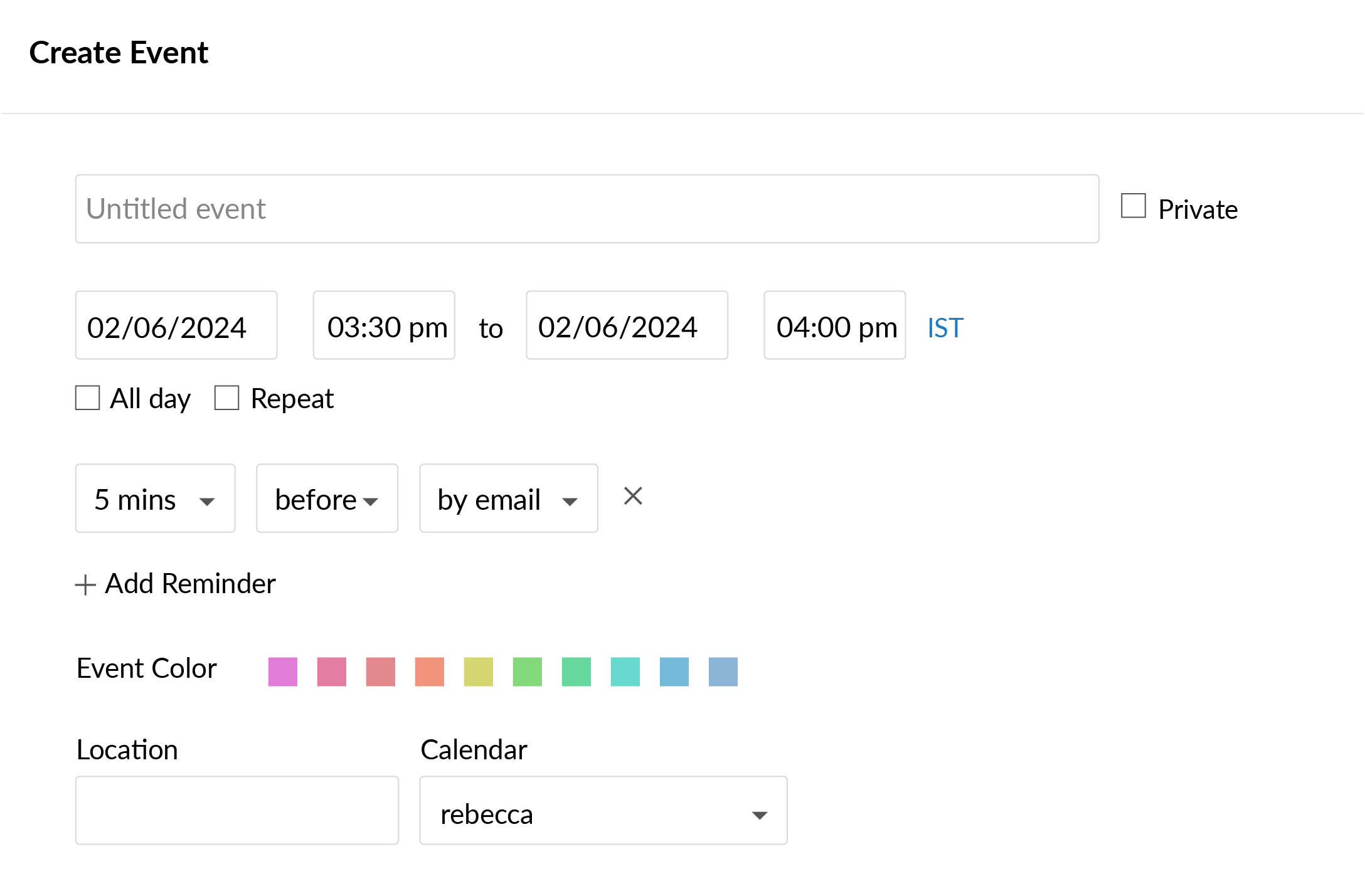 Add colors to make your events stand out. Set up reminders to be notified through email or popup when an event is starting.
Break it down
Completing a set of small tasks is always easier than tackling one big project. The Tasks module in Zoho Mail helps you break down your work and create manageable task schedules.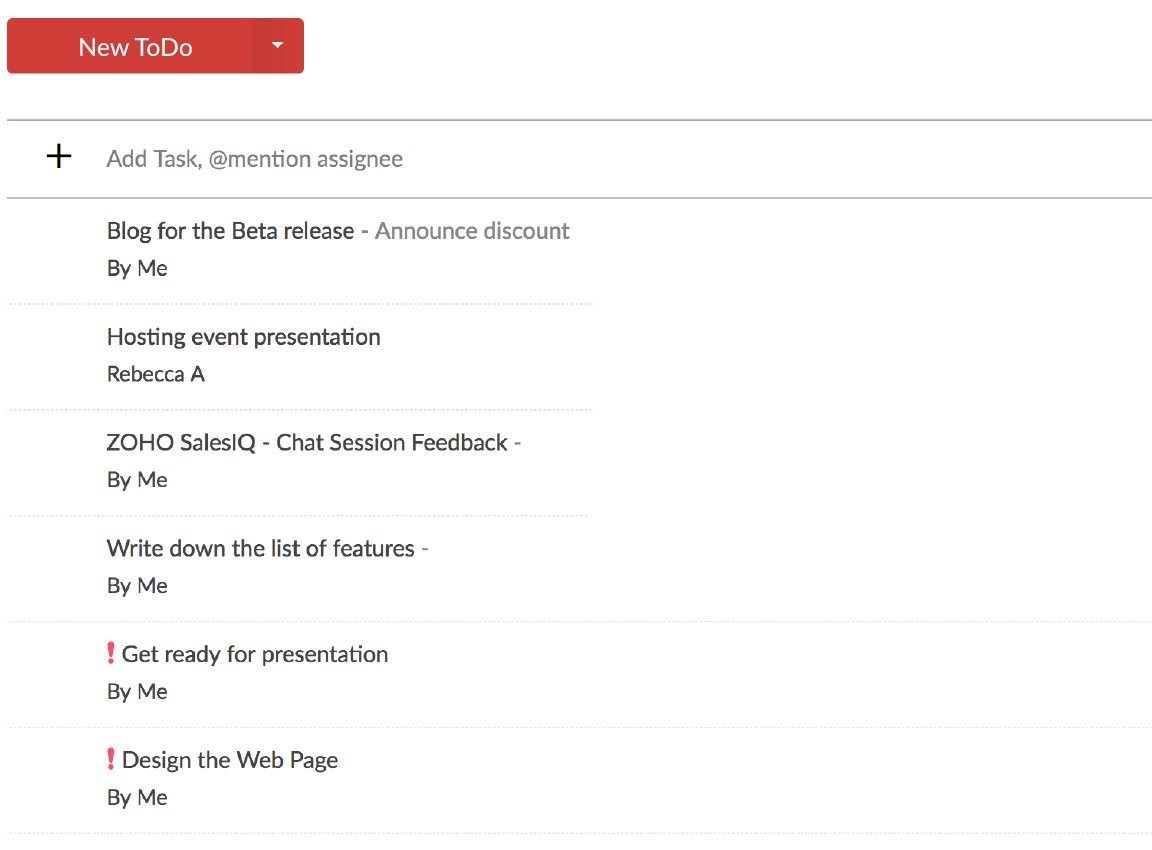 Create tasks and sub-tasks, assign due dates and deadlines, and set up notifications and email reminders.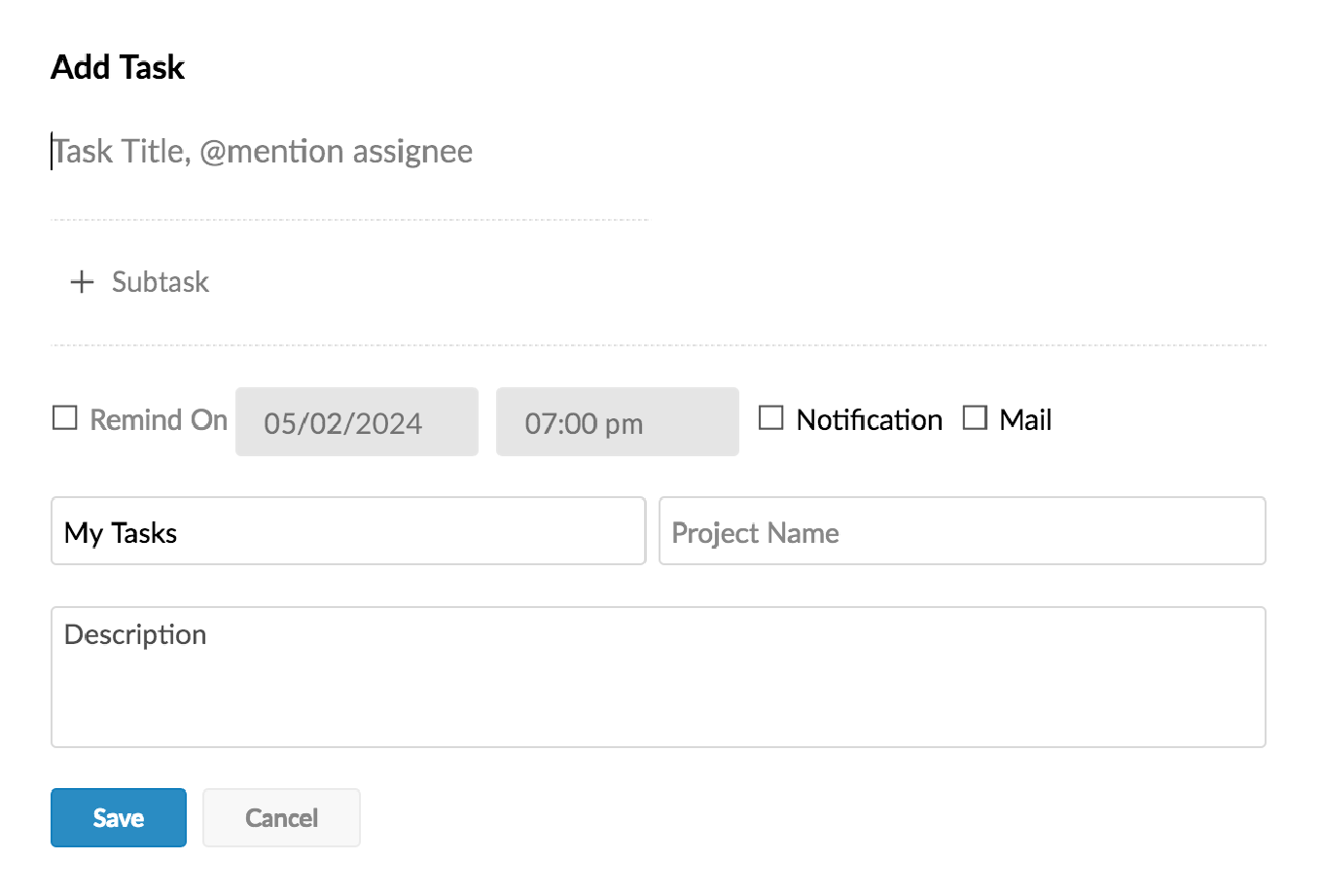 Add one-time and recurring tasks to your group, and assign group members to tasks by @mentioning them.
Duly noted
Annotation helps you keep your thoughts in order. Add virtual sticky notes in the color of your choice with the Notes module in Zoho Mail.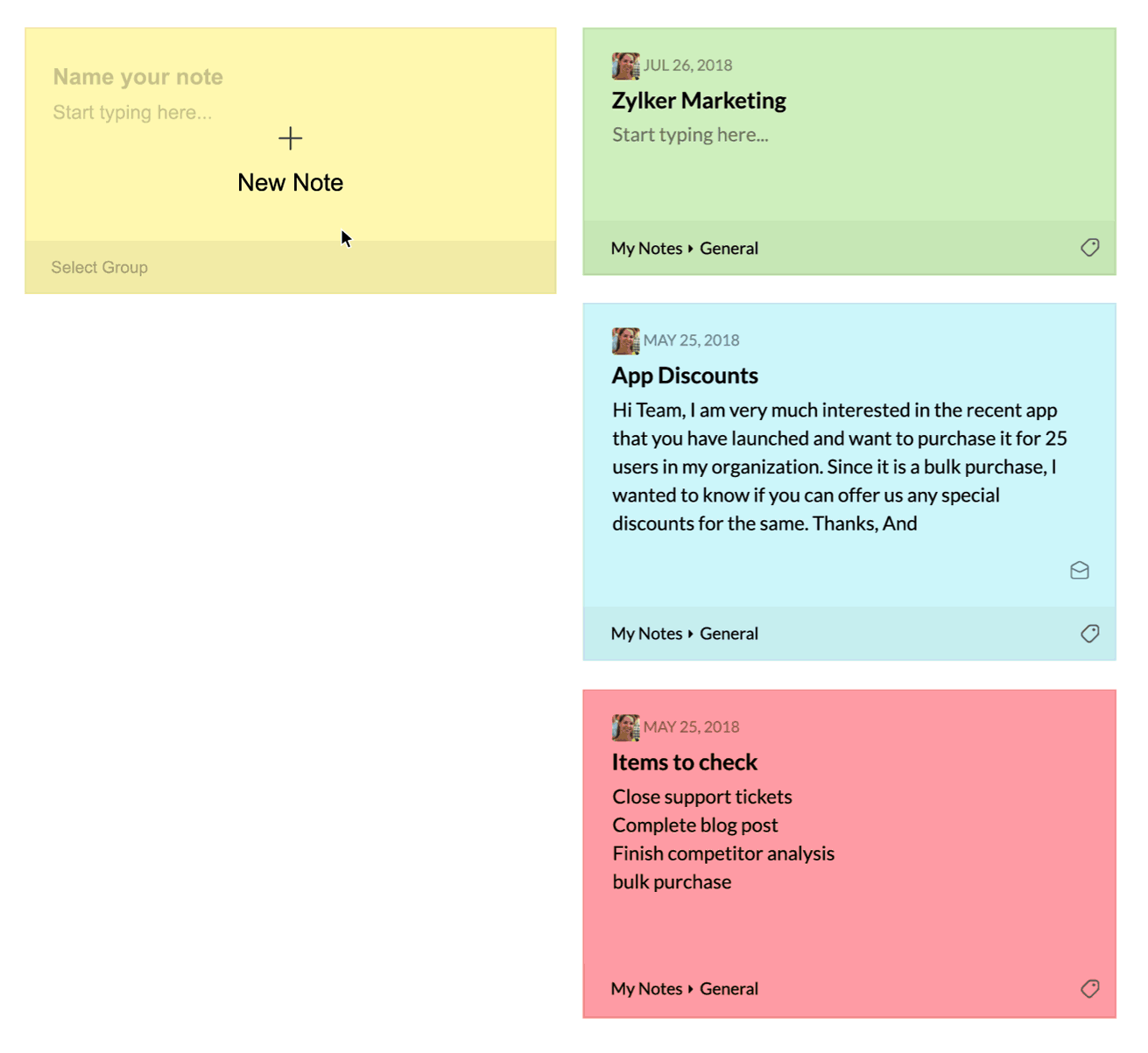 Add a note manually, or select a piece of text from an email to create a new note containing the selected text.
You can insert pictures and attachments in your sticky note, and even share it with others as an email.
Stay connected
Organize all your contacts in one place. Your organization address book and auto-fill come in handy when sending emails or looking up contacts.