Inbox Insight.
Inbox Insight is a search based email app that's the first of it's kind. It takes your request and serves you just what you need, lightning fast! Take a look at this short video to see how Inbox Insight works.
Stop Fetching. Start Finding.
Like we said, Inbox Insight is unlike any other email app! For one, it starts with just a search box...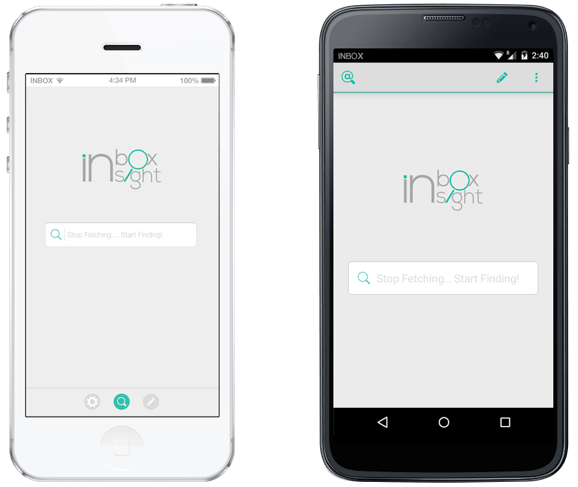 ... And Only Pulls the Emails That Matter.
Inbox Insight doesn't laboriously fetch all your email. It saves you time and data by finding just the emails you need. For instance, here are search criteria you can enter: unread email, with attachments, from Eduardo. Inbox Insight will find you all the emails that match these criteria, lightning fast!
Save Your Searches.
With Inbox Insight, you can save your searches and enable push notifications, so you get notified of any new email that matches your search. Here's how you save a search...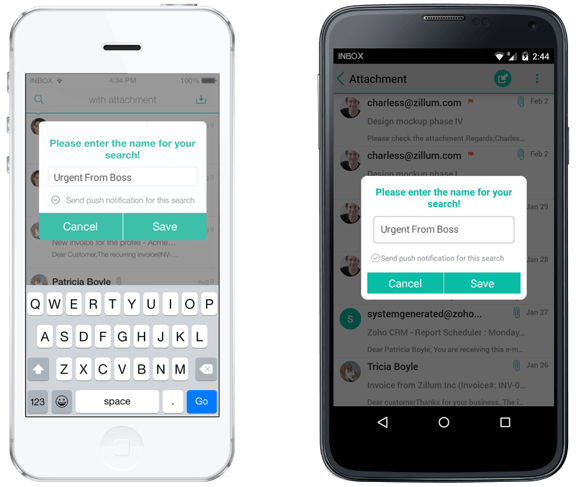 ...And here's what notifications for saved searches look like. Saved Searches are made all the better with webmail sync. So the searches you save can be viewed from Inbox Insight and Zoho Mail on the web.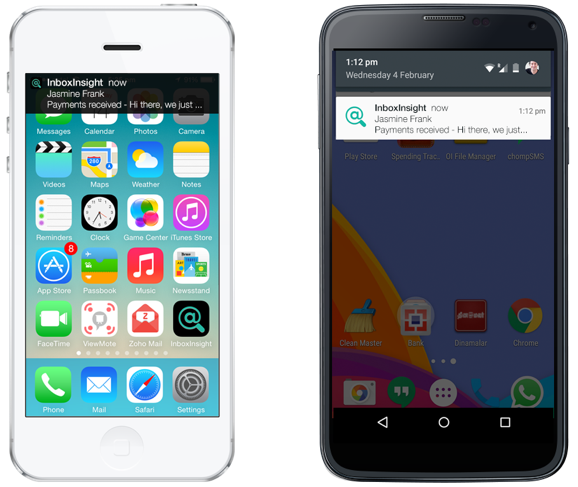 Fly Through Your Emails.
Interacting with your emails on Inbox Insight is a breeze. We designed it to make email light, fast, and mobile friendly. Swipe left across messages to quickly flag, label, archive or delete them.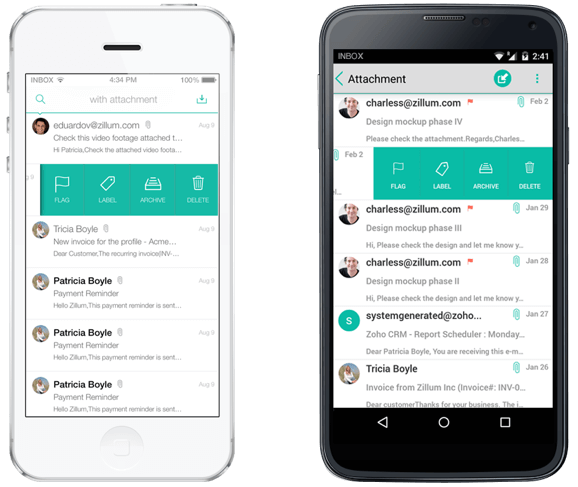 A Smart App For a Smart You.
Inbox Insight magically understands who you are by digesting information about your contacts, labels and folders. The automatic suggestions that pop up as you type your search query are thus tailor-made and uniquely suited just for you.