Connect your favourite apps with Zoho Mail
Are you a person that uses multiple apps for your everyday work? Automate your routine workflows in no time using Zoho Mail's integration with IFTTT. Create applets, connect your preferred apps with Zoho Mail, and get going!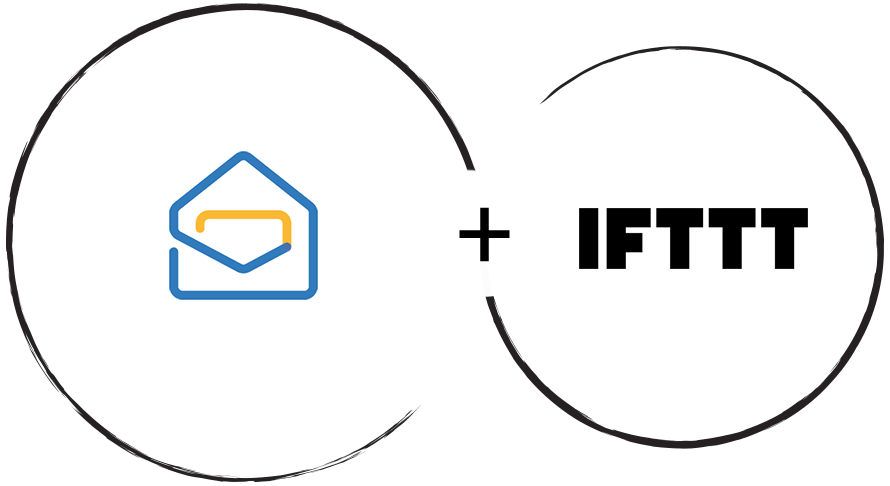 As simple as "If this, then that"
Create an applet in IFTT using the simple If This, Then That logic and choose which apps to connect with Zoho Mail. Once set up, the applet can automate actions based on a trigger-action model.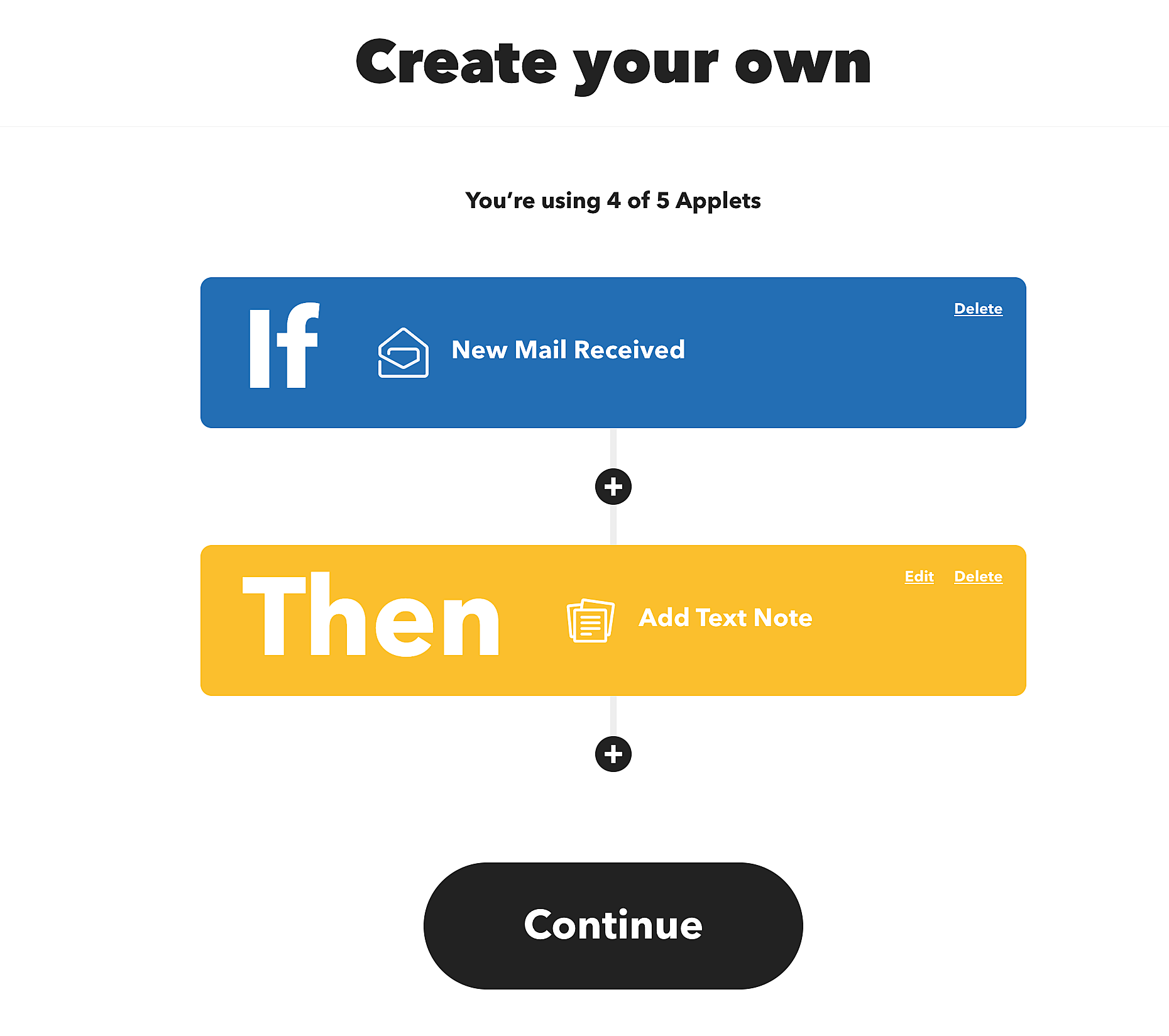 Keep an eye on important email activities
Never miss an email of importance! Every time a new email is received in Zoho Mail, you can define the applet to trigger an action in another app. You can further fine tune it by triggering actions only when the incoming emails match your predefined conditions.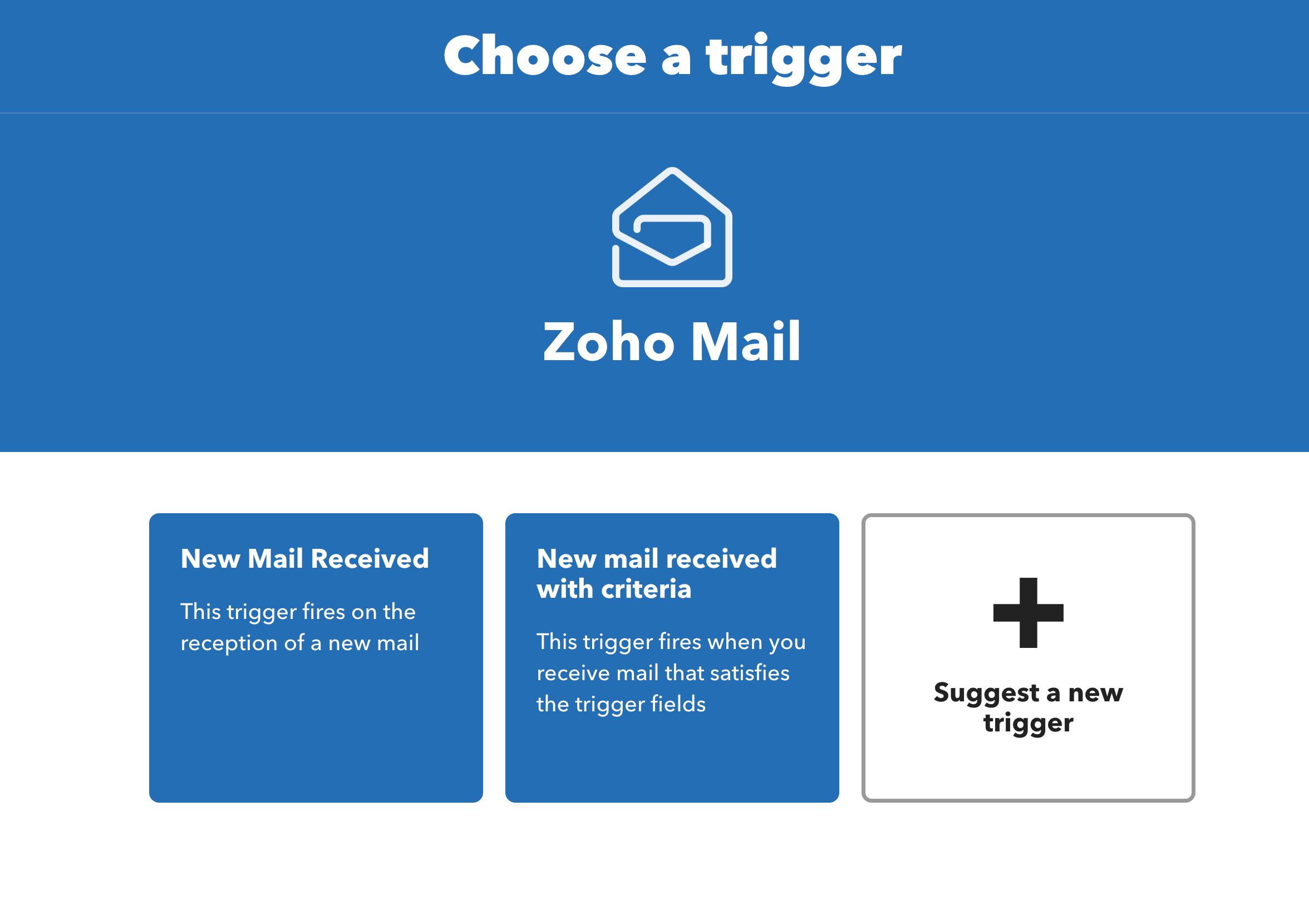 Send emails or save content automatically
When a particular action occurs in any of your trigger apps, you can make sure you're notified in Zoho Mail, either as an email to yourself, or to any email address, or simply save it as a draft. You can design the applet to pick ingredients from the trigger app smartly.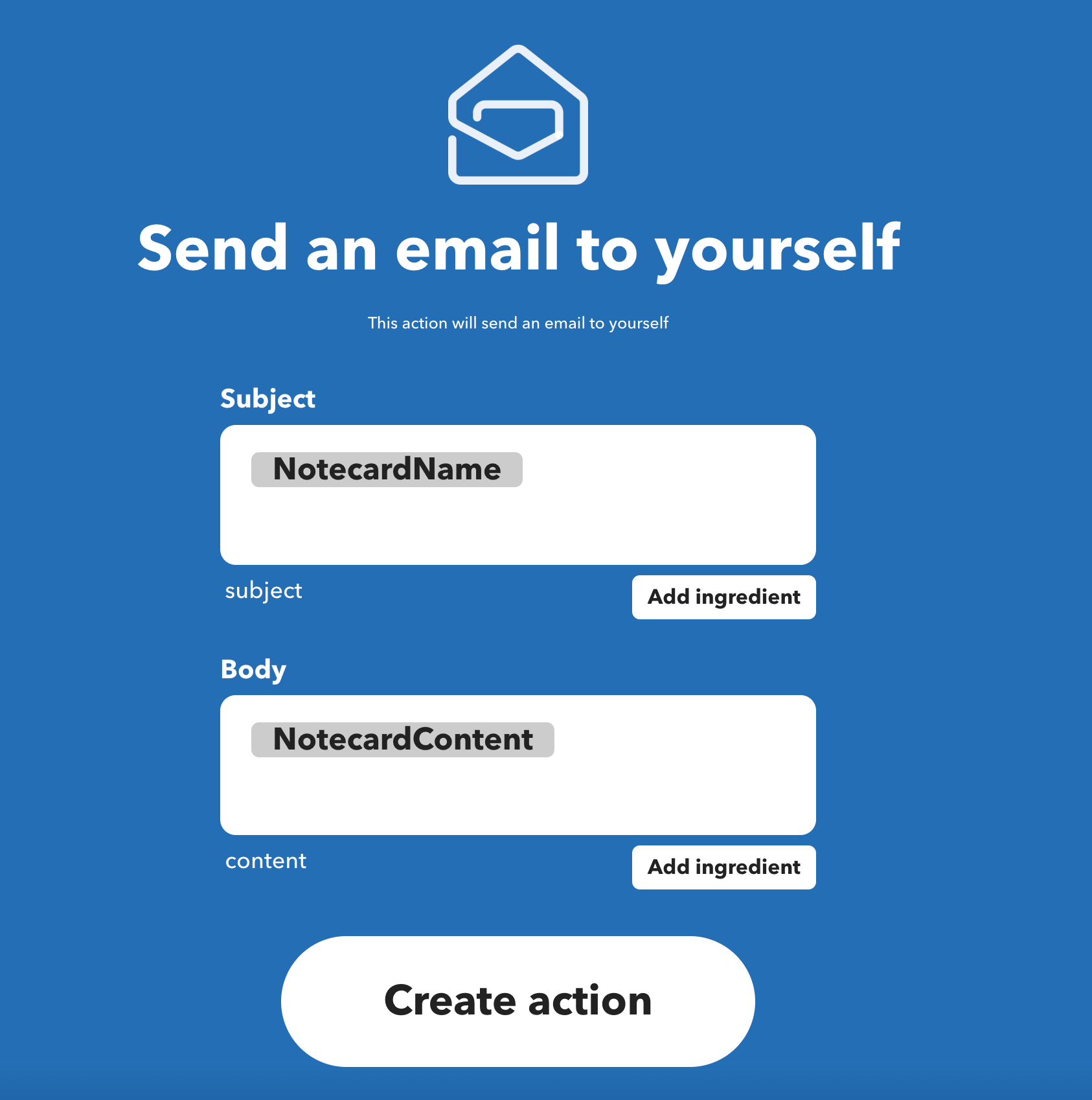 The possibilities are endless!
It's time for you to get creative! Create your first applet with Zoho Mail and IFTTT today.
Get started now