Partner Commission
The calculation of Partner commission varies with the method of payment.
While using Reseller Card
If the payment is being processed with a Reseller Card, you will be charged a discounted price. Your Partner Commission is subtracted from the full price and you are charged for the rest of the amount. You can then charge the full price from your client. In this case, you will not receive any separate commission from Zoho.
While using Customer Card
If the payment is being processed with a Customer Card, you will be charged the full price initially. Your commission amount will be stored in our database to be processed on the 1st of the consecutive month. The activities of that particular client during the previous month is considered.
Note:
You have to map a customer to your Partner account within 30 days of them moving to Paid plans, in order to be eligible for commission. If the mapping is done 30 days after the shift, only transactions done after the mapping will be considered. During renewal, you will receive commission only for the licenses purchased after the customer was mapped to your Partner account.
Refund claims by the customer
Your clients can claim refunds after you have been paid the commission. In such cases, the commission paid for the refunded amount will be deducted from your consecutive month's commission.
Receiving Partner Commission
If your Partner commission for a particular month exceeds 100USD, you will receive a Monthly account statement to your Partner email. This email will include your client's transactions and the corresponding commissions owed to you along with a Process Commission link. You can click on the Process Commission link to initiate the money transfer to your account.
Once you click Process Commission, you will be redirected the Update Bank details form. Enter the required details in the form.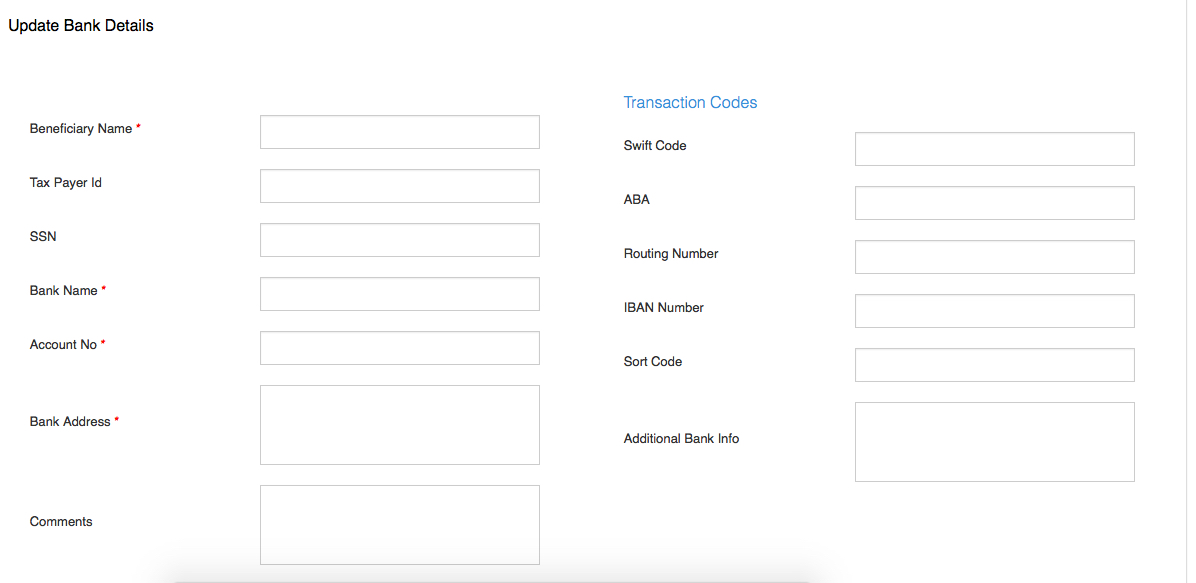 ​
The commission amount will be sent to you within 15 days by wire transfer method. You can also process your commission in bulk by accumulating the commission for multiple months.
The commission process can also be carried out using your Paypal account. If you wish to be paid to your Paypal account instead of a wire transfer, please write to us at partnership@zohoworkplace.com with your Paypal email address.