Giphy for Zoho Mail 
Giphy for Zoho Mail is an eWidget extension that brings the functionalities of Giphy into your mailbox. You can browse a wide range of GIFs and stickers right next to your emails. You can also click on any GIF or sticker to insert it into a new email. 
Installation steps 
Login to Zoho Mail
Navigate to Zoho Marketplace and click on the install link for Giphy for Zoho Mail
You will be redirected to the Giphy Authentication page inside Zoho Mail
Click on the checkbox to give access to Giphy and click Install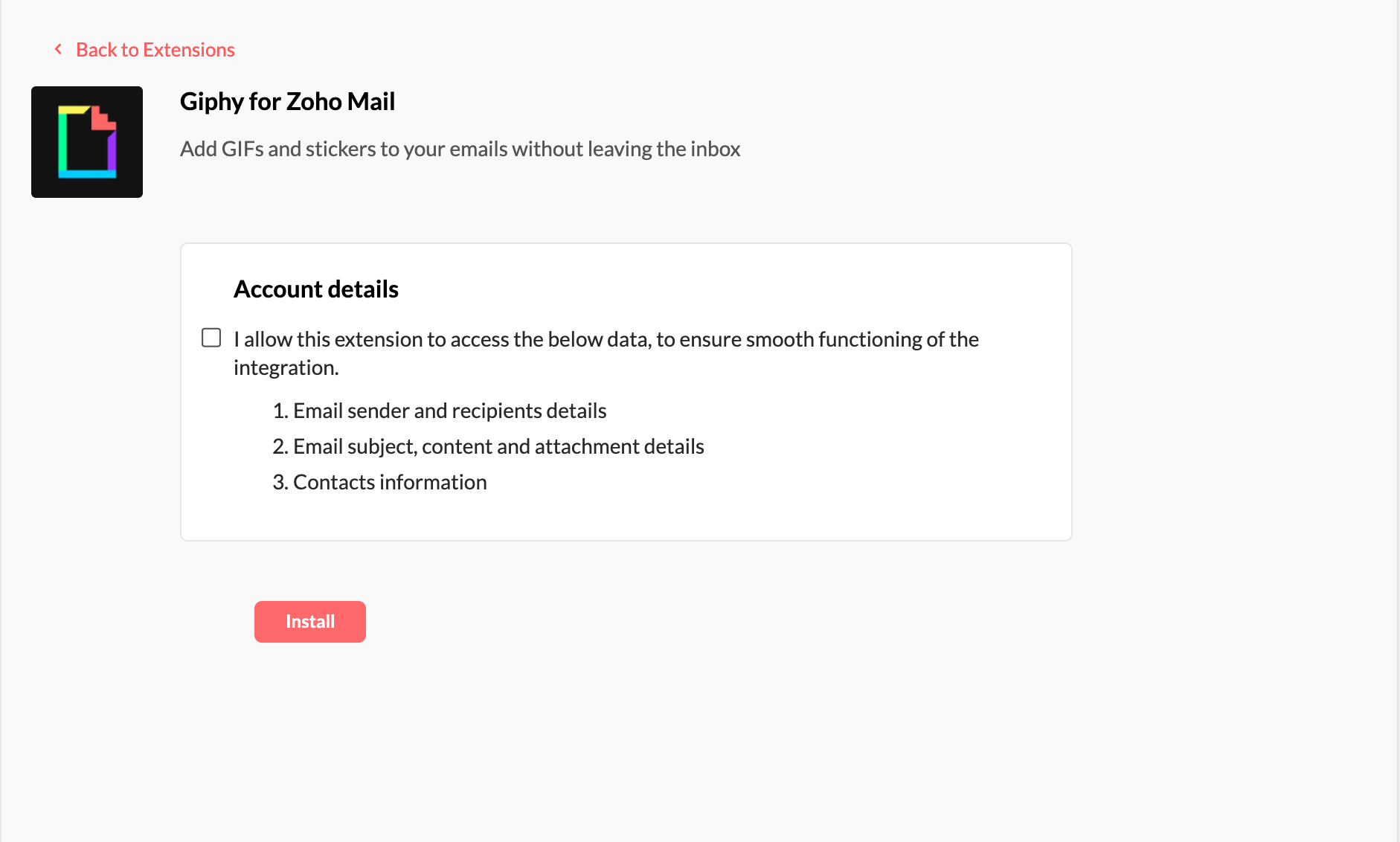 ​
You will now be able to access Giphy from eWidget inside Zoho Mail.
What can you do?
Browse through trending GIFs and stickers
Enter keywords in the search bar and find relevant GIFs and stickers
Clicking on any GIF or sticker will automatically insert it into a new email