Email, Calendar, Contacts, Files, Reminders in One App
The Zoho Mail mobile app goes beyond being another email app. It includes calendar, contacts and files modules - a complete app suite - making it the suite-est mobile email app out there. This suite-ness combined with subtle yet powerful mobile optimized features such as quick swipe actions, empowers users to do more while on the move.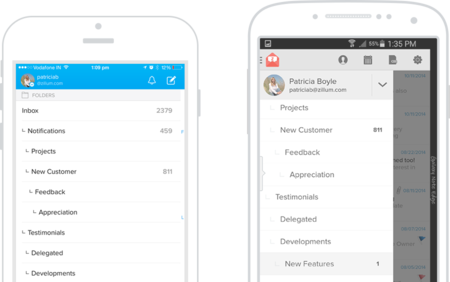 Fly Through Your Email
Zoho Mail makes accessing email on your mobile a breeze. The inbox is designed to be light, fast and mobile friendly. Swipe left across messages to quickly delete, move or archive them. Zoho Mail mobile puts email management at your fingertips.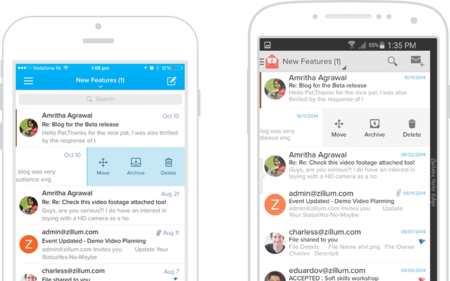 Get Notified About Emails That Matter
Customize notifications by sender or/and folder. Save yourself from being disturbed by ding-tones for every email that arrives, which in turn helps your phone save power and stay alive longer.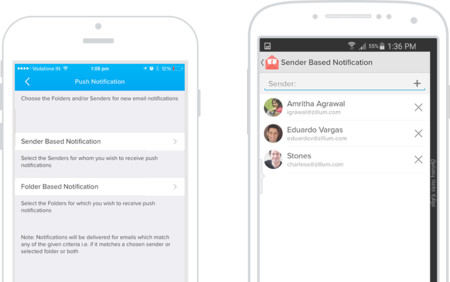 Set Reminders. Focus On The Now
Focus on the emails that are important now. Set reminders for other important emails that don't require immediate attention. Be reminded about them at the time you choose. (This feature is only available on iOS at this time)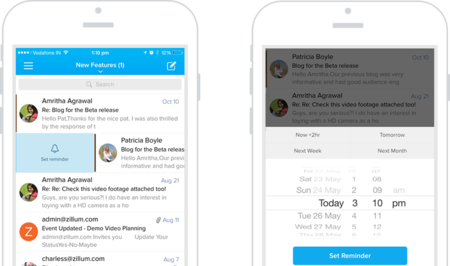 Conquer Your Calendar
Organize your day better with the integrated Calendar. Schedule appointments, view/edit event details along with neat map overlays and get reminders for upcoming appointments; without leaving your email app.
No More Attachment Disorder
Attachments in emails you open to read are stored into a Files module, making it mighty convenient to access them even when you are offline. Simply swipe left on the attachment list to open action options to view details of the original email, compose a new email with the file automatically attached and more.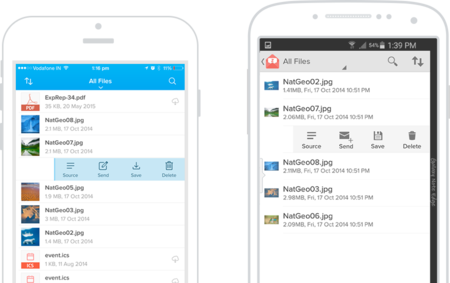 Contacts On The Go
Filter emails and file attachments from specific contacts at the tap of your finger. Initiate calls from within the email app. Tap select your favorite contacts while composing new messages instead of typing their email addresses.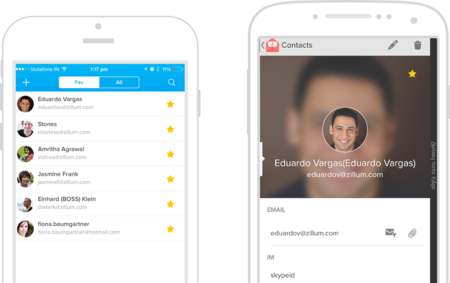 Powerful Search
Looking for that evasive email message and only remember bits of the information vaguely? Feed anything you remember into the criteria based search fields and find information fast.