Email Policies
Rules
Customize Policies
Email Policies
Assign email policies that control the mailbox quota, daily usage, incoming and outgoing emails and more.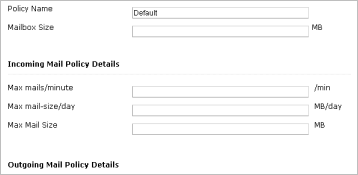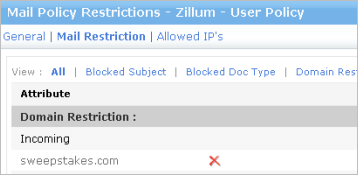 Rules
Define the rules for blocking incoming/outgoing mail. Criteria can be based on domain name, subject, attachment types etc.
Customize Policies
Zoho Mail allows the administrator to customize multiple email policies for the organization, and assign them to different groups of users based on organizational criteria.