Why read everything?
With Zoho Mail, you can hit the ground running. Newsletters, promotional offers, and notification emails don't always have to be read. Our default Smart Filters are set to organize these emails into folders.
With email sorting rules in Zoho Mail, organizing mail is easier than ever
1

Set conditions to pick the right emails

2

Choose an action to perform on select emails

3

Now, enjoy your organized inbox and focus on what matters
Sender, subject, content, attachment, or date: apply incoming filter actions based on any of these conditions to organize your email as they arrive.
Add to folder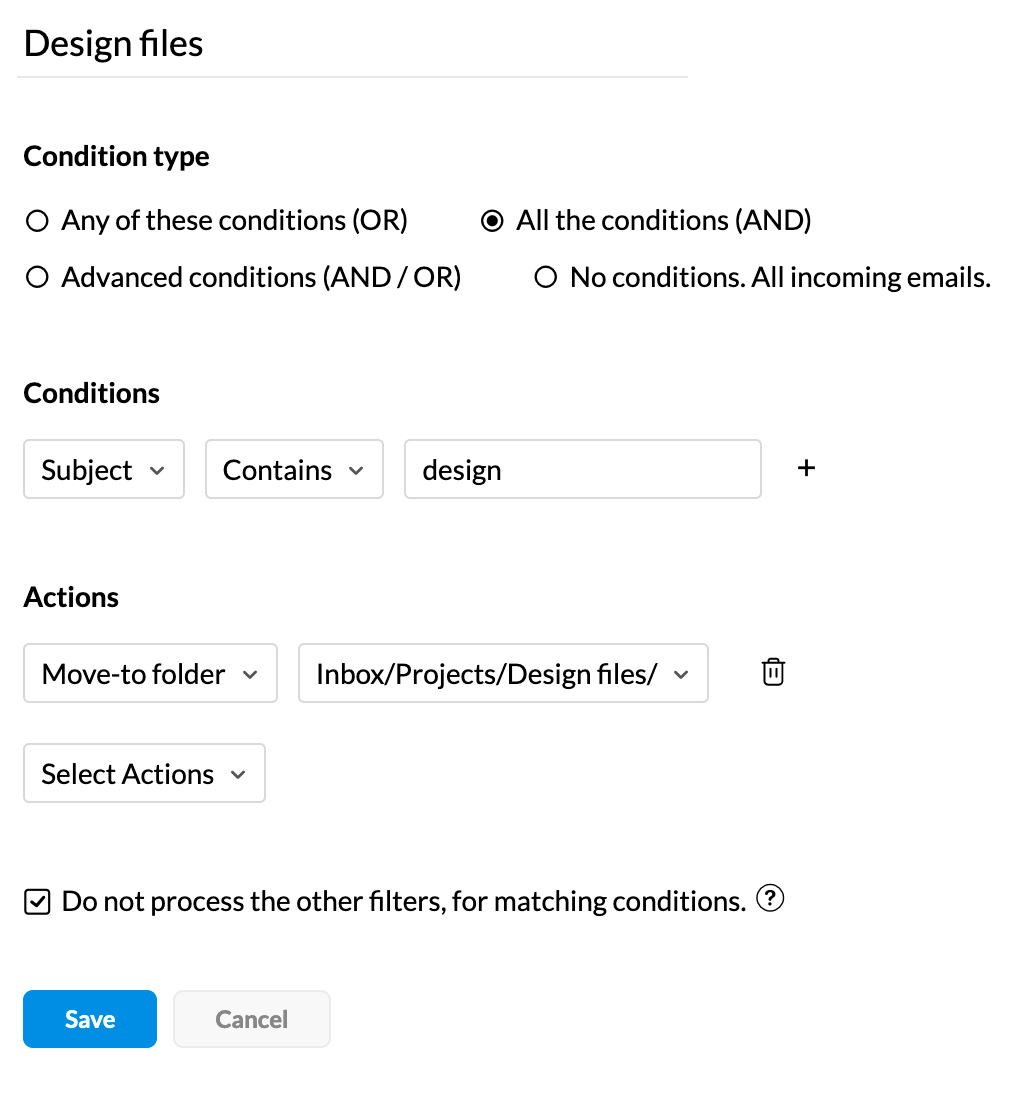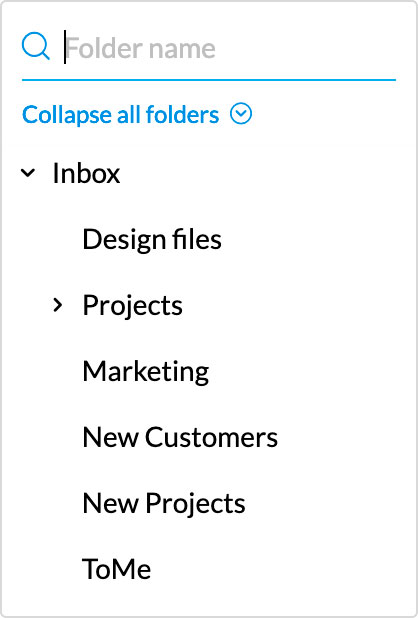 Easily find any email by configuring the "Move to folder' email filter to ensure your emails land in the right folders every time. You can even eliminate the need to constantly forward by sharing the folder.
Delete later
Some emails, such as newsletters or promotions, come with an expiration date. Set up the "Delete after N days" email filter to automatically remove these emails after a specified duration.
Mark as read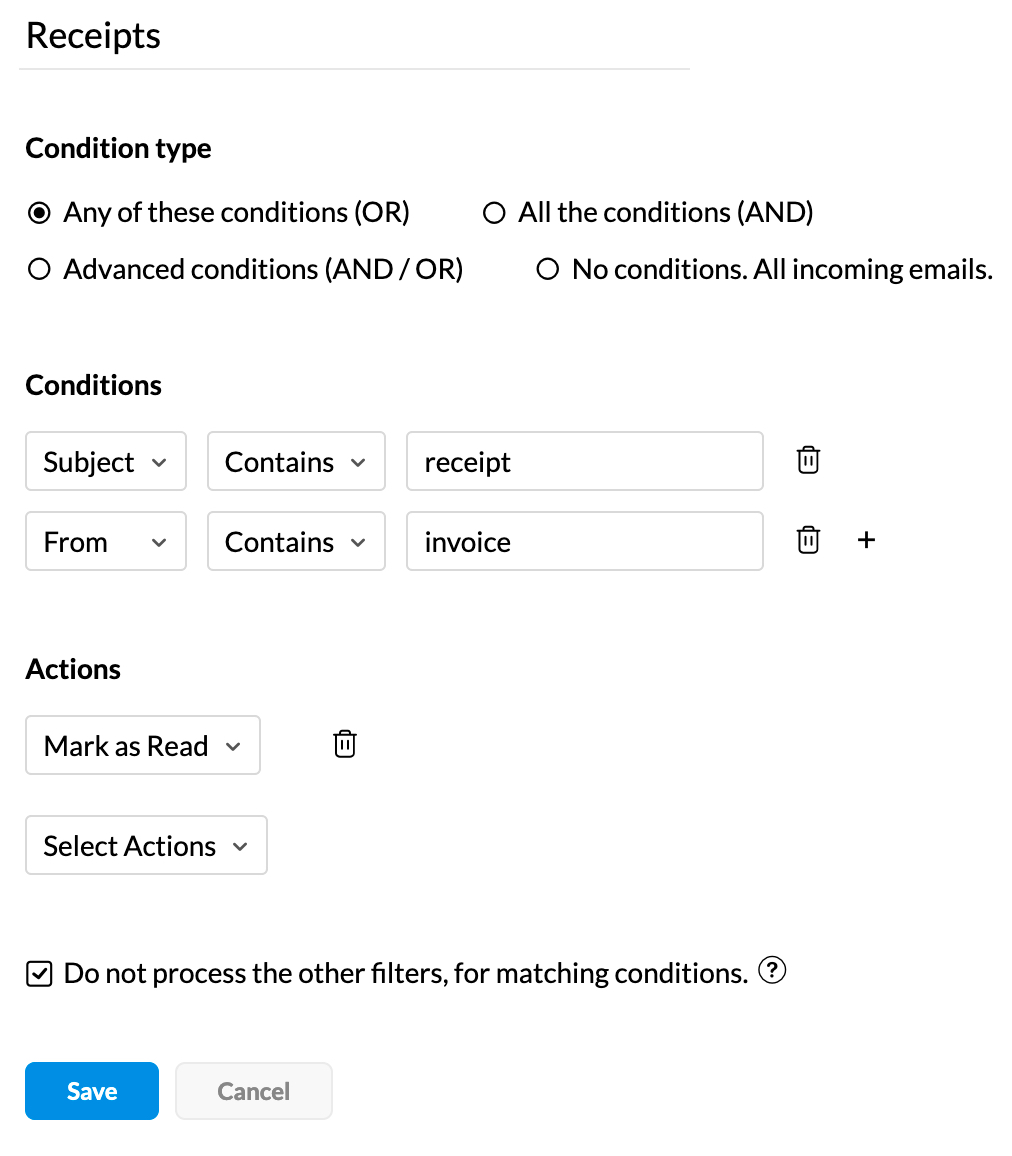 The "Mark as read" email filter helps you stay on top of your unread count without having to open every email. This is perfect for some emails you might need for later, like invoices or receipts, but don't have to deal with right away.
Add files to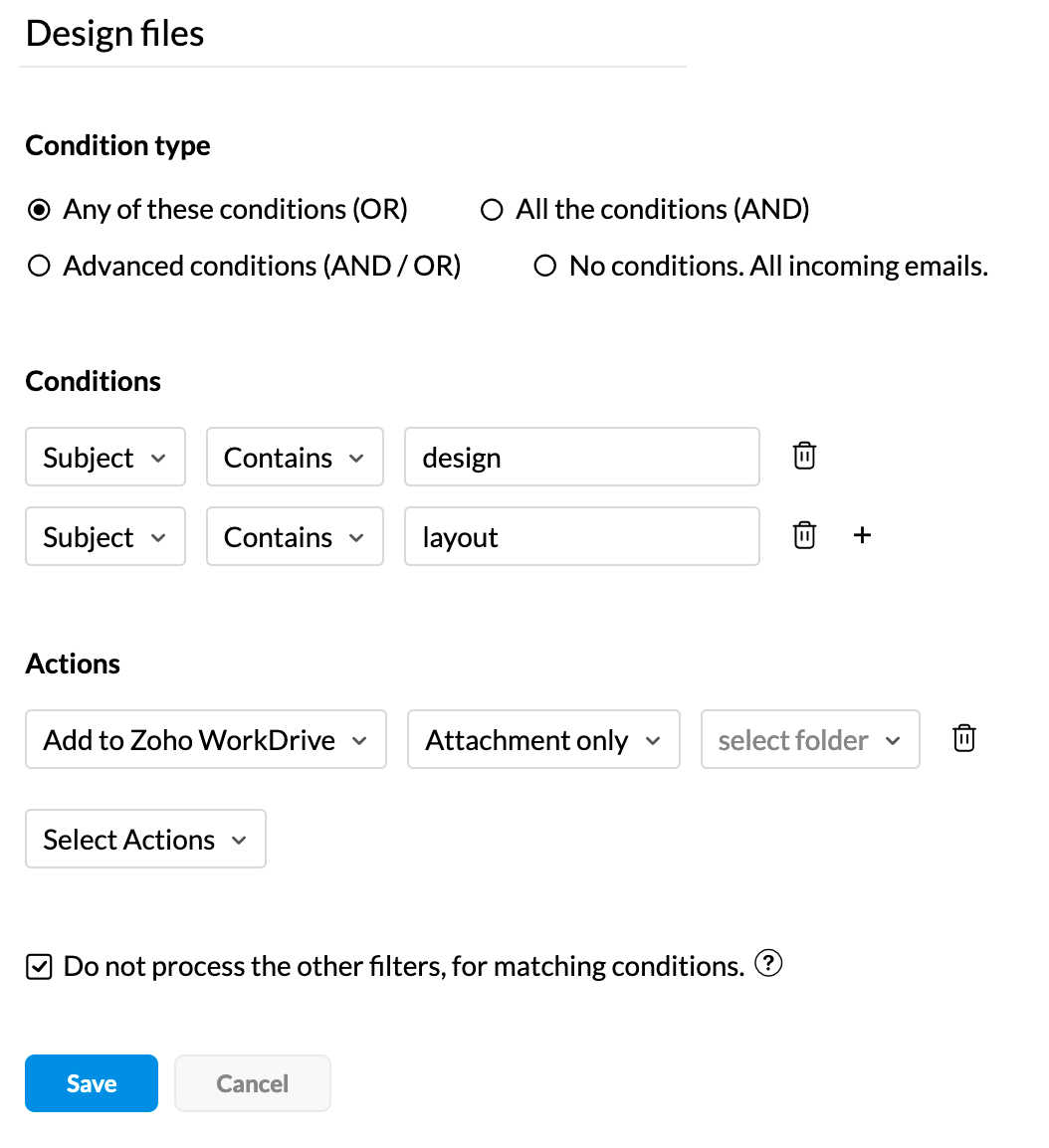 Why upload important email files to storage manually? Set up the "Add to"filters to automatically add attachments to the file storage platform of your choice.
Why leave your sent folder cluttered? Configure outgoing email filters based on sender, subject, or attachment conditions to organize your sent folder.
Flag/ tag as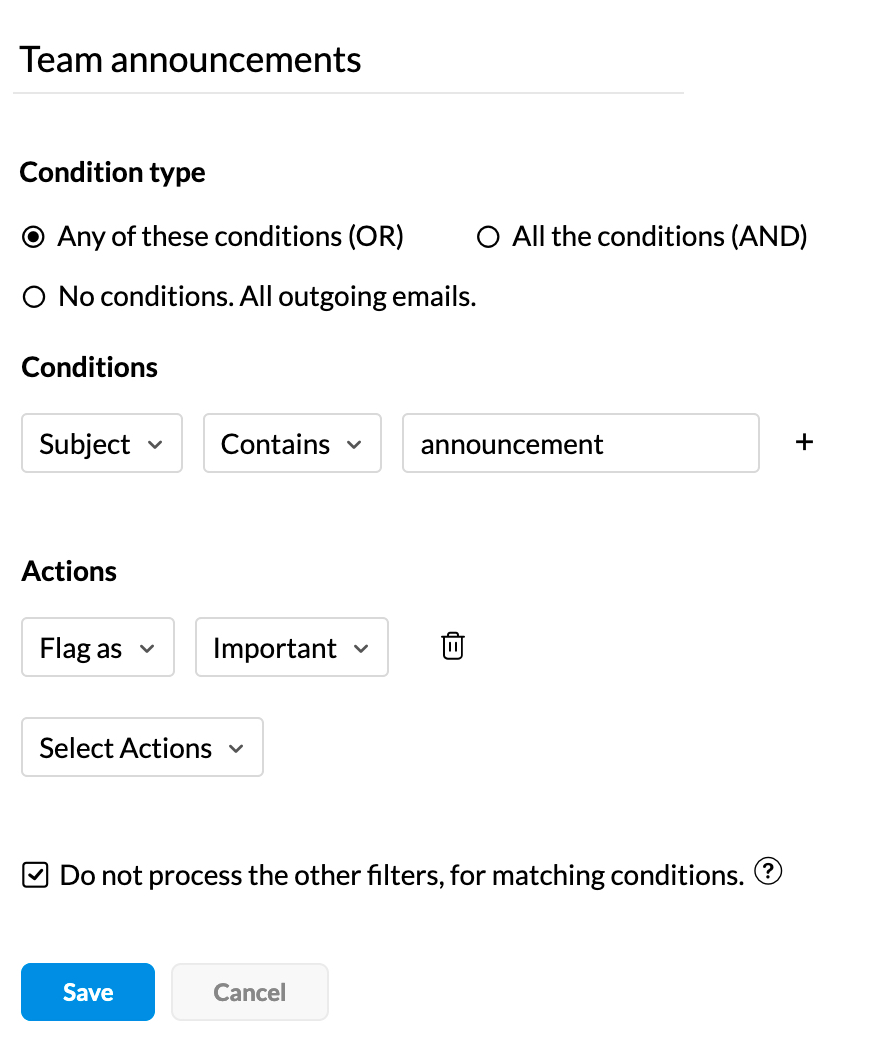 Automatically flag emails sent to important contacts. Add custom tags to selected emails as you send them out with the "Flag/ tag as" filters.
Add recipients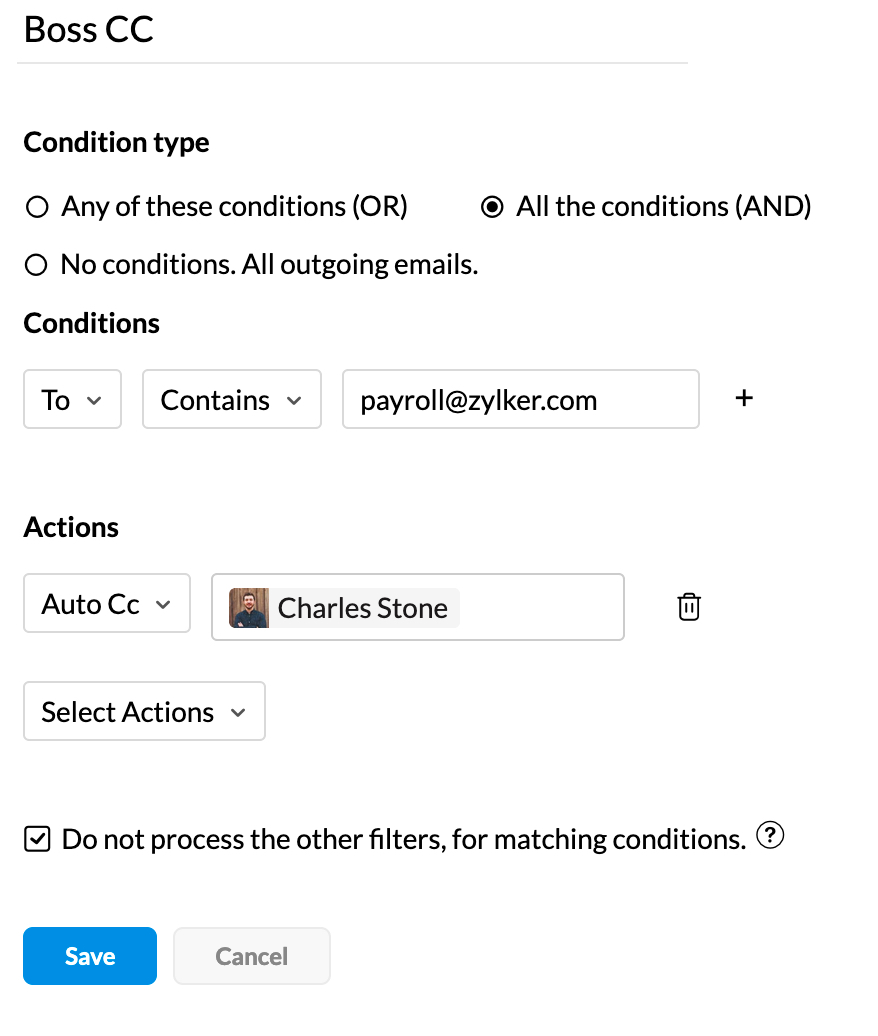 Why CC your boss each time when we can do it for you? Set up the "Auto Cc/ Bcc" email filter to automatically add select recipients in the emails of your choice.
Sign your emails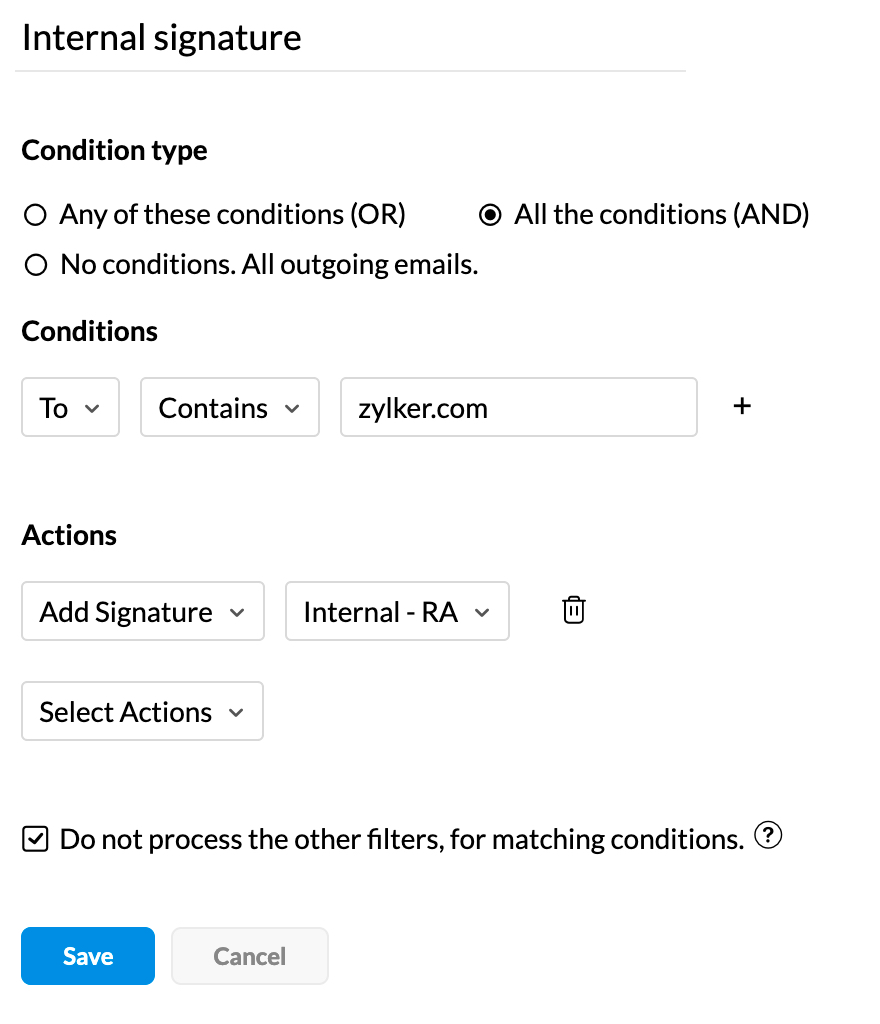 With the "Add Signature" email filter, automatically add the signature of your choice to emails that match the set conditions.
Read receipts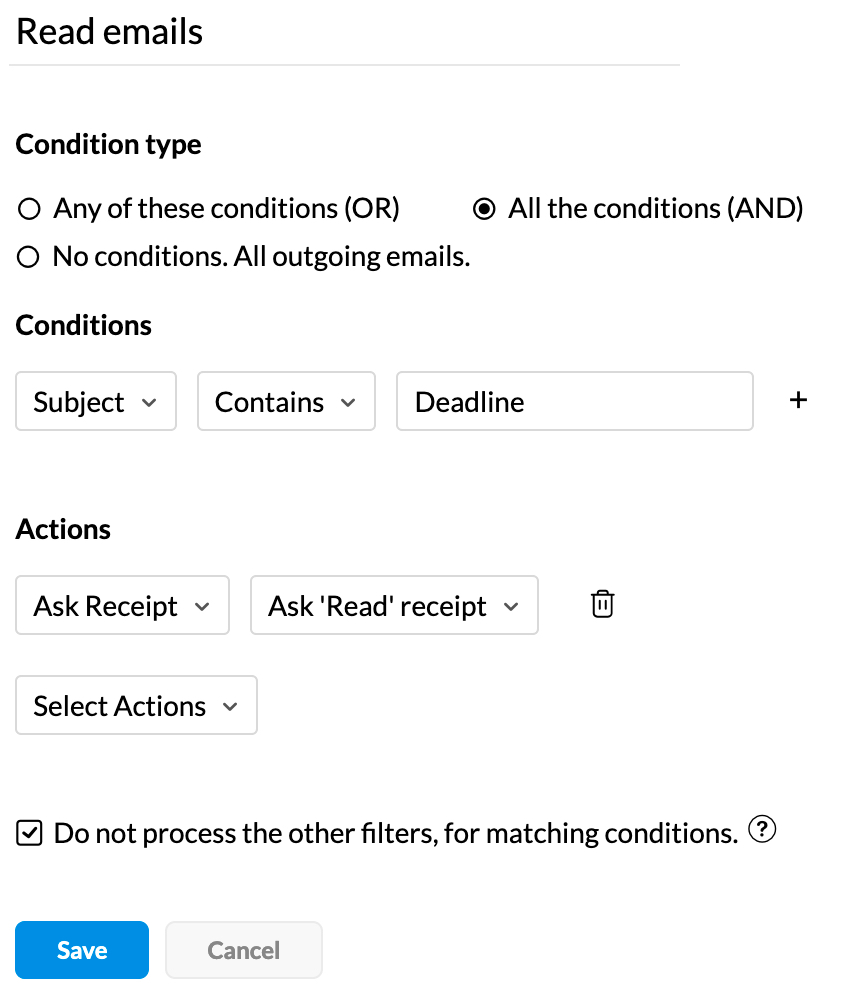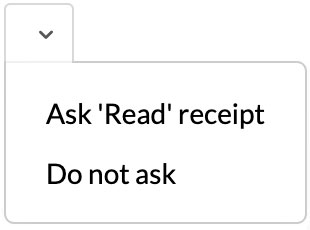 One size doesn't fit all. Pick which emails you want to enable read receipts for by configuring the "Ask receipt" email filter.
Customize your filters
While we provide a multitude of built-in email filters, your inbox might demand more. With Mail, you can create filters with customized conditions and actions to suit your needs.
Save time: organize your email automatically
Signup Now