Unified Interface
Check your mail for all your accounts from a unified interface. This includes not only your Zoho account, but your existing POP accounts as well.

Dynamic 'From' addresses
Enable users to alter the 'From' email ids while sending messages from their personal accounts in sync with the situation and recipient. A one time authentication ensures validity of the other email ids that appear as drop-down options on the 'From' section of the message editor.

Customized account personalities
Specify email signatures and vacation responders on a per account basis. Vacation responses are configurable at the account level, which lets you control which of your contacts will be informed that you're away.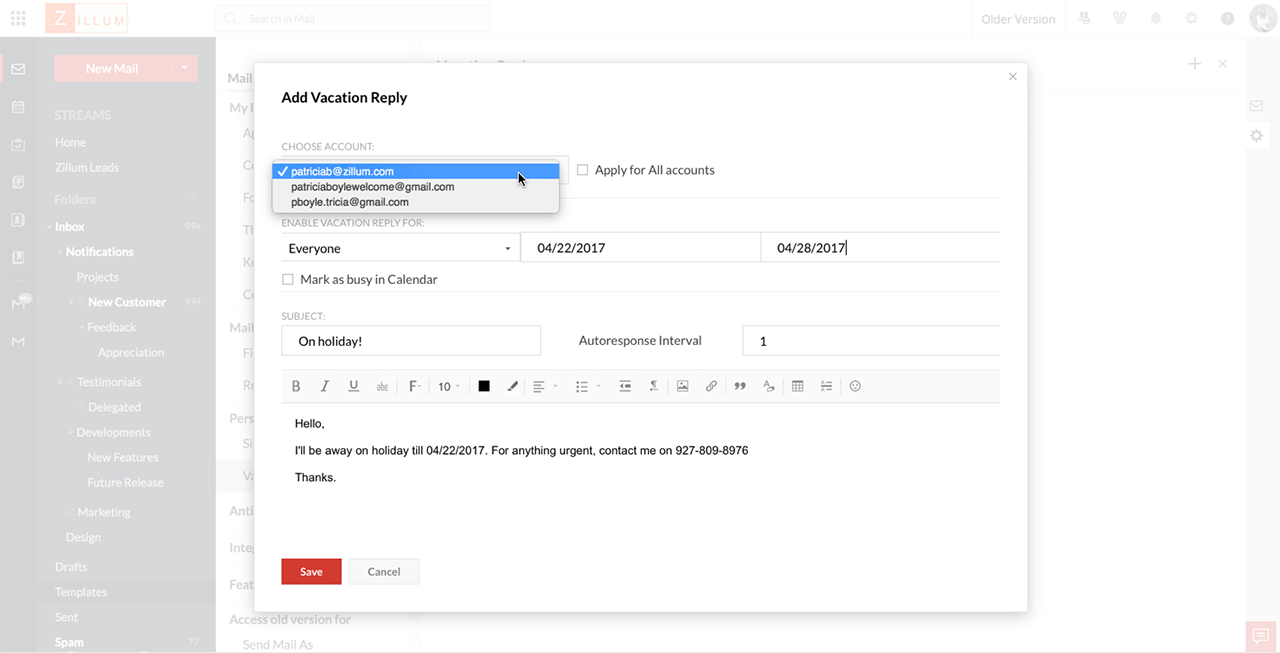 Advanced Search
Searching for messages is literally a snap with the advanced search feature. Drill down your search by specifying almost anything that you vaguely remember that is related to the message you seek.

Templates
Time and again in business there are instances when responses pertain to a standard format (Welcome, Thank you). Save time by using templates and impress your recipients with quick responses and professionalism.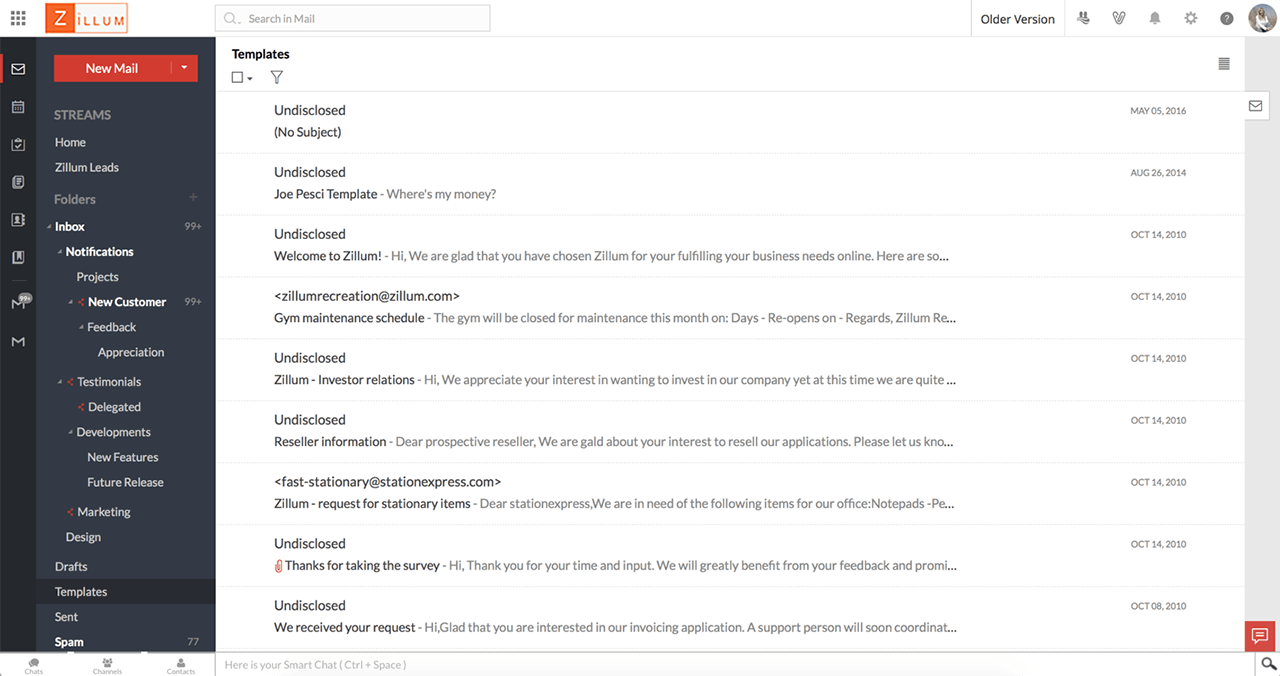 Outbox
Use the Outbox to schedule or delay sending a message. You can enable or disable the Outbox from within your browser.