Brands that trust
Zoho Lens
Here's how augmented reality is a game changer for the aviation industry
Monitor ramp handling processes in real time
Using Zoho Lens, aviation command centers can check the status of ramp operations, like cargo handling, fueling, and aircraft marshaling, in real time by directly accessing ground crew smartphone cameras.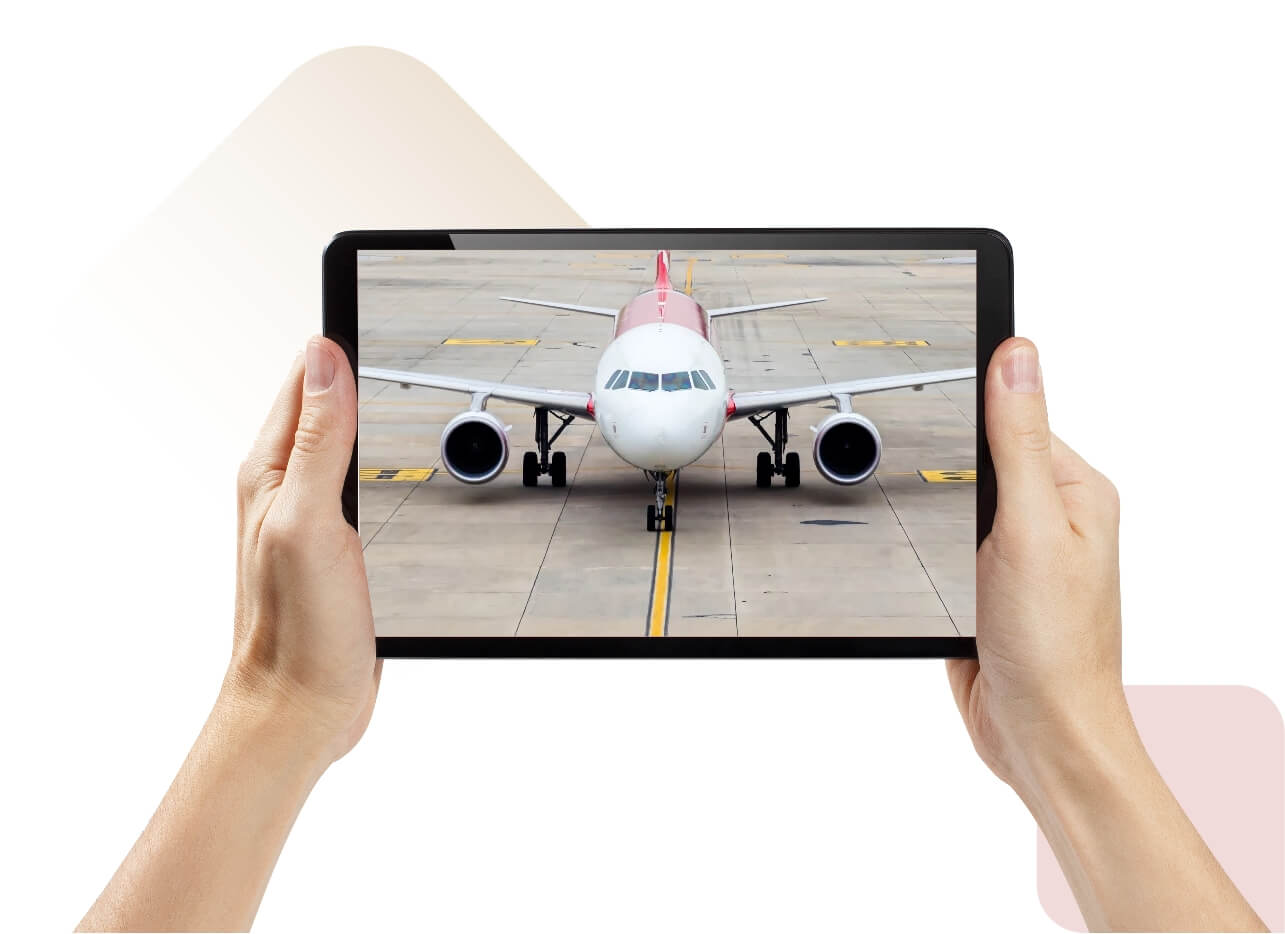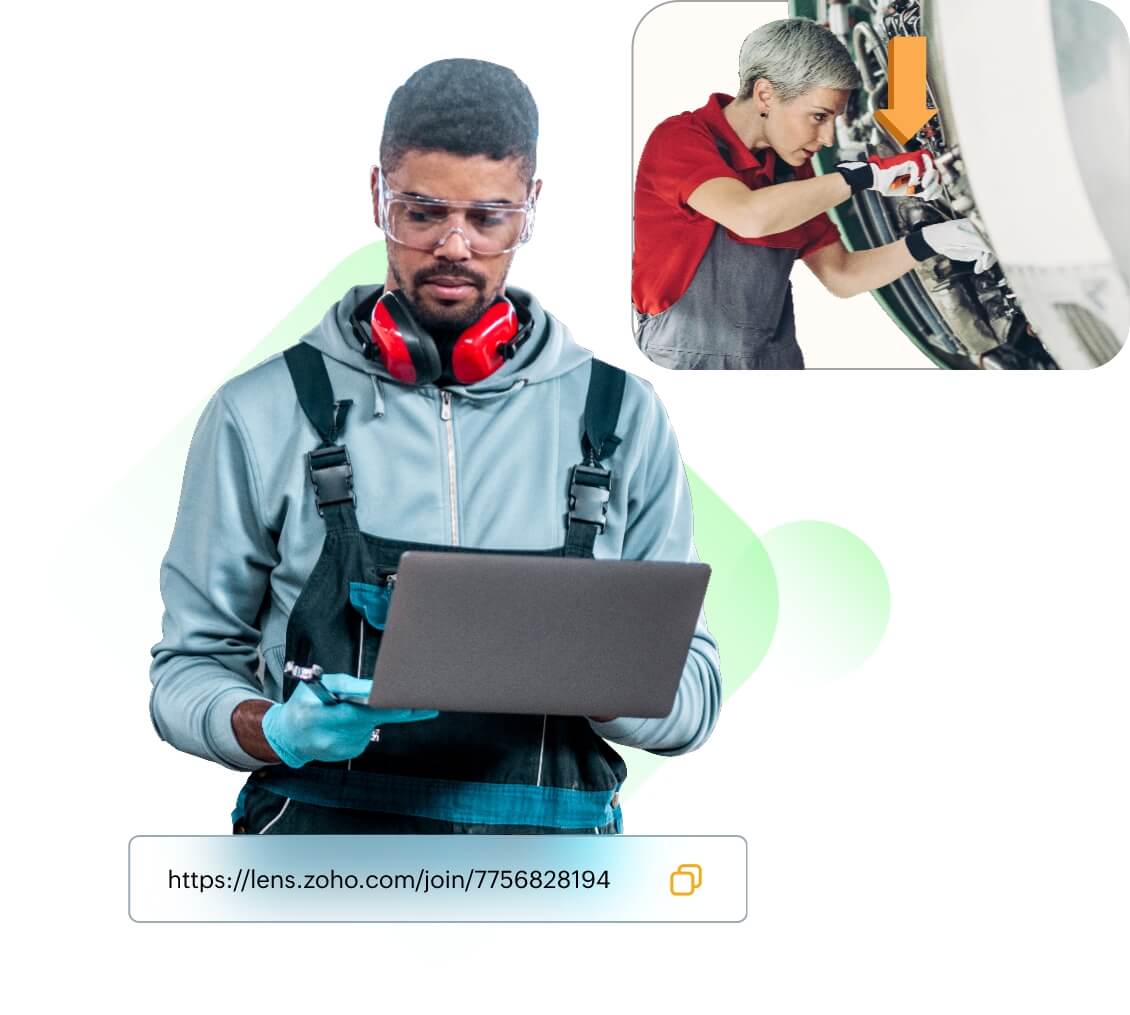 Collaborate remotely on aircraft assembly
Chief engineers can establish a visual connection with their manufacturing teams in any location to look over aircraft assembly. Equipped with in-session tools, they can analyze crucial components, provide detailed instructions, and make quick decisions or improvements to the aircraft.
Build a comprehensive knowledge base
Zoho Lens allows you to record sessions, take notes and snapshots, and store them in one place. This way, you can keep aircraft maintenance records and create a holistic virtual guide for any scenario. Technicians can record complex procedures, like wire harness assembly, for training and auditing purposes. With a centralized and accessible knowledge base, technicians can solve minor issues quickly and avert processing and flight delays.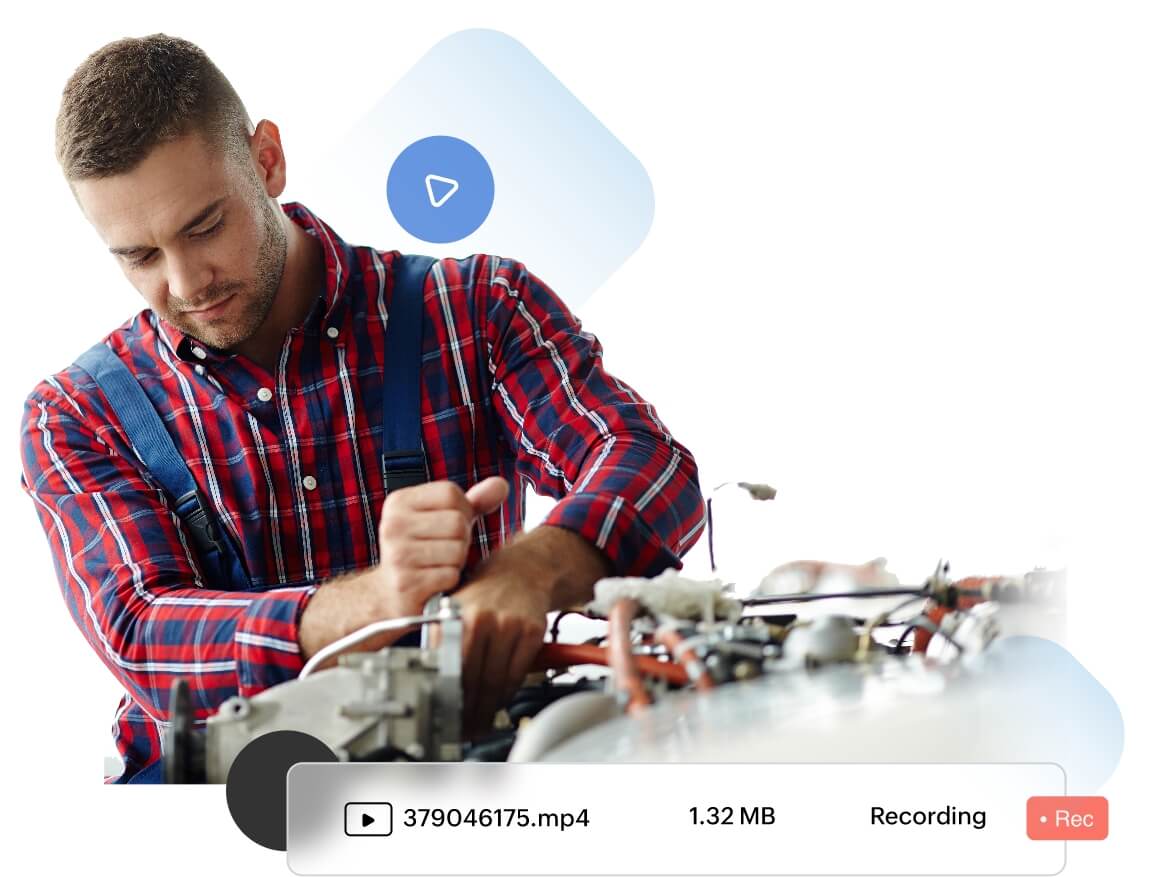 Get live visual pointers on aircraft maintenance
Reduce aircraft maintenance costs with augmented reality. Experts and professionals can give clear instructions to field personnel by guiding them with visual pointers and annotations, and adding notes to individual annotations.
Go hands-free with smart glass support
Zoho Lens has partnered with global smart glass manufacturers, like Vuzix, Epson, and Realwear, so you can stay focused on the task at hand, while receiving visual remote assistance.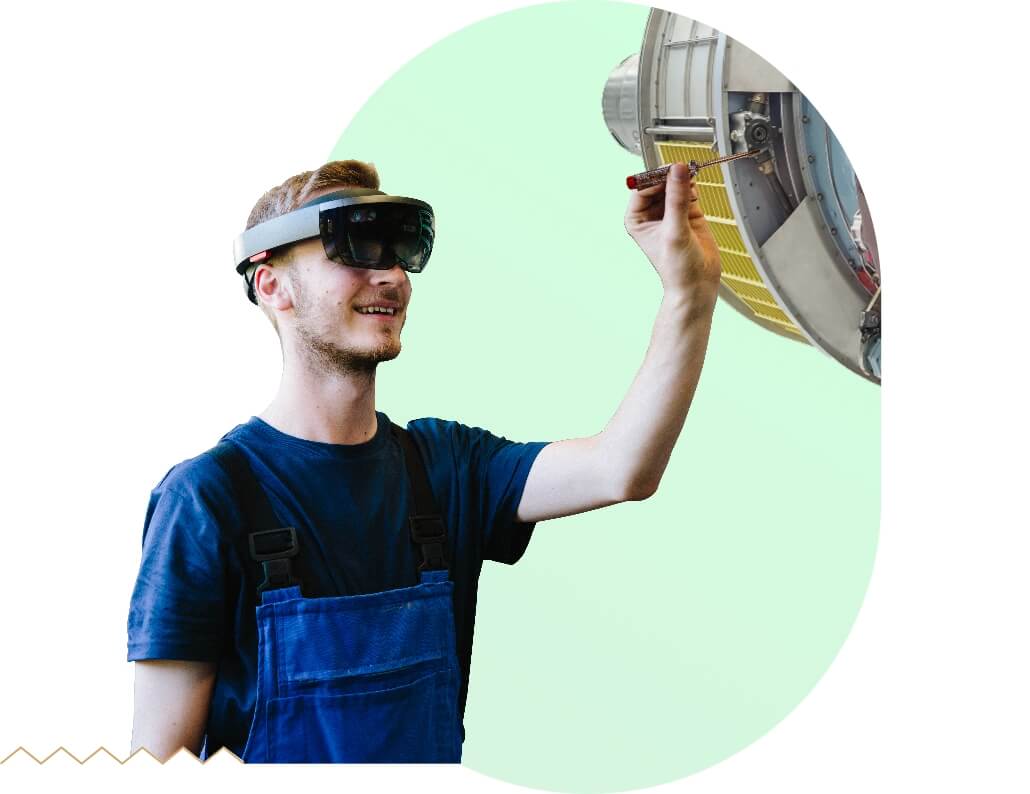 Here's how Zoho Lens works in
aviation & aircraft maintenance
Get Connected
Engineers at the aviation command center can start or schedule a remote session with a field technician from any device and send them an invite through SMS or email, or by sending them the join link.
See what your crew sees
Once the field technician joins the session, you can check the status of ground handling processes or aircraft assembly through their live camera stream.
Collaborate through Text, Voice, and AR tools
During the session, engineers and technicians can express their thoughts and ideas through text or voice chat. With AR annotations, they can draw focus to crucial areas on the stream and provide step-by-step instructions.
Streamline ground handling operations with these key features
Live camera streaming
Technicians can access any smartphone or smart glass camera and view the camera stream through their preferred browser.
Highlight 3D objects
Engineers and field technicians can use AR tools during a remote session to draw shapes or place arrows directly on the live camera stream and bring attention to specific components or issues.
Text and voice chat
Aviation command centers can establish a steady stream of communication with field technicians using the text and voice chat features.
Snapshots
Engineers can take snapshots of the live camera stream during the session for future reference and analysis.
Freeze Camera Stream
Technicians can freeze the camera stream during wire harness assembly or other complex procedures, and focus on giving detailed instructions to other technicians in the session.
Integration
Engineers can integrate Zoho Lens with their existing apps using API and mobile SDK to seamlessly initiate augmented reality sessions from their devices.
Live Text Scan
Engineers can scan any text visible on the camera stream and share it with field technicians to improve aviation maintenance with contextual information.
QR/Barcode Scan
Ground crew in charge of cargo and air freight packages can reduce manual processing times by scanning the QR codes/barcodes on tags and labels and sorting them accordingly.
Multi-Participant Sessions
Engineers can invite professionals from other departments for help obtaining more information or solving a problem remotely.
Analytics
Aviation command centers can get an overview and detailed reports of the remote sessions initiated by their staff using the Session Analytics feature.