Business

wiki software

for your company

Building a knowledge repository is an important step towards facilitating better knowledge sharing within your organization. Online wiki software can help your organization create a collaborative environment to store and retrieve important organization information.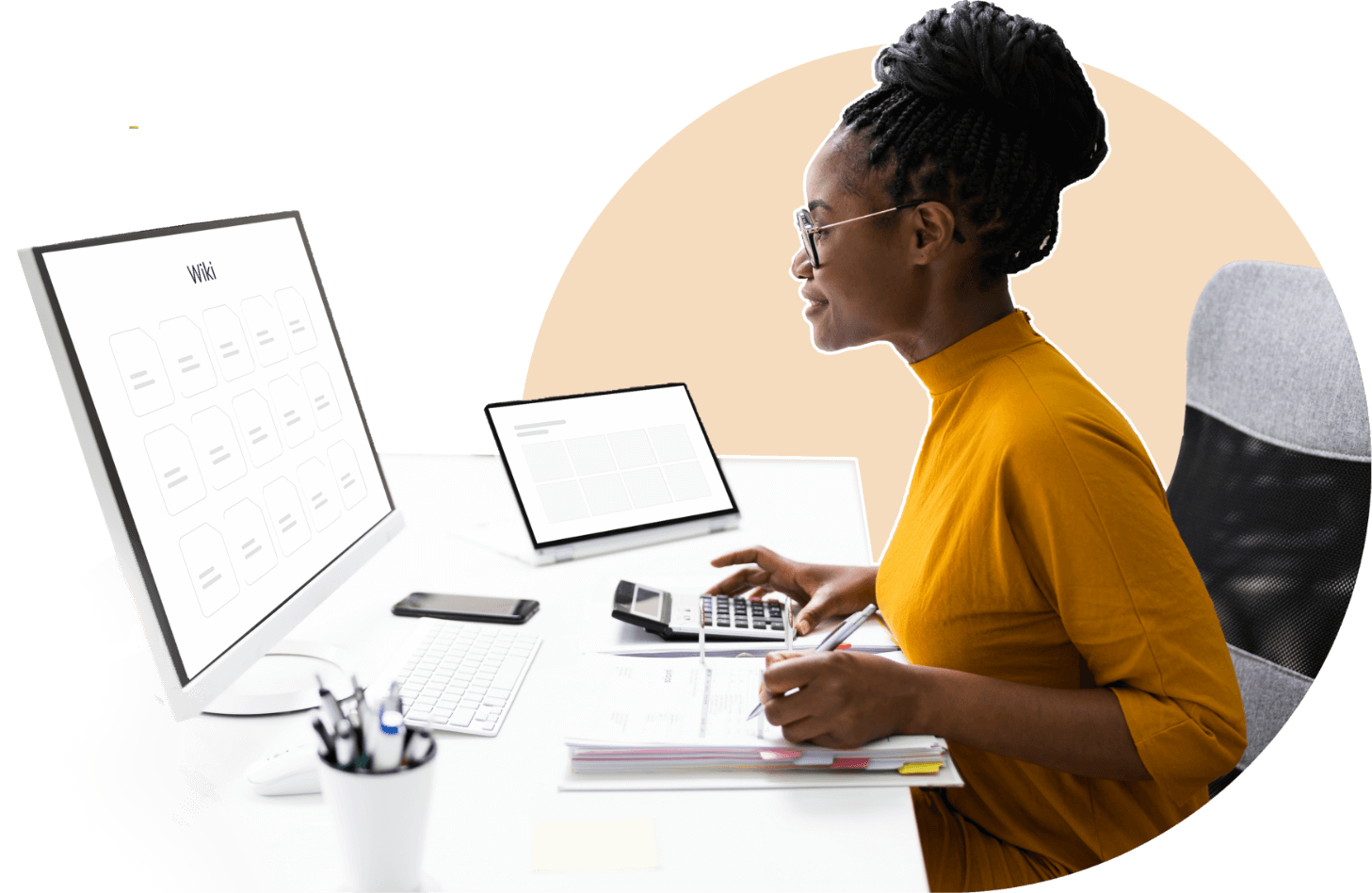 Why should your company use enterprise

wiki software?
Makes knowledge reusable
When an employee finds an effective solution to a problem and records it using online wiki software, it becomes easy for other employees to reuse the solution for similar future situations. This eliminates redundant tasks and saves your employees time and effort.
Reduces the risk of information loss
In many organizations, important knowledge is stored in digital files, notes, and even the minds of employees. When vital information is scattered across various sources, it may be inaccessible or become outdated. Organizing company knowledge in wiki software helps centralize resources and streamline the process of storing every important detail.
Boosts employee productivity
When knowledge is readily available in a corporate wiki, employees don't need to waste time looking for information and recreating existing solutions. They can spend more time on the actual job and increase their daily productivity.
Facilitates collaboration
An enterprise wiki provides a platform for employees to share and receive knowledge. It creates a collaborative environment where employees can learn from each other and build a continuous knowledge-sharing culture.
Faster decision making
Online documentation of statistical data, organizational progress, mission statements, and other company information offers your teams concrete resources to make important decisions. With accurate and comprehensive data readily available, your company can make informed decisions quickly.
How can

Zoho Learn

help build your own

corporate wiki?

Using Zoho Learn as your corporate wiki platform helps create a shared knowledge base that is easy to build and manage. Employees can collaborate with each other and create a centralized knowledge repository that is accessible at all times.
Organize internal company information
Zoho Learn organizes information in an intuitive and easily-searchable structure that helps employees find the information they need in a couple of clicks. Users can create articles to store information and group articles with related topics into manuals. They can further group similar articles into chapters inside a manual. Zoho Learn's spaces help organize articles and manuals that belong to a department or team.
Share knowledge efficiently
Share information securely while staying in control. Use manual permissions to provide read, edit, or admin access permissions to the employees in your organization depending on their roles and responsibilities.
Create engaging content with wiki editor
Zoho Learn's collaborative wiki editor helps you build engaging and easy-to-read content. Collaborate with your peers to edit documents together and see changes reflected immediately. Use our rich formatting options to enhance the appearance of your content and maintain consistency.
Collaborate with your peers
Participate in conversations within your organization's wiki and share feedback and ideas with your peers. Use article commenting to post comments, tag other users, or reply to conversations.
Analyze the usefulness of your resources
Keep track of the usage of your knowledge base. Knowledge analytics help you generate reports on the number of articles that are active and the number of users that are contributing to the knowledge of your organization.
Track changes in your knowledge base
Your organization's knowledge base may go through multiple edits to ensure employees have access to up-to-date information. Use Zoho Learn's version history to track previous versions and retrieve or revert to a previous version if needed.