Training your employees with a remote workplace training tool
In recent times, the global COVID-19 pandemic has forced most companies to adopt remote work policies on short notice. It can be challenging to make a sudden shift from the office environment to a work-from-home setup, so companies need to put the right tools in place to ensure a successful transition and facilitate productivity.
Need for a remote LMS
Remote employee onboarding
Onboarding a fully-remote workforce without the usual access to company resources and people can be quite challenging, especially during a pandemic. You must have a good learning management solution in place to build an effective onboarding process for the successful integration of new employees in your company.
On-demand training
On-demand training allows employees to learn from anywhere and at any time. They can take control of their learning at a time and place that suits them. As on-demand training is trackable, it can also help organizations track the engagement and progress of their learners.
Employee engagement
Keep your employees engaged and create a sense of belonging with a feedback loop. Employees can share their expertise with peers and engage in conversations with others with similar skills and interests. A collaborative learning environment helps employees contribute to the collective knowledge of the organization, initiate discussions, and share ideas and feedback.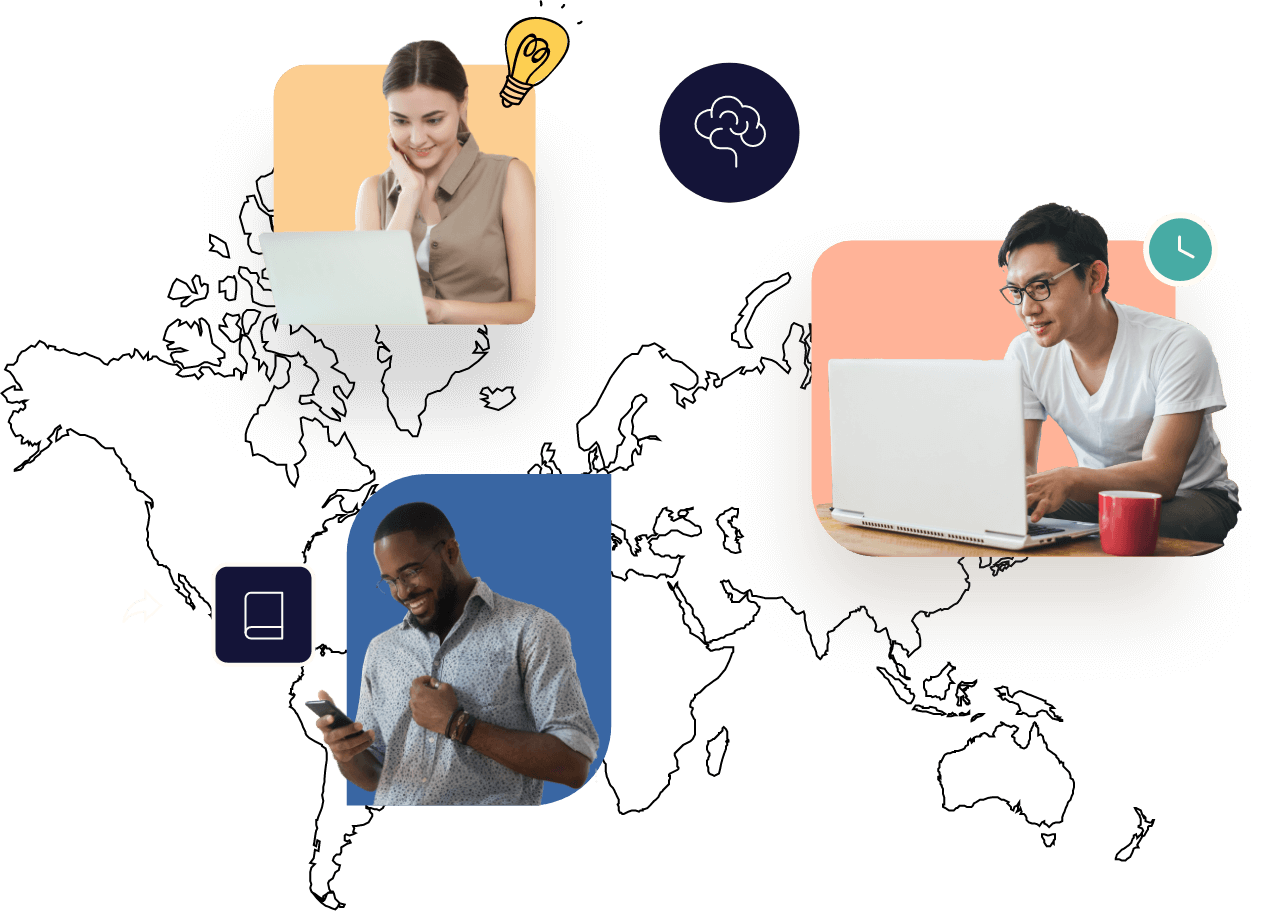 >
Zoho Learn as a
remote training software
Zoho Learn's learning management capabilities help you engage and manage your remote workforce effectively. It gives you a comprehensive platform to build effective training programs, assess the understanding of employees, and track their activity and progress.
Remote training
A learning solution helps eliminate time and distance barriers to create learning programs and assessments that effectively support remote employees. With Zoho Learn, you can create engaging learning programs using a wide range of available lesson types. Your employees can consume these courses in smaller segments at their own pace. You can also create quizzes and assessments to check your employees' understanding of the training they've undergone.
Tracking and reporting
The key to any successful remote learning strategy is to track progress and activities. Zoho Learn provides detailed reports for the courses. You can monitor your employees' progress and completion rates as they go through the courses with course statistics and reporting.
Social learning
An interactive platform is necessary to promote peer-to-peer learning and conversations that can lead to deeper insights. Discussion boards allow employees to post questions and ideas on course subjects to participate in conversations with instructors.
Boost your remote training with Zoho Learn.