Simple content hierarchy
Manuals provide an intuitive structure that improves findability and ease of access. The structured hierarchy helps users to find knowledge quickly. Choose a navigation style depending on the information you want to store.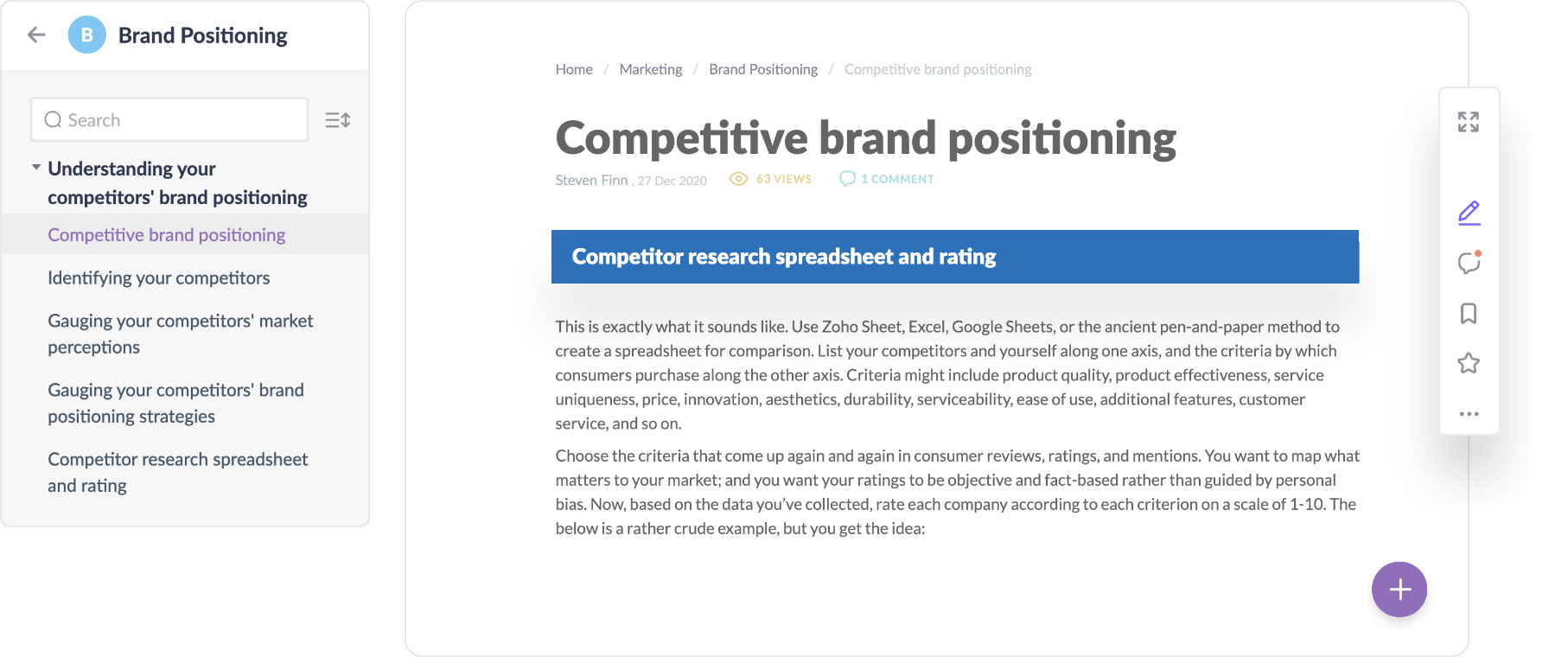 Flexible permissions
Share and manage your knowledge securely with access restrictions. Collaborate with your team while remaining in charge of who can do what. Control who can read, edit, or manage content with our simple user roles.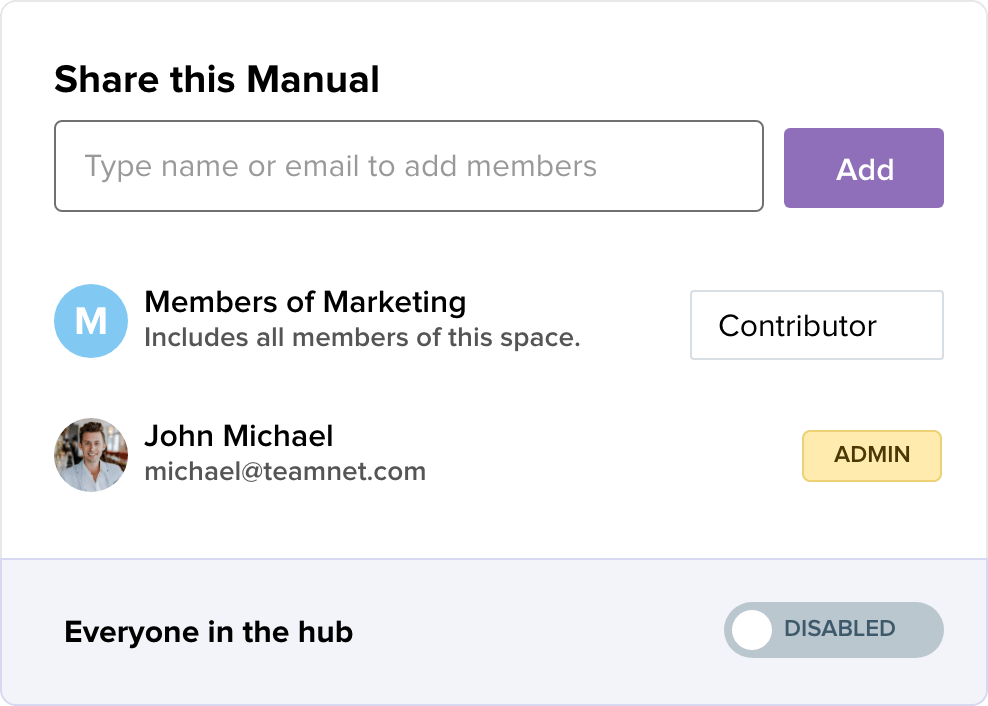 Share content outside your team
Allow external or public users to access the manuals in your hub securely. Enable external sharing links and share manuals with users outside your hub. Set a password and expiration date to mitigate the risk of unauthorized access.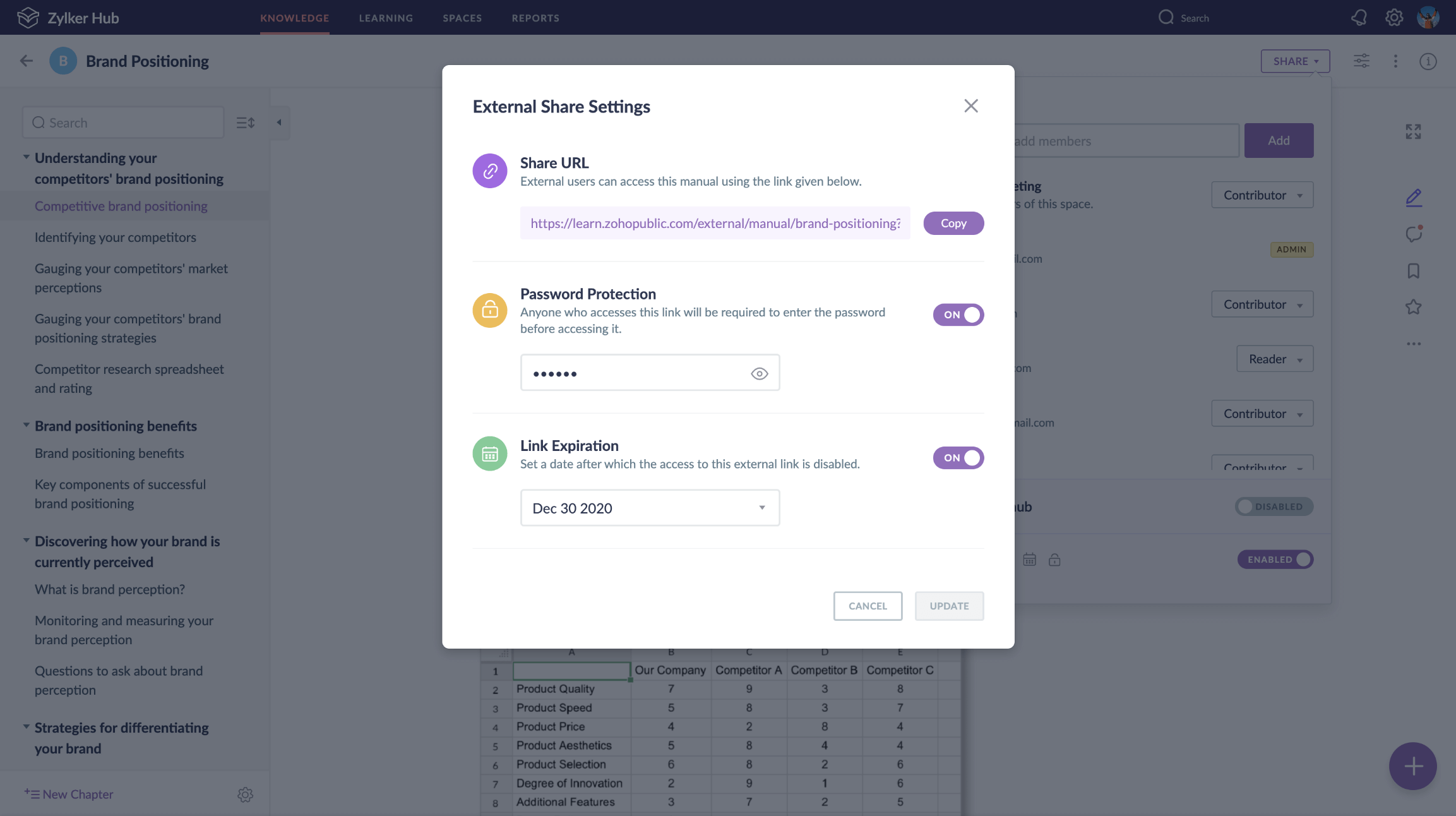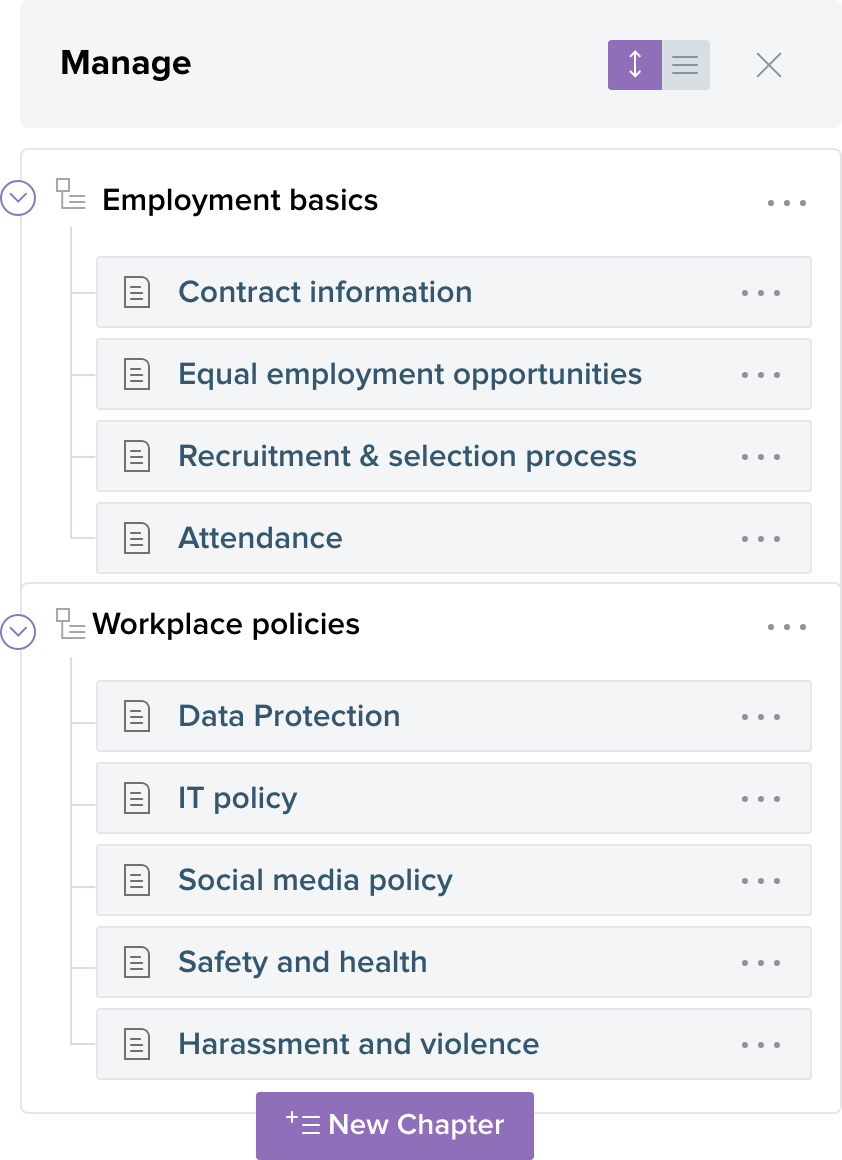 Articles and Chapters
Create small units of information with Articles and then put them all together. Break up lengthy content in your Manuals by grouping Articles into Chapters. Change the order of your Chapters or regroup the Articles in your Manuals by dragging and dropping.

Collaborative wiki editor
Add multiple contributors to edit your articles simultaneously and see the changes reflected instantly. Get continuous feedback using comments to improve the overall quality of your content. Use the right formatting to emphasize important information, maintain consistency, and make your content easy to read. Add tables, multimedia, syntax-highlighted code block, links, and references to enhance your content and offer more extensive information.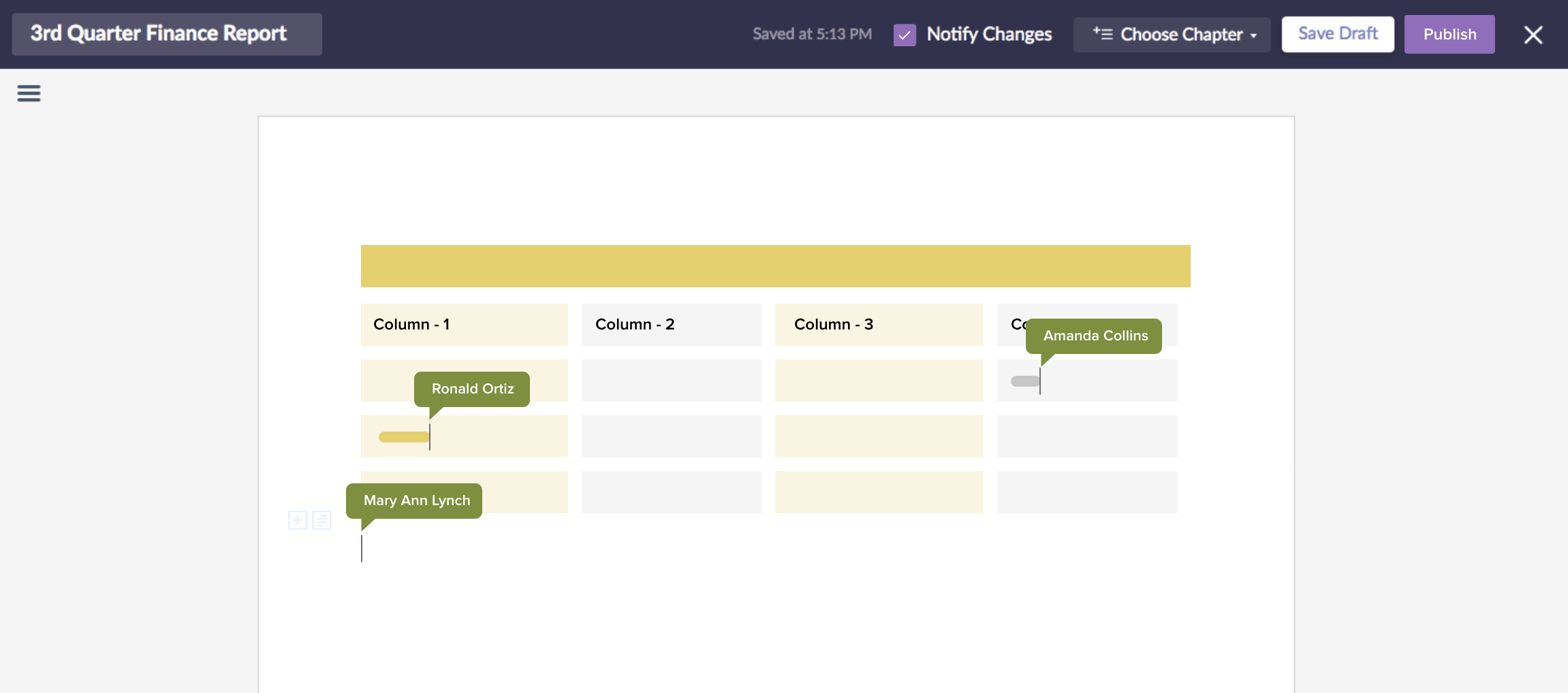 Templates
Create a consistent look across your Manuals using templates. Templates simplify the process of content creation and let you invest more time on the actual content instead of thinking about how your Articles should look. Get a head start with Learn's ready-to-use templates, or build and reuse your own templates to save time and effort.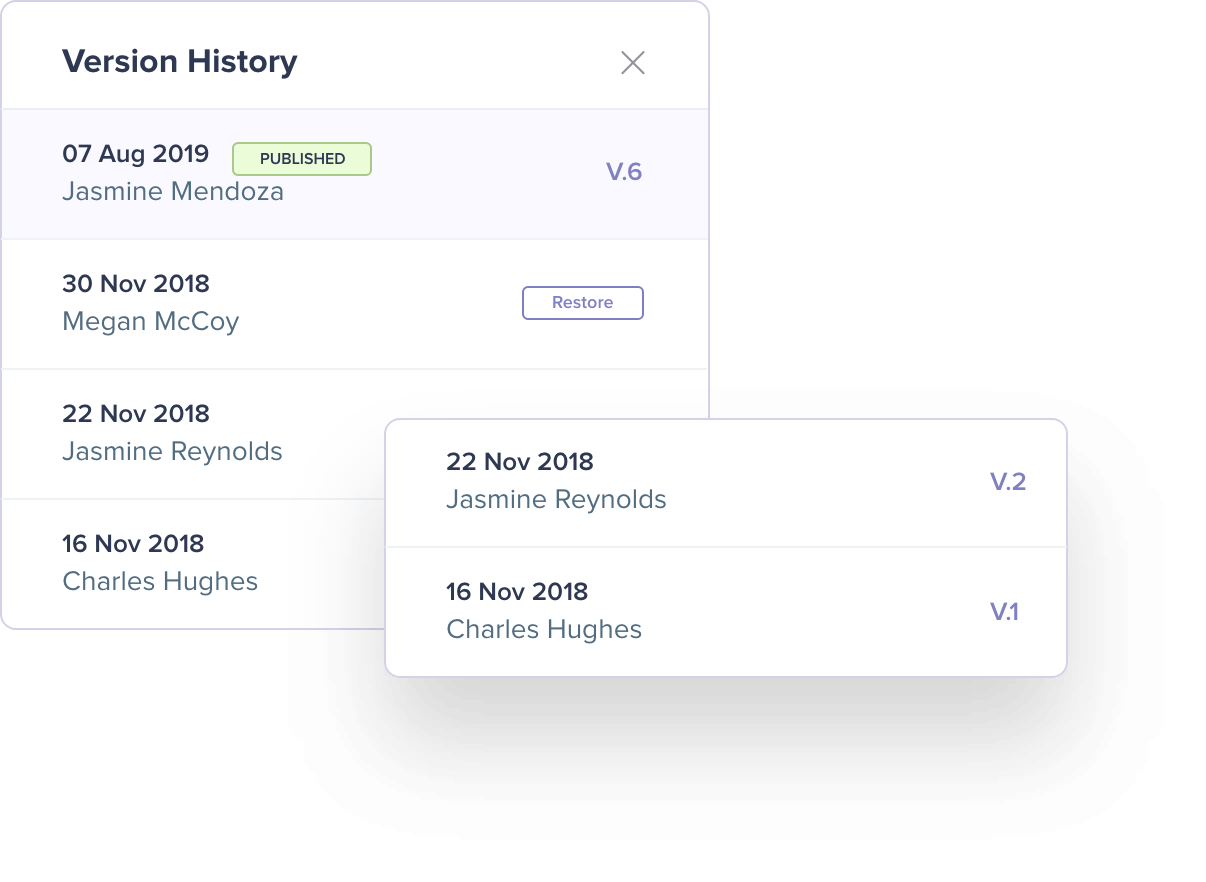 Track changes
Your Articles may go through multiple edits, and tracking their versions can become tedious. With our version control feature, you can quickly revisit previous iterations and revert to the desired one.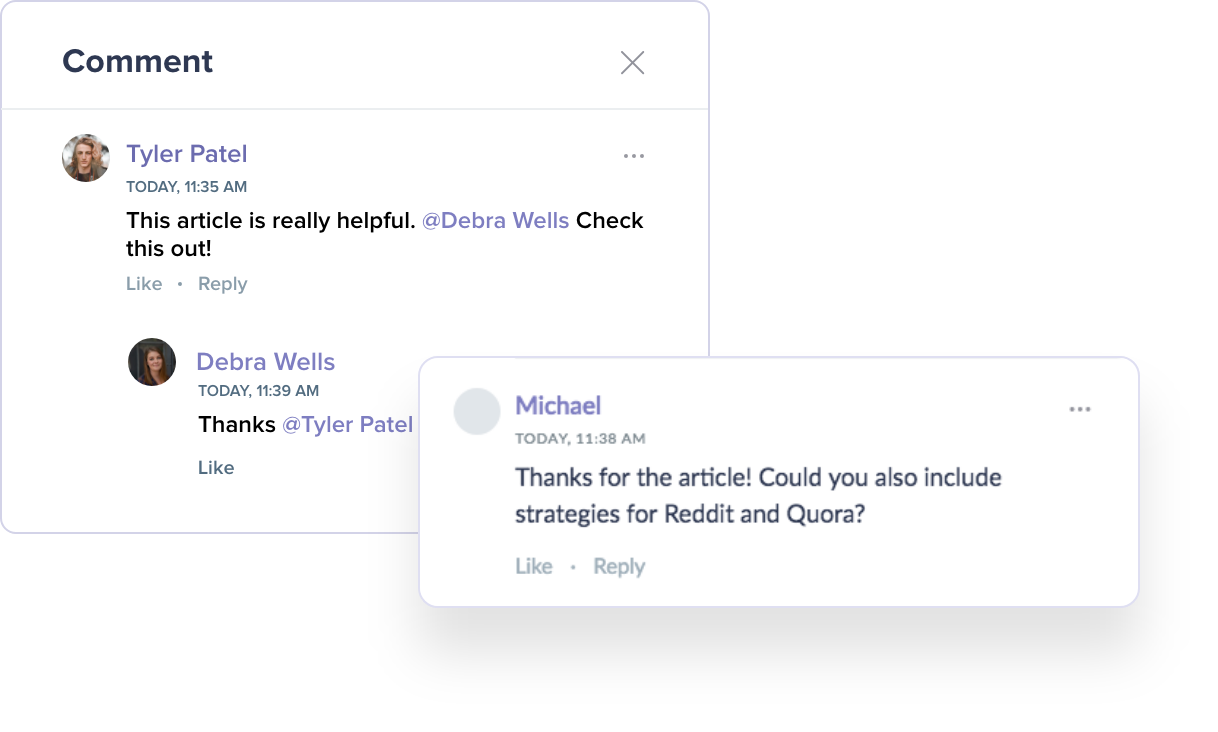 Comments
Share your feedback on Articles with comments. Bring an Article or comment to a teammate's notice with an @mention. Support a comment with a like, or have a conversation by replying to comments.
Page views
Check the popularity of your Articles by comparing the number of views. See which of your teammates have viewed your Articles, and get a sense for which Articles have made a difference.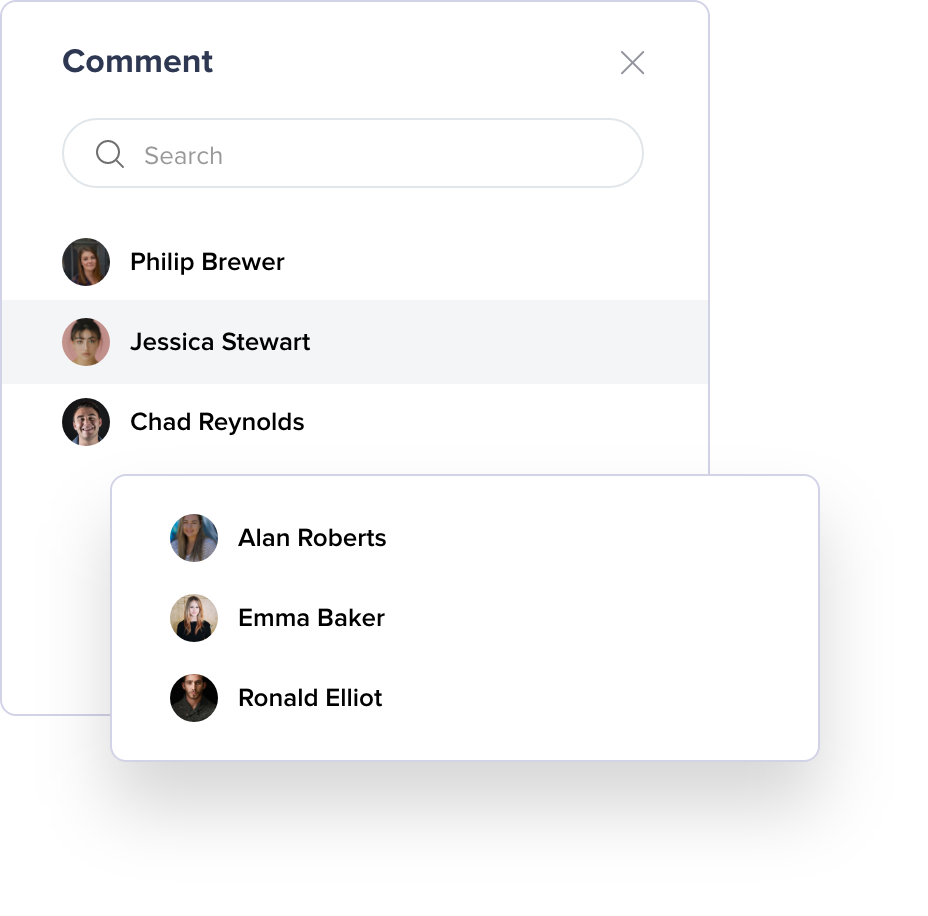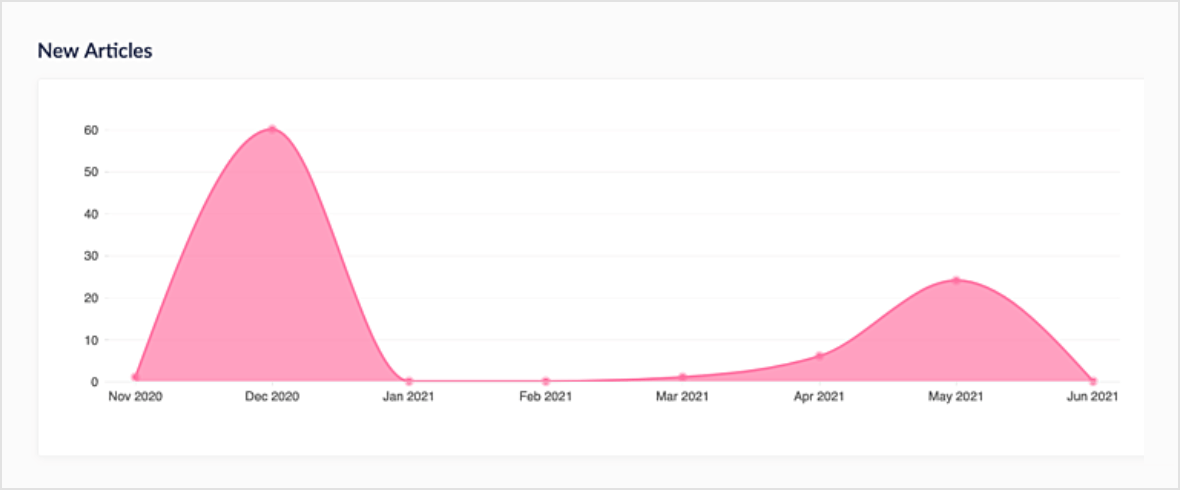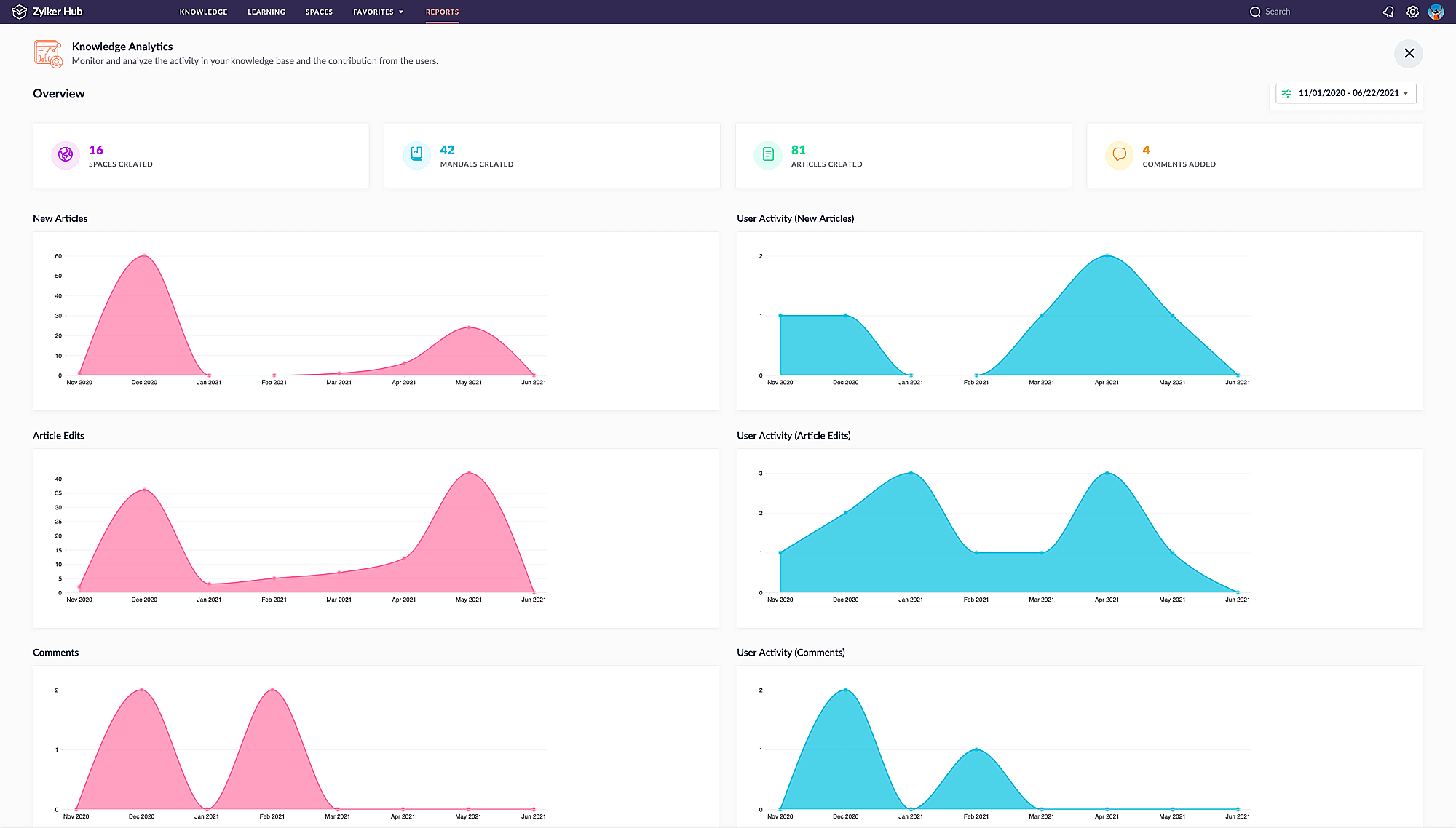 Knowledge Analytics
Generate reports on the number of articles that are active in your knowledge base and the number of users that are contributing to the knowledge of your organization.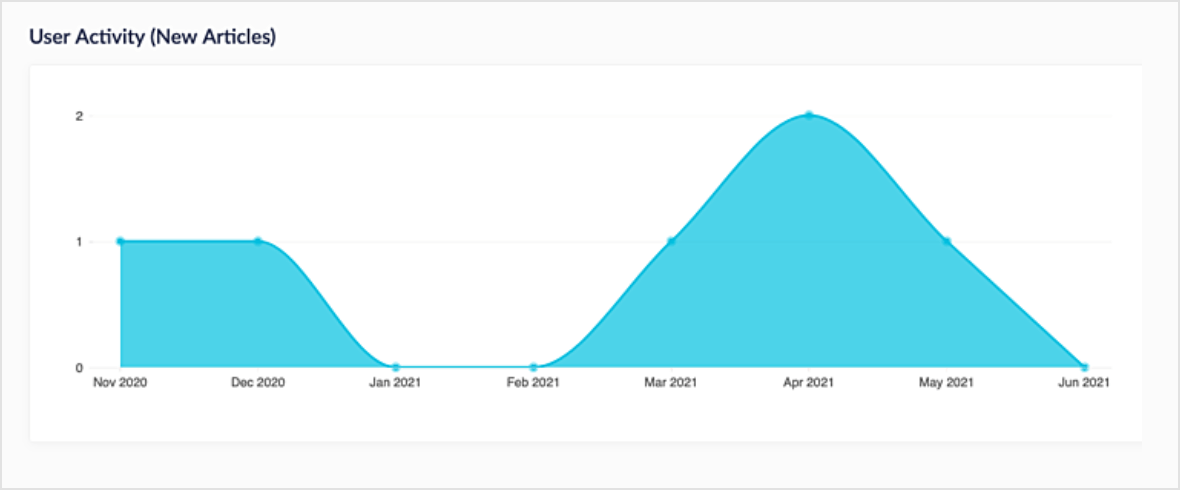 Article feedback
Give readers the opportunity to provide more insights. Use Article upvotes to gain valuable feedback from your readers and make improvements to your content.