The advantages of mobile learning
Continuous
learning culture
With the increasing use of mobile phones in recent times, delivering training using mobile learning tools creates an environment where users are continuously learning.
Up-to-date
learning
Mobile learning platforms send instant push notifications whenever there's an update in their training program. This helps learners stay up-to-date with new lessons and deadlines.
Flexible learning environment
A mobile LMS app enables learners to access training from anywhere with an internet connection or mobile data, without the need to be physically present at their workplace.
Increased learner engagement
As learners spend more and more time on their phones, mobile training increases their willingness to work on their courses, which, in turn, improves retention and training effectiveness.
Deliver effective m-learning with Zoho Learn's mobile LMS
Zoho Learn's mobile LMS platform provides a learner-centric solution to help users learn even when they are not at their desks.
Easy access to courses
With Zoho Learn's mobile learning app, learners can take their training at a time and place that suits them. They can access the courses assigned to them and explore new courses from anywhere using their mobile phones.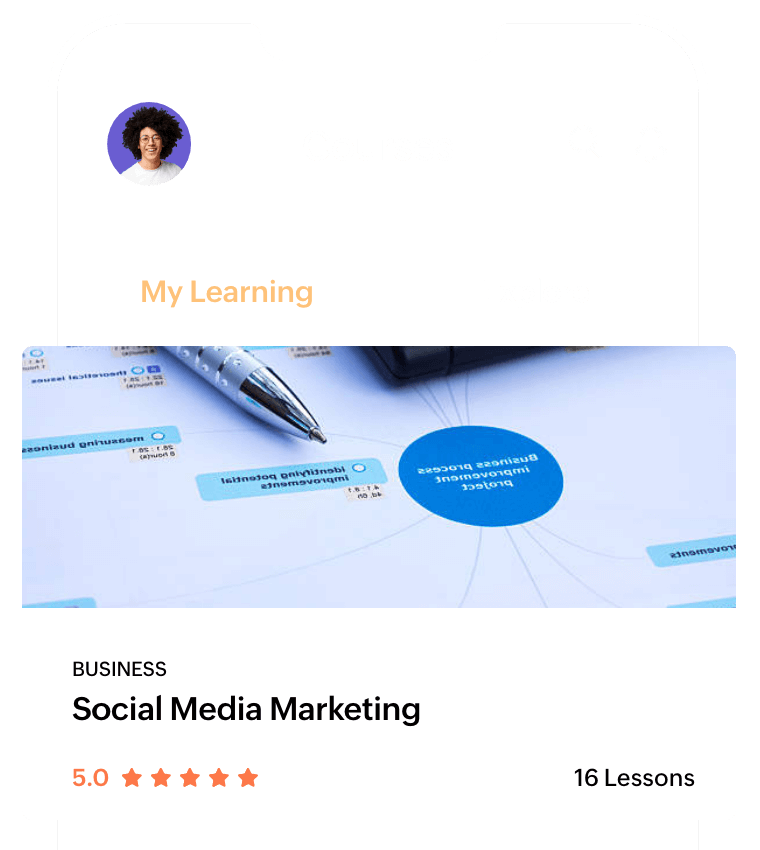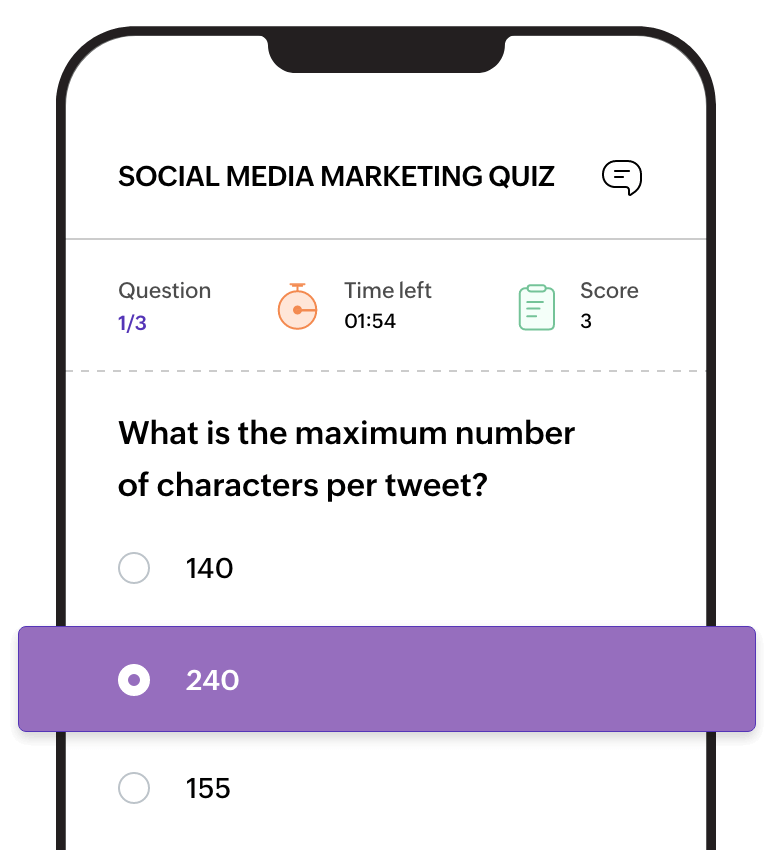 Assessments on-the-go
Zoho Learn's mobile LMS app allows learners to submit quizzes and assignments from the comfort of their mobile phone. They can check their results and feedback for the assessments submitted.
Engagement with course instructors
Zoho Learn's mobile learning app lets learners interact with the instructors of their course using lesson discussions. Learners can post questions, ideas, and feedback about the topics covered in the courses.