What does LMS mean?
A learning management system, or LMS, is a software application designed to help create, manage, and deliver training programs to your audience. It serves as a central platform to train, assess, and track the progress of learners in your organization.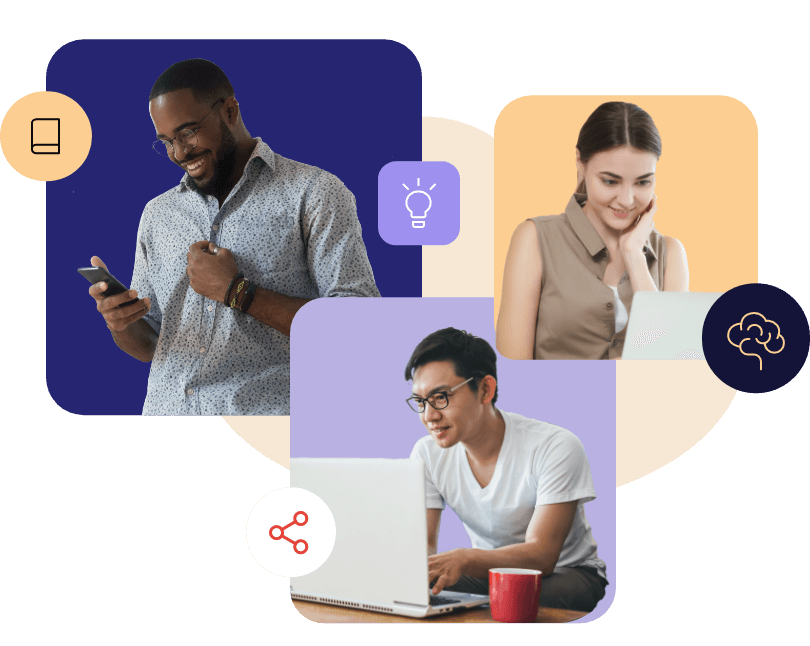 What does LMS stand for?
Learning

An LMS tool serves as a single source for online courses and training materials in your organization. It provides a platform to simplify learning and increase the overall expertise of your business.

Management

With an online LMS, you can manage your courses and learners effectively. You can also analyze course results and draw insights to improve your training offerings and tailor them to your audience.

System

An LMS provides an integrated system that automates the creation and delivery of training materials, provides learners access to the content, and helps you track and evaluate their performances.
What are the components of an LMS?
An LMS consists of two main interfaces depending on the roles of the users:
Learner interface

Learners are the end-users and recipients of the training offered in an LMS. The learner interface provides learners access to view the learning materials, submit quizzes and assignments, and track their own progress.

Administrator interface

Administrators are responsible for a variety of tasks in an LMS, including course creation, learner assignment, evaluation of assignments and quizzes, and monitoring learner progress. The admin interface consists of tools to build and organize courses, create knowledge checks and evaluate them, and view statistics and reports.
What are the different types of LMS?
There are different types of Learning Management Systems on the market to manage and deliver course materials to learners. While these systems share a common purpose, the individual features of each of these platforms can vary. It is important for an organization to consider the features of an LMS and then match them to their organization's needs. The following are different types of LMS that organizations can choose from:
Enterprise LMS vs. individual LMS

An enterprise LMS is designed to accommodate the needs of large organizations. It's highly scalable and has a large list of built-in features that can be customized to fulfill any needs of growing businesses.

An individual LMS, on the other hand, is built for smaller organizations and comes at a lower price point. It has fewer features and is designed for individual course producers.

Free LMS vs commercial LMS

A Free LMS is open-source, free software that can be deployed and modified for each organization. The installation and maintenance should be handled by the organization implementing the LMS, as a free LMS will offer no customer support.

Commercial LMS are paid systems with more advanced features. They are easy to implement and provide better customer support. The capabilities and features that are provided will depend on which plan you choose and how much you pay.

SaaS LMS/cloud-based LMS vs. hosted LMS

A SaaS LMS or cloud-based learning management system is hosted on the cloud by a service provider. The users can access the LMS platform from a web browser, and user data and content is hosted in the cloud.

In contrast, a hosted LMS is hosted on your organization's server and is highly customizable. The responsibility of data storage, security, and privacy lies in the hands of your organization.

Corporate LMS vs. academic LMS

Corporate LMS is designed to create, organize, and track the training of employees, partners, and customers of an organization. It is typically used for compliance training, customer and partner training, and employee onboarding purposes.

An academic LMS provides features that support classroom learning and distance education in schools and universities.

Integrated LMS

Many modern LMS tools provide the ability to communicate with third-party systems used in your organization. With an integrated LMS, you can synchronize your data across various applications and automate workflows to enable a seamless user experience.
Who can use an LMS?
An LMS can be used by a variety of small, medium, and large-sized organizations where various stakeholders need continuous training. In today's world, online training is more suitable and effective than traditional classroom training. Here are some of the industries in which online learning management systems can be used: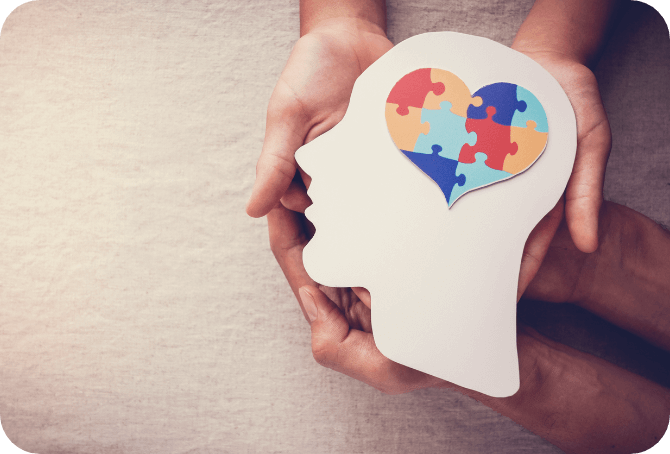 Educational institutions
An LMS is perhaps most suited for educational institutions than any other industry. In recent times, as the COVID-19 pandemic necessitated the switch to online learning, many schools and colleges have used an LMS to temporarily replace or complement classroom learning. The benefit of using an LMS for education is that the online courses and assessments can be customized to provide a more personalized approach for students.
Real estate industry
Real estate agents must have up-to-date knowledge of their industry standards and need to be certified for certain tasks. The use of an LMS to train real estate agents can bring training costs down and also help them complete the training at their own pace.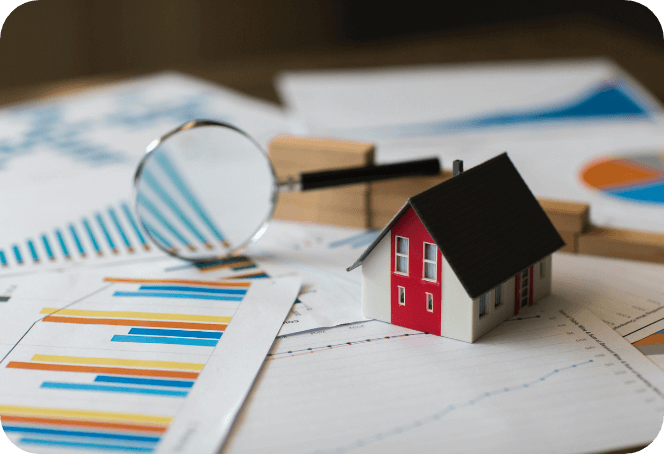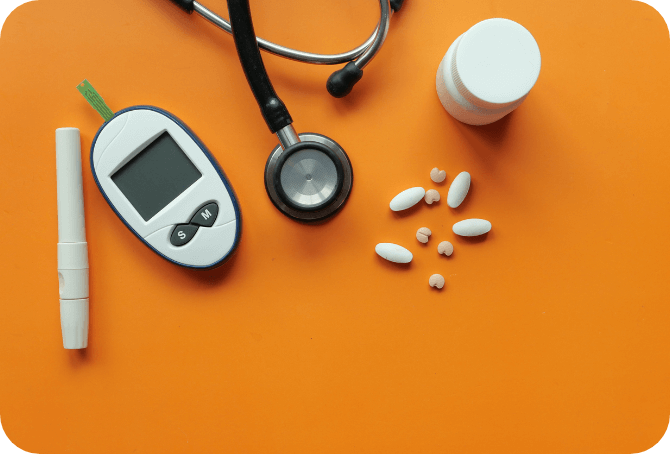 Healthcare industry
Healthcare systems across the world are constantly changing with the advent of modern technologies and changes in medicine. A well-implemented LMS can aid in providing the right kind of training for healthcare workers and providers, leading to better healthcare services.
IT and manufacturing industry
IT and manufacturing employees need to be constantly up to date on changes in technology and are often required to complete compliance training certifications. Using an LMS for employee training will help IT and manufacturing employees achieve their learning goals from the comfort of their computers.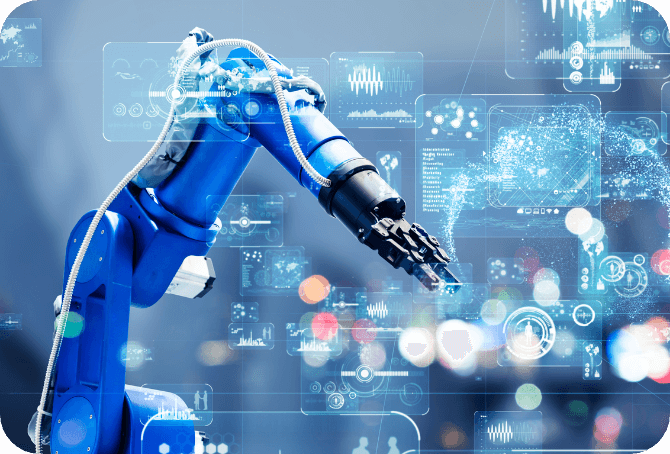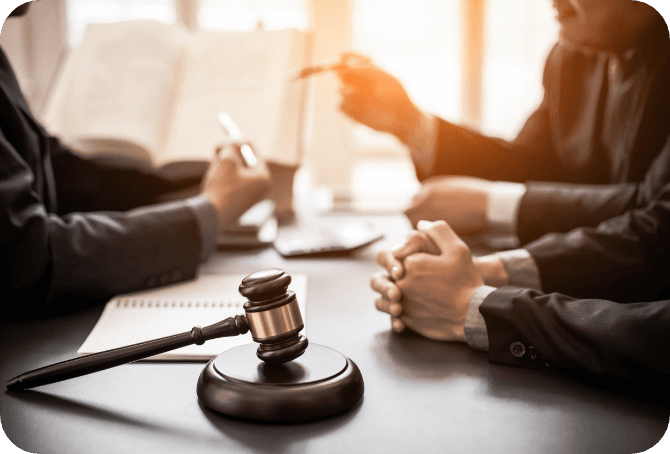 Legal industry
Policies and laws change from time to time. A well-organized LMS tool can help paralegals to stay updated with the latest news, laws, and policy changes.
Public sector
Training a large government workforce can be difficult, and can take a lot of time and cost. Adapting to use learning management systems makes it easier to train employees, close skill gaps, and save funds.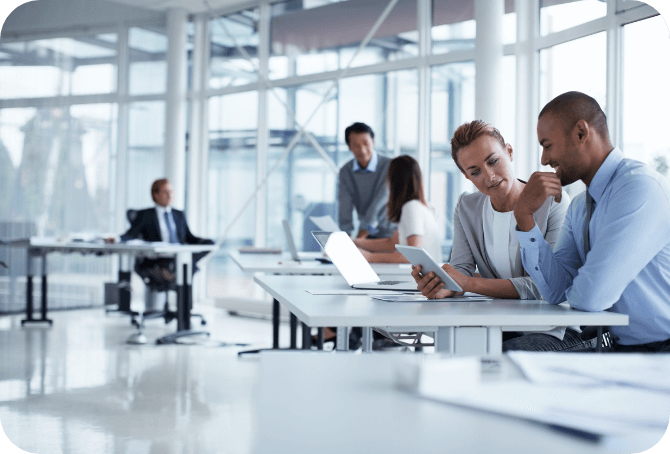 What can an LMS be used for?
An LMS can be instrumental for all types of corporate and organizational learning activities. Here are some of the examples of the most common uses of LMS:
Employee training

Employee training in an organization is a continuous process. An online LMS saves time and effort in corporate learning by automating the creation, delivery, and tracking of employee training activities.

Customer training

Customer training improves the customer experience by providing information that supports and educates the users of your product or service. Using an LMS for customer training can help customers stay up-to-date with the features and use your product and services effectively.

Partner training

Partner training is important to achieve and sustain brand consistency. Using a learning management system makes your resources always accessible and can help train your partners in an organized, cost-effective way.

Employee onboarding

Training and assessment are essential for new employees to integrate with your organizational culture. Using an LMS platform facilitates the creation of engaging learning programs for your employees to get them started with their new job.

Compliance training

The workplace policies and processes followed by all organizations should align with legal guidelines and industry regulations. Using an LMS for compliance training ensures your employees receive regular and up-to-date training on company rules and regulations.

Sales enablement

Sales enablement ensures that the sales team has the resources they need to close more deals. Learning management software enables quick access to resources and training materials to sell your product or service effectively.

Educational training

Using an LMS in schools, universities, and other educational institutions helps teachers and instructors automate the process of delivering lessons, creating and grading assessments, and tracking the overall progress of their students. It creates an environment where traditional learning can be blended with eLearning to enhance the student experience.
What are the benefits of an LMS for admins?
The following are the benefits of using an online learning management system for your training programs. With an LMS, you can:
Organize all eLearning courses in a centralized location
Easily track learner progress and measure training effectiveness
Build engaging and up-to-date learning materials using different lesson types
Assess the understanding of learners by integrating quizzes and assignments
Reduce the time and effort required to create training resources
Save the cost involved in carrying out classroom training
Enable reusability of content
Create personalized learning paths for individuals
What are the benefits of an LMS for learners?
Learning management systems not only benefit the organizations, but also their learners. An LMS offers learners:
Unlimited access to courses from anywhere and at any time
Self-paced learning and increased knowledge retention
Reduced dependency on instructors
Access to individual learner reports to analyze their own progress and performance
What are the key LMS features?
In order to deliver effective online training, an LMS must include the following key features:
Course and user management

An LMS should provide an intuitive and flexible interface to build and manage courses effortlessly. It should support a wide range of lesson, quiz, and assignment types to increase learner engagement. An LMS must also facilitate user management activities, including adding users to the LMS, determining their access levels, and assigning courses and tests.

Course analytics

An LMS tool should have built-in reporting tools to track and monitor learner progress. It should enable businesses to generate real-time reports and draw actionable insights on the impact of online training.

Security

The primary focus of an LMS provider should be to keep your data safe. As a learning management system deals with important user and company information, it should have a sound safety protocol in place to ensure your information is not stolen or misused.

Certification

Various organizations provide completion certificates for the courses offered to the learners. Many learning management systems have the feature to create customized certificates for corporate training.

Mobile options

Mobile accessibility provides increased flexibility and ensures that important information is always available at their fingertips. With iOS and Android apps, learners can access online courses anywhere and on any device.
How does an LMS work?
Once you've chosen the right LMS for your organization, you need to set up a process to build a learning environment.
Create eLearning courses

The first step in setting up a learning management system for your organization is course creation. The administrators can log in through the admin interface and add contributors and instructors to co-author the courses. You can incorporate multimedia content along with text to make your courses more interesting and engaging for learners. You can also add assessments and quizzes to check learner understanding.

Deliver courses to learners

Once you've created your courses, you can publish them to your learners. Based on the needs and structure of your organization, you can offer open or restricted enrollment for your courses.

Learner experience

Your learners can log in through the learner interface and take the courses available to them. They can complete the assignments and quizzes assigned and submit them for evaluation, as well as interact with other learners and instructors to participate in conversations and generate ideas.

Evaluate assessments

Once your learners have submitted their work, you can evaluate their assessments and grade them. You can analyze their test performance and provide personalized feedback.

Track progress and make improvements

The most important feature in a learning management system is tracking and reporting. With a good LMS, you can generate real-time reports on various performance metrics such as enrollment statistics, course completion percentage, learner performance, and grades. You can use this data to analyze the impact of your training programs and make improvements to your content.
Choose the best LMS for your organization:
Zoho Learn LMS
Zoho Learn provides a complete learning management system to help you manage and deliver your online training. It gives you a comprehensive platform to build effective training programs, evaluate the understanding of your learners, and track their activity and progress.
Effective online courses

Use Zoho Learn's drag and drop course builder to create interactive and up-to-date courses for your learners. Get your learners fully engaged by building media-rich learning experiences, and choose from a variety of content types—document, video, audio, image, or text—based on the needs of your learners. Break your course content into different lessons you can easily organize into chapters.

Learner assessment

Zoho Learn makes it easy to tailor your quizzes and assignments based on your assessment requirements. Incorporate a variety of question and assignment types, including multimedia, text, and audio. Set rules and specify guidelines by customizing the settings of your quizzes and assignments. Evaluate, grade, and provide feedback for the submissions uploaded by your learners.

Tracking and reporting

Zoho Learn provides detailed reports for your courses and updates in your knowledge base. Monitor your learners' progress and completion rates as they go through the courses with course statistics and reporting. You can also track user activity in your articles to analyze user engagement and contributions.

Social learning

Zoho Learn provides an interactive platform to promote peer-to-peer learning and conversations that can lead to deeper insights. Discussion boards allow learners to post questions and ideas on course subjects to participate in conversations with instructors. Learners can provide ratings and reviews for the courses to help course authors and instructors improve their content.
Start your learning management journey with Zoho Learn.