Quiz Builder
Create interactive quizzes using our intuitive quiz builder. Add questions and answers with images, videos, and rich text. Customize your quizzes with a variety of assessment and question types. Assess your employees with single answer, multiple choice, or fill-in-the-blank questions.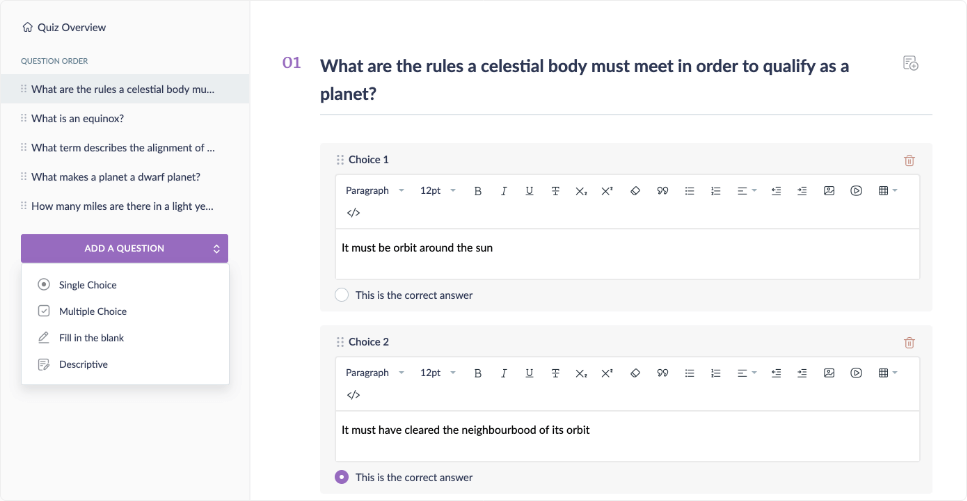 Custom Answer Feedback
Add custom answer feedback to your quizzes to show learners after their quiz submission. Choose to add separate customized messages for correct and incorrect answers or a common message for all answers.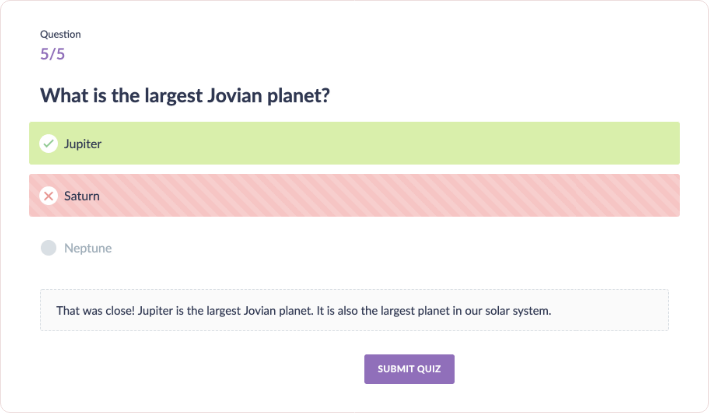 Quiz Preferences
Customize each quiz based on the type of quiz you want to conduct. Set a minimum passing score for your quizzes and limit the number of attempts for a single quiz. Create a timed quiz by enabling the countdown timer. Set your own question order or randomize the questions for each attempt.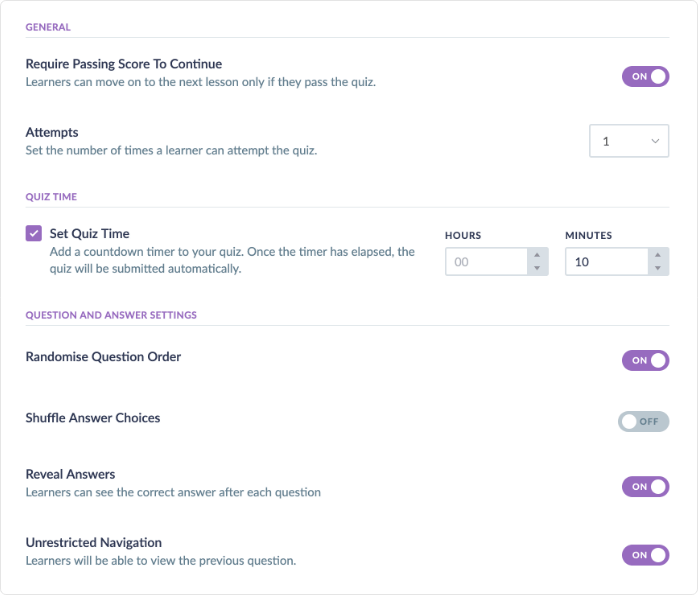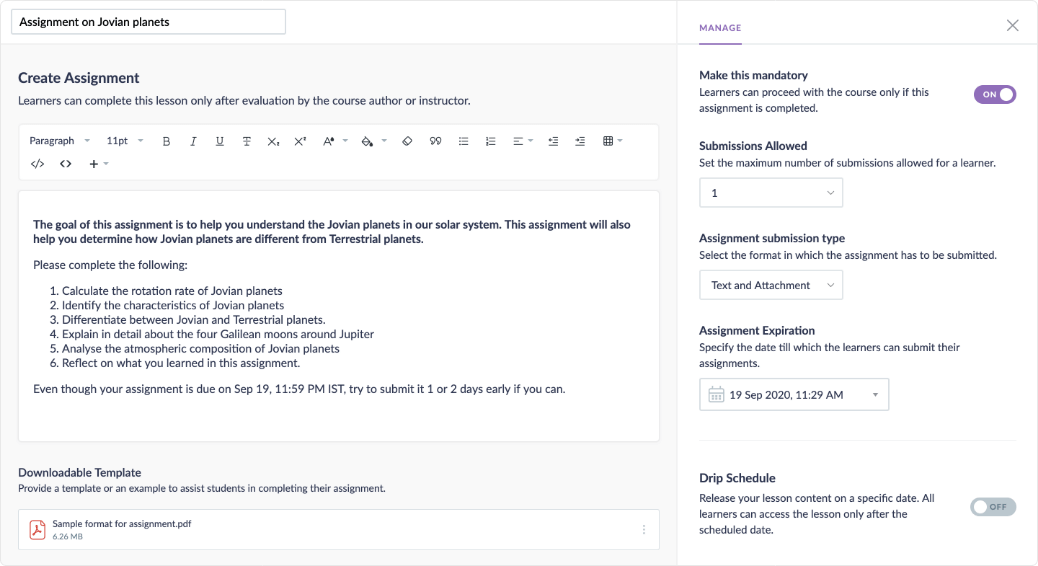 Set Assignments
Create assignments to assess the competency of learners in your course material. Specify guidelines by managing the settings of your assignments. Set the maximum number of submissions allowed for a learner, assignment expiration, and the format of submission.
Evaluate Submissions
Evaluation facilitates a feedback loop between instructors and learners. Review, grade, and provide feedback for assignment and descriptive answer submissions uploaded by all learners in a course.