How do I check the billed/unbilled hours and amount of a task/project?
You can generate a report for the billed/unbilled hours and for billed/unbilled amount for a task in a project. With the help of this report, you can check all the details involved. To generate this report,
Navigate to Reports -> Projects and Timesheet -> Project Details.
Select the Customize Report option present on the top left of the screen.

Here, select the customer from the Customer Name drop down. Once the customer is selected you will be able to select the projects they are associated with from the Project Name drop down.
The Report By drop down allows you to generate the report based on Task, Staff or Task & Staff.
Click on Run Report after selecting the required details for generating the report.
The report tables below will show the data according to the option selected in the Report By drop down.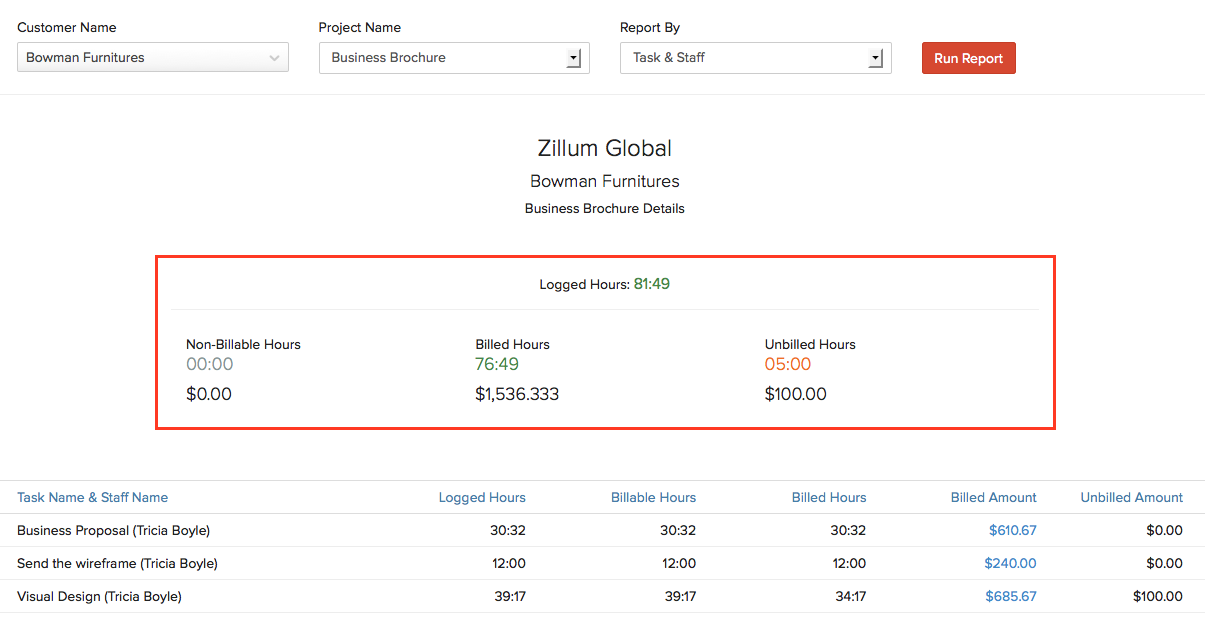 and the amount corresponding to each of them.
---