How do I record a credit card refund that has been issued via Stripe?
A refund issued via Stripe can be recorded by creating a Credit Note directly from the respective invoice.
To record the refund:
Go to the Invoices module in the Sales dropdown.
Select the invoice for which you have issued the refund.
Click the More dropdown and select Create Credit Note.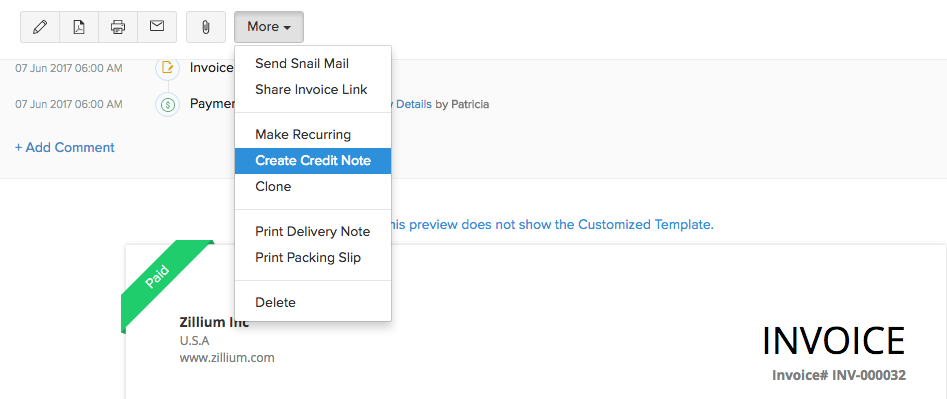 Verify the details in the Items Table.
Click Save.
Click the More dropdown in the credit note and select Refund.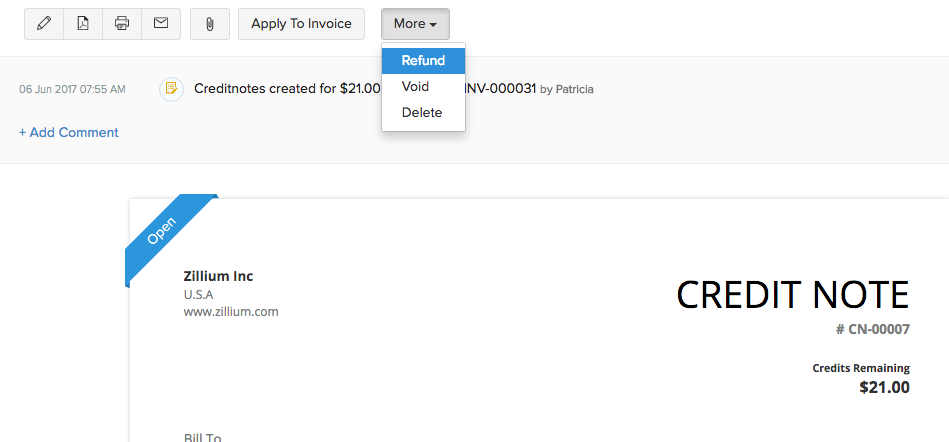 Select Stripe Clearing Account as your From Account and verify the populated data in other fields.
Click Save.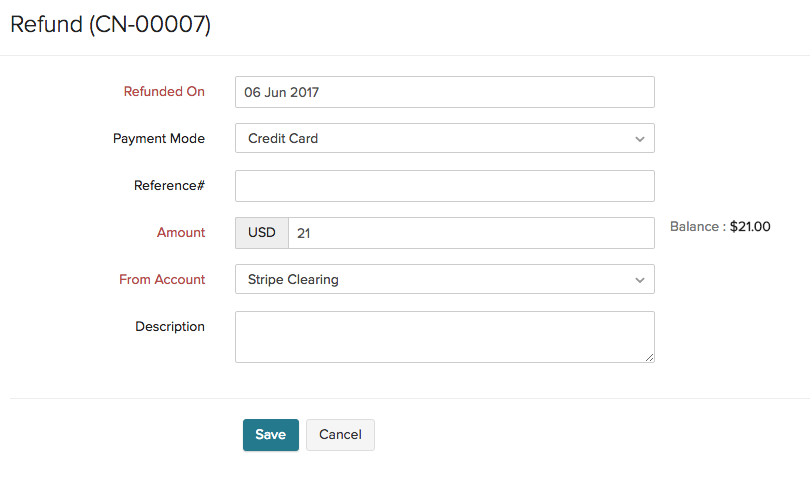 To record the fees refunded by Stripe:
Navigate to the Banking module.
Select Stripe Clearing account from your list of accounts.
Click the Add transaction dropdown from the top-right corner.
Select Expense Refund under Money In.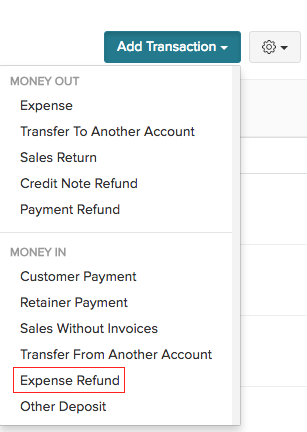 Select Stripe Fees as the From Account.
Enter the amount.
Fill in the other required fields and click Save.