How to bulk-update the account names in chart of accounts list?
The Chart of Accounts in Zoho Books consists of a wide range of accounts that are generally used in any type of business. The accounts are classified into different types such as Income, Expense, Equities, Liabilities, and Assets. If you are not sure about customizing accounts for your business or on different business scenarios, please take the help of your accountant or bookkeeper.
You can bulk-update the account names in the chart of accounts list. Here's how:
Go to Zoho Books and click Accountant > Chart of Accounts from the left sidebar.
Click the Gear icon, select Export Chart of Accounts and edit the account names as you wish in the exported file.
Once again, click the Gear icon and select Import Chart of Accounts.
Upload the edited Chart of Accounts file.
Click Overwrite to replace the identical records in Zoho Books with that of the import file.
Select the Character Encoding based on your import file and click Next.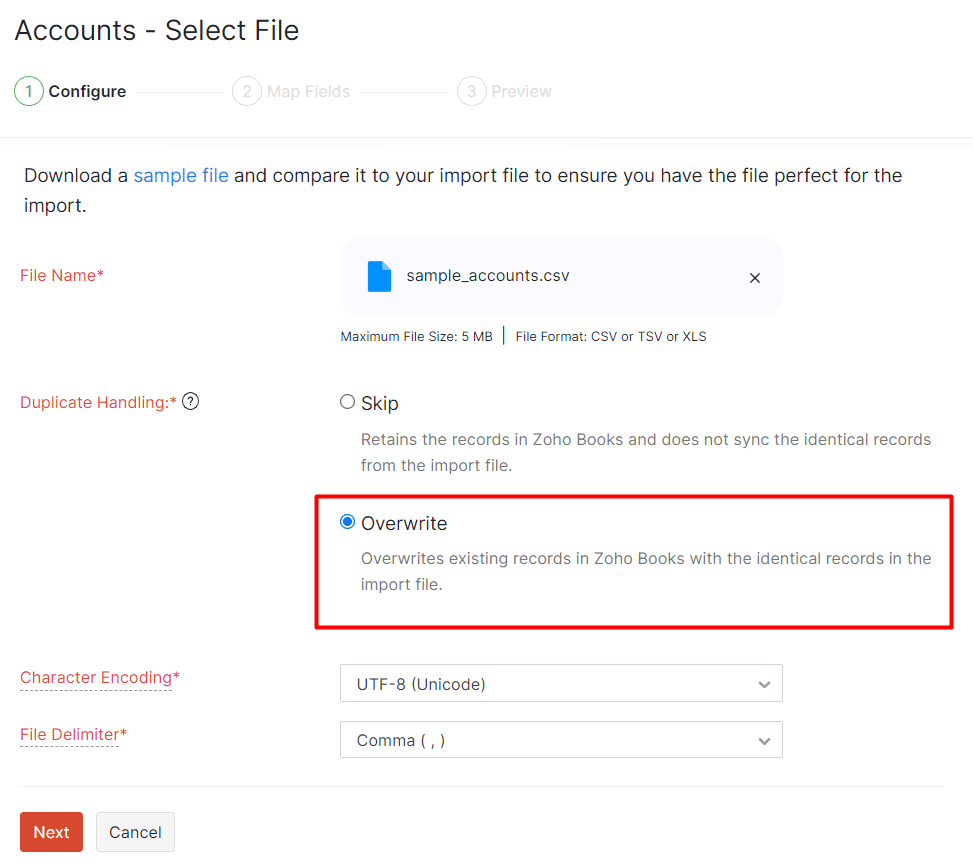 In the configure page, the user needs to choose the Account ID option from the drop down to override the Account Name.
Once you map the fields, click Next
In the preview page, click Import to finish importing the file.