Inventory
What are the ways to stock up a warehouse in Zoho Inventory?
Issue a transfer order to move your goods between warehouses.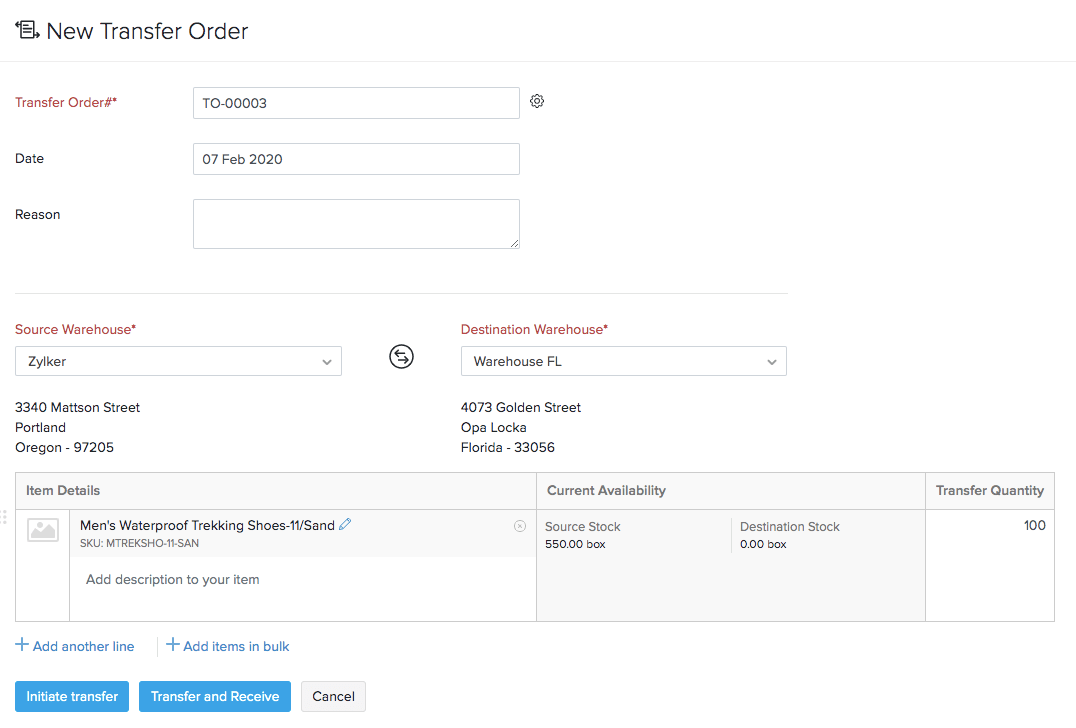 Issue purchase orders and bills and select the preferred warehouse to which your purchased goods has to be delivered. However, it is not possible to have each item delivered to different warehouses.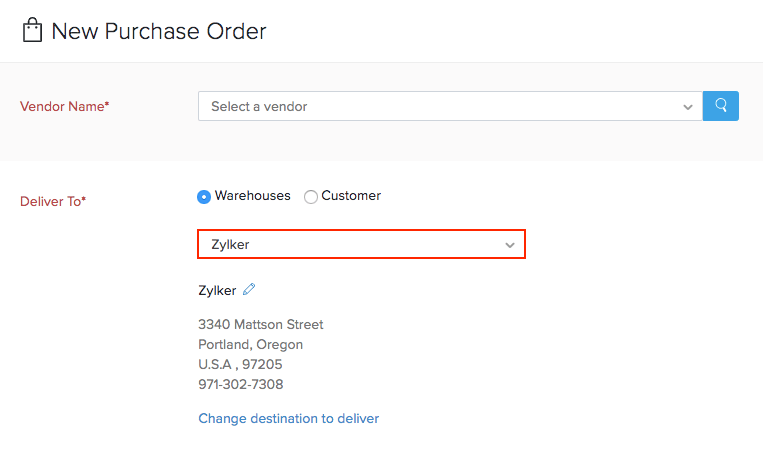 While recording sales returns, you can select the warehouse where you want to deposit the returned goods.
While making inventory adjustments, you can select the warehouse in which you want to adjust stock for an item.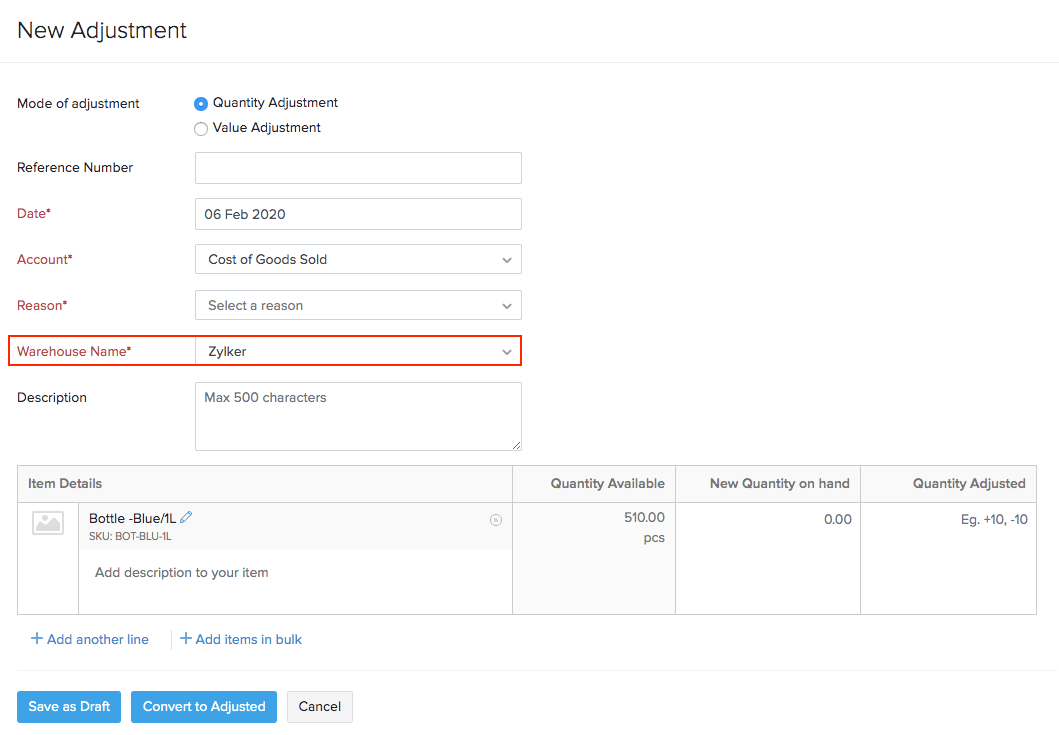 While creating bundles for a composite item, you can select the warehouse to which the bundles should be added. The bundles that can be created is calculated based on the availability of the associated items in the selected warehouse.