Inventory
How to record a tax authority?
The tax authority is the department or division where a contact's non-taxable sales have to be reported. E.g. Travis County Tax Office.
To record a tax authority:
Click on the gear icon on the top-right corner.
Select the Taxes option from the drop-down.
Navigate to Tax Authorities by clicking on the concerned option.

Click on the drop-down button that is adjacent to the +New Tax button.
A pop-up for recording the tax authority opens up.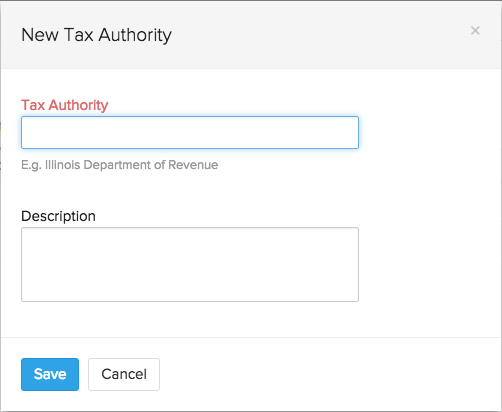 Fill in the necessary details.
Click on the Save button.
The Tax Authority will be added successfully.
Now you can associate this tax authority to a contact when you exempt him/her from tax.