Inventory
How to generate a Product Sales Report?
To generate a product sales report,
Log in to Zoho Inventory.
Navigate to the Reports module.
Select the Product Sales Report under the Inventory section of the Reports page.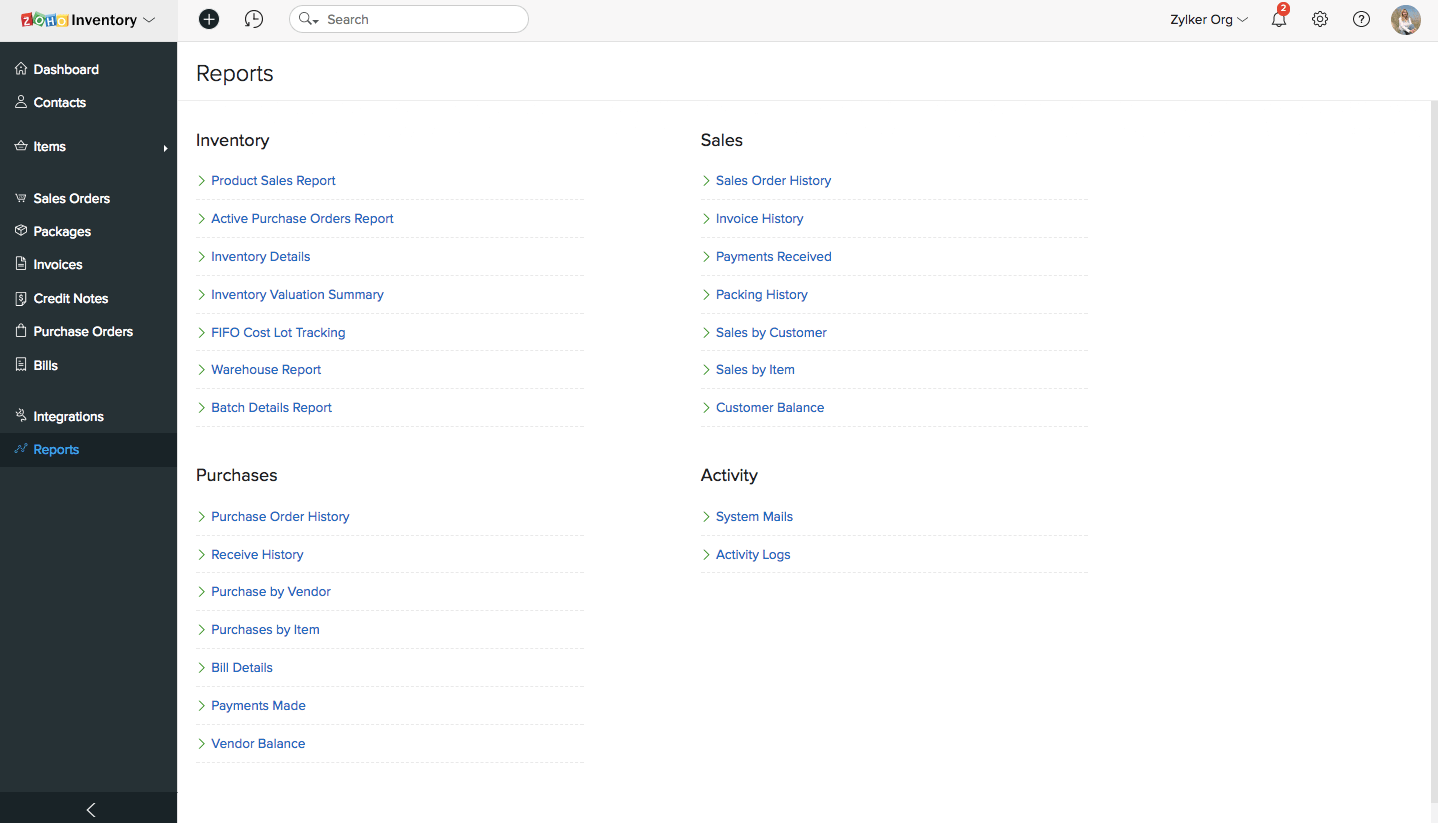 Select a Date Range for your report. It can be a standard date range from the previous year or the current year and it can also be a custom date range.
On selecting a standard choice, the From and To date fields, will be automatically derived.
In case of a custom date range, you can manually change the From and To date fields.
Once you ready, click on the Run Report button to generate the product sales report for that period.
Note: The price amounts will be displayed in your base currency.
Tools: Print - Export report - View in Zoho Sheet - View in full screen
Takeaways
The product sales report includes the following data fields - PRODUCT NAME, SKU, MARGIN, QTY SOLD and TOTAL SALES PRICE.
The report data can be sorted as per any of these fields.
Other than giving you the general sales stats for your inventory items, this report also calculates the average profit(%) made by you for an item during a chosen timeframe.
Clicking on a product name on this report will redirect you to the items module bearing the overview page of that item.