Inventory
How to import item adjustments in Zoho Inventory?
You can import bulk data from your hard-drive into the item adjustments modules within Zoho Inventory. This saves you a lot of time from manual entry.
The import process involves three phases:
---
Phase 1 - Uploading the import file
Login to your Zoho Inventory account.
Navigate to Items > Inventory Adjustments module on the side bar.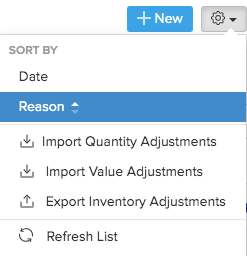 Click the drop down.
Choose the type of adjustment you want to import.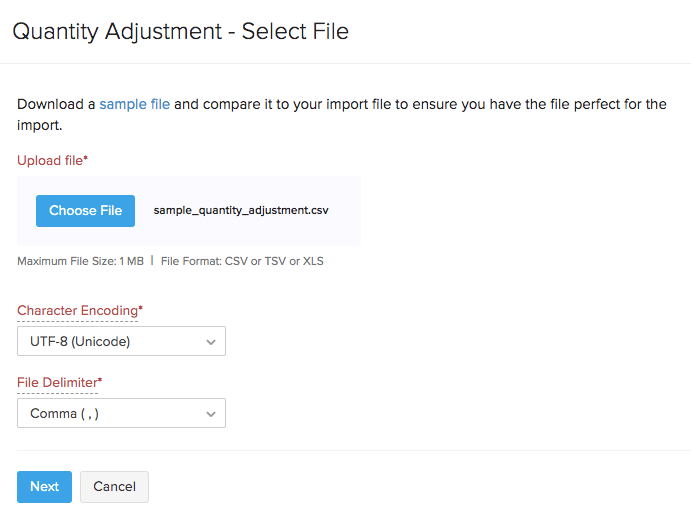 Upload the relevant .csv or .tsv type file from your hard-drive.
Note: You can download and refer the sample file from this page for your reference to prepare the data on your import file.
Choose the character encoding involved from the drop-down. By default, the character encoding is UTF-8(Unicode).
Choose the File Delimiter(comma or semicolon). By default it will be comma for a .csv type file.
Click Next to proceed to mapping the fields.
---
Phase 2 - Mapping import fields
Zoho Inventory will automatically match the similar fields and map them. You can manually match the unmapped ones or alter mapped ones.
At the bottom, enable the option Save these selections for use during future imports to automate mapping for future item imports.
Click the Next button to proceed.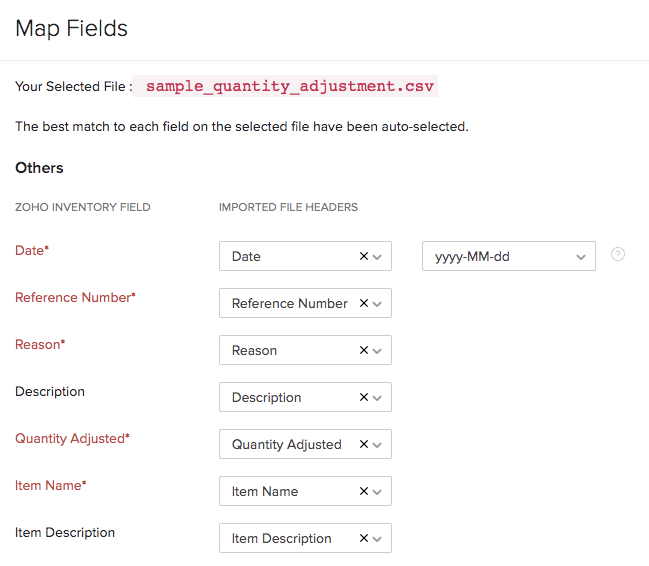 ---
Phase 3 - Preview before completion
Here a synopsis of the no. of invoices ready for import, no. of skipped records and unmapped fields will be shown.
You can make any changes by clicking the Previous button.
If everything is ready, click Import button.
Likewise, you can swiftly upload large volume of data into the other modules in Zoho Inventory.
---