Inventory
How do I associate one bill with multiple purchase orders?
You can associate many purchase orders and create a single bill for them if the purchase orders are issued to the same vendor.
Important Note: Purchase orders that are billed together must be associated to the same vendor and all purchase orders that need to be billed must be in Issued status.
To do so:
Click on the quick create icon '+' near Bills tab on the sidebar.
The new bill page opens up.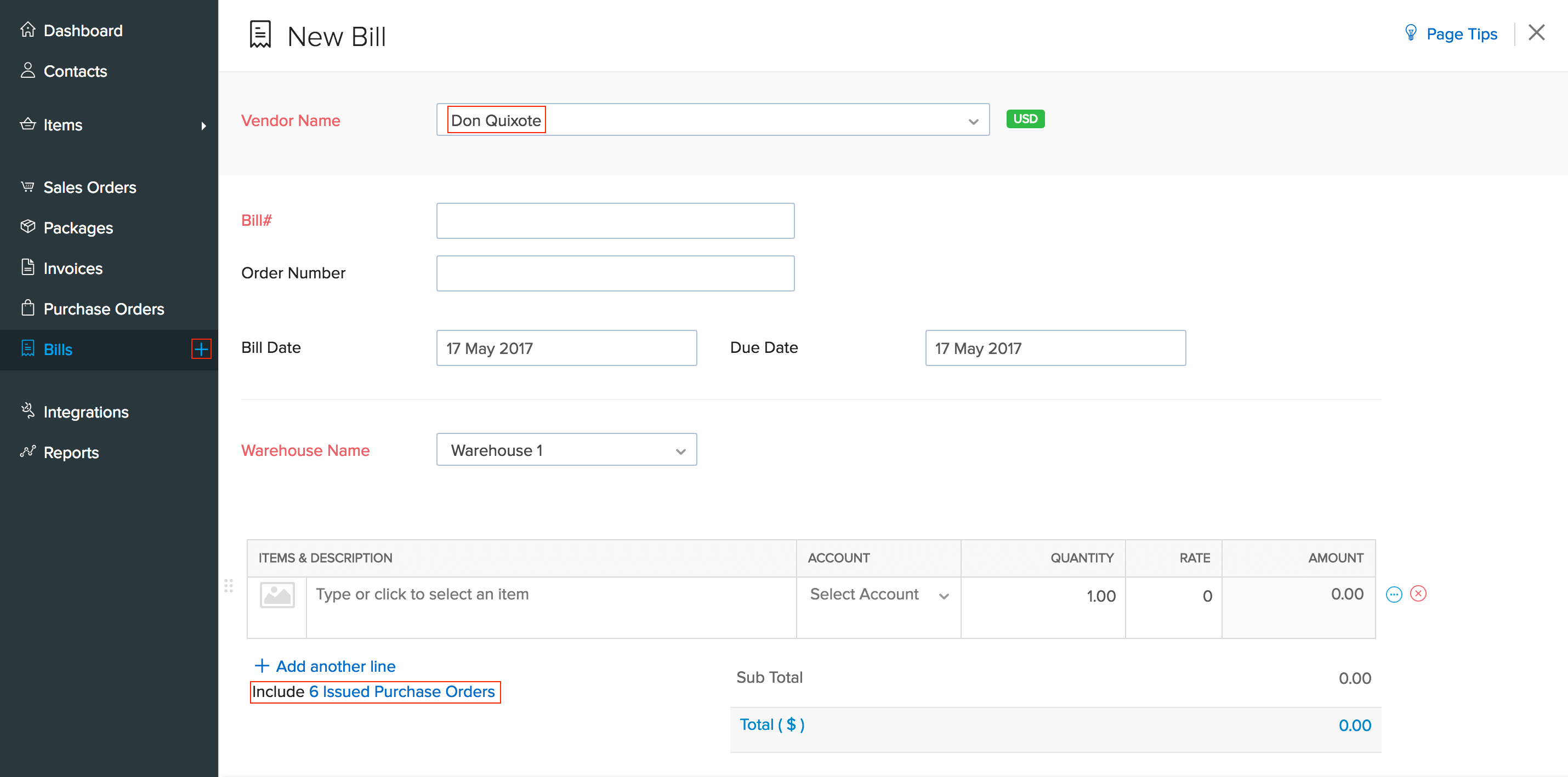 Select the vendor for whom you wish to bill multiple purchase orders together(say n number of purchase orders).
On doing so, an option called Include n Issued purchase orders becomes visible below the items & description fields.
Click on this option.
A pop up containing all the issued purchase orders associated with that vendor shows up.
Select the purchase orders that you wish to bill together.
Click on the Add button.
All the purchase orders you have selected, gets added to the bill.
Fill up any additional details and then click Save to create a bill for multiple purchase orders.