Preferences
Let's have a look at the various settings you can configure for the Projects module in Zoho Books.
In this page…
General Settings
To configure your project preferences:
Go to Settings > Preferences.
Select Projects in the left menu and choose your preferences.
| Fields | Description |
| --- | --- |
| Round off time | You can change the round off preference of the time entries you record as follows: Round up to, Dont round off, Round down to, Round to nearest. |
| Enable approval for timesheet | If this box is checked, the project manager will have to approve the time entries before they are invoiced |
| Enable customer approval for time entries | If this box is enabled, the client will be requested to approve the entries before they are invoiced. |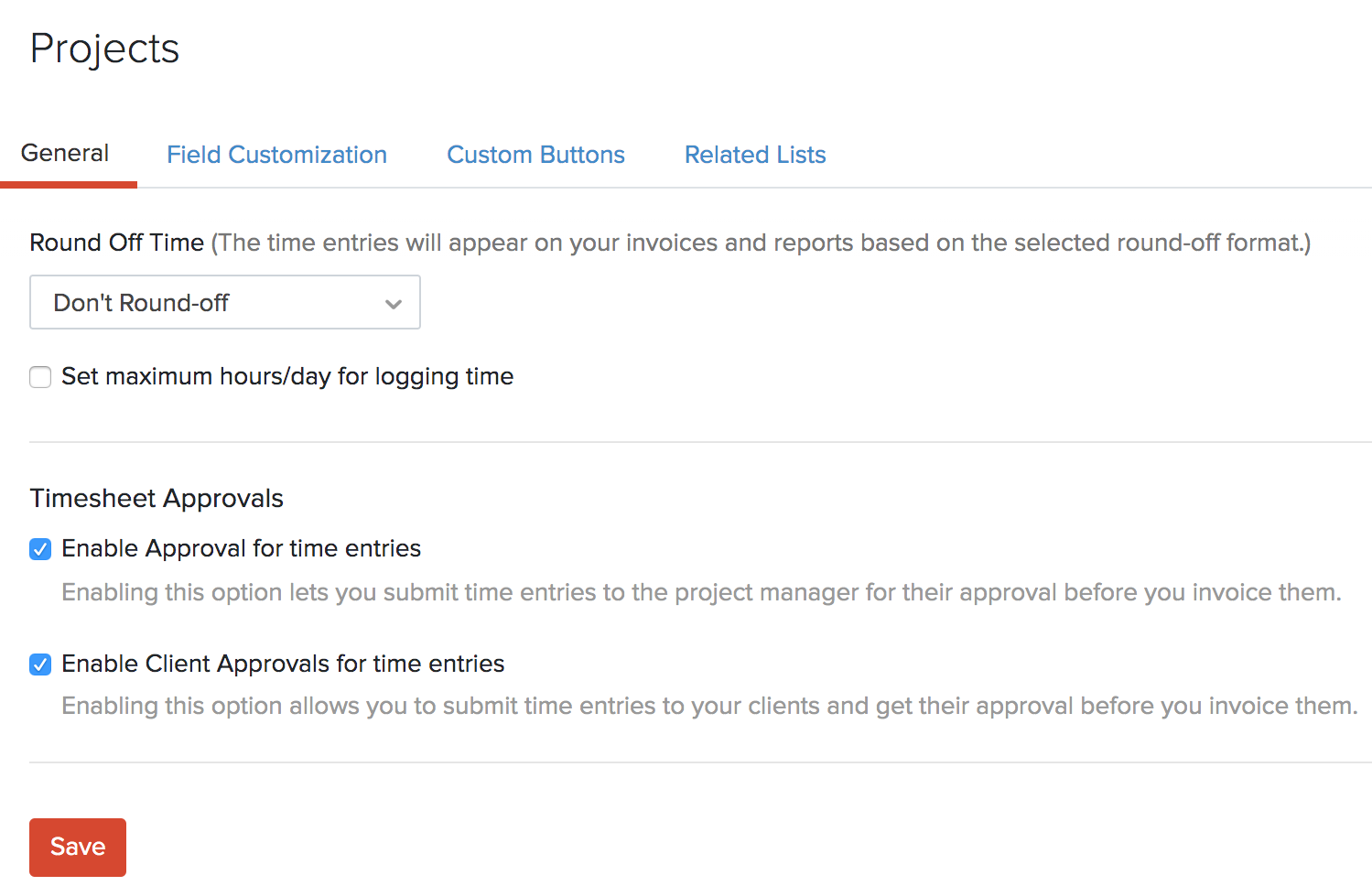 Field Customization
You can add multiple custom fields for the Projects module and assign different data types for each of them. Learn more about Field Customization.
Custom Buttons & Links
You can create new buttons in the Projects module to perform specific actions for your transactions, or to open external links. You can create them using a deluge script and execute actions based on the functions you add. Learn more about Custom Buttons & Links.
Related Lists
You can view and fetch data from different modules using lookup fields or from the third-party service providers using deluge scripts in the related lists tab. Learn more about Related Lists.
Related