Quick Invoicing, faster payments
Online invoicing ensures faster payments! With Zoho Invoice, it is not just about sending the invoice but getting paid faster, keeping track of overdue invoices, and more.
All invoices on one page!
Some invoices are paid quick, some partially paid and the rest overdue. Manage and maintain all your invoice transactions on one page to sort out the ones which need attention.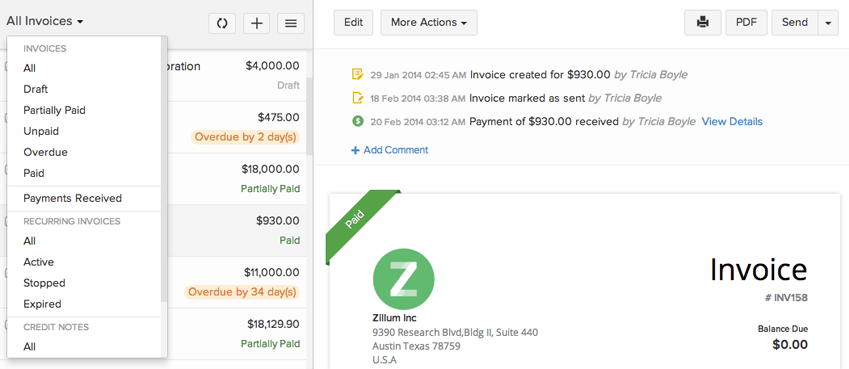 View invoice history
See what changes you have made to the invoice since the date of issuing. Check on price revisions if you've made them, comment on them and interact with your customer through client portal.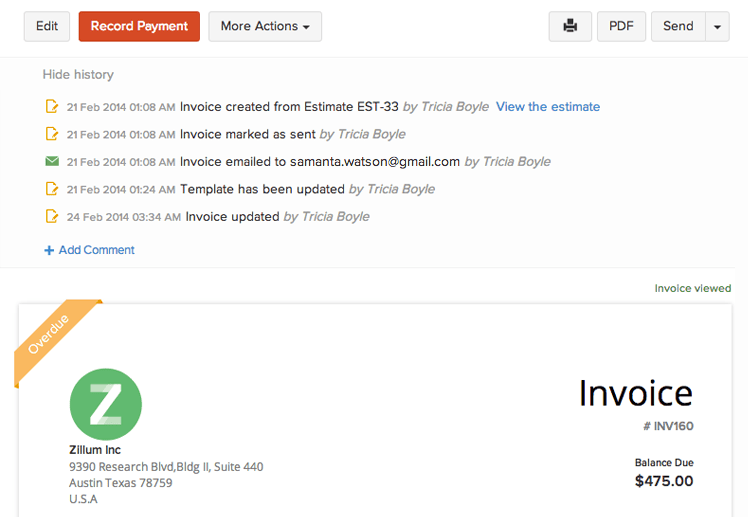 Customize your invoices. They're all yours!
Stamp your brand logo on your invoices before you send them out. Pick a template from our list and customize it according to your business needs.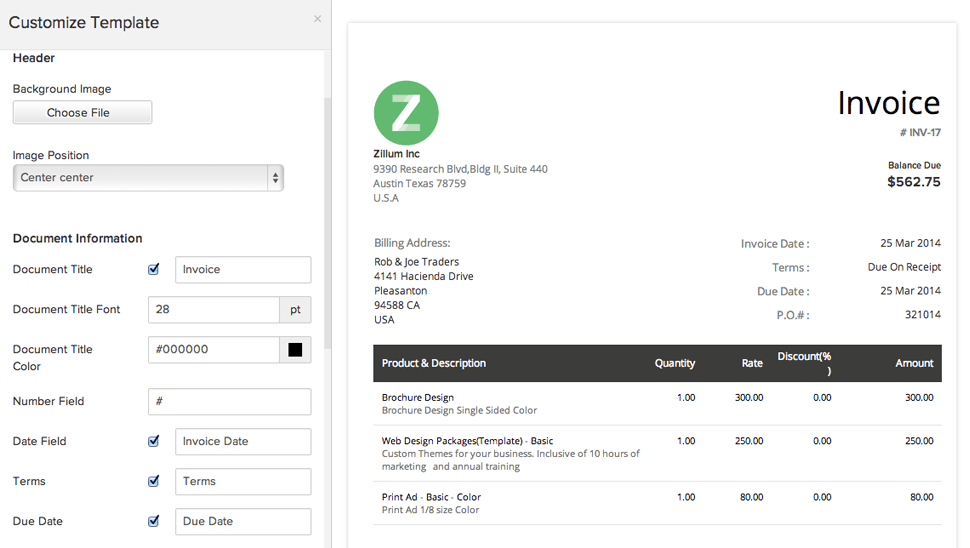 Get paid online - It's faster!
You don't have to deal with more and more emails and checks to get paid. Set up your payment gateway and let your clients pay you directly through them.
Payment reminders
Set up automatic payment reminders that will chase the late payments for you. Zoho Invoice will automatically update the online payment received and even notify you of the money coming in.

Sell Globally, Invoice Globally
Zoho Invoice allows you to send invoices in multiple currencies. Base currency adjustments can be made easily and you can analyze the revalued balances and the corresponding gain or loss to your bank and credit card accounts.