How can I downgrade my account?
To cancel your subscription, follow these steps
Go to the Settings icon and select Subscription.
In the screen that follows, you will see your plan details, renewal date, etc.
Hover your mouse pointer over the line item, and click on the Upgrade/Downgrade Plan.
In the next screen, click on Downgrade button present under your current plan.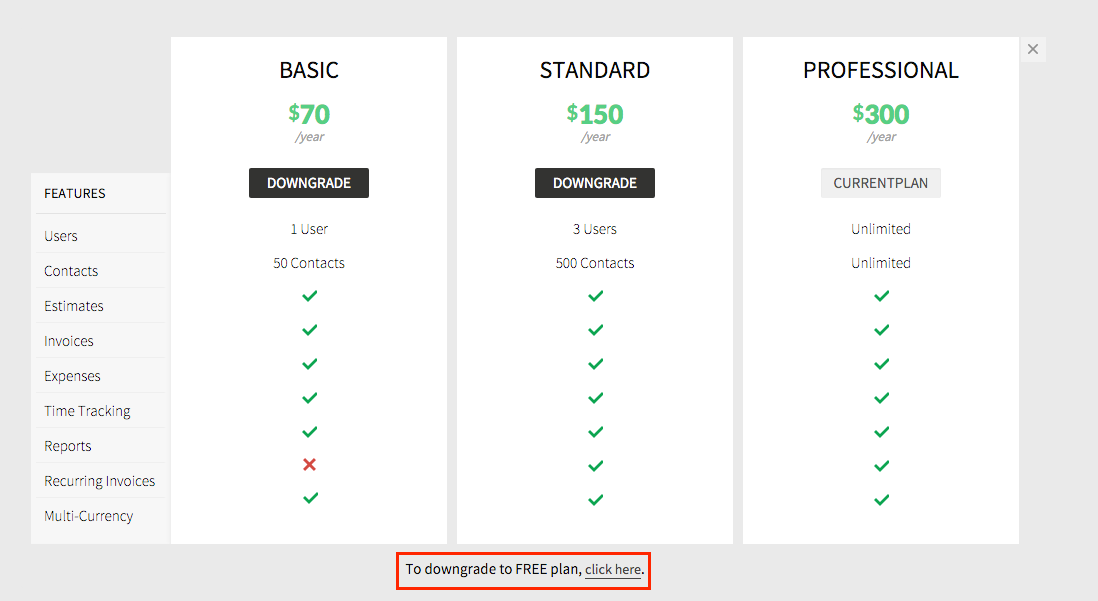 This opens a window where you have the option to cancel your subscription right away. Enter a Reason for Cancellation and confirm your downgrade in order to proceed. Your existing data will remain in read-only mode, although you will not be able to add new data. Read more