How can I downgrade my account from an existing plan?
To downgrade your account:
Log in to your Zoho Invoice organization.
Go to Settings > Subscription. You will be redirected to a page with details about your subscription plan, date of renewal, and subscription ID.
Click Change Plan, which will take you to another page where you can see the list of available plans.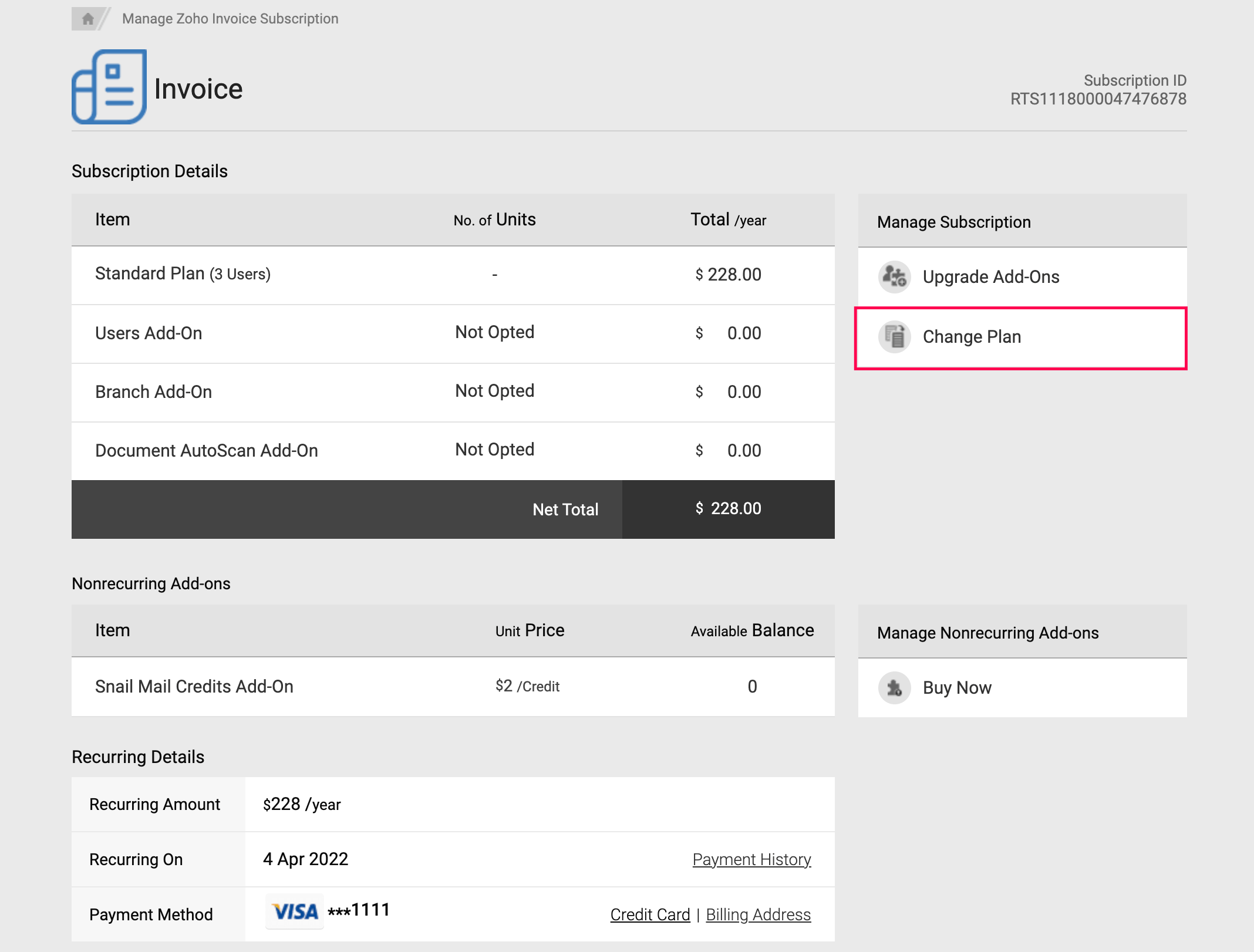 Click Downgrade under the plan to which you wish to move to.
The account will be downgraded to the new plan once you click Confirm.
To downgrade to the free plan, select the click here option in the bottom of the page.
Enter a reason for your cancellation. You can choose to cancel your subscription right away, or wait till the end of the current billing cycle for the cancellation to take effect.
Click Confirm Downgrade.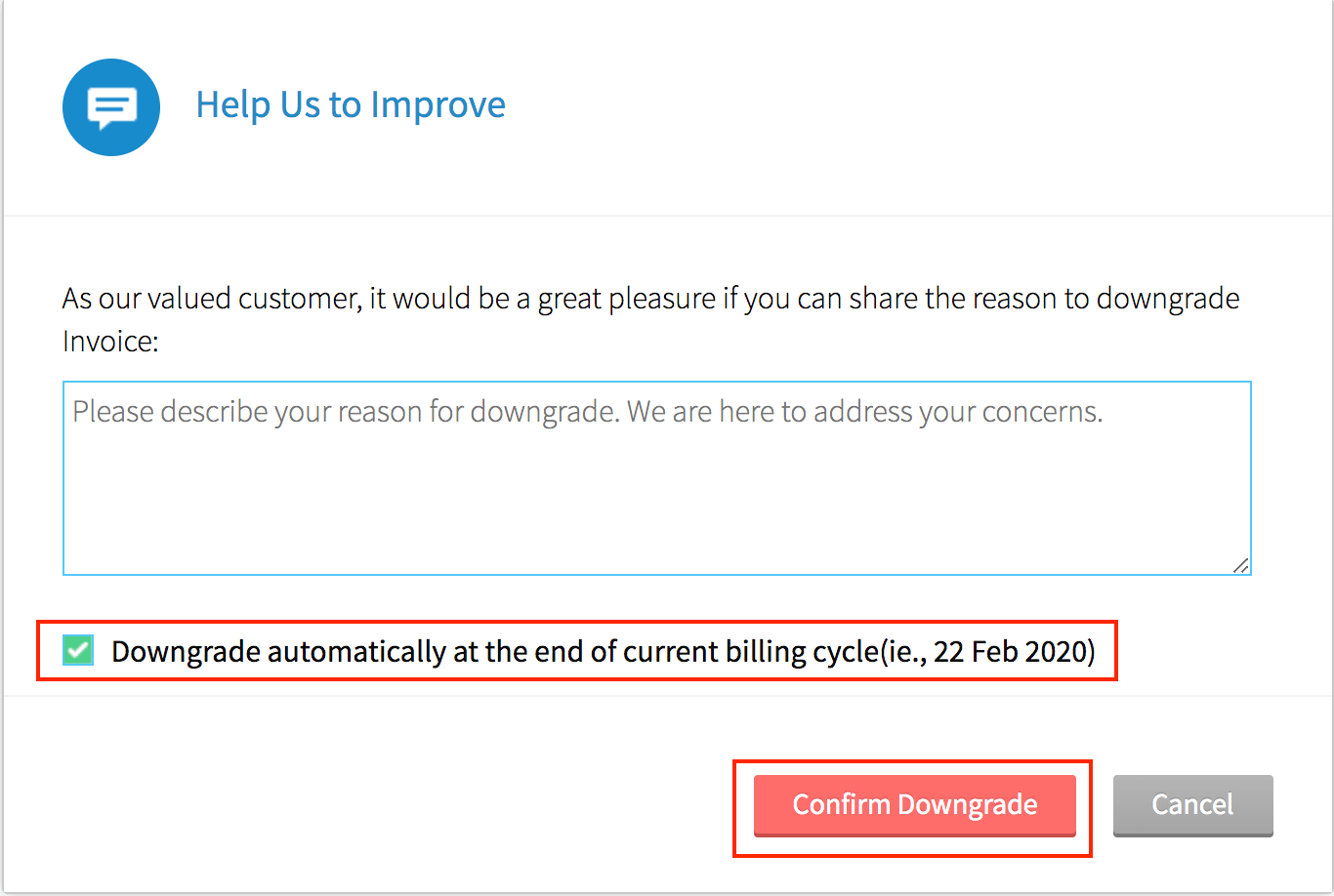 Now, your existing data will remain in read-only mode, and you will not be able to make any transactions or add any new data. You can learn more about how your data is affected after canceling your subscription.