How can I associate personalized templates to my contacts?
Templates in Zoho Invoice are used to send out Estimates, Invoices, Retainer Invoices and Credit notes. They can be broadly classified as PDF templates (for your invoices, estimates, etc) and email templates (mail notifications sent to your contacts). They can be created and modified under the Settings section. If you want all transactions relating to a particular contact to contain a unique template, you can associate the template with that contact.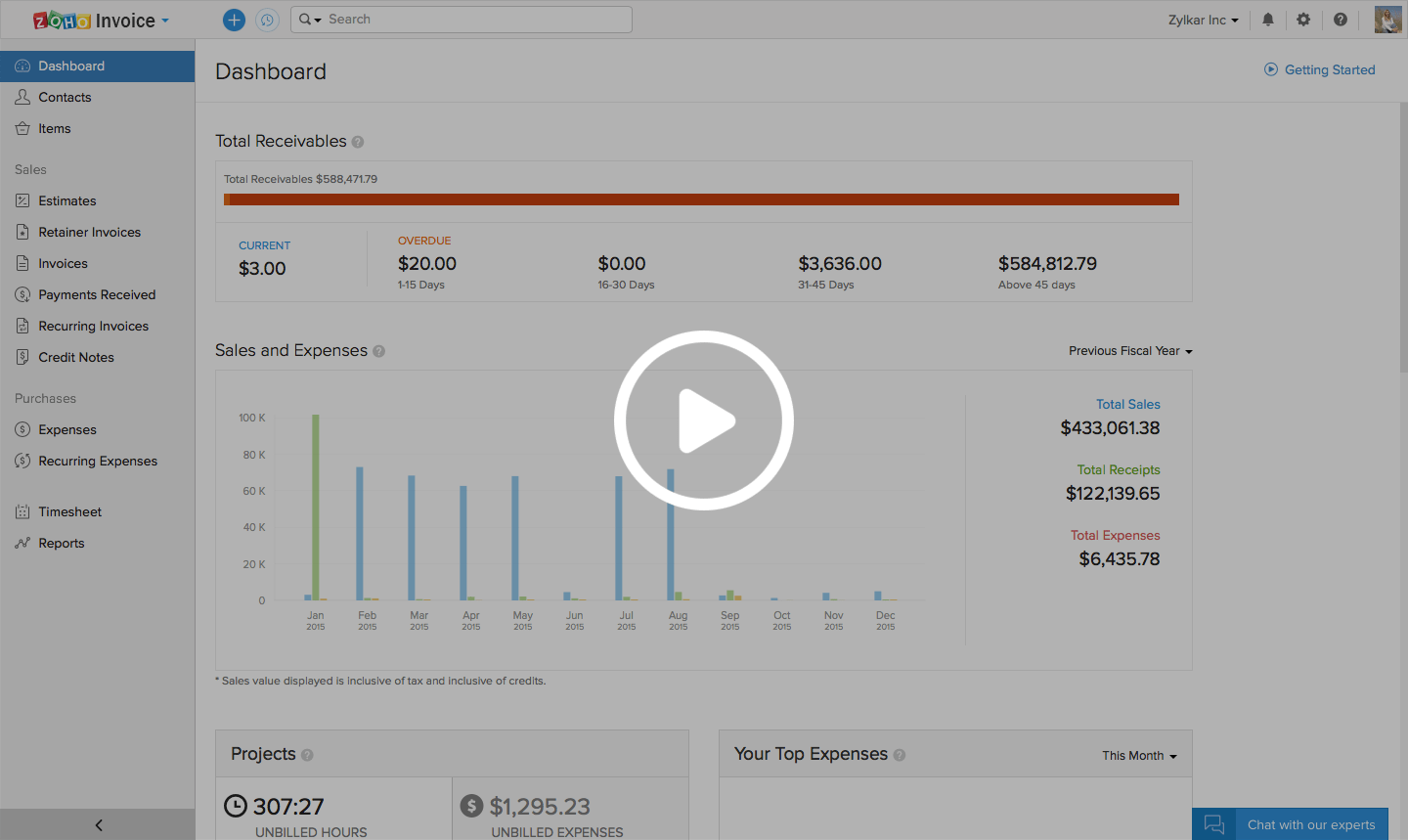 To associate templates to contacts, kindly follow the below mentioned steps:
Go to the Contacts tab. Browse the list of contacts and select the particular contact for which templates need to be associated.
Click on the More icon in the Contact Details Page and select Associate Templates.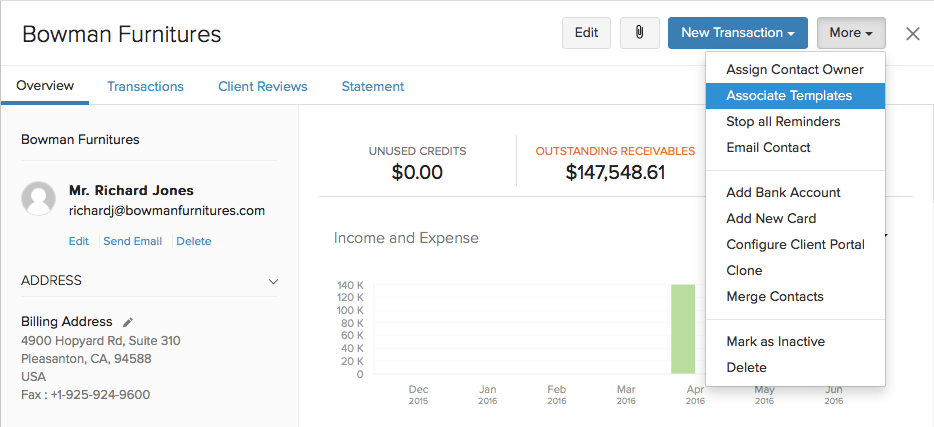 Associate each contact to a PDF template and an Email template. Click on the drop down to choose from the templates you've configured under the Settings page.
Save your changes to ensure that all future transactions with that contact will be created using these templates.