<< Back to Timesheet Approvals
Enabling Approvals
To enable approvals for your time entries:
Click the Gear icon on the top-right corner and select Preferences.
Head over to the Projects tab where you will find Timesheet Approvals.
Check the box next to Enable Approvals for time entries.
Click Save.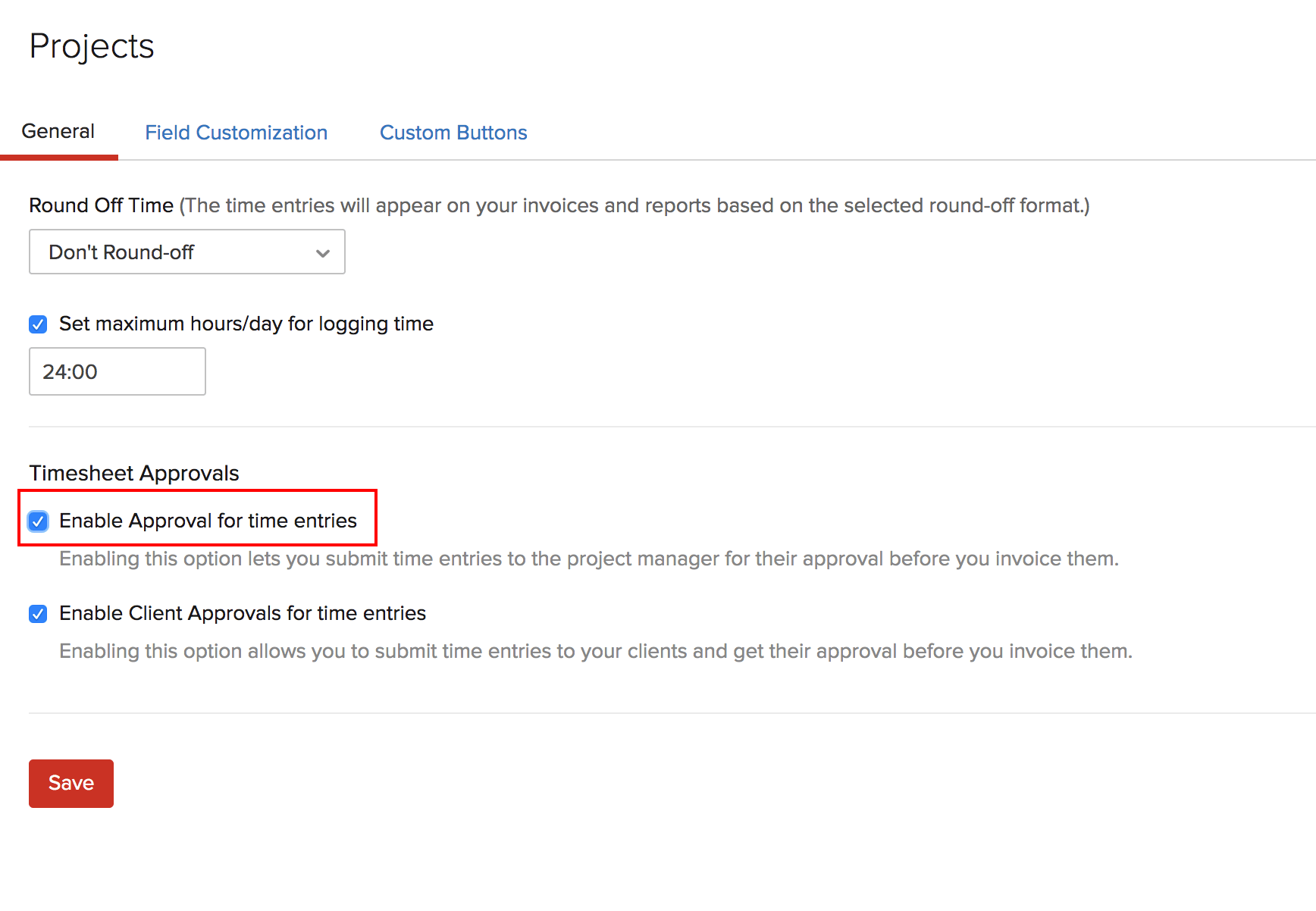 Approvals are available only for the projects that have it enabled. To enable approvals for a project so that you can submit its time entries for approval:
Navigate to the Projects tab in the Timesheet module.
In the project creation page, click Yes against the Enable Approvals for time entries option.
Select the Project Manager to whom the time entries of that project should be submitted for approval.
Click Save.
Insight: Only users of your organization who can access time entries can be assigned as a Project Manager.