Creating and Invoicing a Reimbursable Expense
1. Make the expense billable
Create a new expense.
Select the customer who is reimbursing you and check the box that says Billable.
Save the expense. This expense can now be converted to an invoice.
Note : Expenses that have not been marked billable cannot be invoiced to a client.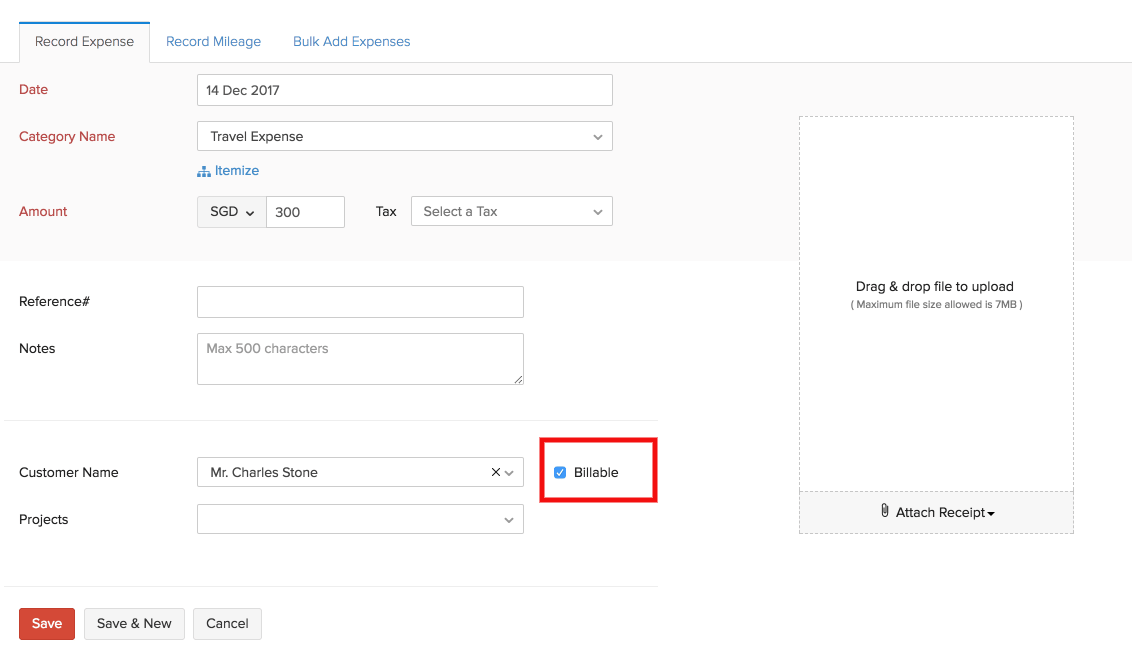 2. Invoice the expense
Select the particular expense.
Click on the button Convert to Invoice as highlighted in the image below.
Fill in the required details such as invoice date and payment terms before sending the invoice.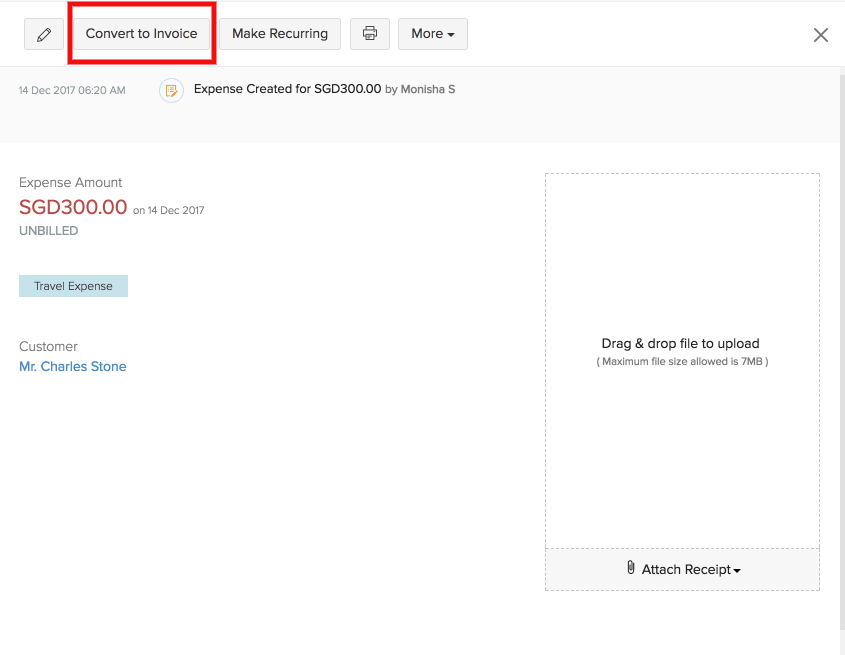 ---
Browse more topics