Including a billable expense within an invoice
Let's say you offer painting services, and purchased a few cans of paint for a particular job. It doesn't make sense to invoice the client for the service separately, while sending out a fresh invoice for reimbursement on the paint cans. Combining them both as a single invoice looks much more professional, and makes your accounting much less confusing.
In such cases, you can include the recorded expense as a line item within the main invoice.
Select the client from your contacts list and [create the invoice]().
At the bottom, Zoho Invoice will prompt the unbilled expenses associated to this contact.
Select the expenses that are associated with this particular job, they will be added to the invoice as separate line items.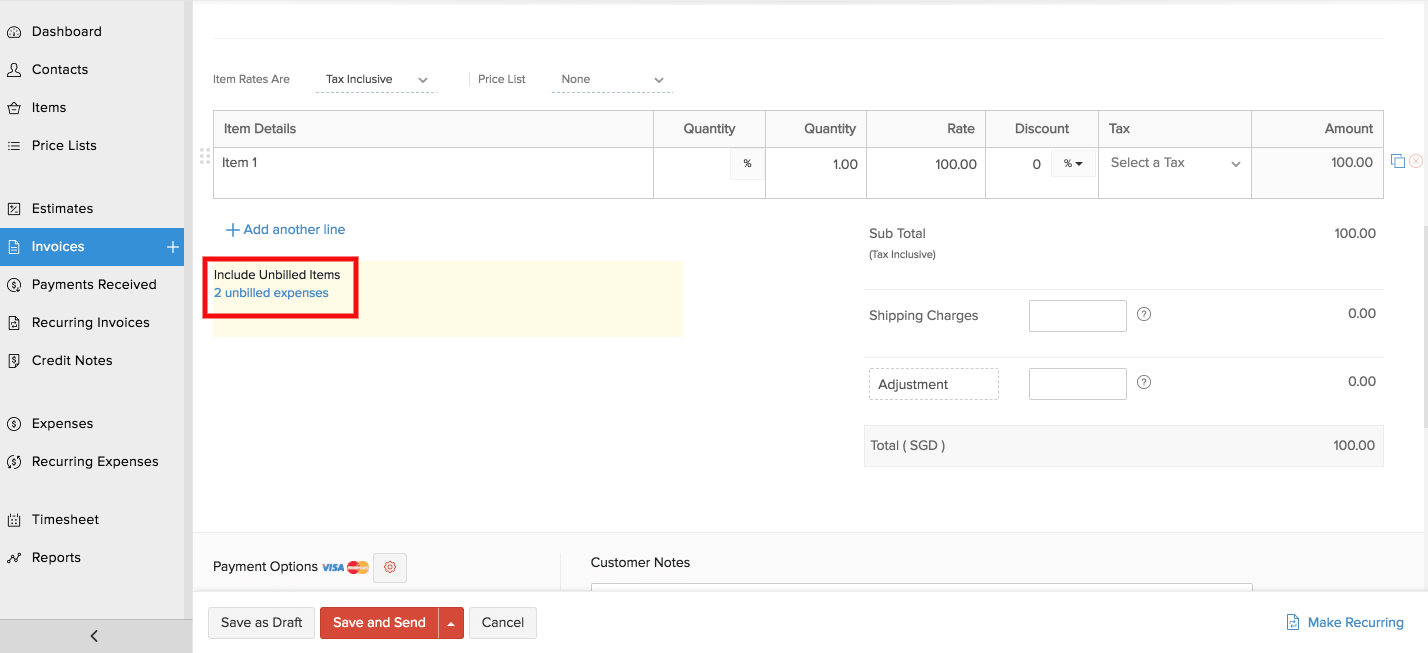 Note : If you are carrying out multiple jobs for the same client, double check to make sure the expenses you're including are the ones pertaining to the job you're invoicing for.
---
Browse more topics