Making an expense recurring
To convert an expense that you've already created in Zoho Invoice into a recurring one,
Open the expense that you want to make recurring.
Click on More - Make Recurring.
Provide a profile name. The expense will be generated under this profile at the end of each recurring period, making it easy for you to keep track of it.
Enter the recurring frequency. This decides the schedule or how often the expense is generated. Eg: once a month.
Click on Save.
Note : You can set the start and end date of the recurring expense. If the expense is going to be a lasting one (such as the rent you pay for your office space), you can check on the Never Expires box to ensure it always remains active like shown above.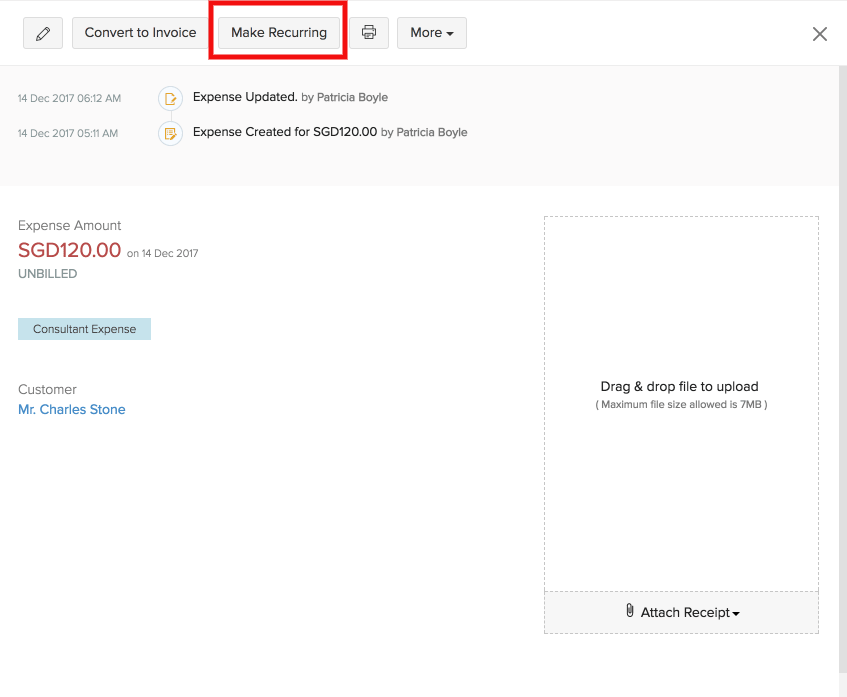 ---
Browse more topics