<< Back to Timesheet Approvals
Creating Client Approvals
IN THIS PAGE…
Once you enable the Client Approval option, a tab named Client Approvals will appear in the Timesheets module.
There are three ways by which you can create client approvals:
From Client Approvals tab
Go to the Timesheet module on the left sidebar.
Tap the tab Client Approvals and click +Create Approval.
You can also click the Create Approval button on the centre. This button will be available when you're creating your first client approval.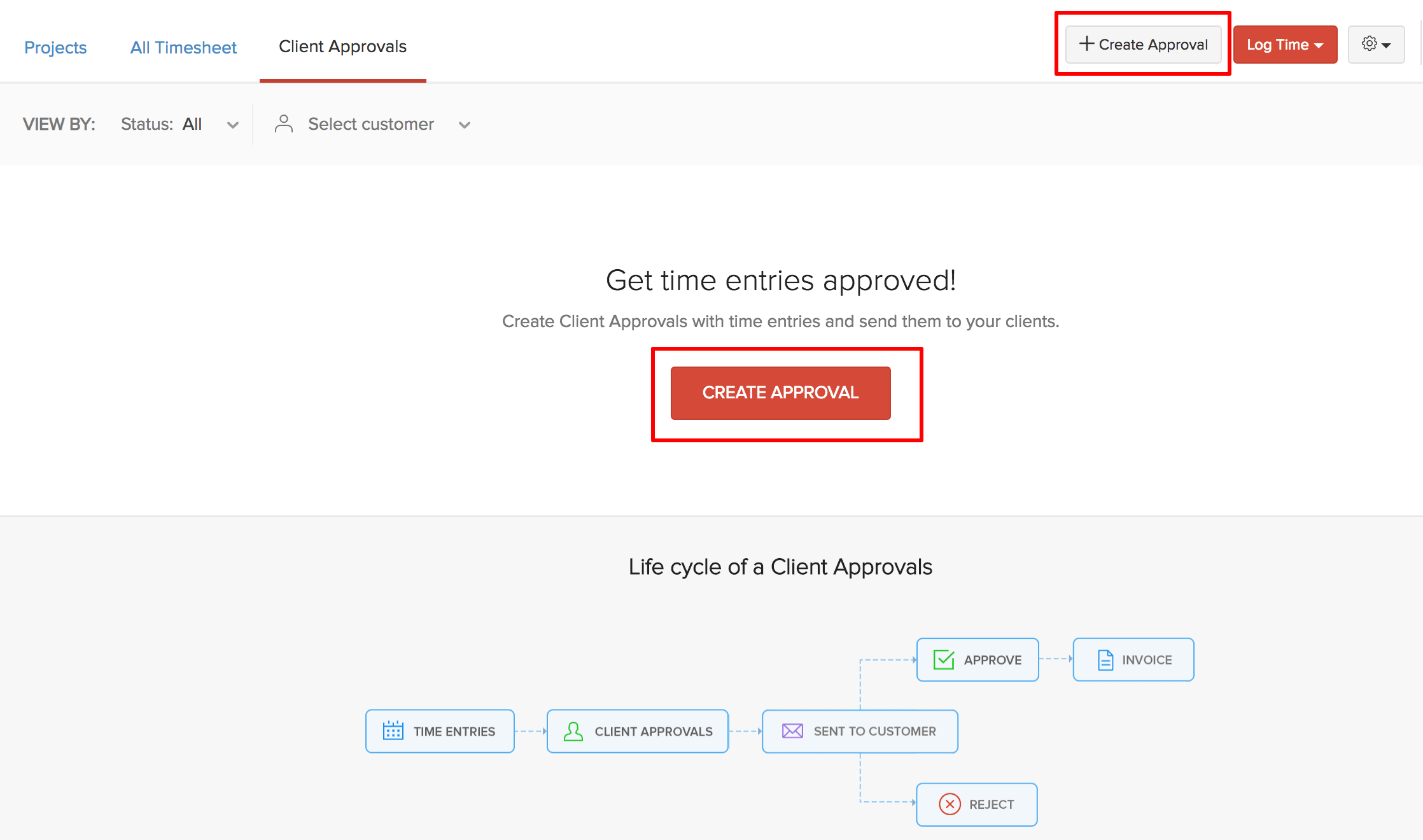 From All Timesheet tab
Select the time entries that have to be sent for approval.
Click the Submit for Client Approval button on the top.
On the client approval creation page,
From the Customer Name field, choose the customer for whom you're creating the client approval.
Provide a name for the Approval in the Name field.
To send the time entries of one particular project, choose its name from the Projects dropdown. 
Provide a description (if any) in the Description field.
Choose a due date if you want your client to approve the time entries before a specific date. 
Under Timesheet, you'll be able to see the time entries that will be sent to your client. Here, you can select the time entries you wish to send your customer.
Click Save and Submit to save and submit the approval immediately by clicking Submit for Approval in the following pop-up.
Click the Save button to save and send it later.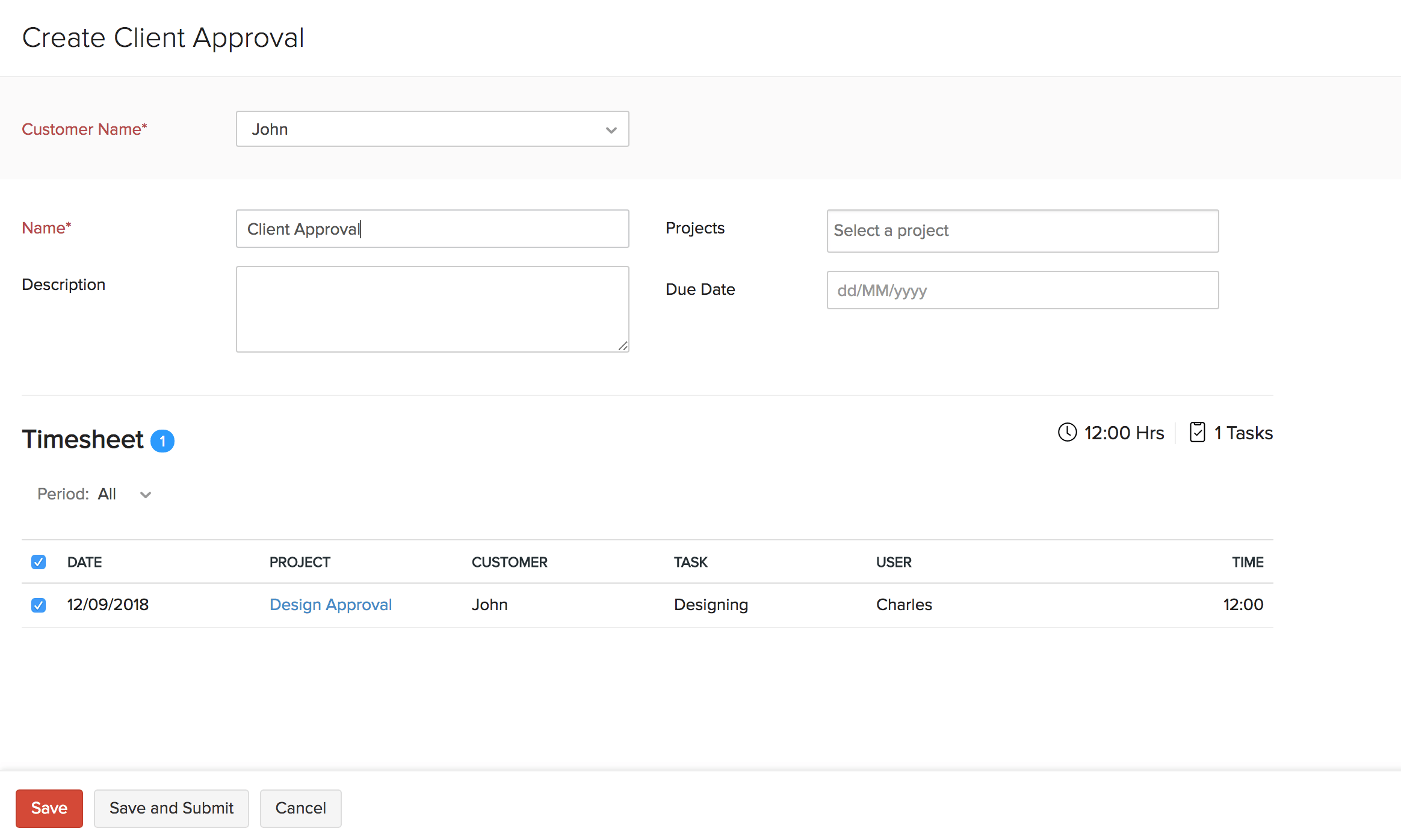 For existing projects for which you haven't enabled client approval,
Go to the respective project and click the Edit button on the top right corner.

Check the box next to Enable Client Approval for the time entries of this project and click the Save button.
Insight: You cannot send invoiced time entries for client approval.