Enable Client Portal for your customers, so that they can quickly see what they owe you, their transaction history with you and make payments. It's a nifty way to share information and get paid quickly!
Discuss Estimates instantly
Forget long email threads. Start a discussion by adding comments on the estimates page and fast forward to estimates approval.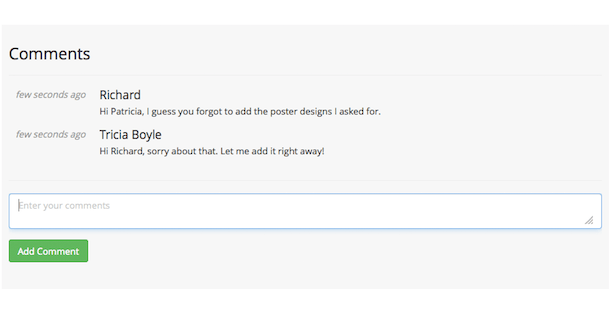 Get Estimates approved faster
Estimates approval is just a click away for your clients. All your clients need to do is click on accept and you got yourself a business deal.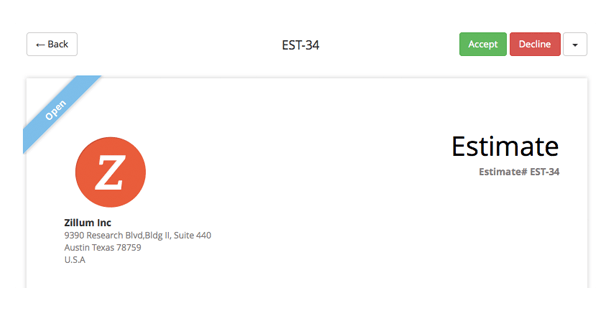 Track when Invoice is viewed
Know when your clients have viewed your invoice. No more waiting for an update from them, on the invoices you sent.
Convenient payment options
Your clients can check to see the outstanding invoices and pay them securely and easily, wherever they may be. This means speedier payments!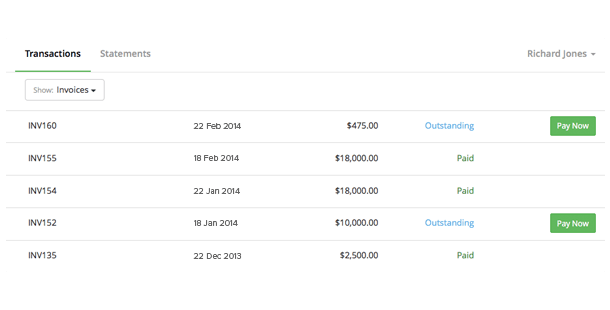 Stay current on activities
You can choose to get notified of all Client Portal activities through email. You don't have to miss anything!
Easily update your contacts
Get your clients to update their own contact information through the portal. It's the most accurate and easiest way to update a contact information.