With Zoho Invoice, you can generate and e-mail a statement for a customer that lists out the details of the transactions of a customer for the desired period.
How do I generate a customer statement?
Go to the 'Customers' tab.
Go to the customer whose details you want to view.
Click on the 'details' link shown in the image below.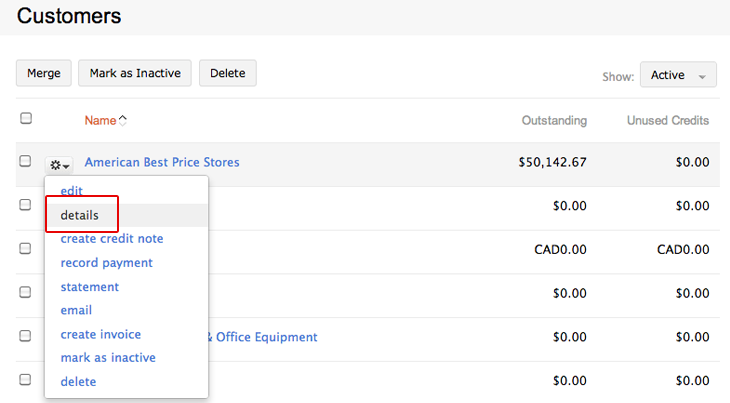 The customer details page provides you the complete information about a customer and his transactions. For example, selecting the invoice tab on the details page will list the total amount by the invoice status for the customer. As you can see in the image below the invoice section displays the outstanding amount, overdue amount and total invoice amount in draft status.
Click on the 'Create Invoice' link to create an invoice for this customer from this page.
Sidebar on the customer details page
The sidebar of the customer details page displays the credit available for the customer and the balance of the customer. The sidebar also provides links to perform actions on the customer. Apart from 'create estimate', 'stop all reminders' rest of the links are available in the list page itself.
See image below.