How to handle returned products and refunds in Zoho Inventory?
Returns
Sometimes, customers might return products that you sold to them, or you might return products that you bought from your Vendor. In such cases, as a workaround for handling the returns, you can adjust the stock for the products by making use of the Item Adjustment feature in Zoho Inventory.
To do so,
Navigate to the Items module in the left pane.

Click on Item Adjustments.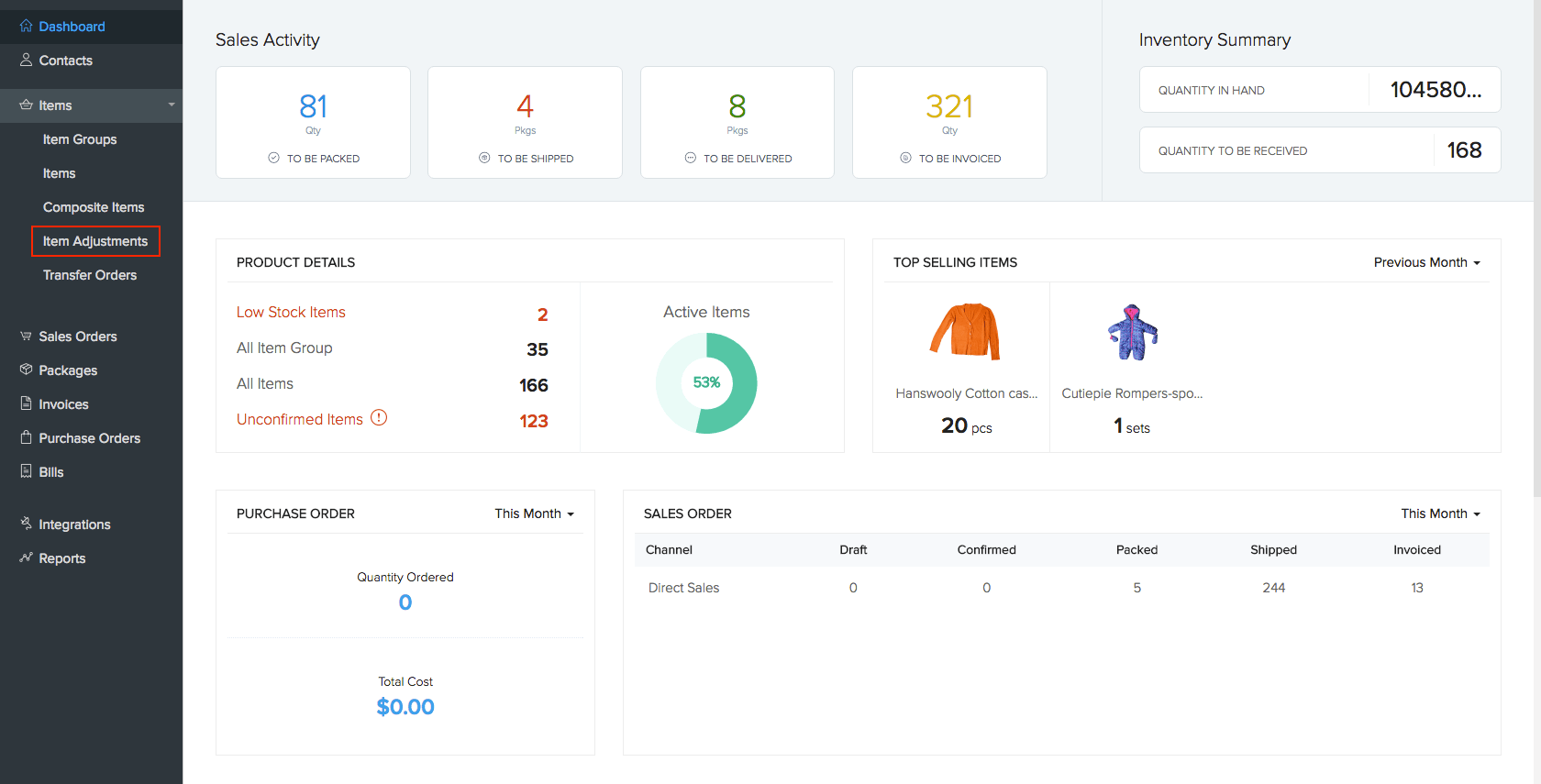 Here, you'll be able to see a list of all the adjustments that you've made till now for the items.

To make a new adjustment, click on New.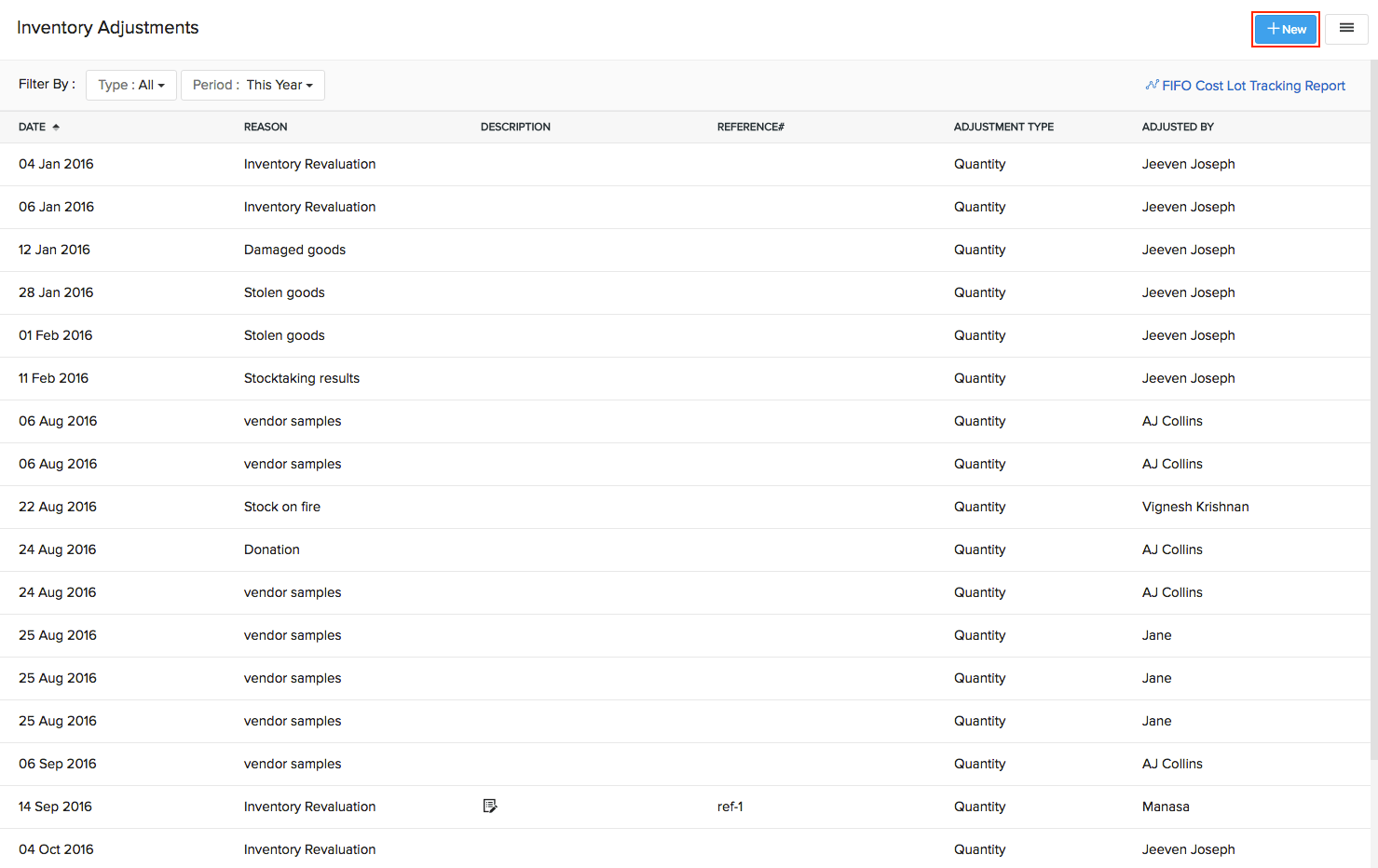 In the following page, make sure you select Quantity Adjustment and enter the necessary details for the adjustment. Since you are doing a return, you can specify the details of the return in the Reason tab.
Click on the Save button to successfully update the new changes you made.
Refunds
To handle refunds, you can add credits to that particular customer, and apply those credits in the next Invoice that is raised for the customer. The steps to do this are as follows:
Navigate to that particular Customer or Vendor contact in the Contacts module.
Click on New Transaction and select Invoice Payment.

In the Payments page, create a new payment of your desired amount. Make sure that you don't have any pending payments for this contact. If yes, finish them before adding this new payment. Click on Save.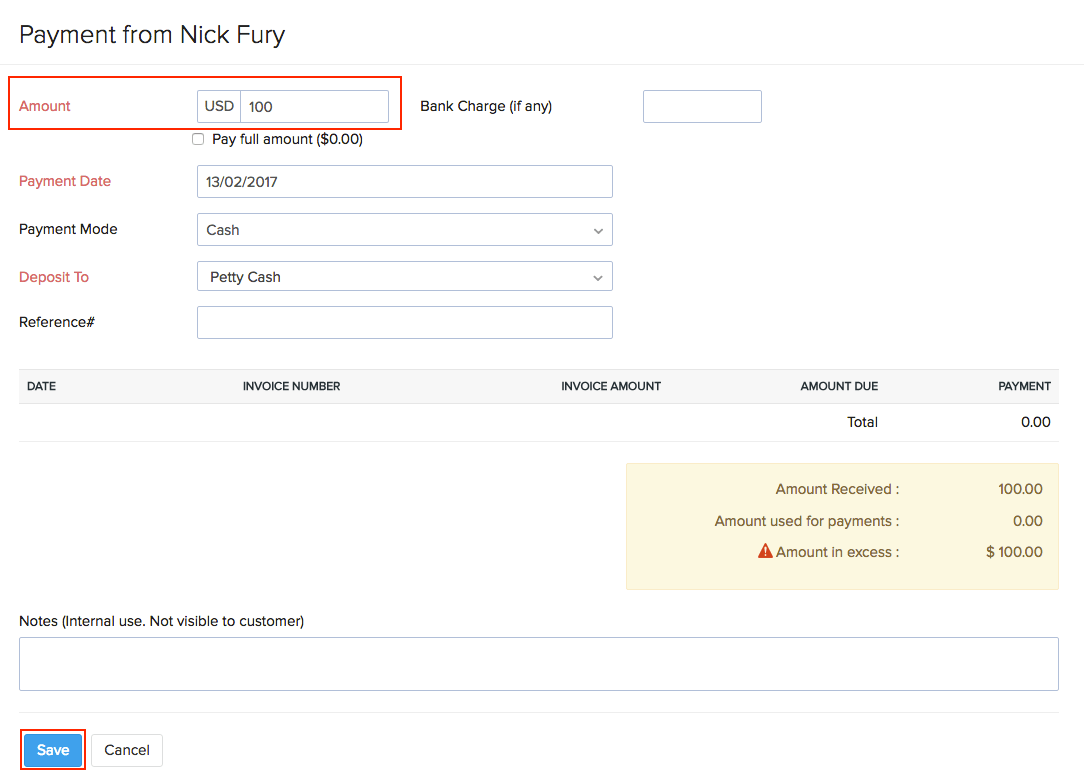 Next time when you raise an Invoice for the customer, you'll be able to see an option to apply the credit to this Invoice. Once done, the credit amount will be deducted from the Invoice's total.