Can I edit the invoices that I have already sent?
To edit invoices that you have already sent, you have to first enable the option. To do so:
Click on the settings icon(gear icon) on the right top corner.
Select the option More Settings from the drop down.
Navigate to invoices under preferences in the settings page.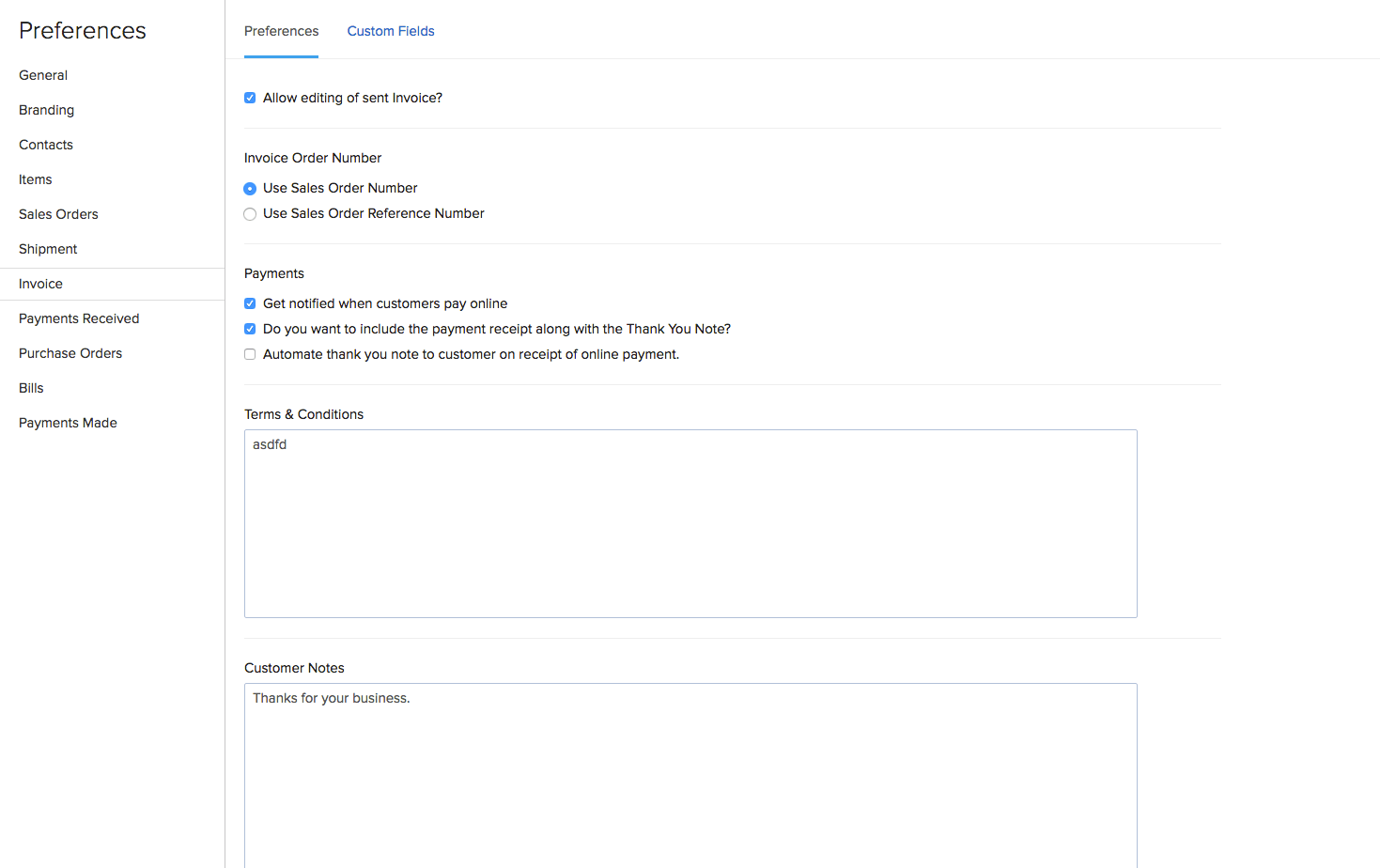 Allow editing of Sent Invoice?: Check this option to edit invoices which have already been sent to your customers.